Good weather is  when amateur photographers get out and spend time taking photos outdoors.  But how can they stop taking casual photos and start creating professional portraits?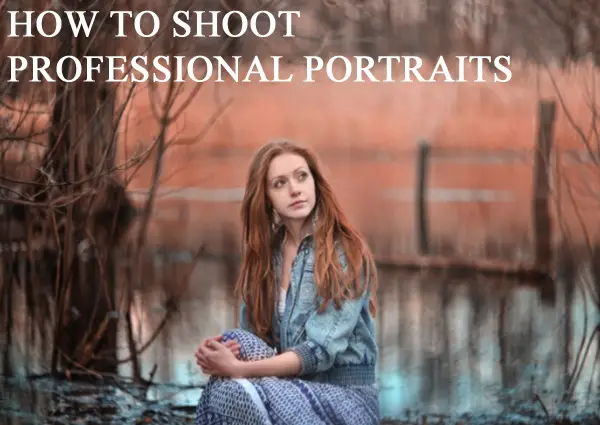 This article gives you a lot of recommendations on how to create art photo portraits.
Where to start?
Of course, first you should begin planning your photo session.
You need to find a model. If you have a suitable one to showcase your work, the entire project will be successful. Here you can find some action points to be discussed with the model before your photo shoot.
The main idea of your photo session
Discuss with the model her or his character that you want to show in the pictures. Think about a style of photos (romantic, fairy-tale etc.)
Location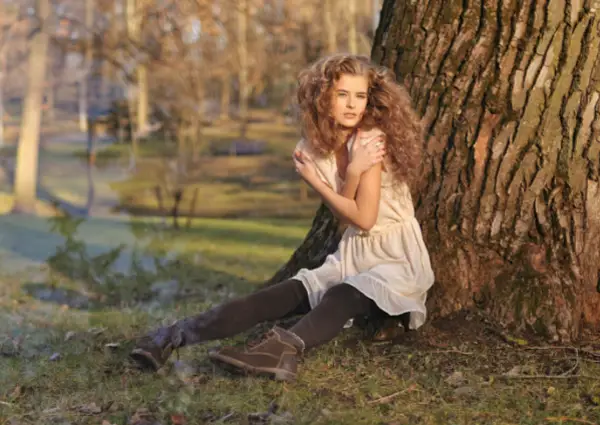 You need to pay attention to the location of your photo session, because the right place can help you show the character of the models and the general idea.
Usually the best places for photographers are parks, vintage building, streets in the city center.
Many photographers look for some special secret places for their photo session, because they  are unknown and give a unique charm for pictures.
A lot of up -to-date programs can help you find such places and know how they look. Before the photo session you have to visit them to understand if they connect with your concept or not.
Choose the places that are easy to attend.
Number of photos
Before your photo session you need to discuss with the model the average number of ready-made photos. Of course, you can't know how many photos you will take because it depends on many factors such as weather, location or character of a model. But you have to guarantee your model from 10 to 20 ready-made pictures.
What time should you choose?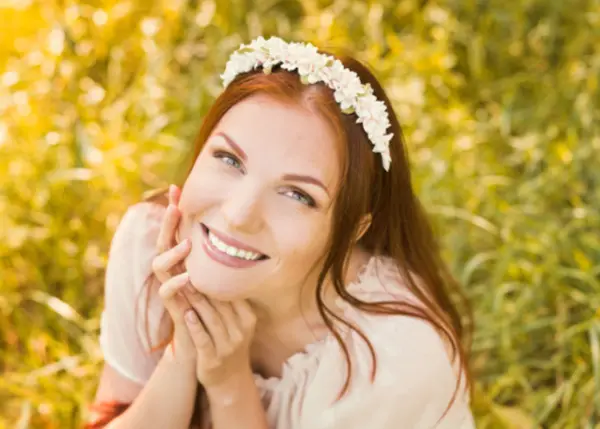 When you take photos in the street, you don't have any ability to manage lighting in general, though you can use flashes or reflectors. So you have to use all advantages of natural lighting to create the most beautiful pictures.
The best time for the photo session is either early in the morning or later in the evening. The sun isn't far from the horizon and gives excellent lighting. Sunny midday isn't a good time for photo shoots, because the model can screw up the eyes and there is a possibility to get a lot of dark shadows on her or his face. The sunny midday lighting is flat and uninteresting. Usually photographers choose dull days to create great portraits. When there are many clouds in the sky you can take photos from morning to evening, because the lighting is soft and diffused.
What kind of equipment do you need?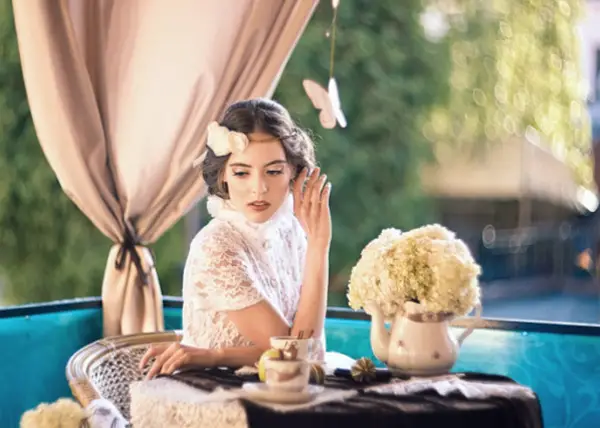 You don't have to use a lot of lenses or cameras to take good portraits. One camera and one high-aperture lens is enough.
All SLR cameras have interchangeable lenses. It's very important to choose the appropriate lens for the portrait photo shoot. Of course, you can start with the universal lens. But later many photographers begin using specialized optics. In this case, high-speed fixed lenses are a 'must have'. The most popular lens for portraiture is 50 mm. For example, a Nikon AF-S 50mm f/1.8G Nikkor. This lens isn't expensive but very useful and convenient.
If you want to take full-length portraits, you can choose a 28 mm lens for cameras with crop matrix or 35 mm lens for cameras with full matrix.
You need to remember 28 mm and 35 mm lenses distort the proportions of body or face if you are close to the model.
The classic lenses for portraits are 85 mm lenses, for example Nikon AF-S 85mm f/1.8G Nikkor.
Technical advice
Usually photographers use an open diaphragm to create perfect portraits. On the one hand the open diaphragm can blur a background and separate a model from other objects. But it helps to create more qualitative photos in a dark room or in the evenings. It's very comfortable to manage the diaphragm in A or M mode.
How can you make a photo lighter or darker? You can use exposure compensation. It's the easiest way to correct brightness of pictures.
You have to learn accurate focusing.  It's especially important if you use aperture optics. When the diaphragm is from f1.4 to f2.8, the photographer can miss the focus. So the model's face in the picture will be in blur. Learn information about the selection of focus points in your camera to avoid this issue. The best way to focus is focusing on the model's eyes.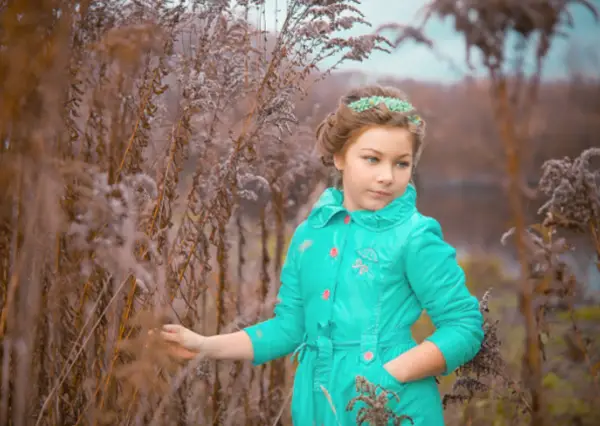 Don't forget about exposure. If you use long exposure you can see the motion effect in the pictures. It's better to choose  short exposure from 1/125 etc. In case your model runs, swims and jumps use exposure 1/250.
Use RAW file format to give yourself the freedom of creativity. You can retouch and change colors in your pictures.
Creative advice
There are a lot of ways to create good portraits.
The photographer needs to have the skill of being friendly with people, to inspire them and to make the photo shoot interesting for models. If both of them have a good understanding during the photo shoot it will help to create many interesting photos.
You should tell the model about the meaning of the photo session and the possible result. You can do it in conversation or show the drafts to the model.  Perhaps, you can recollect a suitable hero from a famous movie or book. One of the most important abilities of the photographer is the ability of good explanation. Of course, you have to think enough about the plot of the photo shoot before you'll be ready to explain it.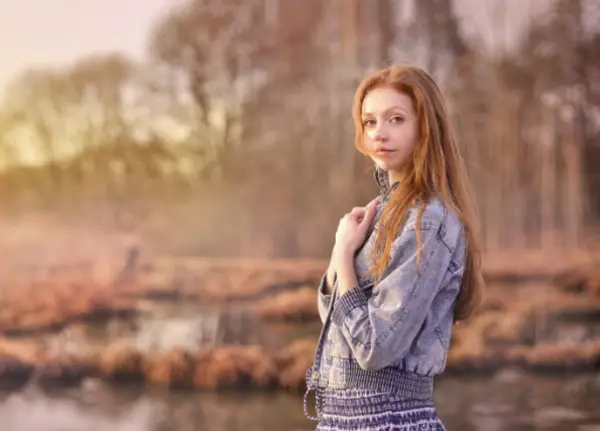 It is very good if the result of the photo session is not one frame, but a series of frames that is joined with some interesting idea, style or story.
Try to pay attention to the real life and emotions in the frame. Talk to the model, try to induce the right emotions.  It is not a good idea to use only standard poses for the photo shoot. Likely, in such a way your model will look unnatural.
When you make the photo session with children, don't try to put them in static poses like dolls. Think about the interesting plot, try to join it with children's games. It must be interesting for kids. Play and talk with every child. Take with you a lot of funny accessories  like bright clothes, toys etc.
Look for  diffuse side lighting. When making your photo shoot with a bright sun try to use  backlighting.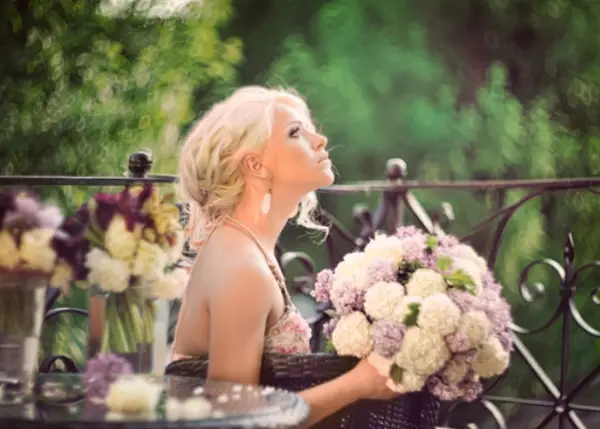 You can enrich series of portraits with other interesting pictures, for example, photos of the model's hands etc.
Praise your model! Don't forget to mark the model's interesting actions or poses. Note the poses you like. It is great for a good relationship between the photographer and the model and helps to relax your client. If something goes wrong don't complain to your model but tell her or him about your point of view in a friendly way.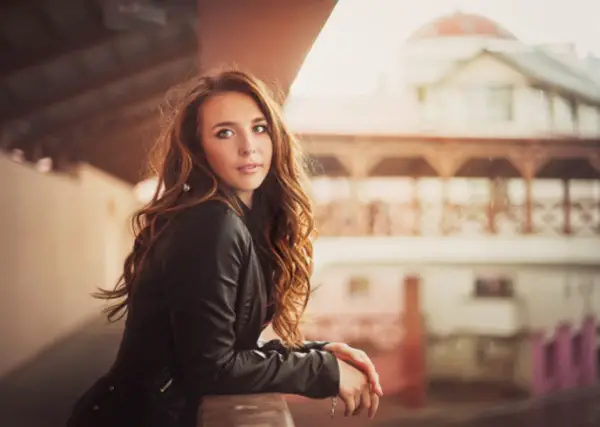 Use classical rules of composition and rule of thirds. Don't cut the legs or arms of the model at joints in  pictures. Keep some space near the model's eyes.
Of course, you can sometimes ignore these rules. But in any case you must know about them.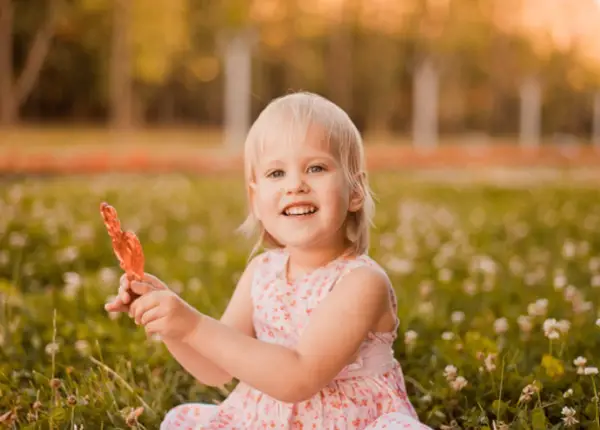 You can use the level of the model's eyes. It's very important to remember that all people have different features of their faces, so sometimes you have to use the position a little bit higher or lower than the level of eyes.
Don't be afraid to be a creative person! Think outside the box but don't forget the theory and you will be successful.
Good Luck!
Tatsiana Tsyhanova found her passion for photography at the age of 17 when she received her first Polaroid camera. She knew from the moment she took her first picture that was her part of life.
The most exciting thing for Tatsiana is working on projects that involve the construction of ideas and their execution until the end. Being a photographer and at the same time a designer helps her to approach the subject from a broader scope and keep the overview in mind.