Photodoto Library
Best photography ebooks and videos from all over the web
Take your photography to a whole new level with these best, high-quality ebooks and videos for photographers that were handpicked from all over the web. Learn how to get the most out of your camera with these fantastic ebooks and videos.

Photodoto
---
Don't miss our free ebook about landscape photography! Just enter your email in the form below, and get the free copy of the Beginner's Guide to Landscape Photography.
Learn how to get started in portrait photography and discover 99 best posing tips for a female model, male model and couples. Also, discover your camera potential with two awesome, detailed guides about Nikon and Canon.

Educational Courses from Digital Photo Mentor
---
Online courses from Digital Photo Mentor will help you to improve your photography. 4 Weeks to Better Photography includes 5,5 hours of educational videos to learn about lenses, composition and depth of field along with notes for reference. Portrait Lightning on Location is a brand new course. Its 25 parts will tell you everything about natural light and flash photography to become a real PRO.

Retouching
---
The beauty of the ebook format is that all the important information is delivered to you in illustrated, text-based or video tutorials and workshops. Learn the retouching art from scratch with these useful and detailed ebooks.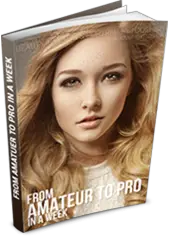 PREMIUM EBOOK
From Amateur
to Pro in a Week


Photography Concentrate
---
Photography Concentrate is all about professional photography along with great design. Take your photo-editing skills to new heights, learn how to become a professional wedding photographer, and give a boost to your creativity with these cool ebooks from Photography Concentrate.

Digital Photography School
---
Digital Photography School is one of the leading photography blogs in existence these days. They provide high-quality ebooks and training resources for their readers. Master your portrait photography, learn the art of colors, and take the first step in becoming a pro in photography with these ebooks from DPS.

Andrew Gibson Ebooks
---
Each one of Andrew Gibson's ebooks is beautifully designed and thoughtfully written with the intention of helping you create better images and explore the wonderful craft of photography. They will help you take awesome natural light portraits, understand EOS and master your photography.

Eye Voyage
---
Learn from real life examples, and come on a visual journey around the globe with the Eye Voyage ebook called Powerful Imagery. Also, feel free to download their wonderful, free ebook with 7 tips on natural-looking travel portraits.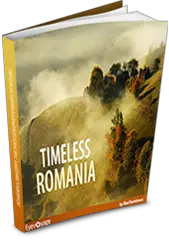 PREMIUM EBOOK
Understanding EOS by
Andrew S. Gibson


Anne McKinnell
---
These ebooks each contain 8 weekly lessons and assignments to help you learn a combination of camera skills, the elements of good image design and creative photography techniques.

Trick Photography Ebook and Video Course
---
Believe it or not, you don't have to own super-expensive equipment or be some kind of camera whiz to take high-quality and mind-blowing photographs. This ebook contains detailed, step-by-step instruction to open your creative vision and learn special photo tricks and effects.

Photography-RAW Video Course
---
These will take your skills to another level.