Headshot photography is a huge sub genre of portrait photography right now and is becoming bigger and bigger as time passes. So many people need to get headshots done and they should be going to you for this service! I want to talk about how we can all make our headshot photography so much better and thus provide our clients with a better product than what they may currently be getting.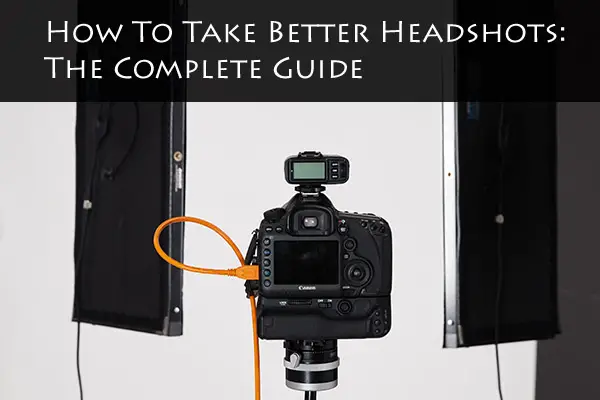 Some of you may already shoot headshots on occasion but there are still some things you need to make sure you have covered in order to ensure you are providing the best product possible. We will discuss some ways to improve and how to be prepared for what challenges your clients may bring you when they come knocking on your door.   I am a headshot specialist and I have compiled a list of simple ways to take your headshot photography to the next level.
Gear:
So you may already have your headshot setup going but I am going to lay out some definite needs as far as specific gear used in order to improve your headshot work. There are not too many items to think about when talking about headshots specifically, but the ones there are, are certainly important. Keep in mind that when talking about gear it comes down to whatever works best for you specifically and that won't necessarily be the same as the next person.
Here are my thoughts on gear for headshots.
Camera:
As long as your camera has interchangeable lenses, you are most likely fine. It doesn't matter what camera company you use. Every manufacturer will handle colors a little differently but that is nothing a RAW file in photoshop can't fix. Megapixel amounts are also not super important since most places people will be using their headshots will be online where everything is very compressed and ends up pretty small anyway. If you do have clients who are looking to have their headshot on a billboard or on the side of a bus, it may be a good idea to look into higher megapixel cameras or you can always rent one for that specific job.
If you are in need of a relatively cheap high megapixel camera I would recommend the Canon 5DS or 5DSR. They are great cameras that hold up no matter what you throw at them and with 50 megapixels, they give you plenty of resolution to work with.
Lens:
As you know, if you are using a wide angle lens and are super close to your subject (as you will be for a headshot) the lens will begin to distort at the edges. This is something you are probably not looking to recreate for your headshot clients as they may not like the look it gives their face. It may make their noses look bigger than they really are and most people don't like that. The safe place for your lens length to be is somewhere between 85mm-135mm.
I would highly recommend the Canon 85mm lens as it is super sharp and perfect for headshots. Obviously the 85mm will put you much closer to your subject opposed to a 135mm which will leave you pretty far from them. Some people like to be closer, while some want a little breathing room. I think somewhere in the middle might be best, that is why I stick in the 100mm range with my Canon 100mm f2.8L Macro lens.
Lighting:
I know some photographers that like to roll with only natural light for their headshot work. This is certainly a great way to get into shooting headshots without dipping into some savings for lighting equipment. I would say that it is a good idea to have a backup plan if you are in a position where the sun isn't working too well for you (ie. raining, irregular sun visibility, or no access to a window if shooting indoors). This is where studio lighting can be used to allow for a consistent product for your clients.
When choosing lighting for your headshots, it is best to have a big light source. This will ensure that the light is soft and in return flattering on the subjects face. Different faces will interact differently with the light, but having a big soft source can guarantee it will be the best it can be in most scenarios.
If you envision your work to have a flat look on the face, it could be best to have at least two lights (one on either side of the subject), at the same power settings. This is a great way to make the light super flat and even across your clients face and body. This is my favorite way to position the lights during my sessions. I place two Westcott Flex 1×3 daylight balanced LED panels vertically on either side of the subject. This creates a nice even flat lighting on both sides of the face.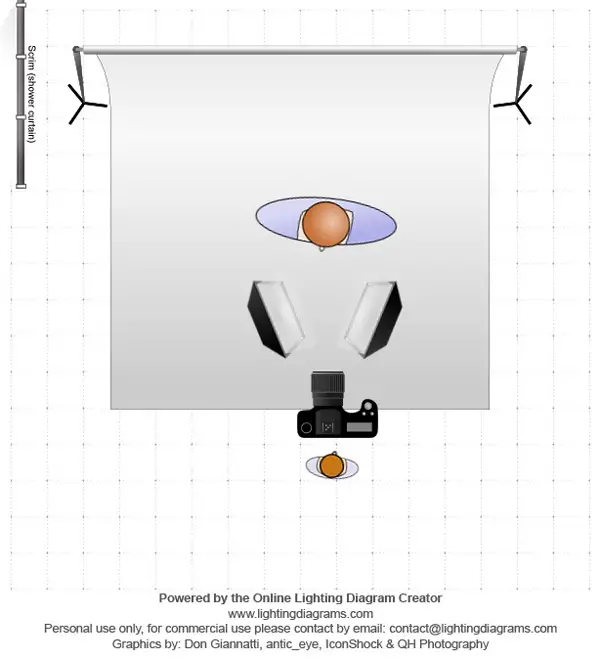 Photo made with Strobox.com
Backdrop:
There are almost endless possibilities when it comes to choosing a background for your headshots. If you are shooting outside, I think it is best to try to blur the background as much as you can while shooting. This way the background will be the least distracting it can be and the focus can stay on the subject. When shooting in the studio there are even more possibilities.
My favorite option is to use a solid background, which will keep it clean and simple. This is how I shoot most of my work as it ensures that the focus stays on the subject when people view the image. White and grey backgrounds will work great with most clothing colors, but don't be afraid to experiment! I have seen some of my headshot photographer colleagues experimenting with matching the background color with the clothing their client is wearing. This can add a fun and interesting dimension to the photo and gives off a well "put together" vibe.
Recently something that I have been experimenting with has been a custom painted canvas backdrop. These backdrops are mostly solid, so the focus can easily still stay on the subject but they do add a hint of texture which creates an interesting effect. If someone were to build an entire portfolio of images shot on these types of textured backgrounds, I think it would be an interesting look that clients may gravitate towards. Either way, it is something good to have in your back pocket when it comes to experimenting time.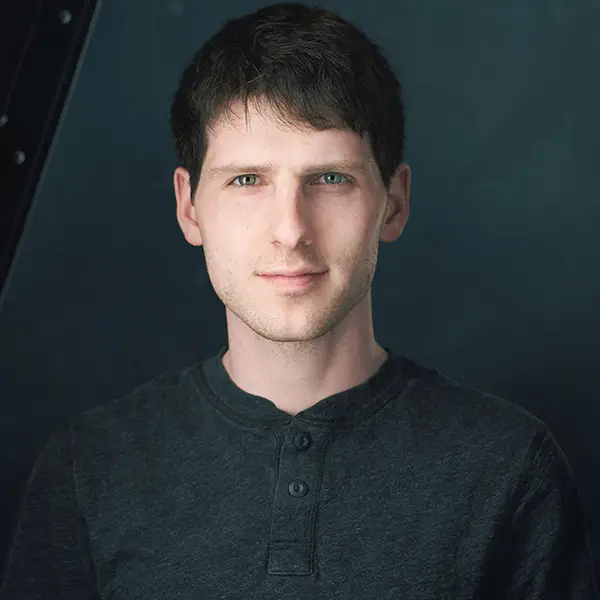 Photo Credit Matthew Hamilton
Any of these options will work well for headshots. It all depends on the look you are trying to create for your clients and what you like the most. The best and easiest thing to do would be to experiment with all of these options. This way you can see what they all produce and how you can manipulate the look of each to your liking. After years of shooting I have found that I personally prefer shooting in the studio as opposed to outdoors because it gives me much more control over the look and feel of my photos.
Also, like I mentioned, I mainly shoot on solid color backdrops for my headshots in order to again, keep the focus on my subjects. However, there are certainly times where I break out of the mold of only solid background.
Coaching:
Once you have all the gear you need you are ready to shoot some headshots! What happens when the clients walk in the door? How do you get good photos of them? This is something that you NEED to have sorted out before you start charging for your services. You will continue to get better and better at shooting and interacting with your clients as you go. You will always be evolving in the way that you deal with your clients.
The lighting looks great and you have the perfect camera and lens setup. Those of you who have been doing photography for a while know, there is so much more that goes into creating photos than that. You have to know the proper positions to put your clients into ensure they look their best, how to build up their confidence and so much more.
Coaching your clients is certainly not easy but it is super rewarding to meet people who have no idea what to do in front of the camera and may even avoid them at all costs and transform them into someone who sees how good they can look. Giving your clients the tools they need in order to look their best in their photos is something that no one else can give them and empowers them. This is something that can be super powerful. You need to understand what can be done with these tools and just how much they can help people if implemented correctly
Absolutely everything I have learned about shooting headshots, I learned from The Headshot Crew . This is a website run by headshot photographer and teacher Peter Hurley . He has compiled all of the info he has learned over his years of shooting headshots all over the world and put it all on this website. The website is a complete brain dump by Peter and is continuously updated to include new things he comes up with and learns (remember everyone is constantly learning and becoming better).
I have built my business off of the information I learned from the crew. He has taught thousands of people about shooting headshots and how to make the most out of the business. Many of the people he has taught have gone on to grow their businesses tremendously from the info he has taught. This is possibly the single biggest thing you can do to grow your headshot photography business. Your membership to the crew will certainly pay for itself in more ways than just education.
Along with all of the info on the site, there is also a photographers directory you will be added to. Since the headshot crew website ranks so well on google, it is sure to come up for many keywords when people are searching for a headshot photographer in your area. All people will have to do is type their location in the "find a photographer" section of the website and you will come up. I have personally received many clients from having my page listed on there, so it has literally, paid for itself.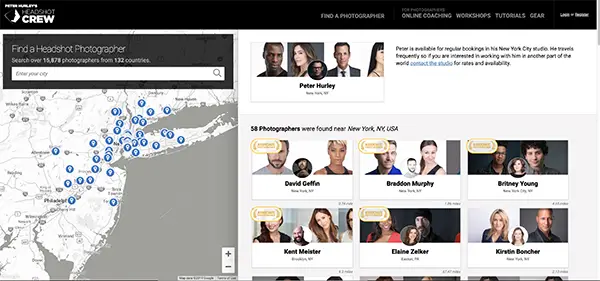 HeadshotCrew.com
Get on the Other Side of the Camera:
One of the most crucial things I can recommend every portrait photographer do, is to practice being in front of the camera. The only way you can truly know how things feel is to step into your clients shoes and practice on yourself. I try to take selfies in my studio whenever I can find the time. This is the perfect setting to experiment in a safe and laid back environment. You may find new ways to make your client look better in front of the camera and it could be game changing.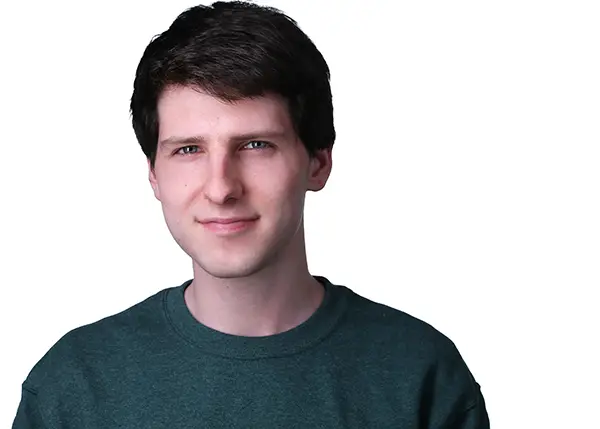 Photo by Matthew Hamilton
Become Friends with the Headshot Photographers Near You:
You have to have allies in any business venture. Part of the reason I love the Headshot Crew (see section above), is because we don't see each other as competition, even if we are located near one another. We are all there to help one another grow and push each other.
On several occasions I have met nearby photographers to chat about how things are for them and what they are doing to better their client experience. We all share ideas with each other because it is a healthy thing to do. If there is a job I can't do, I send the client to one of the people in the area, as I still want to make sure the client has a great headshot experience.
These are some things to think about implementing in your headshot business and just overall, your photography business. If you are just transitioning into making headshots a part of your photography business just remember, it will take a little bit of time to get going. As time progresses though, you will become more and more popular and be known as the person to go in your area for that type of photography.
There is a market for headshots and it is becoming bigger and bigger year after year. Try using the things I have mentioned above to your advantage and you will grow your business because of it.
Please leave any comments you have regarding this topic as I would love to hear your thoughts.
Click here for an article on portrait photography.