About Photodoto
If you're just starting out in photography and want to shoot pictures that will make everyone drop their jaws in amazement, you're in the right place!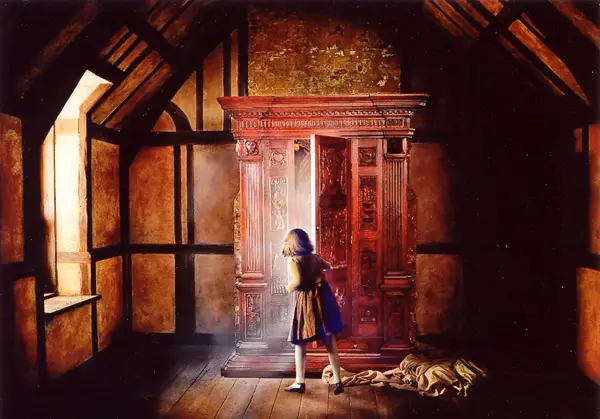 If you've been into photography for quite a while already, you definitely understand how endless the photographer's journey of learning can be. But we will help you boost your skills and fill in the gaps (we all have them), so you can become the best photographer on your block, neighborhood, city and even timezone!
At Photodoto, our philosophy is that we want to build up a strong community of people willing to learn and improve their photographic skills and passion. If that's not your way, we'll have to part right here.
However, if you're with us, just leave us your email and join the smartest community of photographers who are on their way to bigger and better things without being held back by limitations!
What We Write About
We sincerely believe that there are several foundations you must rely on when making great shots: inspiration, photography skills, knowing your gear letter perfect & post processing. Here's more about our philosophy:
Inspiration – It's no secret that a fair amount of art was actually inspired by something else. Even cavemen needed some inspiration–like giant mammoths and sexy, fur-dressed women–when they were creating their cave art. Not much has changed since then, believe it or not, so even if you just want to chillax, you will find it highly enjoyable to skim through our creative selections of photos, interviews, interesting gadgets and so much more!
Photography Tips – It's great when you have a friend who is an experienced photographer whom you can ask every time something isn't clear. He'll be more than eager to share his experience with you, and you'll learn some useful hints every day. Worst-case scenario: If you don't have a friend like this (you probably don't since pro photographers are usually too busy for that!), Photodoto is here to play his role. Every one of us on the Photodoto staff comes complete with copious experience.
Gear – "It's not the camera, but the photographer who takes the shot." Just ignore this smug saying right off the bat! It IS the camera!! When you're a beginner, you might not be so anxious about certain features of your gear, but your demands will grow with experience, and that's just how it is. Gear matters, we know it, and that's why we talk about it quite a lot here. You can, of course, take a good shot with a beer can (literally!), but we would strongly prefer a DSLR instead. Are you with us?!
Post Production – You don't ride a bicycle in a Formula 1 race because that just looks laughable. This is how you would look, though, if you denied post processing in the 21st century: Arrogant and far behind. We'll gladly help you keep up with all the digital, photo-editing tools people use today, so that you will be more than able to remove an ex from a travel photo or even blood stains from the photo of the car you want to sell!
If this is how you treat photography and you feel you're on the same page, then just fill out the form and get free email updates from Photodoto right in your inbox! It's photography goodness that comes to you free of charge. How awesome is that?
We love new friends! It would be so cool if we could also stay in touch through social networks! Friend us! Friend us!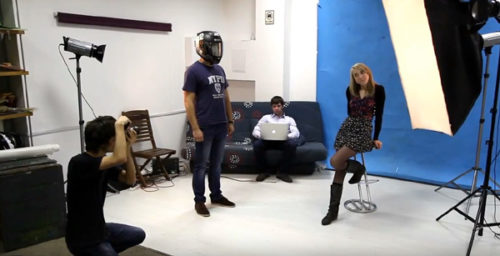 Photodoto was originally founded by John Watson in March 2006, but after a few years of running it, he decided that he just didn't have enough time to treat the blog properly (hey, life can get in the way…it happens!). Then, our team took over the blog sometime in April 2012. So just who the heck are we, you ask?
Tim Gilbreath – A designer-turned-photographer-turned-writer, Tim splits his time between his work as a professional web developer, photography, writing and fulfilling his duties as a regular contributor here at Photodoto. He has a thing for landscape photography, and his beautiful home of Sarasota, Florida, affords him plenty of opportunities. Tim is also an avid gamer, musician and retro/pop-culture aficionado. Find out more about him at http://www.timgilbreath.com/, and connect with him on Facebook and Twitter.
Tim Soulo – The marketing brain of the Photodoto blog. Once you see anything out of the ordinary happening here, you can bet it's Tim! He's not too experienced in photography, but, when it comes to building traffic and making Photodoto super-user friendly, he's the best. Check out his personal blog about marketing and blogging, too: http://bloggerjet.com/
Robert Bradley – Robert is a surrealist, fine-art photographer by trade, which has taken him all over the world, working for the likes of Universal Music, the BBC and Dennis Publishing. On the weekends, you'll likely find him in any one of London's galleries or down at his local pub in Queens Park, enjoying a pint. Admire Robert's work on his Facebook page, and read him on The Huffington Post UK.
Nancy Young – As chief editor of Photodoto, Nancy makes sure everything on the site is running smoothly, the copy is perfect and readable, and all posts feature nothing but actionable picture-taking tips, tricks and tutorials. When she's not speaking on the phone with one of her countless girlfriends, she's probably browsing the web for some adorable photography stuff for our inspiration section. She's also responsible for a good chunk of our social interaction, so, when you talk to Photodoto on Facebook, Twitter or Pinterest, you're really talking to Nancy!
Nicholas Mitchell – Nicholas is a staff writer at Photodoto. His interests include photography, collecting cameras old and new, video editing, and all things 3d. If a new gadget comes out on the market, he's sure to be the first to try it. He enjoys experimenting with low light photography, very long exposures and high speed filming.
Yuvraj Wadhwani– Yuvraj got into photography completely by accident when he got is first point and shoot camera (a Canon Powershot G5). This accidental-hobby has now become a passion. In his spare time, Yuvraj enjoys taking pictures of his wife, buying new gear (if he can afford it), and being inspired by other photographers.
Cara Koch– Cara got her start in photography when she moved to Costa Rica and landed a job as a photographer for a zipline company. Yes, she zipped through the Costa Rican jungle, taking photos of people having the time of their lives. From there, she caught the bug for photography and now dabbles in many types from macro to weddings. Her favorite photos to capture are those that show genuine emotion. She has two small children with her Costa Rican husband and works as a writer and photographer. Check out her photos and learn more about Costa Rica on her blog www.lavidainlife.com
Rachel Boardman– Rachel was that one friend who always had a camera on her (even before camera phones). It wasn't until later when she became interested in taking better photos that she really fell in love with the art form. she has since combined her love for travel and photography, capturing the uniqueness of the Australian Landscape and culture while backpacking for 2 years and has aspirations to expand her photography skills to include her other love, sport. You can check out her portfolio on instagram https://www.instagram.com/BoardmanVisuals/
Join the community of open-minded photographers – sign up to our mailing list!
FREE EMAIL COURSE
7 lessons


to start
making profit!