The moment I bought my first DSLR I knew that photography was my true passion. I didn't consider myself a professional back then, but I was sure I wanted to become one. Well, the road  turned out a lot longer than I expected. I have learned there's much more than meets the eye when it comes to the photographer profession.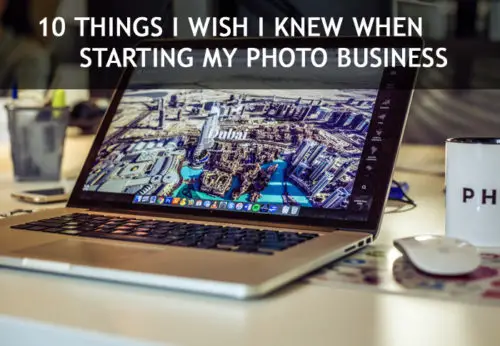 So let me guide you through the 10 things I wish I had known when starting my photography career.
1. Have a website from the start
Keeping my photos stuck on my hard drive after travels was probably my biggest mistake at the very beginning. Believe it or not – there was no Facebook back then. The only thing I could do with my photos was to show them to my family and friends, or… create a website. Which obviously I didn't do. Wrong.
Now I know that having a website is the best way to present your work. It's definitely not enough to upload them to your social media accounts, as their quality is terrible there. And what's the point of shooting tons of superior photos and then hurting their quality on Facebook or Instagram? Undoubtedly, a presence on social media is really important, but as a promotion tool. And likes are not clients. The only professional way of presenting your photos is a good website.
So, a few years ago I created my own website – World In My Lens. I wanted to show my works and how I see the world and the places I have visited. Every month I upload there a new gallery from a different place. And my collection now is quite big having traveled to almost 100 countries. But most importantly, I wanted to show the journey I have gone through. That's how the idea of creating a world map with pins was born. Shortly after, my website gathered quite a large recognition from other photographers, travelers and also web professionals. They praised both the design and the photos.
No matter what type of photography you do, a professional website is a must from the very beginning of your adventure. It's your opportunity to have bigger recognition and a marketplace. The website is also a place to contact clients, to build your own brand, to gather visitors from all platforms in one place and most importantly to present your photos in high resolution.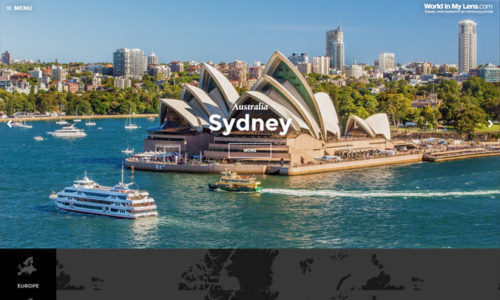 2. Don't quit your permanent job. It's good to have something different
You should always have an additional source of income besides your photographs. It's not that you shouldn't believe in yourself and in your clients, but it's best to have security. Especially when you live in an area where shooting is season dependent – you'll have your hands full in the summer, some arrangements in the spring and fall, but nothing in the winter. I tried to make my living from photography, but I quickly found out that it's really tough. Having a year-round income is relevant, but it doesn't have to be a huge cash-flow. Depending on your skills, choose what you like, even a different type of photography.
Even now that I have received some recognition and there are people who want to buy my photos and cooperate with me as a photographer, I still have my second business. And before you even think about asking – yes, it's completely possible to run a digital agency and travel the world. Of course, it's a matter of great cooperation with your employees and an excellent ability to organize your tasks and meetings, to manage it all. But it's absolutely viable. Actually, it's even quite helpful for me as a travel photographer, because it's easier to adjust the country I plan to visit with the best season to go – I don't have to stick to the summer time in my region.
Having a second job is not only a constant source of money. It's also a way to fix your head around something different. After long hours of shooting and even longer hours of processing photos, focusing on a different topic can help you relax, rest your eyes and also your mind. Give your creative brain a break from time to time and concentrate on other tasks.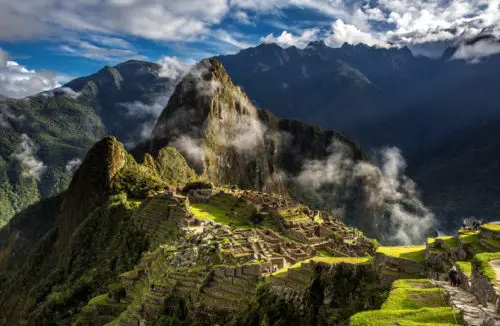 3. React as quickly as possible
If you want people to become your clients answer their messages as quickly as possible. My time limit is an hour.
The photography market is growing really fast these days. There are more and more people who consider themselves photographers, having a DSLR for a couple of weeks. Surely, everyone starts somewhere. But this means you need to do your best to stand out. And as most of the clients are in a big hurry, gaining and losing clients is a matter of hours or even minutes. If you don't respond to them quickly they'll go to another photographer who answers faster. It's crucial to be there for people or they won't turn into your clients.
Unfortunately, I had a bad experience here, which gave me this lesson. A couple of years ago, just when I started with my website, I missed an email from a small hotel which was interested in my photos from the city they are located in. Answering a day later was too late as they had already found another photographer. Lucky me, the next time I answered quickly enough and sold my photos to a bigger hotel. That was a hard lesson, but necessary for me to understand the photography market and its rules.
Being a photographer you work all the time, 24/7. And all this time you have to be accessible for your potential clients, or you'll lose them. Having an easy to find contact page on your website is very helpful here, but you also have to answer emails as soon as you get them.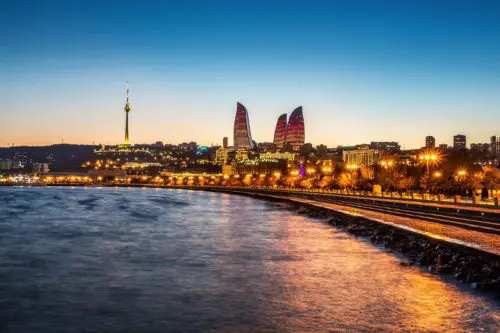 4. Failure is not a failure, it's a lesson
This point is clearly connected with the previous one. Even if you make a mistake by answering an email too late or there are no clients showing up for a month – never give up. It's time for you to focus on your second job, or process the photos you always put off for later, or… travel and take more photos. The thing is, nothing should stop you. Failure is just the nature of doing new things in life and taking risks.
When I started off taking photos I thought it would be the busiest time of my life, but it wasn't. Of course, I considered it a failure, thinking "Who am I kidding that I'm a good photographer?" And I almost quit it. Fortunately I didn't, and now I know it would be the biggest mistake. Nothing comes to you right away. It takes time to improve your photos, to promote them, to learn how to organize the whole business. And you should learn from every little thing that comes your way. Focus on your photos, keep improving them and you'll get to your dream point. Look at me, I'm 100% self-taught.
After every mistake or failure, analyze what went wrong and how to prevent it in the future. Even losing some contracts or coming back home without a single good photo is a great lesson. Failing is the best way to improve. Focusing on the fear of failure is holding you back, so the sooner you let go off that fear, the more fun you'll have and the more you'll achieve. You first priority should always be your photos.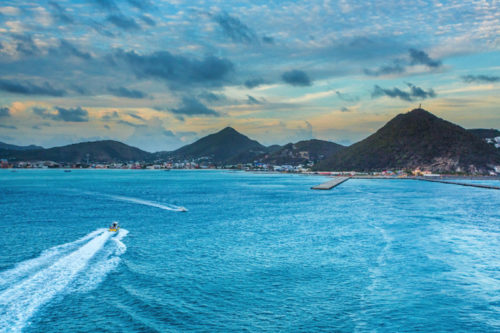 5. Think BIG
Don't limit yourself. At the beginning of a career you're happy with every single assignment. Getting 5 may seem a success for the first few months. But if you are able to get 5, why not get 10 or even 20? And what if you end up with 30? That's the perspective you should aim at. Set a goal which you would like to achieve in 5 or even 10 years and start working on getting there right from the very beginning. Be your own inspiration.
As I have already said, I was sure I'd have tons of clients right away. When it didn't happen I also did limit myself. I thought that maybe just a couple of sessions will be fine. But I managed to get myself together soon enough. I wouldn't be where I am now if I stopped after those couple of assignments. And you won't be in the place you aim to be, if you limit yourself.
Michael Port, the author of The Think Big Manifesto, talks about the four most important ways of achieving your big goals: becoming comfortable with discomfort, setting the right goals, surrounding yourself by supportive people and being a person others want to help. He also suggests to never stop learning and trying new things. As his tips are quite universal, you can easily apply them to your photography business.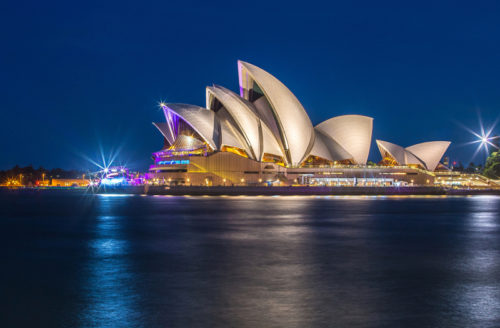 6. Narrow it down to 3 lenses, or even 2
No one is carrying 10 lenses in a desert or in a tropical forest. When you travel you have to take a lot of other important equipment which is already quite heavy. Adding to that the lenses you use rarely or just for that single photo you won't even remember to take or won't have the right conditions for is just… stupid. Limit your photography gear to the absolute necessities depending on what type of photography is your favorite. For travel photography it's enough to have a wide angle (for landscapes), telephoto (for zooming) and prime (for portraits, if you like to shoot them).
I used to experiment with lenses a lot. Depending on where I travel, I take 2, maximum 3 lenses. And it really is more than enough. My first choice is always my Canon EF 17-40mm – f/4 L lens, I never leave home without it. It's really wide so I can put everything in frame. Another very important lens is my Canon EF 70-200mm – f/2.8 L. It's really bright, perfect for portraits or when the lights are low. Its also useful for panoramic photos when I want to use zoom. When I travel to big cities I like to diversify my portfolio with fisheye lens photos. My Samyang 12mm – f/2.8 is usually best for skyscrapers – just check out the pic of Burj Khalifa below that I took in Dubai. Most of the time though, I find a perfect balance with the first two lenses I have mentioned.
Find out which gear is perfect for you most of the time. Try to limit the things you carry around – less is more. It's extremely important to learn how to operate your kit to the fullest in every situation, so you don't need to change lenses for every shot. It's a waste of a time, but also after long hours of wandering, your back and arms will thank you for not carrying unnecessary accessories.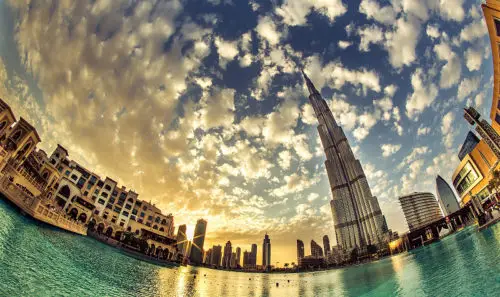 7. Back up your photos. Seriously, back up your photos
Memory cards can survive pretty much everything. Even a ride in a washing machine. But your photos on them and other drives are in bigger danger. It's really easy to accidentally overwrite the data on your hard drive. And your hard drive can burn out… yes, it really happens. I know a photographer who lost almost an entire collection of photos when her computer's hard drive burned out. Luckily, she didn't forget to back up her photos, but it was really close.
It has also happened to me once. I came back from a short trip, happy after shooting another place on my world map. A few days later I decided to sit down and process the photos. And… almost half of the photos were not there. Simply gone. I was sure I had changed the memory card in my camera, but well, I obviously hadn't. There's no good in losing your precious work 😉
Computers crash or have virus infections, hard drives have a limited lifetime and fail suddenly without warning, modern laptops are light but really sensitive and easily damaged. All of these can mean losing your photos. Not to mention the possibility of having your computer or other gear stolen, which often happens to tourists.You should never forget to make a few copies of your photos and update it regularly. Your own website is a perfect and safe way of backing up your work.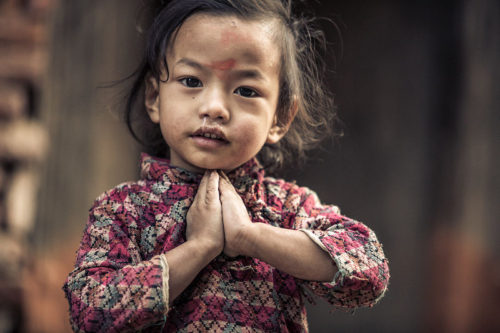 8. You're not just a photographer
Shooting is a huge part of your work. But not everything. You also have to be your own CEO, marketing specialist, customer service, social media ninja, branding expert, web developer, secretary, book keeper, and any other person you meet in every company. That's because you are your own company.
I obviously didn't realize any of those things when I started. They were just coming up unexpectedly. And there came a moment when I was so overwhelmed by it all that it almost crashed me. There really is a lot to do, so you have to be aware of it from the very beginning.
It's good to have a supporting family or friends, who can help you with some of the tasks from time to time. But the biggest satisfaction comes when you manage to do it all by yourself. You just have to be perfectly organized and have the ability to plan your work. The sooner you start doing it all by yourself, the sooner you'll be a pro performing them. So if you wish to make a business out of your photography passion, you need to keep improving not only your shooting skills, but also lots of other necessary skills, mentioned above.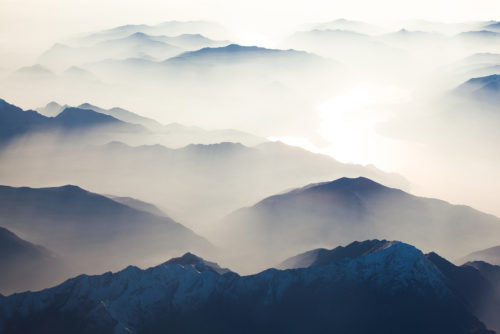 9. Photography is a people business
No matter what type of photography you do, it's always a people business. You can have a vision of a perfect shot, but it's always your client who's in charge here. You may love night photography (like I do), but your client only wants daytime shots of the city their hostel is located in. Of course, you can and you will take some pics after dusk just for your own satisfaction (and maybe for a different client), but when you're on assignment, you have to focus on that particular client's requirements.
Even though most of the time I do travel photography on my own terms, I always keep in mind that I do it mainly for the people who visit my website and buy my photos. Maybe one day I'll get robbed while shooting a night panorama and will have thoughts to quit it and stick to day time. But what about people who like my night shots? It's crucial to remember your audience when you are shooting.
The more able you are to communicate with people, and take care of their needs, the more successful you'll be. You have to put great effort into being a great person, so that your clients will see your dedication and commitment to what you do. And this is basically a recipe to win over clients.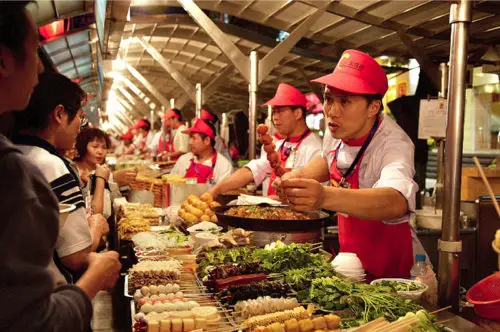 10. It becomes an addiction
Lastly, I'd like to share something entirely positive. When I was starting my photography business I would have never expected it to become my addiction. Yes, there is such thing as a positive addiction. It happens when you get up every day thinking "how lucky I am to do what I love". And if you have that feeling, you are indeed lucky.
I have never expected that my photography business will give me so much strength and power. Even when I come back home late and I'm tired, I still want to sit with my computer and process my photos, so I have them ready to be uploaded as a new gallery on my website or sent to a client. That's what happens to people who fulfill their dreams – you burst with energy every day.
Surely, there are moments of doubt or fear. Everyone experiences them. But I really encourage you to kick the fear. Do what makes you happy even when you're scared, because in the end you'll regret that you didn't even try. It's better to try and fail, than to step back and regret. Doing what you love is really empowering – it'll give you the strength you have never seen in yourself before.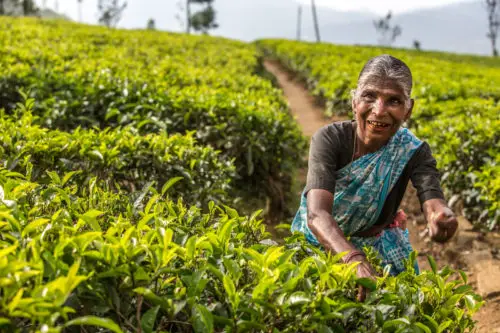 There really is much more than meets the eye about a photographers' work. If you are just about to start your own business, you'd better be prepared for everything. Work out your schedule, plan every little aspect of creating your own brand as a photographer. It's much easier nowadays than it was when I started my career, but there still is a lot of work to do. I hope you can learn from my journey and you won't repeat my mistakes. It's good to fail from time to time, as we grow from that, but it's better to avoid the basic bad moves.
Good luck, photographers!
Piotr Kulczycki has visited over 100 countries and runs his web design agency in Poznań. You can follow his journeys at http://worldinmylens.com/