Catching kids behaving in their most natural manner and playing with other kids almost guarantees a great photograph.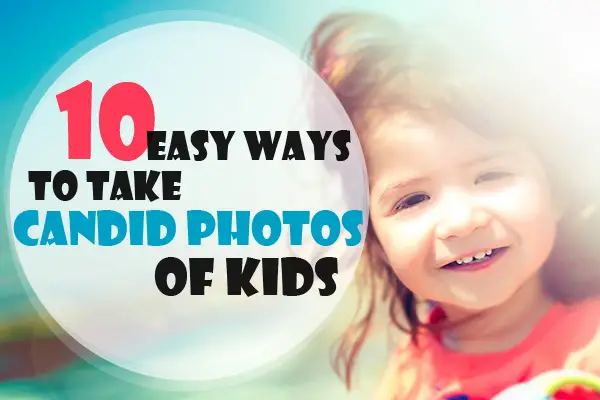 However, one thing you should never let happen while shooting your kids is the children looking at the camera as it will spoil the whole atmosphere. You only want to capture the innocence, warmth, silliness and sweetness of them and it is only possible if you take the shoots when they are not concentrating towards the camera.
Taking Candid Photos of Kids
Following lines explain some methods with the help of which you can take some sensational pictures of the children.
1. Achieving Natural and Unopposed Quality
The best way to take natural pictures of the children is to look for real time actual and candid moments.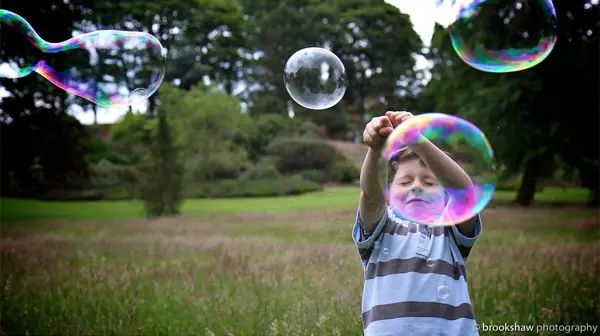 Keep your camera close to you and be prepared to take photos of everyday happenings and do not just focus on birthdays, special days in school or for that matter holidays. In this way, you will be able to capture some memorable moments with the kids that they will cherish forever.
2. Wait for Right Poses
Most of the children do not liked to be directed and therefore you should not force the kids either. In fact, you should follow their lead as they can help you to take some great natural pictures.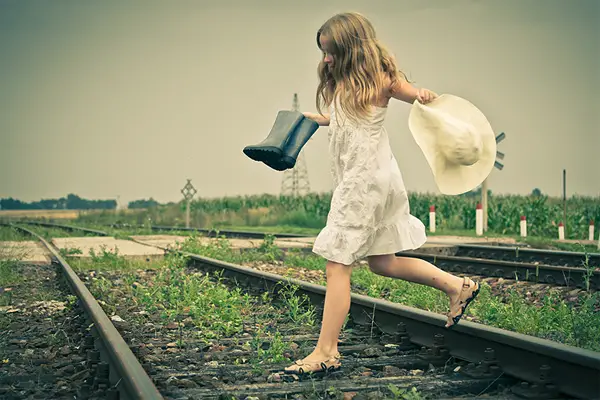 If you are looking for a specific pose, just wait for the right time and natural pose that you think is the best and is worthy of being captured. The greatest advantage with natural poses is that you can later place them in your hallway on some exotic large canvas prints and make your work memorable and admirable.
3. How to Keep Children Interested
If you are a professional photographer and hired to shoot the kids on special occasions, it is the foremost requirement to keep them interested as long as possible. The key is to keep photo sessions short and sweet and try to engage kids in the things they like the most.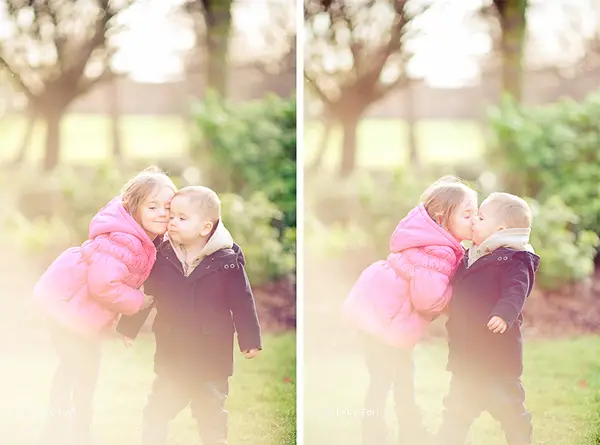 However, a typical session might prolong to one and half an hour and to keep children with you throughout this time, you need to keep on moving things. You can adopt the same approach with your own kids as well.
4. The Importance of Locations and Backgrounds
The location and backgrounds also play an important part in the process of taking sensational photographs. The most important aspect of any location is the light and for that matter always try to make most of natural one and therefore finding a place with light that suits your taste is the first step.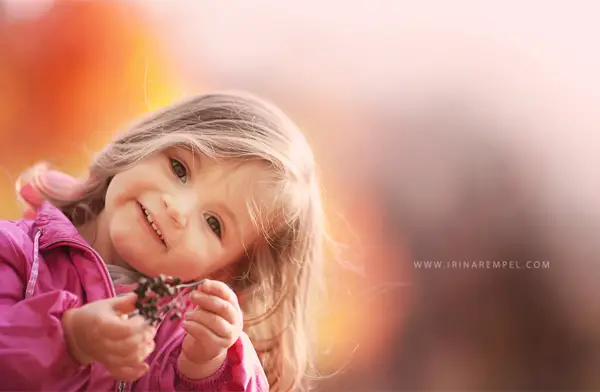 As far as backgrounds are concerned, keep them as simple as possible to focus on the person in the picture not on whatever is behind them. The best method to create simplicity is to use wide aperture and get as close to the subject as possible.
5. The Wardrobe
Always dress kids in the clothes they are comfortable in for your photography sessions. It is always better to dress them in the clothes they love and that are worn out instead of more fancy ones.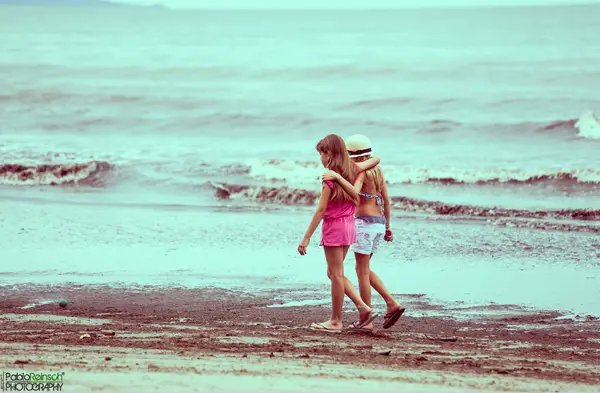 Furthermore, sometimes you should allow the children to dress after their own heart as it is a great method to get them invested in the session.
6. Anticipate
If you are photographing any special occasion, you should be able to anticipate what your children are going to do. For example, wake up before them on Christmas day so that you can capture their joy when they open their gifts.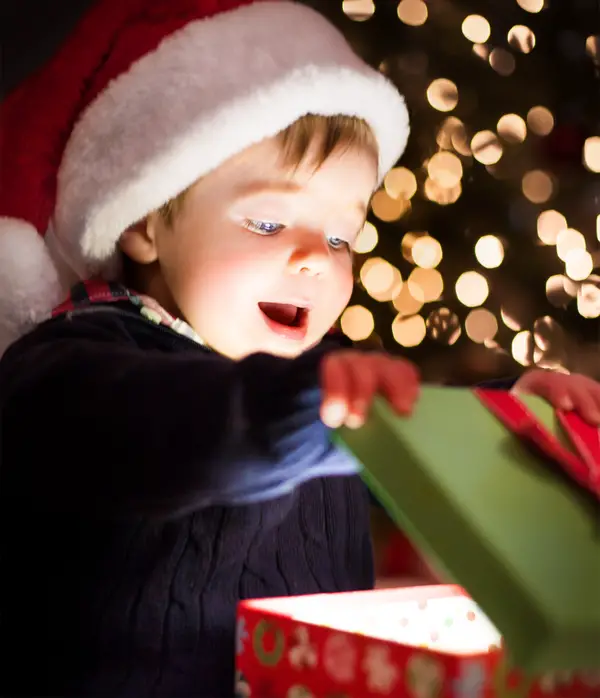 Similarly, always keep your camera with you during family meals and capture the faces of your loved ones while they enjoy their meal and dessert in order to take perfect "natural" photographs.
7. Remain Out of Sight
If you want to take truly spectacular photographs of the children, it is better for you to remain out of the sight of the subjects.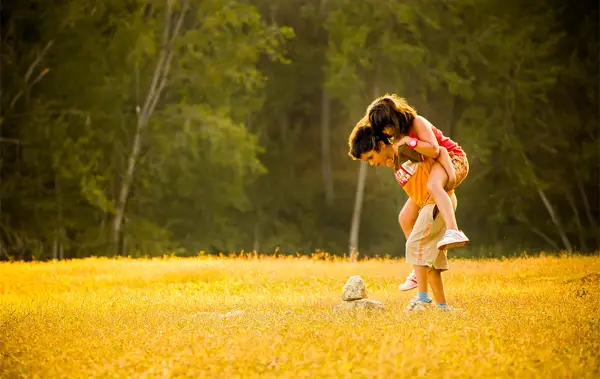 Sometimes children especially your own ones just refuse to be photographed and therefore, you have to hide yourself to capture them playing and laughing. However, you should be at a location where backgrounds and lighting suits each and every shot.
8. Use Props
Children usually tend to be at ease and comfort if they are holding something they like in their hands.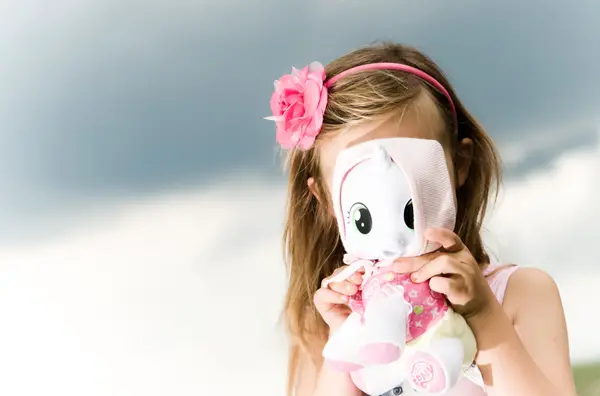 Therefore, just satisfy stubborn children by offering them think like toys, teddy bears, books or candies and ask them to have a photo session with you if you do want to direct them while taking photographs. However, do not forget to allow them to eat those candies once the session is over.
9. Take Close-Ups
Close-ups are another sensational angle for taking great pictures of the kids. It is a fact that you cannot stop praising the little fingers of your baby or the cute dimples on his or her face. You will want to remember these sweet details when your little flowers will grow up into stuffed cabbages.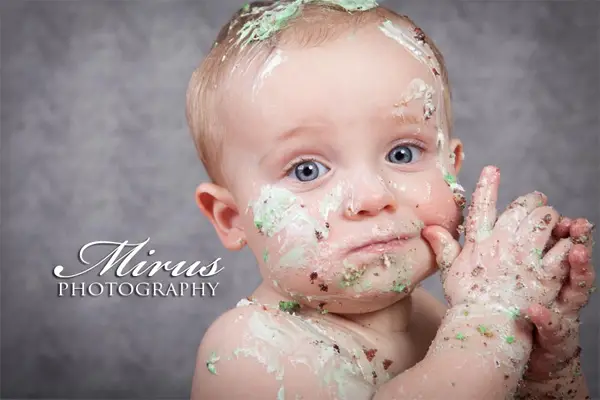 You can snap photos of your little ones holding things like their toys or can take a close shot of your daughter's face. These are the snaps that will not only be remarkable but you will remember and cherish them for rest of your life.
10. Go for Emotions, not Perfection
Sometimes people ruin the photographs trying to achieve "perfection". On the other hand, you need to make your kids' pictures convey emotions and think in terms of what you want them to say.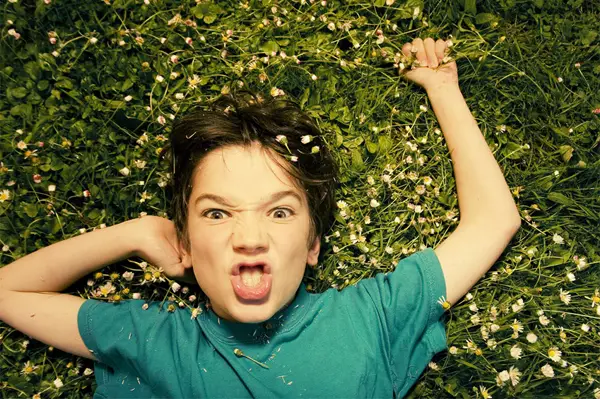 If you will keep on waiting for everything to be super perfect, you will just lose the essence of what is going on around you and will not be able to capture nature in its purest form that is kids laughing and giggling.
Conclusion
The abovementioned tips will definitely help you to take some breathtaking picture of the kids in their most natural state. Convert some of best photos on to canvas prints in panoramic size and place in your kid's room. It will not only make your great work more wonderful but also increase strong love in your kid's heart for you.
Take a look at this article on cameras for kids.
About the author: Serven Wilson is a professional photographer and writer, who also happens to work for an online canvas prints store where you can get all sorts of photo canvas printing services.