Your handheld device is nothing without apps, that lovely and beautiful software that lets you do much more on your smartphone than just call someone. If you're a serious photographer, you just can't pass up the chance to install serious photography apps on your mobile device. They will empower you to engage in your picture-taking passion when you're on the go—anytime and anyplace.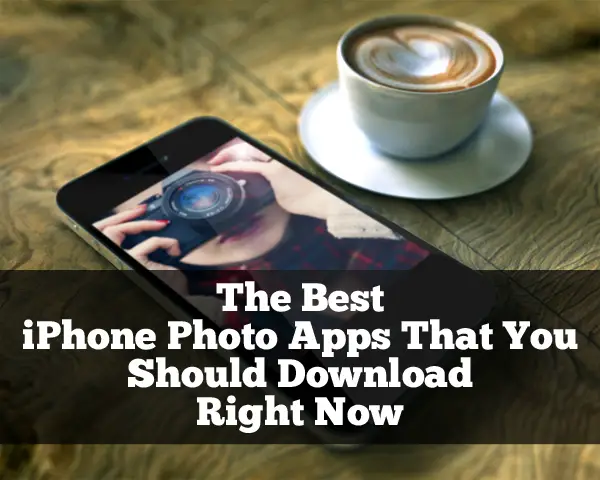 The iPhone  is blessed with a seriously hardcore, built-in camera that produces really sharp images that are nearly as good as a decent digital camera. iPhone users will already know this, and I can personally attest to it, being an iPhone  owner myself. Hey, after getting you to spend several hundred dollars on this smartphone, including a really good camera in the package is the least that Apple can do for you!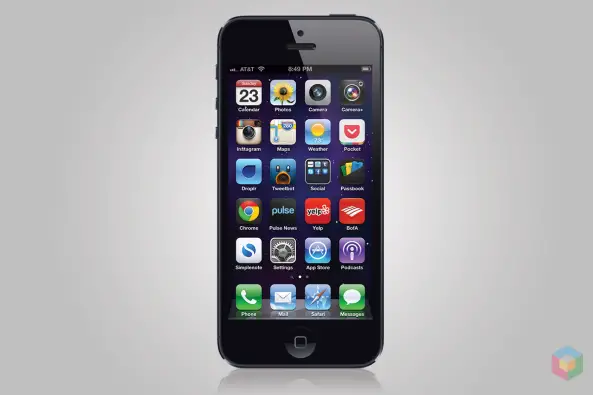 What this means for photography enthusiasts is opportunity. Not only can you take impressive and sharp shots with your iPhone, but you can also improve the quality of your pictures with the right photography apps, thereby elevating your creativity, art and results even more. Here are the best serious iPhone photography apps that your smartphone's begging you to download right now!
Snapseed has gotten high praise from many iOS users, and it's not hard to see why. It combines extremely useful and desirable photo-editing tools with a friendly user interface to produce an app that displays intuitive controls and awesome, on-screen assistance.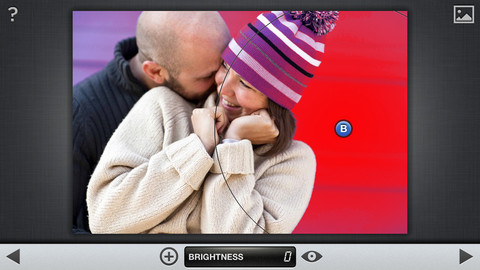 You'll find it super-easy to adjust the contrast, brightness and saturation on any area of a picture simply by the use of various control points, various enhancement possibilities (rotate, crop, auto correction, etc.) and even tilt-shift.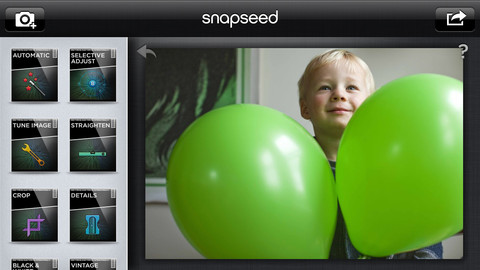 As a result, users can efficiently improve their pictures via just a basic tap and play around with different filters like "Drama" and "Retrolux." With a 4.5 out of 5 rating on iTunes for its current version, how can you lose? It's also free to download.
KitCam
A wonderfully helpful app when it comes to snapping pictures on your iPhone, Kitcam features a twist: It lets you change around the film, lenses, white balance and exposure prior to even snapping the picture! In addition, it features a variety of shooting modes such as time-lapse, multi-exposure, timer and additional ones.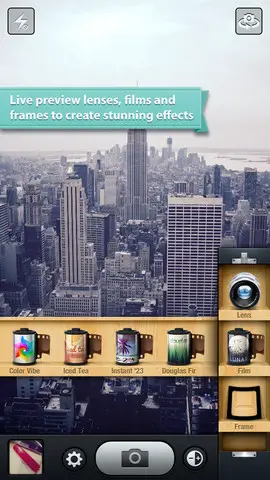 As a bonus, you'll be able to look up every photo's histogram and then play around with its saturation, contrast, brightness and levels. This is an app for photographers who want to exert more control over their iPhone cameras.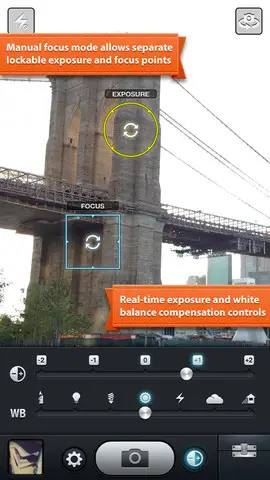 At just $0.99, it's a great deal when you consider what it lets you do to your pictures. More than 400 customers have already awarded KitCam with a 4.5 out of 5 rating on iTunes for its current version.
This is THE app that you want if you're fond of shooting portraits on the iPhone. Since this type of photography involves any picture of an individual's face and shoulders, it is absolutely key that the end result comes out looking as…picture-perfect (pun fully intended) as possible! That's why there's FaceTune, the app that is a very consummate portrait-photo editor.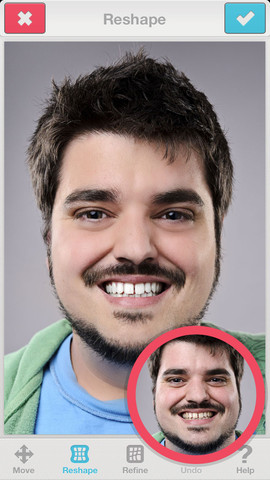 In essence, it is the only app you'll ever need for touching up any blemishes, reshaping, enhancing the eyes and smoothing out the skin of your subject. The type of editing is so detailed and powerful that you can even do things like correct gray hair, defocus your background and fill in any bald spots!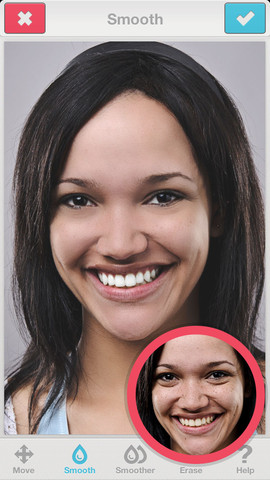 This app is literally perfection because it has a 5 out of 5 customer rating on iTunes. Sure, it's a bit more expensive than usual at $2.99 per download, but with this level of quality, it's totally justified.
You knew the Instagram app had to make an appearance on this serious photography app list, just because it's highly rated by iTunes customers. Even though this app may be almost ubiquitous in the photography-app world, that doesn't mean it's overrated. If anything, that's a pretty good assurance of its high quality.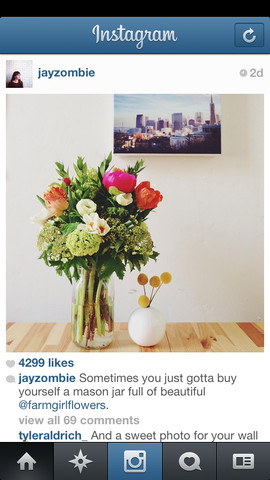 A lot of people know Instagram and its app primarily as a means to share pictures, and the app certainly helps you do this efficiently. You can share on Twitter, Posterous, Foursquare, Tumblr, Flickr and Facebook. However, that's just a small part of this serious app.
It also empowers you to create an extra depth of field by way of both radial and linear tilt-shift blur effects. In addition, it features no-cost, custom-designed borders and filters like Lo-fi and Inkwell.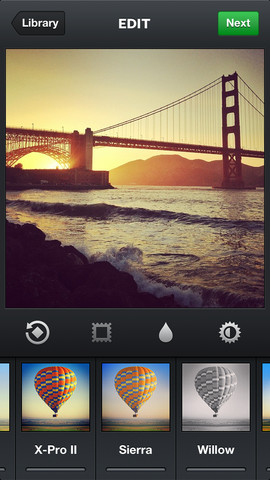 The best part of this app may be that it's totally free, and out of almost 90,000 customer ratings on iTunes, it has a 4.5 out of 5 rating! How can you beat that?
The whole point of this authoritative list isn't just to feature popular and well-known photography apps. Although we've so far covered bigger ones, we don't care if the photography app's well- or little-known—we just want to showcase the best serious ones for the iPhone. That's why…enter Geló!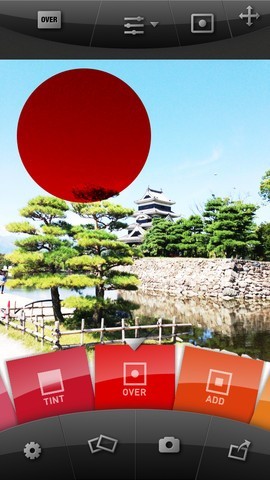 This sweet app is all about adding smart and copious splashes of color to your iPhone images. You'd be shocked at how your images can be drastically altered with just a little bit of vibrant color. It allows you to work with powerful geometric shapes, solid colors and even gradients in a host of different blend modes in order to improve color or incorporate some design effects to your pictures.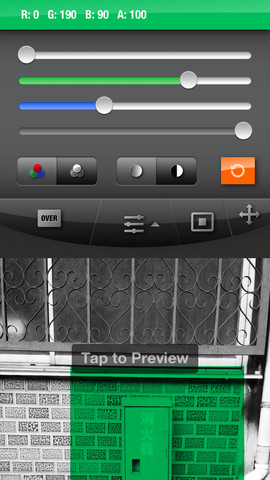 In short, it's a winner any way you cut it. Even though it has just 6 customer ratings on iTunes, it has a near perfect score!
The questionable name aside for a second, LightLeaker is a photography app that allows you to incorporate highly interesting light effects onto your photos. Further interesting is the fact that the app's light effects have actually evolved from a kind of photography mistake (called a "light leak") that occurred when people used to take pictures on negative rolls.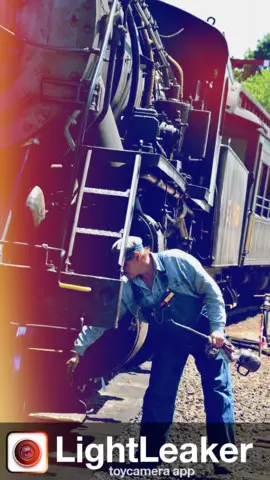 Well, fast-forward many years into the present, and "light-leaking" has evolved into a somewhat popular style of photography! So in the end, it's all worked out! This stylistic option can grace your pictures and up their "interesting" quotient infinitely. The app features 30 different light leaks from which to choose.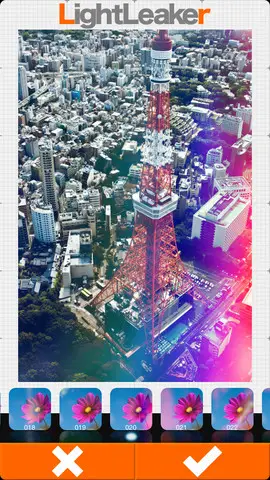 The app is free and is another of those lesser-known photography apps that just hasn't yet been discovered by a wider audience. Its current version has a 4.5 out of 5 rating on iTunes.
Photosynth
Another perfect app, at least based on customer ratings on iTunes, Microsoft's Photosynth celebrates the goodness of panoramas in all their glory and aesthetic wonder. If you're fond of panoramas in photography, then give this app a few minutes to show you what it can do.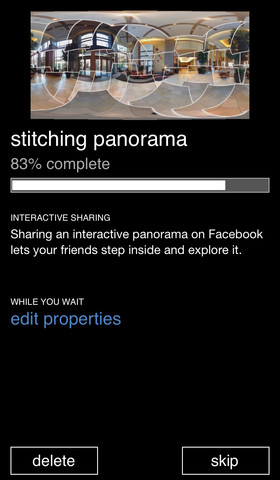 Not only is this app powerful while still being easy to use, but it also promotes creativity. You can create amazing panoramas not just in the standard version—from left to right. You're free to create them up and down and even shoot a perfect "sphere," if you will. All told, this is a very impressive app that your iPhone should definitely take advantage of.
Although it provides you with the opportunity to turn your pictures into lovely panoramas, which is a pretty big deal, the app's free to download. You'll be taken by pleasant surprise when you realize how much freedom you have in this app to play around with the panoramic effects.
Pro HDR should interest iPhone users because it lets them take the quality of their already sharp iPhone photos up just another notch. This app allows people to create breathtaking and full-resolution HDR pictures via a simple tap! In essence, it lets photographers bridge the gap between the extremes of an excessively dark foreground and a blown-out sky.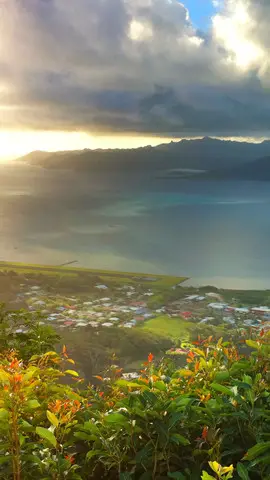 The app captures two images: one that's been exposed for the shadows and another that's been exposed for the highlights. It automatically aligns and then combines these images, thus creating an aesthetically pleasing HDR picture at native resolution. In short, it creates nothing like the sorts of pictures you would expect from the iPhone's camera!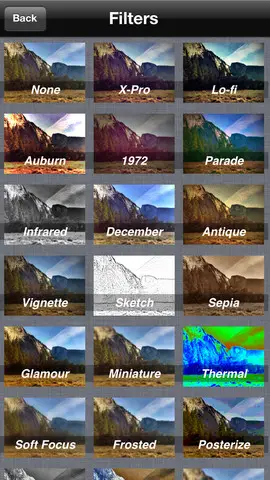 It may not yet be the most widely known app around, which is too bad because people don't know what they're missing. Out of 12 customer reviews, it gets a 4.5 out of 5 rating on iTunes.
If there's one app that has approached close to something of a consensus on being the top photography app for the iPhone, it's Camera+. Featured on various "best-iPhone-apps" lists, it's marketed as the best iPhone image-improving app out there, mainly because it comes with lots of features that your basic photography apps just don't have!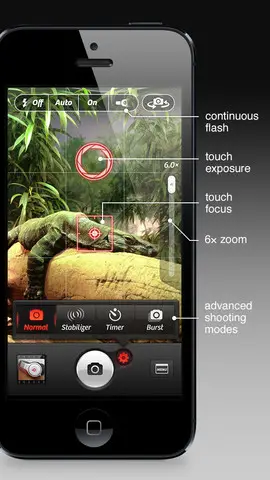 For instance, Camera+ has touch exposure and focus, which allows you to set your exposure distinctly from the focus. Even your iPhone flash gets a bit of a pop with the app's photo flashlight feature, which lets you exploit your smartphone flash as a continuous light fill, so that you can better the photo quality, particularly if you're working with macro images and portraits. Other stunning features include a 6x zoom, stabilizer, burst, timer and the grid for establishing the "rule of thirds" right on your smartphone!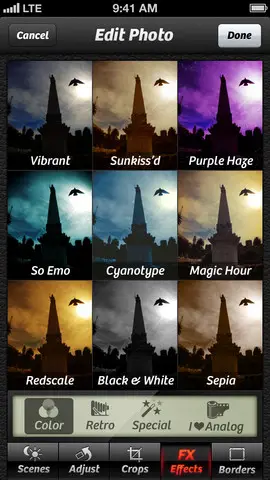 All this is yours for just $0.99. Interestingly, though, in spite of its stellar features, it gets just a 4 out of 5 rating for its current version on iTunes.
Your iPhone Has a Better Camera Than You Think
Real photographers—you know, those people who like shooting pictures with a real camera!—may not be quick to tolerate a camera on a smartphone, but that's not wise! The iPhone camera has really come a long way since the first iteration on the very first version of the iPhone. Today, the iPhone 5 features an unexpectedly impressive camera that takes sharp and quite detailed pictures.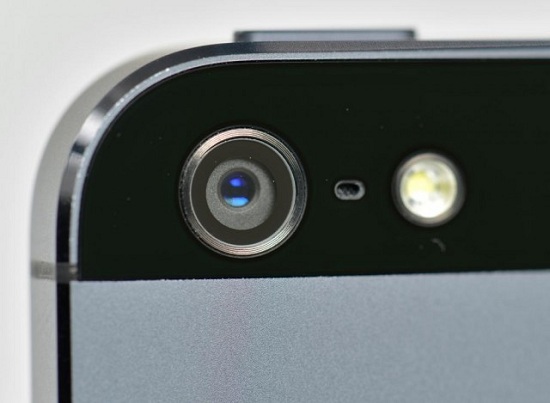 Together with any of the apps on this remarkable list, you can elevate the quality of your iPhone pictures to greater heights than ever! Pretty soon, people won't even believe anymore that your stunning pictures came from a mere handheld phone. Whether you want to edit to your heart's content, just add amazing light-leak effects or anything in between, the apps on this list have you more than covered.
How about you? What do you consider to be the best iPhone photo apps? Have you even tried any yet? And, as always, be sure to share this post with all your peeps and spread some photography love!