The importance of post-processing and editing in photos and videos cannot be overemphasized. For every great photograph, great view, lighting, and aesthetics, there is a precise amount of effort that was put in place to achieve that result that has become a focus of all eyes. A bulk of these efforts come into play in the post-processing aspect, editing in particular. Many people refuse to see the importance of editing in photos and videos.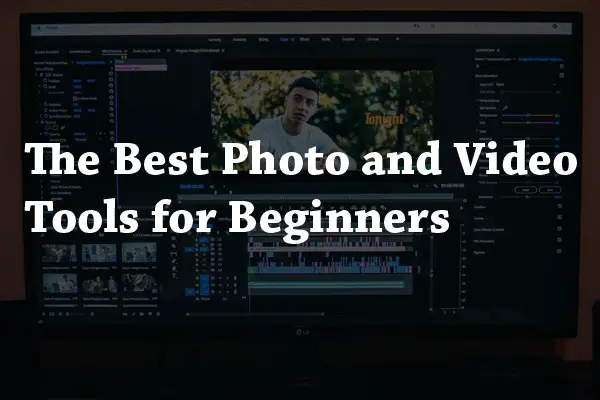 The most common mistake people make when it comes to photography is ignoring just how important post-processing can be. Most photographers skip the last step for many reasons; the most popular is the cost of accessing these post-processing and editing softwares.
And sometimes, because of how daunting it is to use this software, particularly for beginners. However, most people don't know that there is a long list of editing tools that are easy to use, which are free or inexpensive.
These softwares were built so that you can achieve professional output without putting in too much expertise. Since not many people can afford Photoshop or Lightroom, below are some tested alternatives to achieve your desired result.  Some are free and some paid but most have a free version.
Photo Editors
Below I'm going to share the best photo editors for newbie photographers.
Pixlr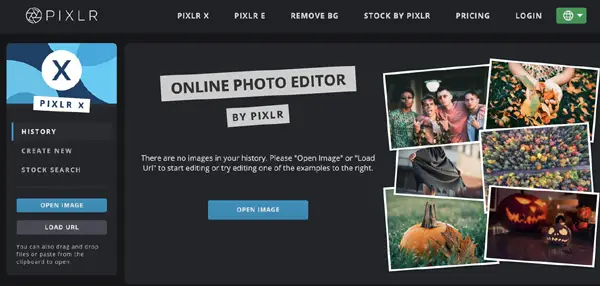 Since 2017, Pixlr has been the world's most used cloud and mobile photo editing software and has undergone numerous developments and updates. Some of these updates include the software's ability to take instructions using Artificial Intelligence and machine learning to revolutionize and accelerate content creation.
Check out some Pixlr features:
One-click remove background;
Sliders for faster editing times;
Huge library of pre-made elements, such as stickers, borders, icons, and texts;
Many beautiful photo effects.
Pixlr is free for users, and even though there are limits to the number of things you can do with a free account, it is enough for you to edit and transform your pictures to your taste successfully. For some advanced functionalities, you are to pay a subscription fee.
Fotor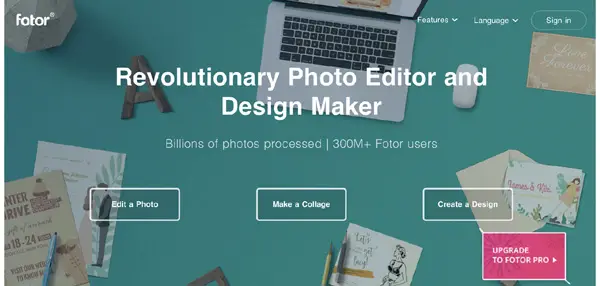 For many, Fotor is an image enhancer rather than a photo editing software. Most photographers would rather employ the use of a more sophisticated software with capabilities that Fotor doesn't offer. Still, regardless, Fotor is the recommended option for beginners, and small businesses looking to make an online presence.
Fotor is best known for its amazing range of different design templates. Still, several other features make it stand out among its peers:
Diverse pre-made templates;
General collages;
Marketing resources;
Social media posts;
Documentation, and ads.
Some of the basic tools offered by Fotor include wrinkle remover, teeth whitening, frames, stickers, text options, and many more. However, some of the advanced features, templates, and high-end tools offered by Fotor are only available when you upgrade to the software's paid version.
GIMP

GIMP, the acronym for GNU Image Manipulation Program, is open-source software with a large community of developers and users behind it; this means the platform is always getting updated, improved, and tested for bugs so you can continue to enjoy it for free.
GIMP is considered by many as the best free photo editing software available on the market. The software contains a range of tools, including
Cropping;
Automatic image enhancer;
Selections;
Simple tools for beginners.
But professional users will find several helpful tools such as face swap, animated gifs, curves, personalizable brushes, and layer masks.
For graphics designers, photographers, illustrators, GIMP gives you sophisticated tools that help you get the job done regardless if you are a beginner or a pro. With the help of Third-Party plugins, you can further enhance your productivity with GIMP. GIMP is the closest alternative to Adobe Photoshop.
PiZap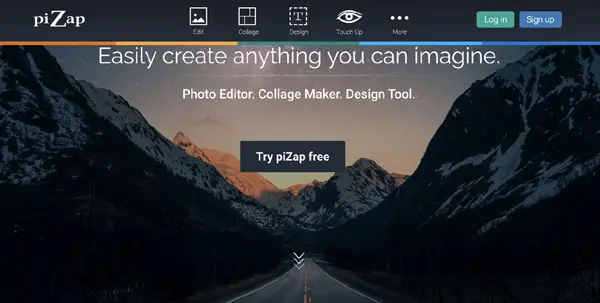 PiZap is arguably the easiest online photo editor. The developers were convinced that Adobe Photoshop  and the likes are extremely difficult to use and time-consuming to learn; PiZap was built to be a stopgap. With absolutely no need to watch video tutorials before use, PiZap lets you edit your photos and have fun while at it.
Features of PiZap include the following:
1000's of stickers to choose from;
Adding text to photos;
Cropping tool
Fantastic filters;
Instagram style filters;
Brightness and contrast;
Saturation and tint;
100's of fonts to choose from;
Photo borders and frames;
Special effects;
Glow text and text bubbles.
Picverse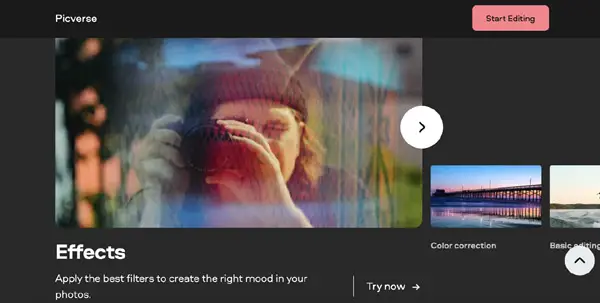 Picverse is a rather unique free photo editing software. It allows you to edit your images in a few clicks using a web browser. It can help you to adjust colors, crop photos, resize, flip, and rotate images. Using Picverse you can add eye-catching photo effects that will dramatically improve even a simple photo.
Picverse works online, so you don't need to download any software on your device.
Check out Picverse main features:
Photo effects;
Color correction;
Basic editing, such as resize, crop, flip;
Online app.
Video Editors
Even though there are numerous photo editing and enhancing softwares that double as video editing ones, dedicated software is tailored to suit the needs and requirements of video processing. Some of them are discussed below;
If you want to showcase your business and products, nothing compares to doing so using video content. However, digital and video marketing is 80% content, message, and clarity, meaning you cannot just whip up a random video and publish with the hope of converting to sales.
Your video is just as important as the amount of work you put into it. Your prospective clients are on the lookout for a video that suggests professionalism, which is where post-processing and editing come in. You are probably wondering how a novice like you would edit an entire video and make it look better while adding some pleasing effects.
The good news is that you do not need to attend a videography institute to learn to edit because these softwares, apps, and websites allow you to edit your videos and make them look professional and perfect for your industry and purpose.
However, due to the rapid transformation that the video marketing industry has undergone in the past few years, producing this content did not evolve on the same level. This made the video production and editing process very expensive, time-consuming, and complicated.
We've rounded up some of the best free video editors that can help you transform your videos. They enhance the colors, get rid of blurriness, and much more – until they are ready not just to be shared on the web among friends, family, or co-workers but to a wider community of social media users.
Kapwing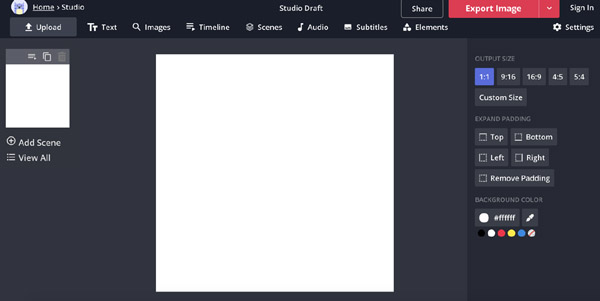 Kapwing allows people to create and share their stories on the internet. The best thing about Kapwing is that it is free and will continue to be for the nearest foreseeable future.
According to the developers at Kapwing, their platform fills the void between creativity and accessibility. Kapwing is built to give people the tools they need to express their creativity digitally.
Here are the main Kapwing features:
 A multimedia editing suite, including trimmer, looper, filters, meme maker, subtitler, and many more;
Ability to share videos with your family and friends fast;
Option to create stop motions, resize, and share highlights of a post from your instagram story.
Fastreel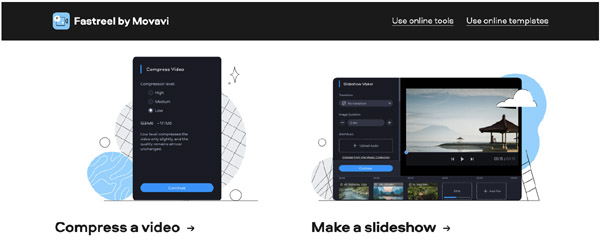 Fastreel is an online free video editing software that allows you to edit your videos without downloading any app. Everything you need to edit videos is available on the website. All you need to do is post file(s) on the website and start editing.
Some of the features and offerings of Fastreel include:
A wide selection of transitions to place in between clips;
Ability to adjust your selected clip and set the desired duration for your video;
Hundreds of copyright-free music tracks that you can use in your clips. You can also upload or add your music;
Online tool, as you do not need to download or install anything;
Simple and easy-to-use interface.
ClipChamp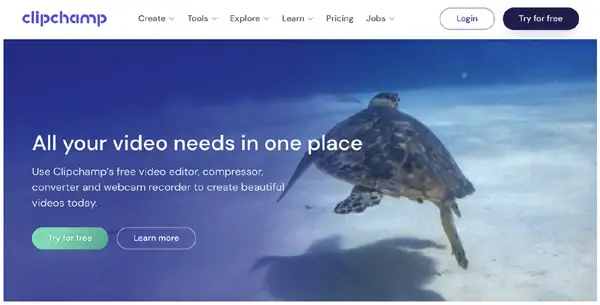 ClipChamp comes with every feature required to put together and make a great video with little or no experience or expertise needed.
Even if you lack the necessary video ideas and concepts needed to create your video, ClipChamp offers various templates in their library and can be customized to your taste until it fits your purpose.
For beginners, all you have to do is avoid the blank template that lets you edit from scratch; the ready-made canvas is the way to go because all you need to do is change the text, paste your desired text, and export!
ClipChamp features include:
Customizable, but unique video templates;
Facebook Video Ad Maker to speed up the process of creating ads;
Webcam recorder.
Lumen5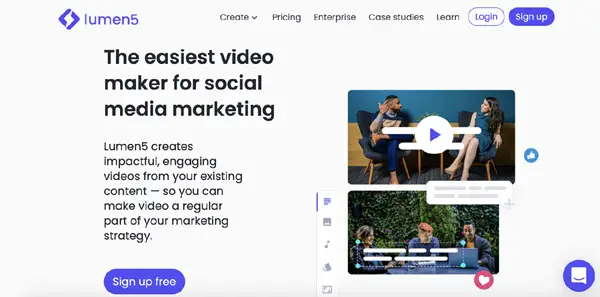 Lumen5 is a video creation and editing platform that allows individuals and businesses to create engaging video content in the name of stories, social posts, and ads.
Lumen5 has a built-in media library that exposes users to over a million stock photos, music, and footage, meaning that users have all they need at their fingertips. There is no need for them to make any purchase on or outside the platform.
You can use this tool for:
Turning text into a video;
Keyword highlighting;
Media library with video clips and images;
Music library;
Many fonts;
Logo and watermark.
Clideo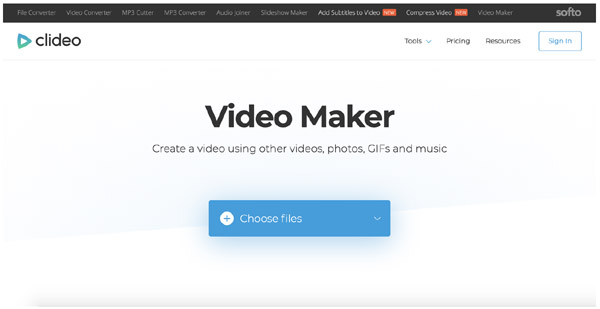 Clideo is an all-inclusive video marketing software that allows you to create, edit, and package videos for export and delivery to anywhere on the web.
Do you want to make a meme online? Do you want to trim any part of a video online? Are you looking to create new videos from existing photos, GIFs, Music, and Videos? Clideo is definitely the right platform to do all these and many more. Some of the key features of the platform are listed here:
Rotate videos and turn vertical video horizontal;
Add Instagram-like filters to videos to enhance the footage;
Integrate with Facebook or Twitter;
Create animated GIFs from uploaded videos;
Create a stop motion movie from any video clip;
Add audio to video for uploading to YouTube, Facebook, or Instagram;
Compress videos and reduce the file size.
Conclusion
Some people credit the photographer and his camera for every image that comes out well. However, I believe that a photograph is as great as the editor.
Without the effort put into the editing, the picture won't be half as great when it is finally made public. I hope you enjoyed this list of the best photo and video editors. What tool is your favorite, and why? Share with us in the comment field below.
Click the following link to learn when to use Lightroom or Photoshop.