One of the most common questions we get from photographers that are just starting out is about photo editing software and which one they should use. Most people have heard of Adobe and its Photoshop and Lightroom software but are confused to what the differences between them are and exactly which one they should be using.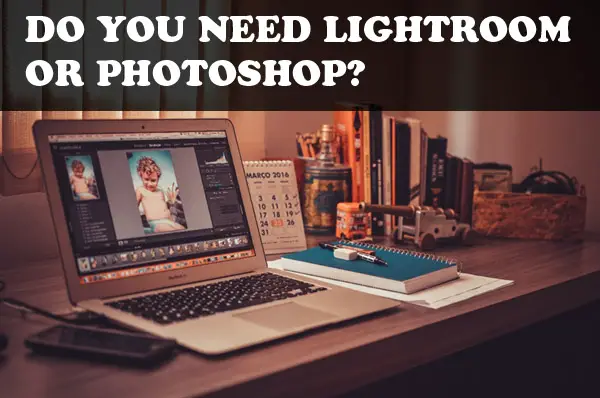 Let's take an in depth look at this question and the answer.
While both Adobe Photoshop and Photoshop Lightroom are image editing software and have been developed to complement each other, they are equally designed to meet different needs and with different purposes in mind. Depending on the type of photography and editing you are doing will ultimately decide whether you should be using Photoshop or Lightroom. However, sometimes it may be the case of asking when in the editing process should I be using these tools as opposed to which one.
Here, I am going to break down the differences and similarities between Photoshop and Lightroom in an effort to help you figure out which software is the best choice for your photo editing needs. Either way, whether you just need a few small touch ups or prefer to combine your shots into a cool composite image Adobe has you covered.
What is The Difference Between Photoshop And Lightroom?
While Photoshop and Lightroom are both essentially image editing software they have been developed with different needs in mind. Photoshop is a pixel-level image editor which allows vast control over the way an image looks. Lightroom on the other hand is designed to complement a photographer's editing workflow.
In order to better understand all the differences between the two programs we must first understand what they are and why they were built.
What Is Adobe Photoshop?
Adobe Photoshop was first released back in 1990 as a simple photo editing software. It was created in response to the rise in popularity of digital photography. However, since then it has grown and morphed into this monster software with a plethora of functions and capabilities that reach far beyond simply editing an image.
As well as professional photographers, Photoshop is a common tool used by graphic designers, architects, animators, publishers and even 3D artists. If you need any kind of image editing done, then Photoshop pretty much has your back.
What Is Adobe Lightroom?
Slightly confusingly the full name for Adobe's Lightroom software is actually "Adobe Photoshop Lightroom" which reflects that in some ways it is a smaller version of Photoshop. First released in 2007, Lightroom was designed for professional photographers only. It's for this reason that it doesn't contain all the many features that Photoshop does but also has its own features that don't really belong in Photoshop's world.
While Photoshop is in essence and image editor, Lightroom focuses more on a photographer's workflow enabling editing and organisation of images in one place. It also gives users the option of between Lightroom Classic, classic desktop-based software or the cloud-based Lightroom which allows you to store all your images to Adobe's cloud and easily sync between your devices.
Advantages of Lightroom
With it's pared back features and developed to be a photographer's best friend, Lightroom is arguably the easier of the two programs to master. Intuitive to use and with systems built in that mean that even the laziest of photographers can easily keep their images organised, even when using Photoshop, Lightroom has become the first stop in a photographer's workflow.
Easily Organize Your Photos
One of Lightroom's game-changing features is its easy to use organization system. It starts right at the import where you can easily assign tags and metadata to entire photosets. Just spent a few hours taking photos at an event or a particular area? Great you can add a specific tag to your entire collection of photos from that shoot when you import them.
There's also the ability to label, rate and flag photos making it easy to identify your best shots at a later date. Plus, you can even create smart folders so all those photos you have of lighthouses from over the years are now in one place.
Perform Basic Editing
Lightroom gives you the capability to perform the majority of the basic photo editing that most professional photographers commonly use. For those new to editing, Lightroom comes with a bunch of pre-sets (think filters) that allow you to quickly edit your images.
For those a little more advanced or adventurous you have the ability to tweak your images in a variety of different ways. You can do colour changes, exposure, crop, correct perspective, sharpen and even add creative effects. Lightroom also offers you the ability to merge images into panoramas and HDR images without the need for Photoshop.
It's also worth noting that Lightroom uses non-destructive editing. This means that whatever changes you make to your image within Lightroom do not affect the original image as they are stored within the program. Once finished you can then export your new version of the image while the original remains intact.
Automate Your Workflow
One of the coolest things about Lightroom is the ability to automate your workflow. While sometimes it may be necessary to go through your images and edit them one by one, if you have a series of images that all require the exact same editing then Lightroom allows you to batch edit them.
This is especially helpful for those shoots where your conditions remained the same throughout, for example during a studio shoot or while shooting sport. It can help reduce the often lengthy, and tedious process of tweaking a bunch of images the exact same way.
Advantages of Photoshop
Since its inception, Photoshop has become arguably the gold standard for image editing. It is used by professionals around the world and offers a vast suite of tools that let you do pretty much whatever you want to your image. However, because of this Photoshop can be a little overwhelming at first especially when compared to the simpler Lightroom.
It's a Pixel-level Editor
With the ability to edit every single pixel of your image Photoshop truly gives you ultimate control. Whether you need to retouch a tiny fragment of the image or completely merge it with another to create an entirely new image Photoshop has your back.
Photoshop comes with all the editing tools that you need to be able to retouch your images in the same way that you would in Lightroom but basically gives you more control. Although you can only edit one at a time.
It's Not Just for Photos
Unlike Lightroom, Photoshop allows you to combine your images with text and vector graphics allowing you to create images for social media campaigns, memes, and posters. It gives illustrators the freedom to take all of these and create an entirely new creation that they have pulled straight out of their imagination.
You Can Layer Images Over One Another
The layers feature is one of my favourites in Photoshop. It allows you to place images on top of each other to create a final image. This is a great tool especially when you have been taking photos of groups of people. It can be really tricky to capture one perfect image where everyone in the group is looking in the same direction, no-one is blinking, and everyone can be seen.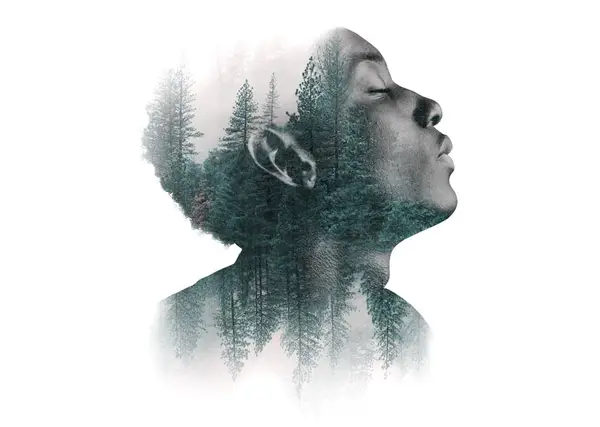 Layers allow you to take a couple of images of the same group photo and by using the layer masks you essentially combine the images so that you take the best bits from each image to make one perfect one. The layer masks can also be used to cut people out from their background, to merge backgrounds and give your images different moods.
Photoshop Actions
Photoshop actions is Photoshop's way to batch edit images. If you find that you keep repeating a certain action to complete a process, then Photoshop lets you record them and save them as an action.
Actions can include a variety of things including tasks that cannot be recorded such a using a painting tool. It can also include modal controls so that you can enter values in a dialog box while playing an action. It's basically like coding a set process so that it does it automatically for you.
Photoshop allows you to record, edit, customise and batch-process actions as well as working with groups of actions in action sets. It all helps to make your workflow that bit more efficient. Its also worth noting that if you are not confident on the tech side there are many people that create Photoshop actions which you can buy and install for your use.
Disadvantages of Lightroom and Photoshop
As you can see each program has its own benefits that makes it a useful tool to have in your photo editing toolbox. However, its important to understand their various drawbacks so that you can easily choose the right program to edit in.
Lightroom Cons
As Lightroom has been designed with professional photographers in mind, it means that the ability to add text or graphic vectors to your images isn't really a thing. You can do some considerably basic stuff such as add text or make a collage but that's about it. This is great if you your final image is simply a photograph but for those of you that perhaps want/need to process your images further into, for example, a commercial graphic ready for an advertising campaign, well Lightroom won't be able to do that for you.
While it has the ability to quickly edit your photos which in most cases will be exactly what you need, Lightroom only has limited editing capabilities. If you have a particular tricky or complicated image(s) then you may not be able to perform the post-production edits that you want. This is especially true for group shots or any image where you have more than a small part of the image that needs touching up.
Photoshop Cons
The biggest downside to Photoshop is its steep learning curve. While Adobe does have a large collection of tutorial videos to help speed that up, the sheer number of tools and possible ways to edit/create and image means that it will take time to get to grips with it.
This isn't helped by Photoshop's clunky workflow and the need to install Camera Raw for working with images in the RAW format. To get a similar workflow to Lightroom you would not only need Photoshop with Camera RAW but also Adobe Bridge too!
Then there's the issue of only being able to edit one image at a time. While great in some instances, if you've got a batch of images that all need the same edits to them then it will take you a long time to go through them in Photoshop.
Lastly, unlike Lightroom, Photoshop has the potential for more destructive editing. While Lightroom still leaves you with the original image, unless you "save as" in Photoshop you may find that you just edit over the original image potentially leaving you stranded should things go wrong.
When to Use Lightroom Vs Photoshop
It used to be the case that you had to buy Photoshop and Lightroom separately and then every so often they would bring out a new version and you would need to update. However, since 2012, Adobe switched to a subscription-based model meaning that you always have the most up to date version of the software. It also allowed them to offer different combinations of their suite of software in different packages.
The fact that Adobe decided to offer a photography package that includes both Lightroom and Photoshop shows that they designed the software to work alongside one another. It also means that you get to save a bunch of money through purchasing that one package instead of buying them individually.
So exactly what parts of the photo editing process are best for which program? Well, while I've touched on it a little bit earlier let's dive into a bit more detail now.
Here's What the School of Photography had to say,
When to Use Lightroom To Edit Your Photos
Lightroom should be your first port of call. Whether you're a beginner or more advanced, lightroom should be where you start your photo editing workflow. Not only is it vastly easier and quicker to get to grips with if you are new to the software but it also is an easy place to organise all those awesome photos you have been taking.
It may not seem like a big deal when you're just starting out as a photographer but you will soon have thousands of images and having them all organised into easy to search for folders, categories and tags will be a godsend. Especially when your Aunt Karen asks you to find that photo you took at her birthday 5 years ago with her and your Gran.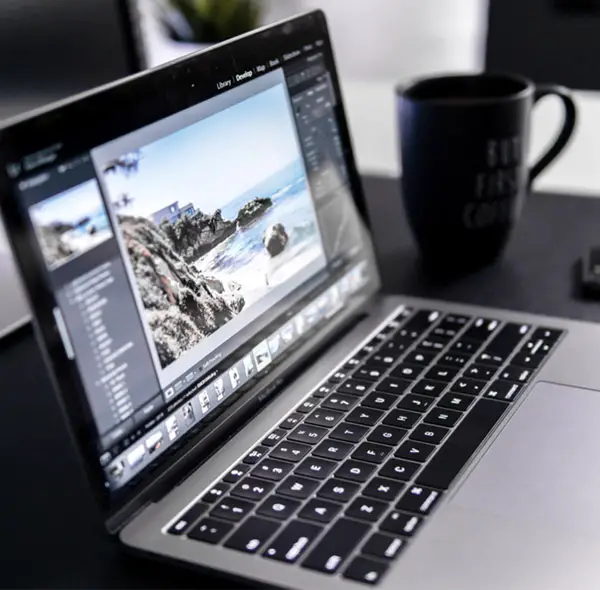 Lightroom is also the best place to start your editing. If you have  mastered your camera, then most of your photos will probably only need a few tweaks and small edits. These can easily be done in Lightroom either individually or by batching your photos. As I mentioned earlier, Lightroom has some cool presets to help you out and several of the commonly used tools give you the option for Lightroom to automatically choose the optimum setting for your image with a single click.
Plus, where once you had to switch to Photoshop in order to create panoramas or HDR images, Lightroom now has the capability to do this as well. It can even create HDR panorama images too! Although its important to note that depending on your devices computing power it may struggle merging many images at once. On some occasions I have had to create two half panoramas and then merge them both together to get the final image I was after.
When to Use Photoshop To Edit Your Photos
While Lightroom may be all you need to use for a lot of your photography editing needs, sometimes it just doesn't cut it. Sometimes you need a little bit more control over your editing capabilities and that is where Photoshop shines.
Photoshop is the next step in the editing workflow process when you realise that you need to do some more advanced retouching or editing. Maybe you want to remove some random people from the background of your landscape photo, make someone taller or add a cool gradient filter so that the image fades into nothingness. Whatever it is Photoshop can help you do that.
Or perhaps you're more into making composite images, blending real life with fiction to create an image that is clearly not of this world but feels so real. Photoshop's layers and masking tools are just what you need. True it may mean your editing takes a little longer but the ability to manipulate your images and blend multiple images into one spectacular image is definitely worth it.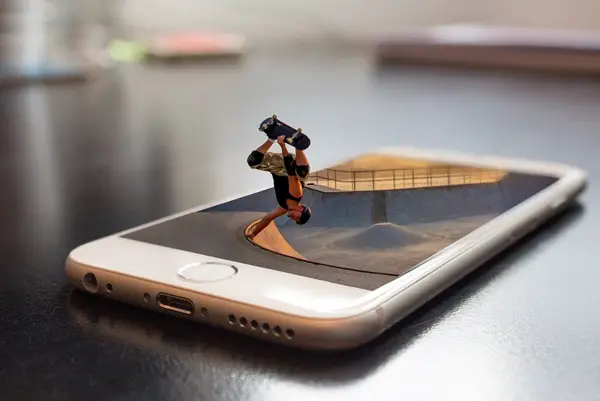 Even though Lightroom does offer you the ability to create panoramas and HDR images you are also able to do it in Photoshop. This may be helpful if you are having trouble getting the panorama or HDR image to look like you want to in Lightroom, as Photoshop gives you bit of extra control.
While Lightroom and Photoshop have both been created with different needs and purposes in mind they both do work alongside each other. From starting out in Lightroom to organise and perform basic editing and batch editing through to switching to Photoshop for those more advanced editing tasks, creating composite images and combing with text and graphic vectors, each program fits nicely into the natural workflow of the photo editing process.
Want to learn more about Lightroom? Here's our handy guide for Lightroom presets
Click on the following links if you would like to learn more about or purchase one of the program downloads: