The Polaroid Go is now available in two new colors, Black and Red. In addition, colored filters and an arthouse-style black instant film are available for purchase.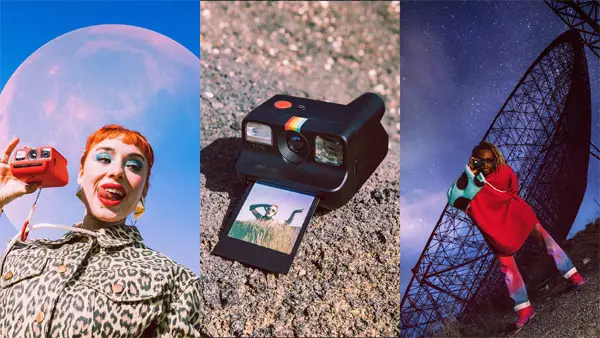 The Polaroid Go is the world's smallest analog instant camera that you can hide in your pocket and carry wherever you go. It truly pushes the boundaries of where you can "Go Create". The Polaroid Go comes in at 4.1″ x 3.3″ x 2.4″.
At such a small size for an instant camera, the Polaroid Go does not skimp on features. It comes with a high capacity battery, self timer, double exposure option, dynamic flash, selfie mirror, and now lens filters offering red, blue, and orange tinted photos. The new matte black frame instant film is great for drama and is the smallest of its kind.
The Polaroid Go campaign has featured Miranda Makaroff, a fashion designer, blogger, dj, and actress and Ibby Njoya, a set designer and artist.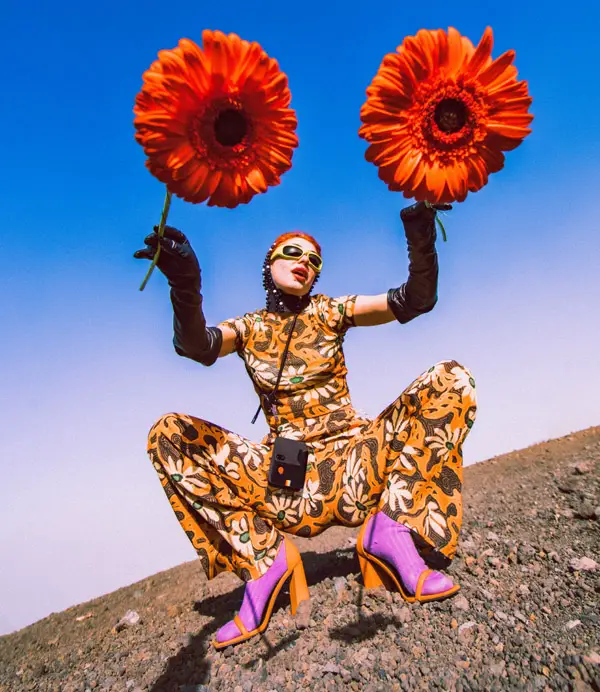 "I love the new possibilities that the Polaroid Go creates. It makes it so easy to capture inspiration wherever I travel, which plays a big part into my creative process as an artist," Makaroff stated.
"For me, Polaroid has always been a tool of documentation and experimentation. As an artist, it's allowed me to process the development of my skills as a set designer. Getting to experiment with the Polaroid Go's portability during our shoot in the Canary Islands was so fun, I love how easy it is to bring it everywhere," Njoya mentioned.
Originally, the Polaroid Go pro only came in white.
"The Polaroid Go has portability and the spirit of exploration in its DNA. We've seen an incredible response for this new camera format so we wanted to introduce even more ways for people to dive deeper into their creativity, while making it easy for them to go anywhere and capture whenever inspiration hits," Oskar
Smolokowski, Polaroid CEO, said.
Polaroid is not new to innovation. It produced 3D glasses and ski goggles for the US Army in the 1940s. In 1947, Polaroid created the first instant camera. Many innovations followed, and Polaroid cameras inspired such famous artists as Andy Warhol and Helmut Newton.
With the advent of digital cameras, the end of instant film was announced in 2008, but the last remaining Polaroid factory was saved by instant photography fans and in 2017 a new brand dedicated to original analog instant photography products, Polaroid Originals, was launched. In 2020, another step in the evolution brought all of its products under one name, Polaroid.
Today, you can be part of this tradition with the Polaroid Go, a breakthrough portable instant camera meant to allow creators to go and explore the unexpected places in the world.
Check out the links below for availability:

Polaroid Go Black Camera MSRP: $99.99 / €119,99 / £109,99
Polaroid Go Black Film Double Pack MSRP: $19.99 / €19,99 / £18,99
Polaroid Go Filter Set MSRP: $19.99 / €19,99 / £18,99