Photography is not for people who lack grit. DATA USA reports that the average salary for photographers is $36,699, which is $13,514 less than national average salary in the U.S. It is also a shrinking profession, projected to fall 5.6 percent in the next decade, even as the economy grows.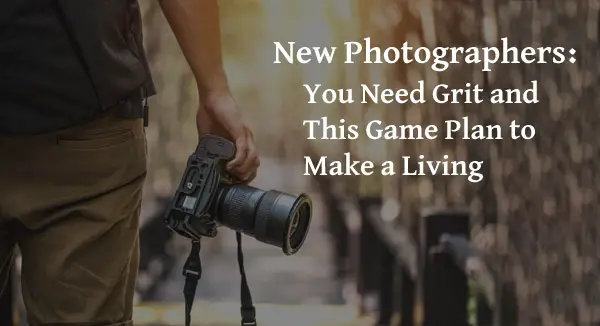 If photography is your calling – and the challenges don't deter you – then you need a game plan for building a sustainable business that can beat the average without making you stressed, crazed, and burnt out. My goal here is to help with that game plan.
To start, do not quit your day job. Professional photographers say to budget at least $10,000, if not more, for equipment, professional services, business software, and other startup costs. On top of those expenses, you still need to eat, pay rent, afford health insurance, and so forth. Unless you're a photographic savant, you'll need a source of income during the startup phase, assuming you're going to be a freelancer and not a salaried employee somewhere.
I am not a photographer. However, in my role at JotForm, I get to see how thousands of photographers manage their businesses using our online form platform. As a marketing professional, I've also hired a variety of freelancers, including photographers.
Let's talk about how to build up a client base, how to manage your business without going insane, and what blind spots to address early.
Silent But Deadly
Yeah, that doesn't sound like the intro to a marketing strategy, but I stand by it: the best marketing for a new freelancer is to be silent but deadly. Rather than making noise on social media, which anyone can do, you need to prove your value, even if that means discounting your work or doing it for free.
To be clear, I'm speaking to photographers who want to offer their skills as a service. Event, portrait, commercial, and wedding photography would go into this category. Go read about being an "influencer" if you want to be famous for being noisy and don't mind posting glorified pictures of yourself on Instagram for a living.
So, I'm going to steer you away from social networks because they're not designed to give you any precision or reach in marketing, unless of course you're willing to spend lots of money on advertising. Instead, think locally. Ask friends, family, and acquaintances if you can provide your photography service for free (or cheap). I guarantee you know someone who needs family photos, a professional headshot, a modeling portfolio, or even a wedding photographer.
Why free? Because if you don't have samples, you haven't proven your value to potential clients who will pay full price. For your website and yes, maybe your Instagram, you need content that shows what you can deliver.
So, do the work for free under the condition that you can use the images for your marketing and get testimonials (assuming the project goes well). Put the testimonial on your website, but also ask your client to copy-paste it into reviews on Thumbtack, Yelp, LinkedIn, WeddingWire, or whatever site people use to find photographers in your niche.
Most importantly, ask your discount clients to recommend you to their network. Do you know anyone else who might need headshots? Can you introduce me to any other wedding planners? Do you have any friends who want family photos? It's amazing how quickly you can win business with those questions. If you're good at the job, people want to recommend you because you'll make them look good.
The experience of doing the work and building word-of-mouth outweighs the costs you incur from working for cheap or free. Remember what I said about your day job? Think of it as a miniature venture capital firm for your photography business. Essentially, you're funding yourself to discover whether you like professional photography and can make a living doing it.
Managing a Business is About Information
Let's say people are now willing to pay you. Nicely done. As a sensible photographer, you want to spend as much time as possible shooting clients because that is what gets you paid. Email chains, phone calls, text marathons, billing, and client maintenance will munch up time, and you can't charge for administrative hassles.
To shoot a client and get paid, there is information you need to collect. It includes:
Intake: Who needs your services and for what.
Scheduling: When and where you're shooting.
Agreements. The terms of the transaction.
Payment. How you'll charge for your services.
Releases. Ensuring that you or your client has rights to use the photos.
Feedback. How did it go, and will this person recommend you to others?
To be clear, I'm excluding information related to the proofing process and other things I'm unqualified to talk about. Moreover, I will use examples from photographers who use JotForm because their public forms are a goldmine of insights. Forms have been a part of business ever since transactions were recorded on stone and papyri, so they're a logical place to start.
Let's talk through how to get your clients in and out with minimal administration.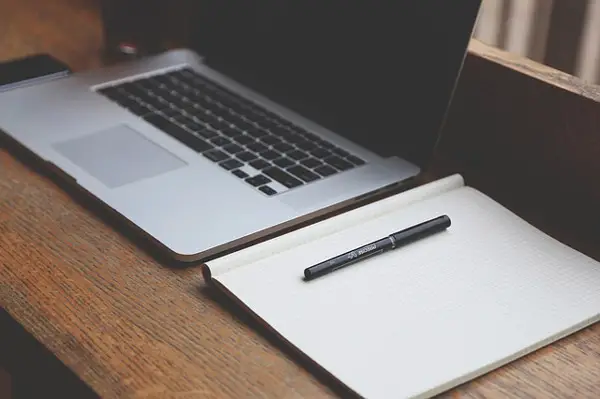 Intake and Scheduling
Tell me if this sounds familiar: a "contact" box on someone's website that doesn't specify what to enter. If your photography website says something like, "Please include your name, location, and information about your event," you'll get something back like, "Hey, this is Mary. How much do you charge for weddings?"
Not useful. Instead, get the data you need with an intake form that gets people to answer questions they otherwise wouldn't think to answer. It could be something like:
Thanks for your inquiry! To receive a quote for photography services, please provide the following information:
Your name:
A brief description of your event:
Date(s) of your event:
Event hours:
Address of the event:
Number of photographers requested:
Special requests or details:
Essentially, this turns a bunch of emails or text messages into the organized set of information you need. While this form would work for semi-customized events like weddings and corporate gatherings, it's overblown if you provide one service, like portraits. For that, you likely have a standard price and therefore don't need to generate a quote. Instead, provide an appointment widget that allows people to self-schedule time slots. It might work like this:
Your name:
Type of portrait (professional headshot, family portrait, school portrait, etc.)
Number of people:
Choose a date and time slot below (please estimate X hours per Y people).
The beauty is that if two or three people are booking, a self-scheduler will update in real time and prevent overlapping appointments. You can configure most schedulers to send you an email with an invitation, which you can then add to your Gmail or Outlook calendar.
Session Agreements
The session agreement is another source of key information. The agreement locks in business and protects you from getting fleeced. It also confirms the expectations of the photo shoot and the details of when, where, and under what pricing conditions.
I don't want to get mired in legalese, which isn't my specialty (use proven forms or hire a lawyer). The forms I see have a few overlaps:
They state the price alongside what it includes.
For example: "Senior Portrait Session ($229): Unlimited Time (usually ~1- 2 Hour Coverage), unlimited locations and wardrobe changes, free expert touch ups and image enhancements, Image Premier and Design Consultation."
They state the date and time.
They make the client's name, address, and phone number required information so that there's no chance of overlooking it.
They have a big "Terms and Agreements" section that covers additional costs, cancellations and no-shows, reshoots, prints, and much more. If you charge for stuff without saying that you will charge for it in the agreement, I promise some clients will get peeved (or not pay).
They take a digital signature at the end so that neither the client nor you print out documents.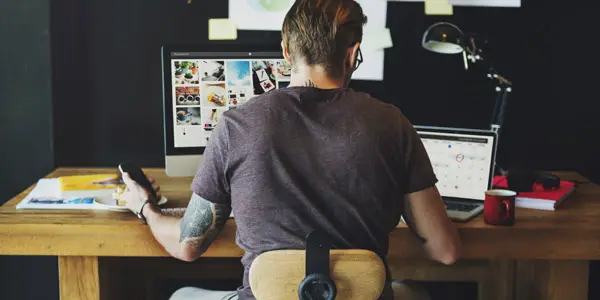 Payments
We can all agree that cash is ideal, checks are fine, and digital payments are a necessary evil. Those credit card processing fees are no joke.
I recommend taking digital payments with at least one mainstream service like Square, PayPal, or Stripe. You can choose to make your own branded payment form that integrates with these services (and might capture info that they don't). Then, you can embed it on your website or share it as a link.
These providers (and others) happen to offer smartphone credit card terminals that you can use to accept payment while avoiding a higher "card not present" transaction fee.
Be careful about using peer-to-peer payment systems. For example, be sure to use the business version of something like Venmo for proper accounting, privacy, and oversight. Do not mix up your personal finances and business – it will come back to haunt you.
Model Releases
Model release forms collect consent from photo subjects that free you, or the company that hired you, to use the images for marketing purposes. There have been massive lawsuits for image rights violations, so don't mess this one up.
Your best game plan is to present a digital model release on a smartphone or tablet. While you can use proven templates, your style of photography and clients might necessitate changes. A few things to consider:
Should the model be allowed to inspect or approve images prior to their sale and/or publication?
Do you need to be able to publish the model's name or share any other personal information about him or her?
Does the model release ever expire? Note that experienced models will expect an expiration date.
If you want to publish a client's photos on your website – maybe to show your portrait skills – the subjects will need to sign a model release of some kind. That could be included in your session agreement rather than in a separate model release form.
Feedback
Most clients won't offer feedback until they've chosen the final proofs. The best way to get feedback is to text or email a feedback form right after completing the project. Make it brief, otherwise people won't fill it out. Try something like:
On a scale from 1 to 10 (1 = awful, 10 = amazing), how was your experience?
Would you recommend us to others? (yes/no)
In your words, what could we have done better?
Would you be willing to provide a testimonial that we can post on our website? If so, please write it here:
Would you be willing to post that testimonial on Thumbtack, Yelp, and Google Reviews? Just click the links to those sites, copy-paste, and post. Thank you!
Freelancer Blind Spots
A few things can go heinously wrong for new freelancers. You can choose to ignore the following advice – many freelancers do – but it's going to save your rear in the long run.
Talk to a lawyer or accountant about how to structure your business. Don't waste your time reading about the differences between sole proprietorships, LLCs, S Corporations, and state tax laws. You'll still be confused and still end up wanting professional guidance.
Hire an accountant and use the software he or she recommends. The time you don't spend on quarterly estimates, bookkeeping, and taxes is time you can spend honing your craft and making money. Don't get hung up on QuickBooks versus FreshBooks and other platforms – just use whichever one your accountant prefers.
Use something to manage your time. Get a physical planner, use a free service like Any.do, get obsessed with Outlook calendar, or try out a heavier-duty project management platform like Asana.
Expect to completely botch at least one project. Something is going to go wrong early on. You'll forget to enter a date in your calendar, your car will break down, a bride will hate you for something, or maybe you'll lose some photos to a computer meltdown. It's not the end of your career – just take responsibility and make things right.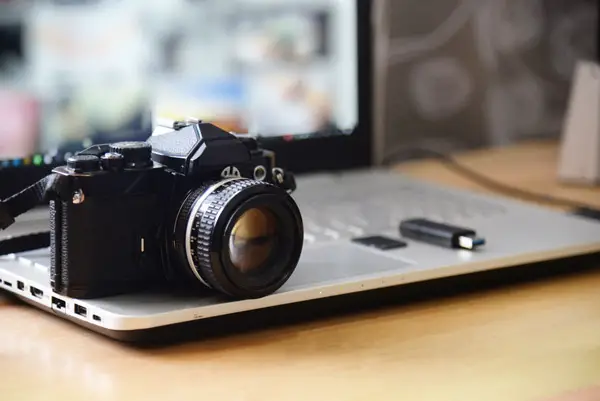 It's Not All Fun
Even in your dream career, running a business can be miserable. Most creatives don't enjoy promoting themselves. Most wish they could avoid administrative tasks like emailing, billing, and contract signing. Sometimes, you're going to disagree with your clients and believe, with all your heart, that they have come up with the world's dumbest idea.
The unfun moments are part of the job, so do everything you can to make marketing and business management a non-issue. Some dreams just need more time and less paperwork to come true.
Let me know your thoughts below…
To read an article on promoting your photography business, click this link.