When it comes to naming the best, the most professional, the most famous photographers of the world, it always makes me shrug, because you just can't name all of them, and you can't make a "top 10" list of artists of any kind, because art is not about rating.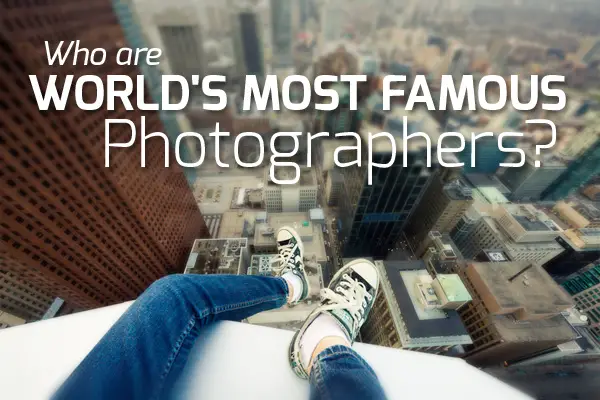 But still, there are some famous photographers, pronounced more frequently, and knowing them is a must if you don't want to blush in a company of snobby slightly bearded guys in hipster glasses who might ask you "So you're a photographer? And who's your favourite?"
So here we go.

Annie Leibovitz
Annie Leibovitz was born October 2, 1949, in Waterbury, Connecticut. Her first photography job was as staff photographer at Rolling Stone magazine, where later she became a chief photographer. Her carrier there lasted for around 10 years, and after that she worked for Vanity Fair magazine since 1983.
Her portfolio is full of celebrities – politicians, movie actors and musicians.
Among her most famous photography is the portrait of John Lennon and Yoko Ono:
Check out Annie's facebook page:
https://www.facebook.com/AnnieLeibovitz
David LaChapelle
David LaChapelle was born on March 11, 1963 in Fairfield, Connecticut. LaChapelle's
photography career
began in the 1980s – at that time he started to display his works in New York City galleries. His works were noticed by Andy Warhol, and David was offered a job at
Interview
magazine.
Throughout his carreer, LaChapelle's works appeared in Italian Vogue, French Vogue, Vanity Fair, GQ, Rolling Stone and i-D, and he has photographed personalities as diverse as Björk, Janet Jackson, Tupac Shakur, Madonna, Shakira, Amanda Lepore, Eminem, Philip Johnson, Lance Armstrong, Pamela Anderson, Lil' Kim, Uma Thurman, Elizabeth Taylor, David Beckham, Paris Hilton, Jeff Koons, Leonardo DiCaprio, Hillary Clinton, Muhammad Ali, Britney Spears, and Lady Gaga, to name a few. (source: Wikipedia.org)
Check out his website here:
http://www.davidlachapelle.com/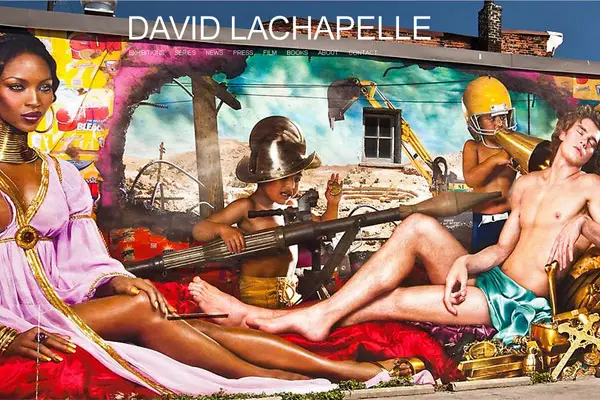 Ellen von Unwerth
Ellen von Unwerth was born in 1954 in Frankfurt, Germany.
She used to work as as fashion model for ten years, and now, having moved behind the camera, she shoots fashion, editorial and advertising photographs.
Ellen von Unwerth found fame when she first photographed Claudia Schiffer. Her work has been published in top magazines like Vogue, Vanity Fair, Interview, etc. She has published several books of photography. She won first prize at the International Festival of Fashion Photography in 1991.
Von Unwerth did promotional photography for many music artists, Christina Aguilera and Rihanna among them.
Ellen Von Unwerth has also directed short films for fashion designers, and music videos for several pop musicians. She has directed many commercials and web films for top brands like Revlon, Clinique, Equinox and others, many featuring celebrities. (source: Wikipedia.org)
Check out Ellen's Facebook page:
https://www.facebook.com/pages/Ellen-Von-Unwerth/19216328261
Irwing Penn
Irving Penn was born on June 16, 1917 in Plainfield, New Jersey. He attended the Philadelphia Museum School of Industrial Art (now the University of the Arts) from 1934 to 1938, where he studied drawing, painting, graphics, and industrial arts under Alexey Brodovitch. While still a student, Penn worked under Brodovitch at Harper's Bazaar, where several of Penn's drawings were published.
Irving Penn worked for two years as a freelance designer and making his first amateur photographs before taking Brodovitch's position as the art director at Saks Fifth Avenue in 1940. Penn remained at Saks Fifth Avenue for a year before leaving to spend a year painting and taking photographs in Mexico and across the US.
Irving Penn photographed his first cover for Vogue magazine in 1943 and continued to work at the magazine throughout his career, shooting covers, portraits, still lifes, fashion, and photographic essays.
In the 1950s, Penn founded his own studio in New York and began making advertising photographs. Over the years, Penn's list of clients grew to include General Foods, De Beers, Issey Miyake, and Clinique.
Irving Penn died aged 92 on October 7, 2009 at his home in Manhattan.
Source: Wikipedia.org
Check out the Irwing Penn Foundation Website: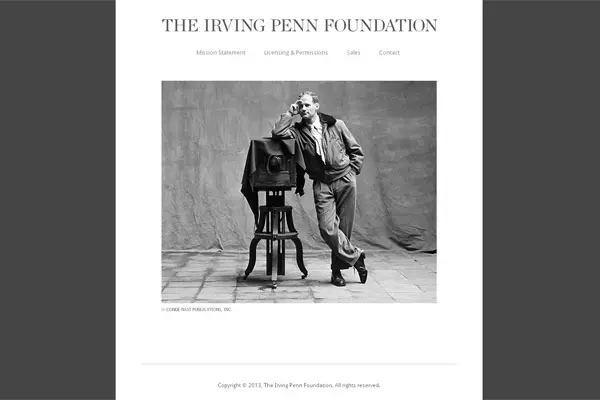 Mario Testino
Mario Testino is a Peruvian fashion photographer – he was born on October 30th, 1954 in Lima.
His work has been featured in magazines such as Vogue and Vanity Fair. Mario's career highpoint came when he was chosen by Princess Diana for her Vanity Fair photoshoot in 1997. Testino has been regularly employed by the British royal family ever since.
His persistence in shooting Gisele Bündchen is widely credited with elevating her to supermodel status.
Source: Wikipedia.org
Mario's website can be found here: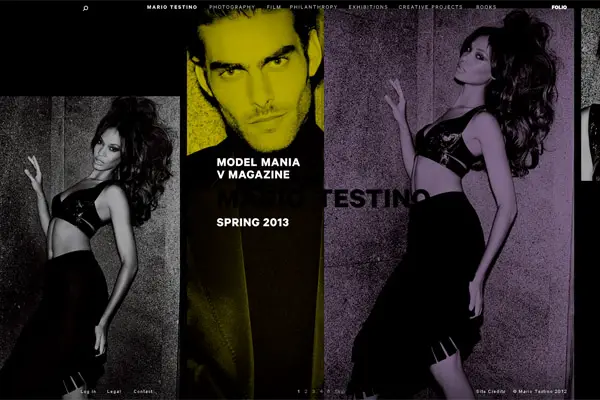 Patrick Demarchelier
Patrick Demarchelier is a famous photographer who was born 21 August 1943 near Paris a modest family, he spent his childhood in Le Havre with his mother and four brothers.
In 1975, he left Paris for New York to follow his girlfriend. He discovered fashion photography by working as a freelance photographer and learning and working with famous photographers such as Henri Cartier-Bresson, Terry King, and Jacque Guilbert. His work drew the attention of Elle, Marie Claire and 20 Ans Magazine
He later worked for Vogue and Harper's Bazaar, first in September 1992 which resulted in a 12-year collaboration. Demarchelier has shot international advertising campaigns for Dior, Louis Vuitton, Celine, TAG Heuer, Chanel, Yves Saint Laurent, Lacoste, Calvin Klein and Ralph Lauren. (source: Wikipedia.org)
See Patrick's website here:
http://www.demarchelier.net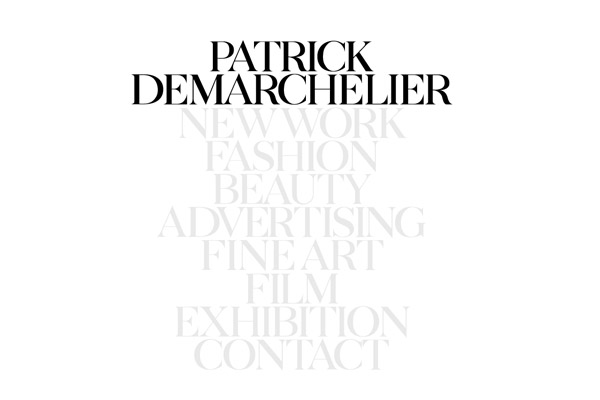 Steven Klein
Steven Klein was born on April 30, 1965 – he is a famous photographer based in New York.
After studying painting at the Rhode Island School of Design, he moved into the field of photography.
Klein shot high-profile advertising campaigns for various clients including Calvin Klein, D&G, Alexander McQueen and Nike and is a regular contributor to magazines including American and Paris Vogue, i-D, Numéro, W and Arena.
His work has featured in numerous exhibitions, most recently at the Gagosian Gallery, California and the Brancolini Grimaldi Gallery in Florence.
Klein is well known for his W Magazine editorials with Madonna, Tom Ford, Brad Pitt and numerous others.
He shot the promotional pictures – including the album cover – of Britney Spears' third studio album, Britney, and recently directed the music video for Madonna's single, "Gang Bang."
Source: Wikipedia.org
Steven Klein Studio website:
http://kleinstudio.us/
Steven Meisel
Steven Meisel (born 1954) is an American fashion photographer, who obtained popular acclaim with his work in US and Italian Vogue and his photographs of friend Madonna in her 1992 book Sex. He is now considered one of the most successful fashion photographers in the industry, shooting regularly for both US and Italian Vogue, and lately W (also published by Condé Nast).
One of Meisel's first jobs was to work for fashion designer Halston as an illustrator. He also taught illustration part-time at Parsons. Meisel never thought he could become a famous photographer.
Meisel currently works for many different fashion magazines, including US and Italian Vogue, in which he has photographed every cover for two decades.
Meisel has contributed photos for the covers of several popular albums and singles, including two RIAA Diamond-certified albums, Madonna's 1984 album "Like a Virgin" and Mariah Carey's 1995 album Daydream. His work also can be seen on the cover of Madonna's single "Bad Girl" (a nude), the limited picture disc for Madonna's UK single release of "Fever" (a partial nude), and Mariah Carey's single "Fantasy" (simply a different crop of the photo on the cover of the Daydream album). (Source: Wikipedia.org)
Here's a blog dedicated to Steven Meisel and other famous photographers of the fashion world:
http://steven-meisel.tumblr.com/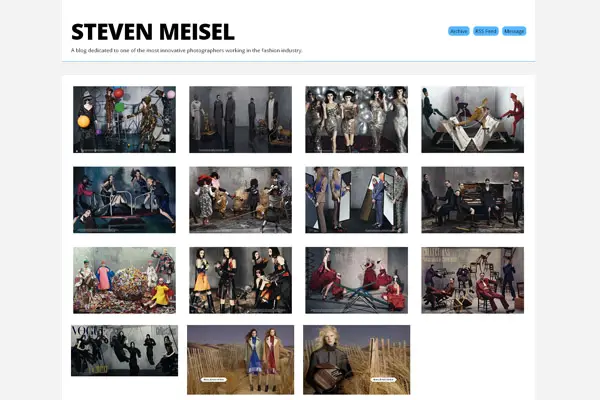 Terry Richardson
Terrence "Terry" Richardson was born on August 14, 1965. He is an American fashion, portrait and documentary photographer.
There are several repeating themes in Richardson's work, notably that of putting high-profile celebrities in mundane situations and photographing them using traditionally pedestrian methods, such as the use of an instant camera.
His work also explores ideas of sexuality, with many of the pieces featured in his books Kibosh and Terryworld depicting full-frontal nudity and both simulated and unsimulated sexual acts. Initially, many of Richardson's subjects would be shot before a white background but he eventually expanded to other backdrops.
He is also well known for posing with his subjects, often trading his trademark glasses with them so they may "pretend to be him" and vice versa.
Source: Wikipedia.org
Check out Terry's diary:
http://www.terrysdiary.com/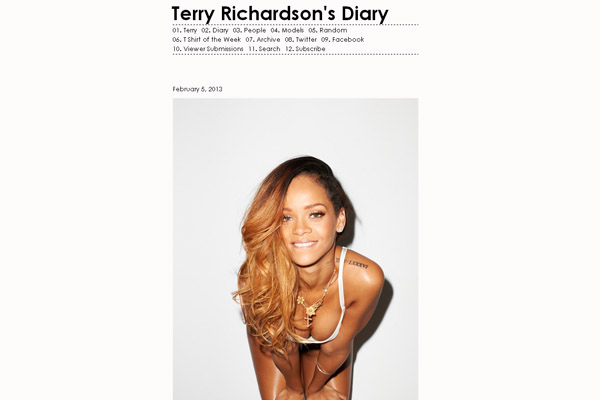 Solve Sundsbo
Solve Sundsbo is a norwegian fashion photographer, working with such brands as Yves Saint Laurent, Dior, Gucci, Hermès, Bally and Armani.
But as he states himself, in the beginning of his carreer, "People would say to me, 'I'm not sure I can hire you, I'm not sure what you're doing. What is your style?' I was mortified and thought I was never going to make a living as a photographer.""
Luckily enough, he got a call from Nick Knight, one of the most famous photographers of Britain, who was looking for an assistant. For a young fashion photographer, there are few better places to start. Knight is not only regarded as one of the world's most visionary fashion photographers, but his Show Studio gallery continually pushes the boundaries of artistic possibilities. "It was hard – almost medieval in the way that you devote yourself utterly to your teacher for nearly four years. But you get that same devotion back from your teacher."
The hard work paid off and Sundsbo is now regarded as a fashion-world institution. (Source: Independent.co.uk)
Check out some of Solve's amazing works here:
http://www.artandcommerce.com/ss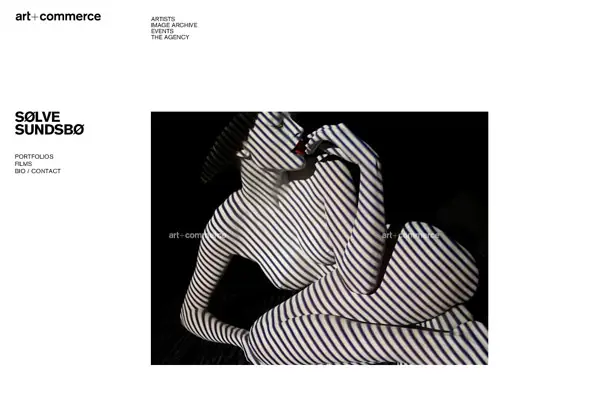 So, these were some of the world's most famous photographers, but the whole photography industry is not limited to them, and there are thousands of very talented photographers out there, so we couldn't miss a chance of mentioning some more of them.
25 Famous Photographers Share Their Favorite Shots and Tell Stories Behind Them
Not surprisingly, we did not have the possibility to get in touch with all the above mentioned world famous photographers, but still, we have contacted some online photography celebrities and now want to share their work.
Here are the pictures which were selected and described by their authors. It was not an easy deal to gather all these photos too, because very often every photographer works in "field conditions". It even happens that they spend days and nights outside their homes and studios and there's no opportunity to go online. Thus we're thankful for those photographers who were able to present their fantastic photos in front of you and to write several descriptive words for them.
So please welcome 25 photographers photos which are worth being proud of. We hope you find them inspiring when it comes to creating your own pictures.
Victor Bezrukov: "As usual I love my works – it's "first of all" rule for me, but to explain to other why specific photo is good… I don't thing that I stand on this High "GURU's" place when I feel enough sure to explain what is good and what is bad 🙂 It all about the Taste."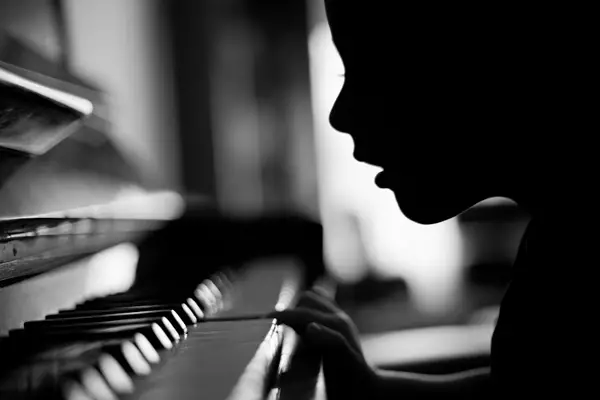 2. Photo by Patrick Ludolph "J&J"
Patrick Ludolph: "I like it, because I like it 😉 We all should stand still for a moment in our fast moving world!"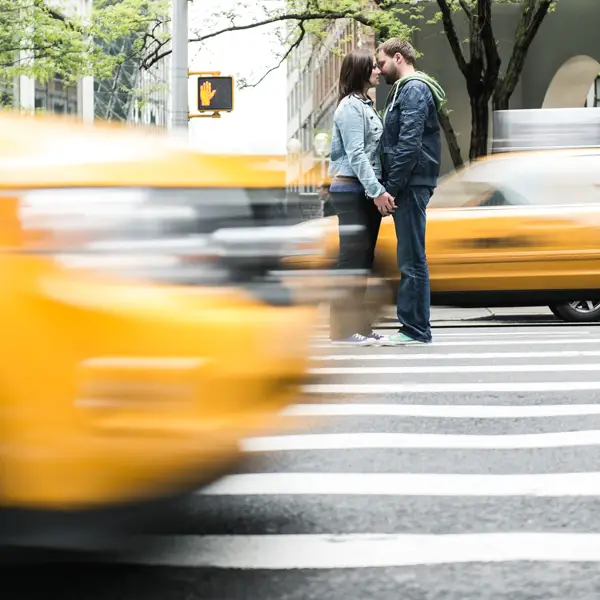 3. Photo by Wojciech Grzanka "Trapped Thoughts"
Wojciech Grzanka: "I chose "Trapped Thoughts" because from my point of view this work is very emotional and intriguing. A story closed into one frame. It pushes our imagination to ask questions about what our eyes see and start wondering about ourselves and how our perception is influencing on our whole life.
From the technical point of view – from the idea to the final result – I had to find best location with interesting tree, to get there somehow with my Model and photo equipment (lamps, tripods, softbox, etc…), and than setup everything needed for this photoshoot. When I was happy with the photos I came back to home. For several days, using Photoshop (in this case), I created an image that at first it was just in my head. Before I decided on the final appearance of this work – I created many different iterations to be sure that any single detail is there where it should be. As you can see – it's not so easy and quick job for creations like this. Therefore, besides patience, I put my heart and emotions into this work."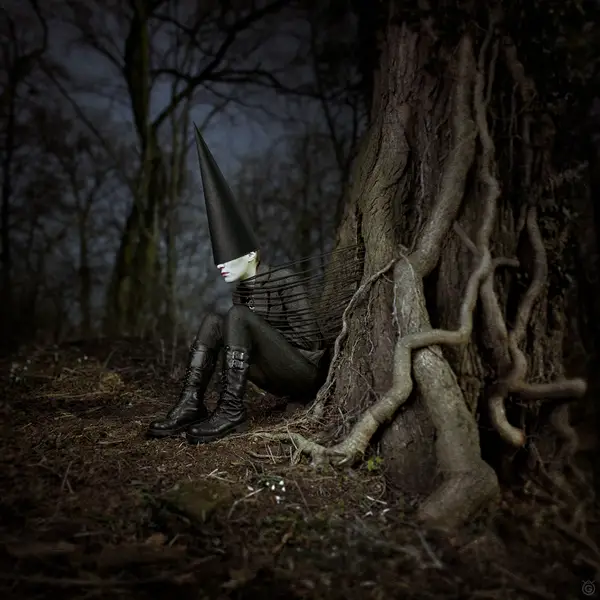 4. Photo by ShmilebliK "Take a Ride"
ShmilebliK: "This pic is one of my favourite ones from the "Rough world" series. Its idea is quite simple: a thema, a grey wall and some accessories.Then I add set and other accessories with a "chalk" to create "my" world.
My good father was the wind man with the big blower for this one.
Wanna come with me on an hit and ride trip to Roma?
Traveling is the easiest thing when you choose not to have any luggages. Feel free, do your insane urges!"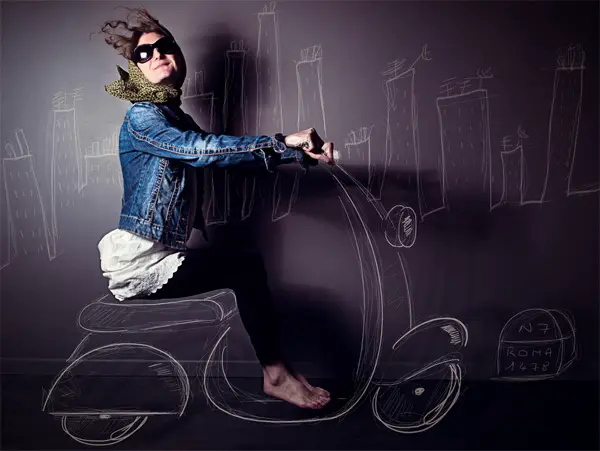 5. Photo by Dan Cuellar and Isabel Heidinger "Awayting the Storm"
Dan Cuellar: "Our current favorite image that Isabel and I recently created is this one We love this image because of the concept of a mother protecting her young daughter from the oncoming storm.
It's a beautiful message that can mean a lot of different things to people. We also just kind of lucked that the storm clouds just started to roll in right on cue exactly how we wanted them when we were planning the image lol."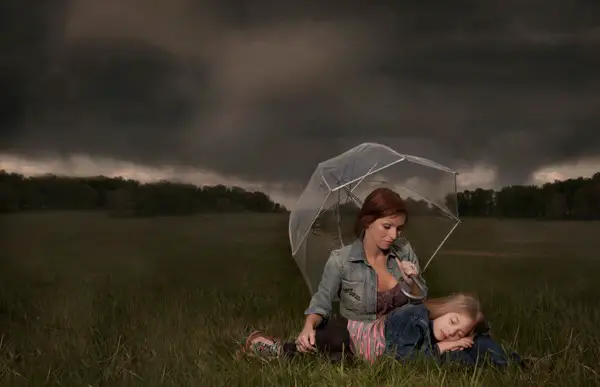 6. Photo by John Mee "The Rag Tree"
John Mee: "I never thought of any of my own photos as favorites.
However I do like "The Rag Tree". It overlooks Killary harbour outside Leenane in Connemara, County Galway, Ireland. This is an area of outstanding beauty, whatever the weather.
The tradition of rag trees or fairy trees has continued for centuries in Ireland. Usually the rags are placed there by people who believe that if a piece of clothing from someone who is ill, or has a problem of any kind, is hung from the tree then the problem or illness will disappear as the rag rots away. I was happy to be able to capture this tradition in a photograph.
I liked how the tree was shaped by the wind blowing in from the Atlantic ocean. I think I have captured the colours of the Irish countryside well.
Since taking this photo, I have found out that similar traditions exist in many countries throughout the world."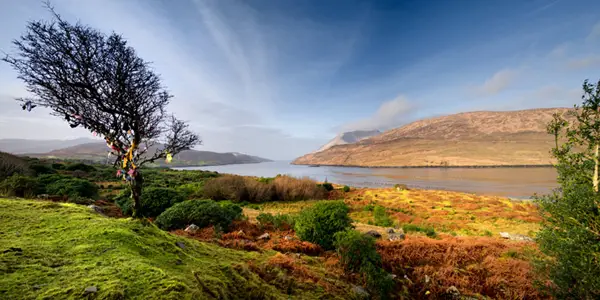 Daniel Padavona: "What I like most about his composition is its simplicity of both color and shape. These did not become apparent to me until I attempted this photo from a high vantage point. Although the contrast of the bright red bricks with the soft blue pool immediately caught my eye, I wasn't sure what to do with the composition until I saw it from a few floors up.
The way the pool winds toward the stairs area makes for a picture perfect composition and focal point.
I shot the image at f/8 to maximize image sharpness, and utilized a tripod to help me with the slightly longer shutter speed required. Other than that, there was little for me to do as the subject was striking on its own."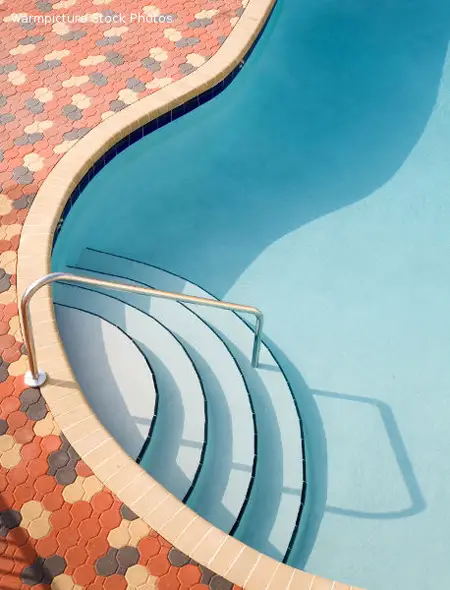 Russ Robinson: "This image is my current favorite for a number of reasons. First of all, I think it successfully captures the vibrant and infectious personality of the band (Mighty Mongo), which is important because they'll be using this image to promote themselves to hundreds of thousands of fans around the country this summer on the Vans Warped Tour. Second of all, I had the pleasure of shooting it at Kelby Studios in Oldsmar, FL (home of world-renowned Photoshop instructors Scott Kelby, Matt Kloskowski, and Corey Barker). It's always a real treat to shoot at Kelby because the facilities are just awesome, and you never know who you might run into! 🙂 But the biggest reason I like this shot is the satisfaction I get from knowing everything that went into its creation.  We spent many, many hours preparing for this photo shoot, and when it was all said and done, I ended up setting a new personal record in terms of retouching time. However, as always, it was definitely a labor of love for me.  Nothing gives me a greater feeling than delivering eye-catching images to help my clients succeed in today's ultra-competitive music industry, and this shot embodies everything I strive to deliver each and every time I step behind the camera."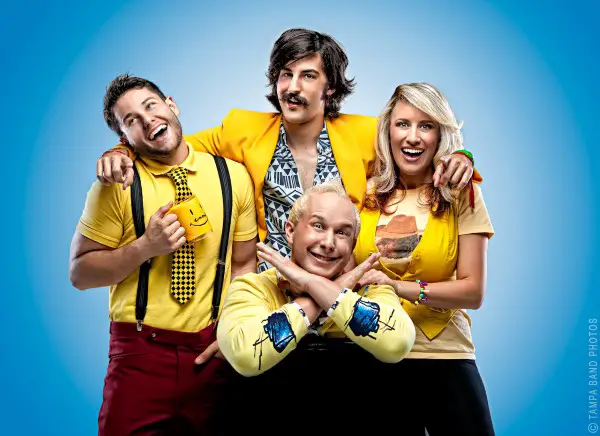 9. Photo by Karl Williams "Tracks"
Karl Williams: "Being best known as a landscape photographer, it might be thought strange that my favourite image is this one. I had been doing some landscape work at Loch Ard in the Scottish Trossachs and, having packed up my gear, was walking back to the car when I spotted this guy trudging across the frozen surface of the loch and was immediately attracted by the long line of tracks behind him. Quickly taking the camera out of the rucksack, changing the lens to a telephoto and changing all the settings from my standard landscape ones – all with frozen fingers – I fired off a couple of shots. Just in time – hearing the click of the camera, he decided enough was enough and flew off! So why is it my favourite shot? Apart from the fact that it was a (rarely for me) successful "grab shot", it was one of the few times I've moved away from my comfort zone (landscapes) and have come up with a half decent result. Oh yes – the other reason is that it has subsequently proved to be one of my best national and international sellers – as a Christmas card!"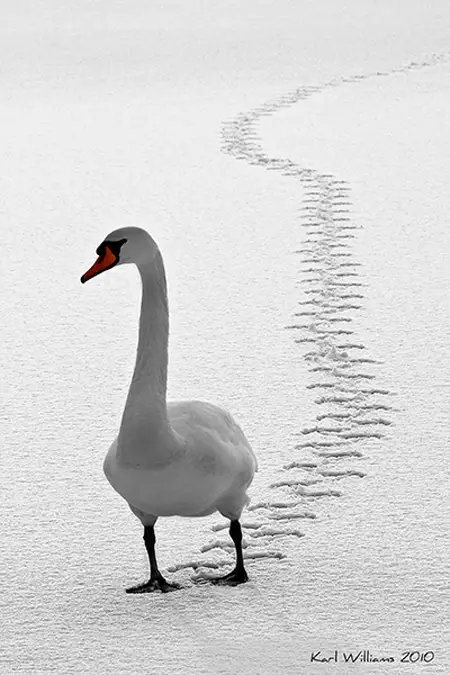 Geoff Powell: "This recent photo of a mother sandhill crane with her chick is certainly one of my favorites. The human like affection gets me every time."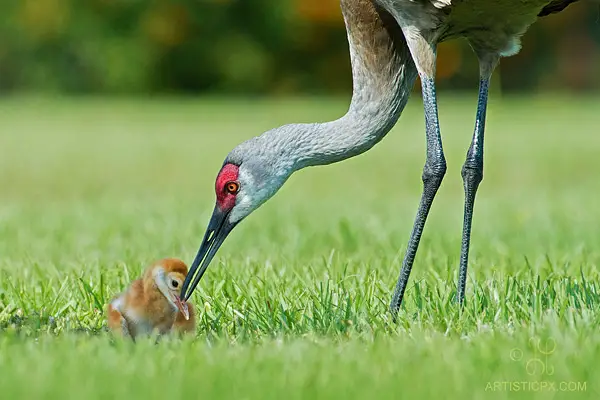 Ann Davlin, Photodoto.com: "This portrait of a smoking man is a prominent example of classic black and white photography. Don't you think it's awesome?"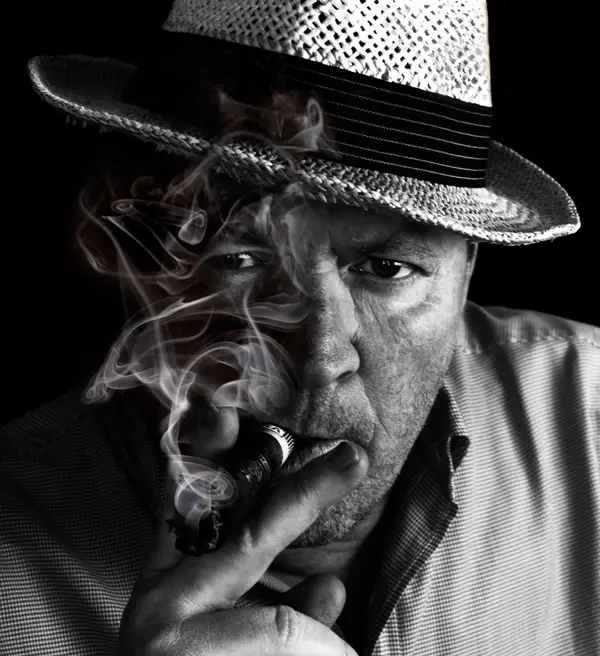 Luc Kordas: "It's impossible to pick my one favorite or best photograph. I love so many of them.
And I'm not gonna say, like others do, that "my fav pic is the next one" either. Instead, I want to show you the first picture of mine that I was and still am proud of. It was taken in February of 2007 in Paris. The model is my friend Darra. I like this picture because it depicts her character well and shows how beautiful she is in a very classic film noir way. I like her look, the overall contrast, the well pronounced clouds and parisian buildings in the background. I guess this image could mark the beginning of my portraiture photography and it also brings back good memories."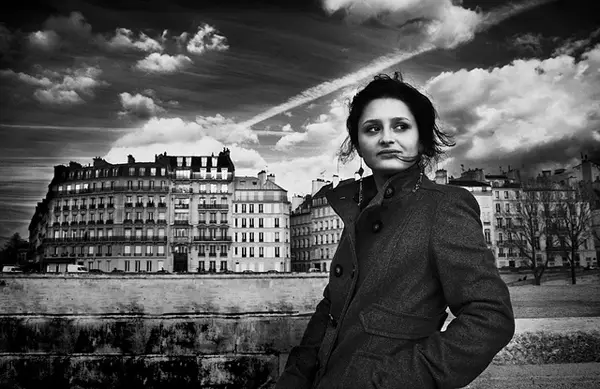 Kyle Thompson: "I like the photo because it uses some of my favorite elements. For one, it's within an abandoned house, and exploring abandoned houses is what got me into photography. When I started out, I would only take photos in abandoned houses, and I always like being able to link them into my current work. I also included moving cloth in the photo, which is something I love doing. I decided to experiment, and try something I hadn't done before, and it turned out exactly as I hoped it would. I think the photos of mine that I like the most are the ones where I decide to try something crazy, and it miraculously works out how I'd imagined."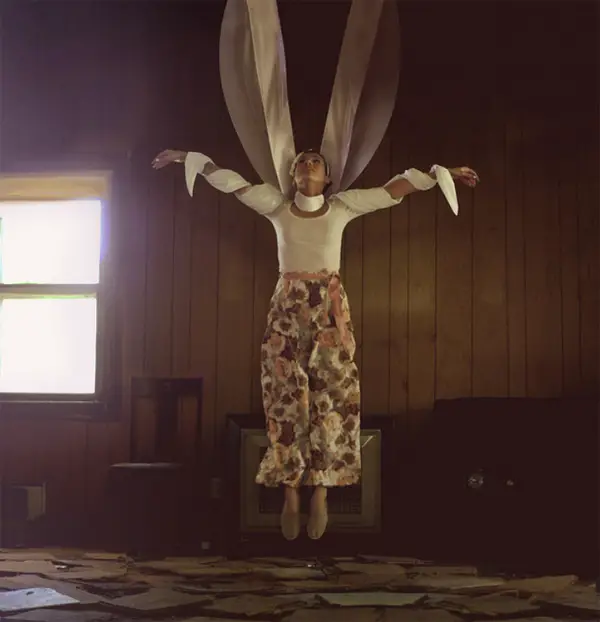 Roy Zipstein: "This photo is my favorite because it integrates the 3 things I enjoy the most in my photography: Travel to places that are very different than my home environment, interacting with the local people I meet, and the emotion and beauty of B&W photography."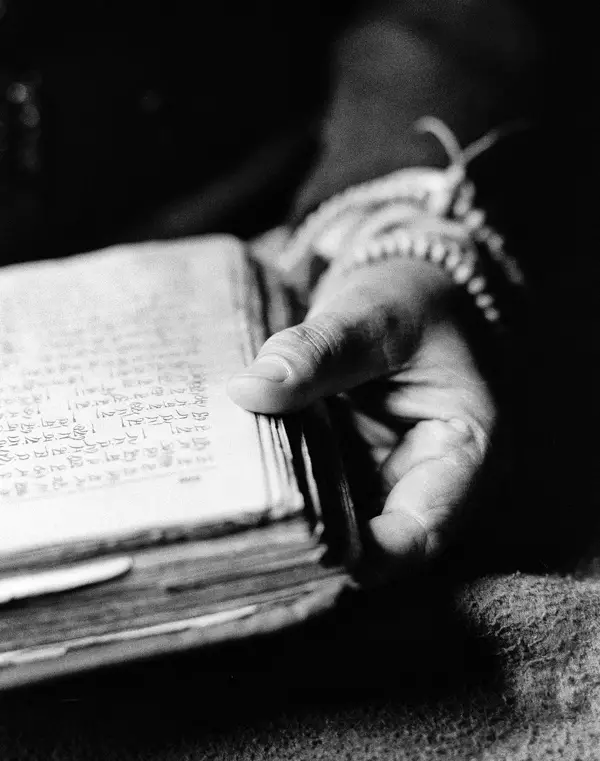 15. Photo by Benjamin von Wong "Das Hydra"
Benjamin von Wong: "This is one of the shots that didn't have any Photoshop in it… and I think that's one of the things that I really enjoy about it. Too often people look at shots and say: Psh, Photoshop… so I really enjoy going about to figure out how I can create an image intense enough, weird enough… without going through Photoshop.
This particular image was taken in the middle of the night in an abandoned building 45 minutes from Paris had to deal with a lot of logistic issues to make it possible."
To see how it was done, check out the BTS video here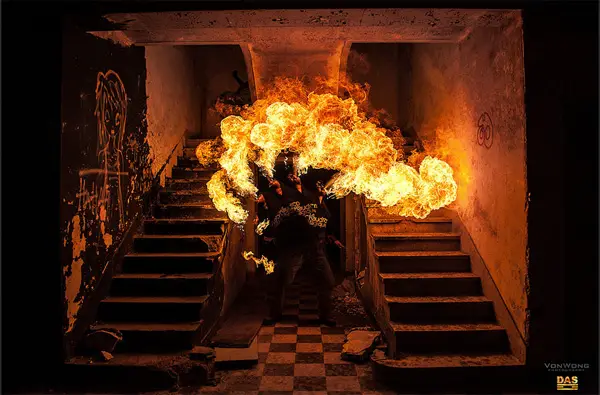 Ann Davlin, PhotoDoto.com: "This macro photo is special for being so perfectly focused. By the way, do you know that it was taken not so long ago – on June 7th 2012?"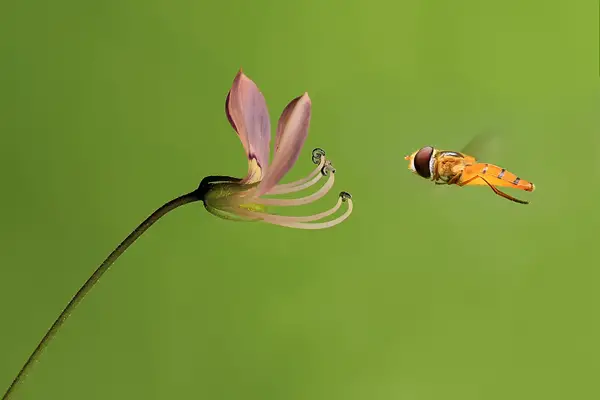 17. Photo by Danny Baez De Jesus "Couple"
Danny Baez De Jesus: "This is one of my favorite couples photos I have taken.
I've taken photos of a few couples, but this one stands out to me the most. One of the reasons is the smiles and the connection you get while taking great captures like this one. You get these shots of a couple and if the connection is right it's simple to get great photos of them. I had a great time working with Stephanie Carrera and Marlon Mora."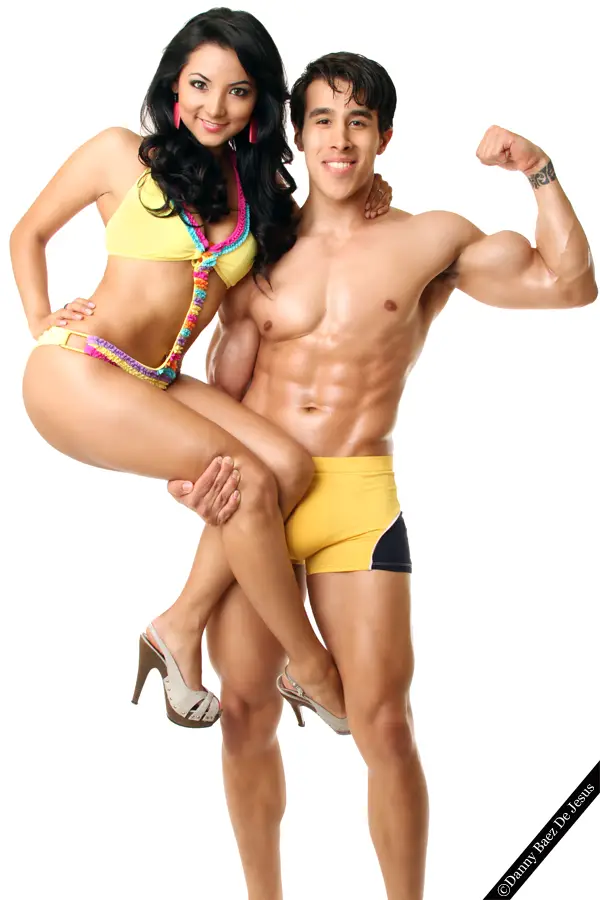 18. Photo by Michael Adamek "Fiss"
Michael Adamek: "1.It is certainly not the best photo, but I like it a lot because it's one of my first pictures. It was taken in Austria, in a small village called Fiss.
There were -20 °C outdoor and I stood in the t-shirt on the balcony, it was so cold."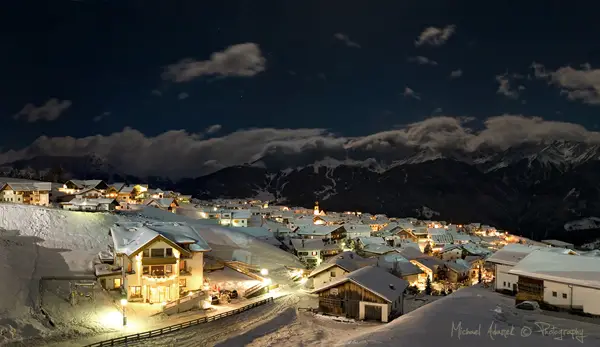 19. Photo by Marco Ryan "Captive hand"
Marco Ryan: "It was shot at Nizzamuddin Dargah, Shrine, Old Delhi in Oct 2010.
It is a simple image in terms of technique – deliberately composed with a very narrow depth of field to draw the eye, and deliberately positioned within the frame to reinforce the negative space and amplify the desperation of the captive hand. Sometime the simplest composition can create the most compelling image and the very simple color palette adds to the images composition.To me this image is one of my favorites – simple, compelling and one that always draws a reaction in anyone I show it to."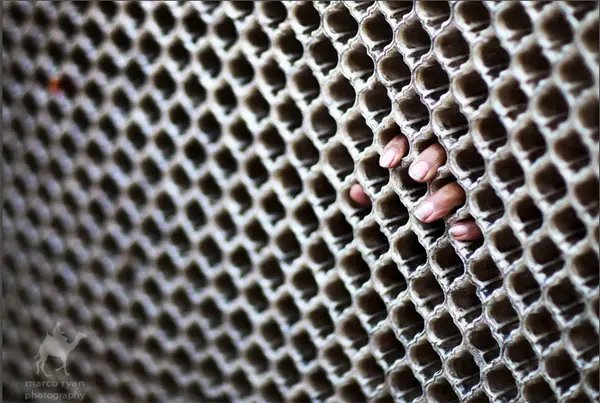 20. Photo by Markus Reugels "Explosion"
Markus Reugels: "I chose this picture because I'm really happy with this unique shape. I have over 30.000 good keepers on my PC, but such shapes I have only in 3-4 different pictures. When all parameters and the right viscosity of the liquid are perfect, the collapsing shape ends in long tentacles. I take care of the color combinations and I think this is a reason why the picture works so well. The red main subject is placed on the multicolored background where most of the colors are going into the blue levels. It creates a contrast to the shape and helps the whole picture look so impressive."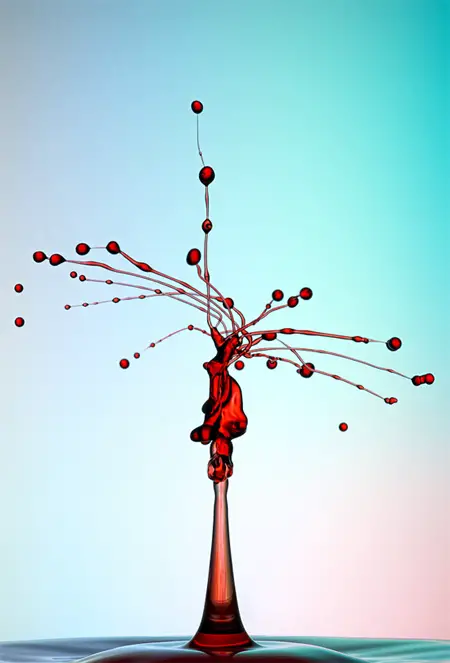 21. Photo by Mohan Duwal "Dew Drops"
Mohan Duwal: "Being a nature lover, flora and fauna is my perfect subject. The beauty of nature is the source of inspiration for artists. Words cannot truly express the beauty of Nature. Since I am not a poet, I hope my photo did compensate for the poetry part."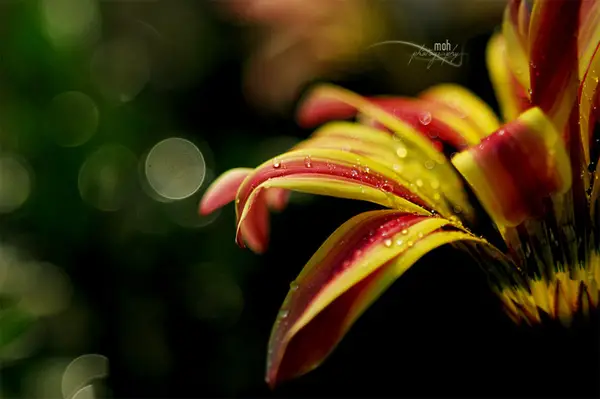 22. Photo by Manuel Cafini "Fastest Lap"
Manuel Cafini: "Among my several photos I've chosen just this one, not only because it has had a great response from the public, but also and especially because it has thrilled me in thinking of it and during the works for it.
First of all I wanted to focus on the oxymoron between the slowness and the speed of a snail, or else on a fast snail. As you can see the subject is a snail indeed, but here it seems just like a rocket blasted at full speed, eating up miles in a few seconds, miles of the world that it could never touch so easily. What mostly fascinates and strikes is this unusual view, something that attracts because it is not possible in reality. With regard to the composition I can say that I used the long exposure, but it's the diagonal formed by the snail that creates this effect of dynamism that emphasizes the speed itself, as well as quickness and speed of movement.
With a little bit of irony I can say that I am very fond of this snail to which I "souped up the engine."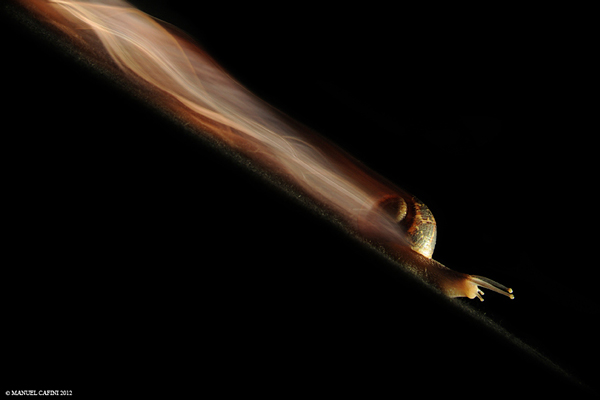 23. Photo by Natasha Patel "New Yorker"
Natasha Patel: "This is one of my favorite photos because I love the vintage look I created during conversion, giving it the architecture an art deco feel as well as the font on the building. The motion blur on the taxi in the foreground helps pull the picture together and works really well, providing a great bit of out of focus foreground interest."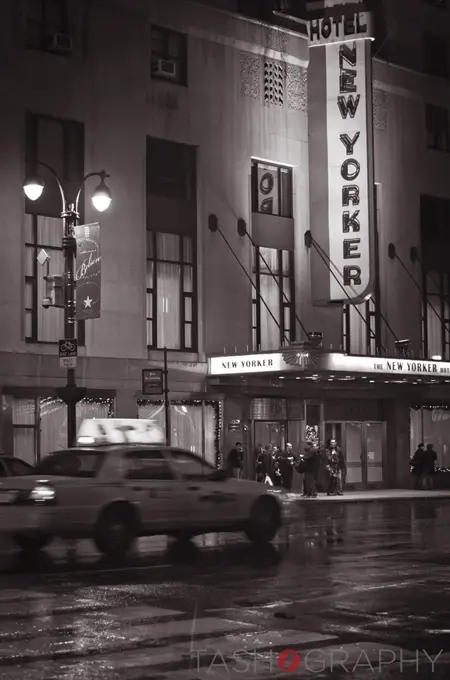 24. Photo by Peyman Az "The Cat"
Peyman Az: "This black and white photo was taken on August 16, 2011 using a Nikon D90. It was created using fractalius efect in Photoshop."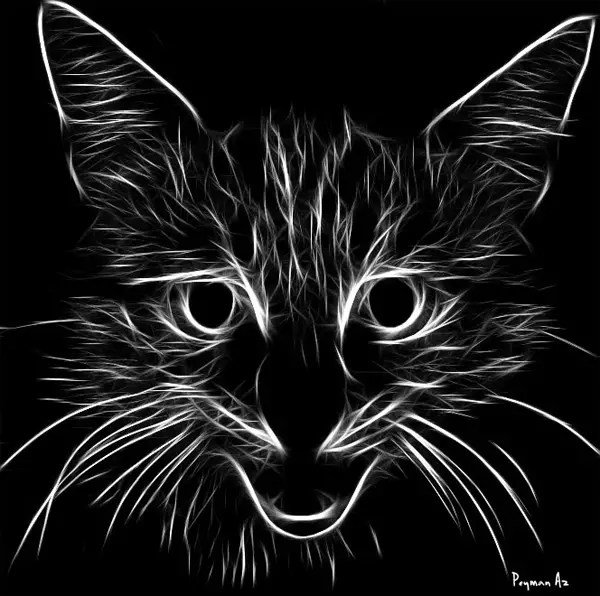 25. Photo by Philipp Hilpert "Steckborn Sunrise"
Ann Davlin, PhotoDoto.com: "The photo was taken in a little city on the lake Constance. To photograph this evening landscape Philipp had to stand on a pier with the camera held into the air to get a higher point of view. The photographer doesn't often use Photoshop and this photo was processed only in lightroom."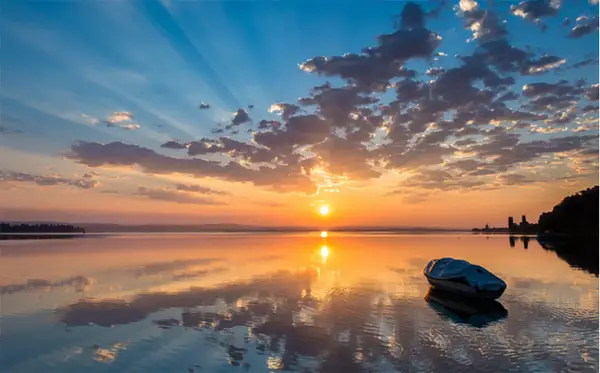 P.S.: You probably may be interested in where our attractive coming soon page has got. Frankly speaking, it wasn't easy to part with it, so we decided to save the page online and to enjoy it from time to time. You're welcome to enjoy the Photodot's coming soon page with us 🙂 Come on!