If you plan on starting a business, website, or video channel, you need to get royalty-free images and videos for your online content. So, you have to look for sites that sell stock images and videos. Adobe Stock is one such site where you can get high-quality stock content.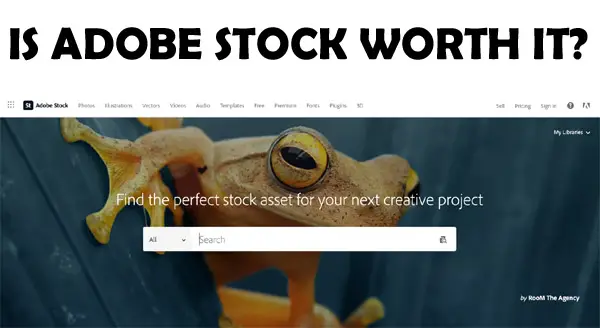 Now, the question is, is it really worth buying stock images and videos from Adobe Stock in particular? You will find the answers to these questions in this full guide to Adobe Stock.
One thing that attracts many businesses to Adobe Stock is that they not only sell images but also other types of stock content like videos, illustrations, etc. They are also a famous brand when it comes to image editing solutions.
Types of stock media in addition to photos
Apart from the regular stock images, you can also get many other stock assets. Other royalty-free assets provided by Adobe Stock include the stock video footage, stock audio, vector art, illustrations, 3d, paintings, cartoons, royalty-free templates, plugins, etc.
 
When it comes to templates, they offer templates for Photoshop, Illustrator, InDesign, etc. If you see the stock video section, you can get 4k and HD versions of the video. Thus, you will get almost all types of stock content under one roof.

Editable elements in illustrations and other templates

They offer many types of vectors, illustrations, 3d models, and other templates. Most of these files come with editable elements. You can customize the design according to your requirements. If it is a cartoon or a painting, you will not get the file that comes with the editable element options.

Is Adobe Stock best for certain types of photos or subjects?

If you browse through the database of Adobe Stock, you will be able to see lots of images of various subjects in various poses. They cover all types of photos and different varieties of subjects. Anyone looking for stock images with a royalty-free license can easily find their subject images in this big database. So, in my opinion, it is good for all types of subjects and photos.
 

How is the search function?
 
One thing which I liked very much about Adobe Stock is its search feature. It looks like they have put good effort into building an intelligent search option on their website. I have tried many stock photography websites, and believe me, it is a nightmare to search and find the right kind of images in many stock photo sites.
 


They have got a great collection of images and videos. So, it is easy to get any kind of image from their database. They have added AI (Artificial Intelligence) to their search function. I really love their search feature. It makes life so easy for me. This feature helps me save a good amount of time. The results are really accurate. Another interesting feature I like about the search here is that it is possible to find images or stock content that are not used by others. It helps me provide fresh and unique images to my readers.
 
Another search method that I use is using the category option. You can click on any popular category and easily find the appropriate images. There are many categories listed here.
  

Image selection/ number of photos on a subject


They have got images of almost everything on this planet. It is one thing that I liked very much about Adobe Stock. Once you buy an Adobe Stock subscription, you don't have to look for other stock photography websites. You will get all types of images from Adobe Stock. It is possible with their massive collection of pictures. Earlier, when I used free stock photography sites, I had to browse many sites to get an image.
 
They have also got many images for the same subject. When I search for pictures, I will look for a particular subject pose from a specific angle. It is pretty easy to find such images in Adobe Stock. It has helped me to accelerate my content creation process.
Integration with Creative Suite


If you are using the Creative Cloud app from Adobe, you can download images directly from the app. You don't have to go to the site and search for images. If you use the CC version of Adobe software like Photoshop or Lightroom, you can quickly download the stock content and start your editing process.
 
I used to download from the website during my initial days. Later, I started using the CC app since I use Adobe Lightroom and Adobe Photoshop for my work. It allows me to try each of the images in my design quickly. Thus, I can go ahead and purchase the one that fits my design the best. You will find this feature extremely useful if your workflow involves these software programs.
Click here to sign up for the Adobe Stock program or view current trial/discount offers
You can watch this YouTube video to learn how to use Adobe Stock images with Photoshop.
What is Adobe Stock lacking?


In my opinion, they could have built a separate app for Android and iPhone users. Many popular stock photography sites have got apps. It is a really good feature to have.
 
When I travel, I prefer using my phone. So, it would be great if there was an app where I could easily browse images and bookmark images for the future.
 
When it comes to the audio section, the search results show many audio files with similar content. So, it is really a time-consuming process to play each of these files and select the best one. It will be good if they can bring some technique to keep only the unique ones. It will help to improve our productivity.
 

Are images too "stock-looking"?

 
When I look for stock images, I am interested only in real-life like images. In my opinion, only real-life images bring more value to the content I publish on the web. There are many stock photography websites out there, both paid and free. Many of these websites have more than 70 percent of stock-looking images. When the reader goes through my article, and if I include these stock-looking shots, I will lose my connection with my reader. I always want to deliver high-quality content to my readers. It is the main reason why I prefer original-looking shots.
 
Adobe stock has a mix of both stock-looking and natural images. But from my experience, most of the pictures here are natural-looking ones. Maybe around 20 to 30 percent of images in Adobe Stock images fall into the stock-looking shots.
 

Is the photo collection unique?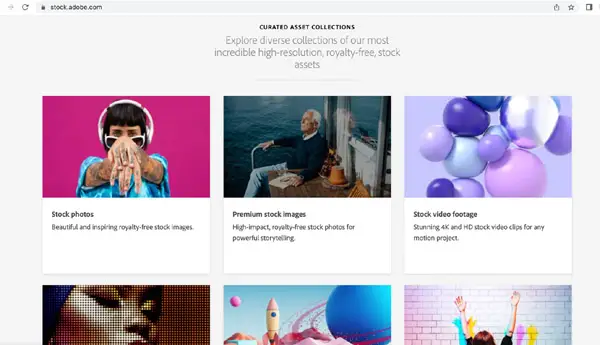 Adobe stock offers two types of images to the customers. They are the standard and the premium ones. From my experience, the premium images are more unique when compared to the standard ones. If you are a person looking for unique pictures, the premium section is for you.
 
How is the licensing?

 
There are three types of licenses offered by Adobe Stock. They are Standard, Enhanced, and Extended License. In standard and enhanced licenses, you cannot use the stock content on products that are for resale. In addition, you cannot sell the stock content as the primary asset in these two licenses. You can do both these things if you buy the extended license.
 
I use the standard license. In my opinion, it will serve as the best option for most users. However, if you plan to do an unlimited reproduction of the content, you need to go for the enhanced license. All these three licenses come with unlimited views on the web, the right to modify the stock content, use the content for commercial purposes like advertising, social media content, and email marketing, and you are also allowed to transfer the license.
 
In my opinion, all these 3 licenses from Adobe Stock ensure that their content can be used in almost all sectors. However, if you want to buy an extended license for any of the assets, you will have to pay an extra amount of around $80 or more.
 

How is the customer service?

 
Whenever you go for any stock photography sites, you must not only look at the price but also check the customer service provided by them. Believe me, it really matters.
 
Adobe Stock provides three types of support. You can get in touch with them through phone, chat, or forums for any issue. Most of the solutions will be available in the forum itself. If you want a quick resolution, the phone and chat are the two good options. I usually go for chat support to resolve all my queries and issues. They are good at resolving any issues at a fast rate.
 

How easy is it to set up an account in Adobe Stock?

 
I really hate filling out long forms to set up an account. They have provided three options to access Adobe Stock. You can sign up with your email address. Otherwise, you can sign in using Facebook or your Google account. If you have an Adobe ID, you can use that also to create an account here.
 
Once you complete this step, you will be asked to select an appropriate plan. Now, you need to enter the payment info and billing address details. After completing this step, you are done with setting up the account. So, the account creation process is quite easy in Adobe Stock.
 

How is the pricing?
 
When it comes to pricing, there are two options in Adobe Stock. One is the Credit pack option, and the other one is the subscription model. You can choose any of these according to your requirements. I started with a credit pack initially. Later, I moved to the subscription model since my stock content requirement increased.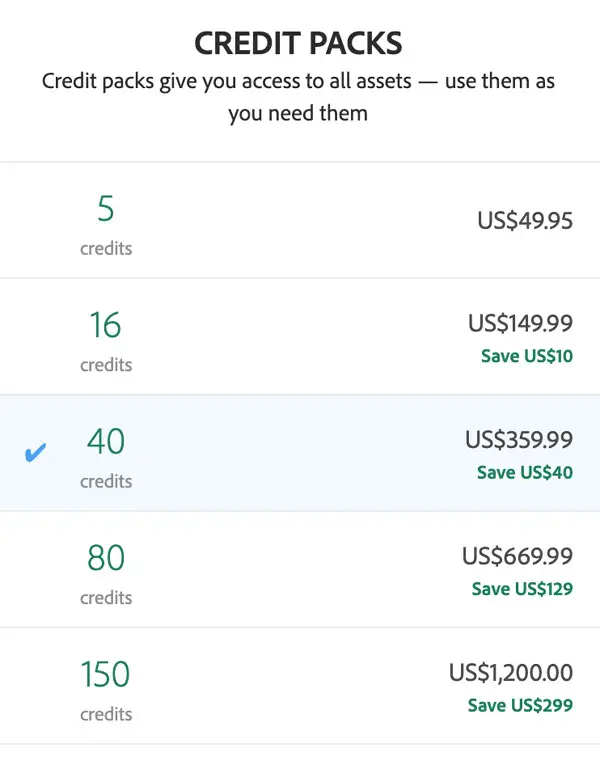 There are five credit options, starting from 5 credits, which costs around $50. The biggest credit pack of 150 credits costs around $1,200. I purchased the 40 credits pack initially. It costs around $360. I required only a few standard images and some standard templates initially. So, this package proved to be a cost-effective one for me.
 
You can purchase different types of stocks using the credits. The number of credits required to purchase the stock content also varies. For example, you will need only one credit to purchase a standard high-resolution image. But you will need 8 credits to buy a 1080p video. If it is a 4k video, it will cost you 20 credits. In my opinion, if you are looking only for a few stock images and videos, the credit option will work good for you.

 
I later moved to one of the subscription models since three was an increase in the requirement for images. I need new images on a monthly basis for my website. They provide an annual subscription model as well as month to month subscription. Each of these models comes with three types of pricing. In my opinion, the yearly subscription is the best option compared to the credit option. It is cost-effective in the long run.
 
The number of assets you can purchase also varies for each model. The basic subscription plan comes with 10 assets per month. You can get more assets per month in the other two plans. From my experience, an annual plan is a cost-effective option compared to the month-to-month plan, provided you have the stock image and video requirement every month.

 
They also offer various plans for teams and enterprises. If you belong to any of these categories, you can have a look at these plans. The subscription packages for the team are the same as the individual packages. There will be additional provisions so different team members can access the database.
 
I strongly recommend you make a list of your monthly stock requirements and then select your plan accordingly.
 
Click here to sign up for the Adobe Stock program or view current trial/discount offers
Is the pricing fair?

 
You can get a standard image for a price as low as $0.26 per asset. This costing is available for the $199.99 per month plan that offers 750 standard assets. If you take the service of a photographer or a videographer to create all these pictures and videos, it is going to cost you more.
 
If you go for the lowest plan, which costs around $30 per month, a standard photo will cost you $3. In this plan, you can only get 10 standard assets per month. The next plan offers 25 standard assets for around $50. So, you will get a standard asset for $2.
 
In my opinion, the $30 and $50 plans are good for small businesses. However, the $200 plan seems to be very cost-effective for large businesses where the stock content requirement is higher. I am now using the $200 plan since I have requirements for both photos as well video content. One thing that I felt slightly high is the credit cost of 4k video. It costs 20 credits.
 

Does Adobe Stock provide any special offers to customers?

 
Yes, Adobe Stock does provide a special 30-day free trial option. You are entitled to 10 free standard assets during this one-month trial period. In my opinion, if you are reluctant to invest upfront in Adobe Stock, the 30-day free trial option will be the best choice. If you are unsatisfied with their resources, you can cancel them at any time. There are no risks here.
  
 
What are the pros and cons of Adobe Stock?

Like any stock photo and video site, Adobe Stock has also got its pros and cons. I will list it below. It will help you to decide whether this platform will be helpful for you or not.
 
Pros 
The intelligent search feature in Adobe Stock makes it easy to find images and videos quickly. It helps to save some time.
 
They support both subscription-based plans as well as credit-based plans. So, all types of users can use their service.
 
They offer plans for individuals, teams, and enterprises.
 
They offer different types of stock content. It includes standard images, premium images, 1080p video, 4k video, illustrations, templates, etc. You will get all types of stock content under one roof.
 
One thing that attracted me to Adobe Stock is their massive collection of around 300 million images.
 
The integration with the Creative Cloud app makes it easy to select images from other Adobe apps. You will find the Creative Cloud app option very useful if you use other Adobe CC applications.
 
The 30-day trial is a really good option. It will help you to make a decision.
 
Cons
 
Finding the right audio track takes some time since they have many sounds coming under the same category.
 
The premium images are costly compared to the standard ones.
 
The credit cost for the 4k video is slightly on the higher side.
How to get Adobe Stock for free?

 
You can get the Adobe Stock for a limited time of 30 days. You can go to their website. Click on the pricing section. Here, you will be able to see the different subscription plans. You can see the "Start free trial" option for the first two plans. Click on any of these options to get free Adobe stock for a month.
Click here to sign up for the Adobe Stock program or view current trial/discount offers
Consider reading this article on how to sell images on Adobe Stock.
DISCLAIMER: This article may contain affiliate links.