Since DSLRs are used today for both photography and videography, the lines are becoming  more and more blurred.  Filmmakers may not be the easiest to shop for, especially if you are not a techie and cant tell 1080i from 1080p.  Here we try to make your choice easier by giving you a wide range of gift ideas for your favorite filmmaker.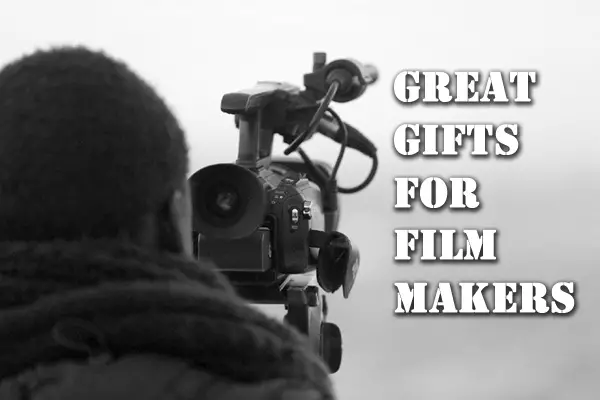 The list is constantly updated as we scour the internet and add more items (you might want to bookmark it).  The latest version includes new technologies and products which are being released.
In this collection you will find everything from 360 degree video cameras to drones, books to novelty items…
Lastly, we would like to emphasize that this list is meant to help you purchase gifts for your dear filmmakers, not yourself 😉
Gift shopping tip:  On some sites like Amazon you can save products in your cart for later, be able to see inventory and price updates and get notifications in your email.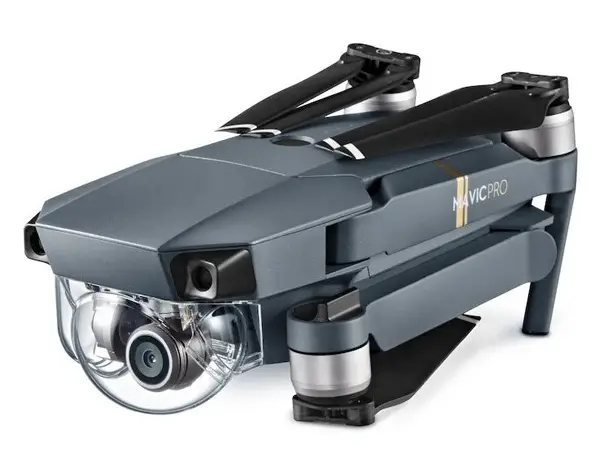 This is the future of indie filmmaking, DJI has really taken drones to a new level.  A several mile range, automatic object avoidance, ground sensors, stabilized camera and ability to see what the camera will record live on your phone or tablet makes this the perfect filming platform, whether you're shooting a waterfall from 10 feet off the edge, a car commercial on windy roads in the Andes or a real estate flythrough of rooms in a mansion.  Did we mention it folds to fit a small hiking backpack on top of all your day gear?  Now with a zoom lens and longer flight time!  Or if you prefer a built in Hasselblad 20MP camera with a larger 1″ sensor, click here.
2. Nikon D850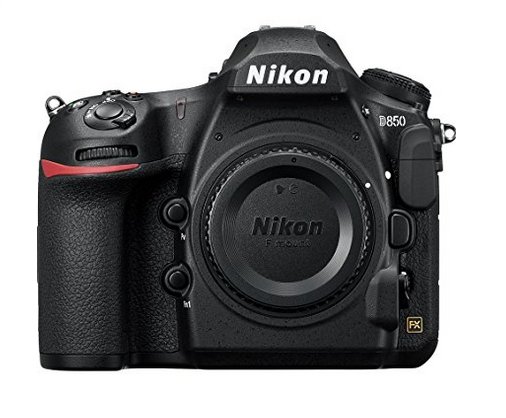 The long awaited Nikon D850 boasts a resolution reminiscent of medium format cameras but it goes much farther, including a full frame sensor, 102400 iso, 4K/30p video, built-in 4K timelapse creation (or 8K-ready timelapse without in-camera movie building), 1080/120p slow-motion video, and a big movable lcd screen for tripod shooting. Another place that sells it is Amazon here.
3. GoPro Fusion — 360 Waterproof Digital VR Camera with Spherical 5.2K HD Video, 18MP Photos and Overcapture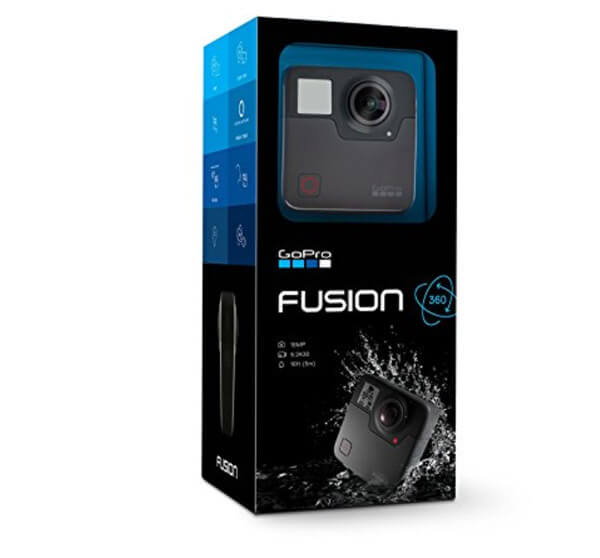 Not only does this camera do 360, let your viewers rotate films you shot as if they were there with you, and include all the other gopro camera features, it now allows Overcapture.  Imagine something like having a drone follow you, except the camera stays attached to you.  Intrigued?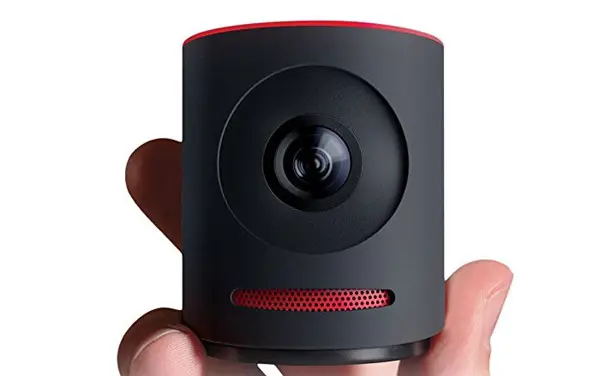 This clever little camera (2×2 inches)  can be placed anywhere at events and  allows you to edit on your phone or mobile device while you shoot, and stream live to Facebook, Youtube and others.
5.Canon XC15 4K Professional Camcorder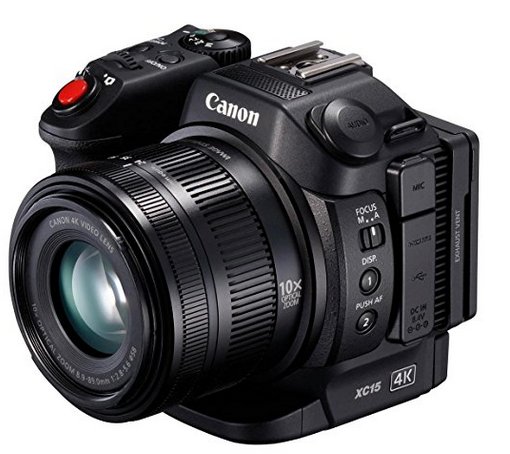 This pro camcorder boasts the DSLR like small format of its older and much more expensive cousins, in addition to features like 4k,a wideangle 10x lens, image stabilization and advanced auto focus.
6. Gopro Hero 7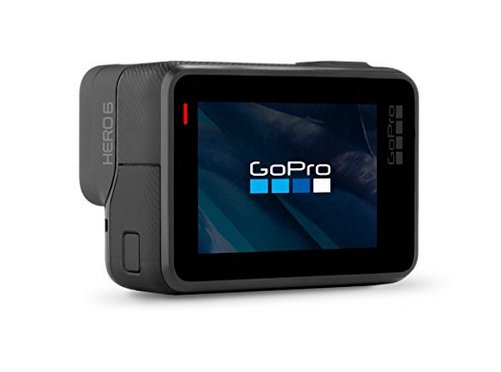 The popular waterproof action cam keeps getting better and better. With 4K60 and 1080p240 video, insanely smooth advanced stabilization without a gimbal, built in color screen for composing shots and playback, no need for an external enclosure, touchscreen, voice control and wifi for transferring footage, can you really go wrong?  You can even live stream to facebook live and save your streams to a card.   With all the new competition out there GoPro has really added to their camera features to stay on top.  We think they just might.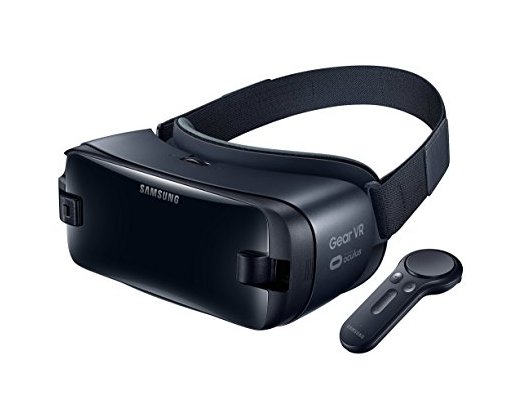 The Samsung Gear VR goggles allow you to watch your videos and 360 creations without distraction, not to mention downloadable content, images and games.  It comes with a remote for easier navigation.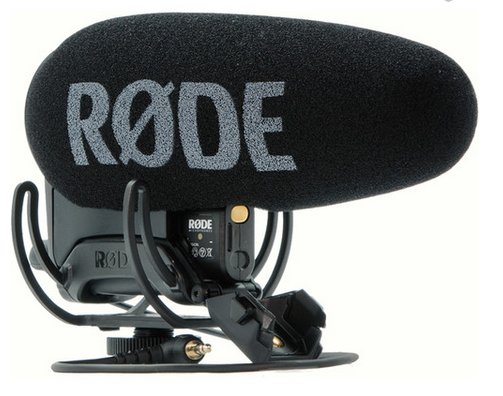 The Røde VideoMic can be mounted on SLRs or camcorders.  It turns on automatically with the camera, tells you how much charge you have left, charges via a usb cable.  Other features include high frequency boost, -10DB safety track, two high pass filters,  and multiple power options.
9) Zhiyun Crane 3-Axis Handheld Gimbal for DSLR & Mirrorless Cameras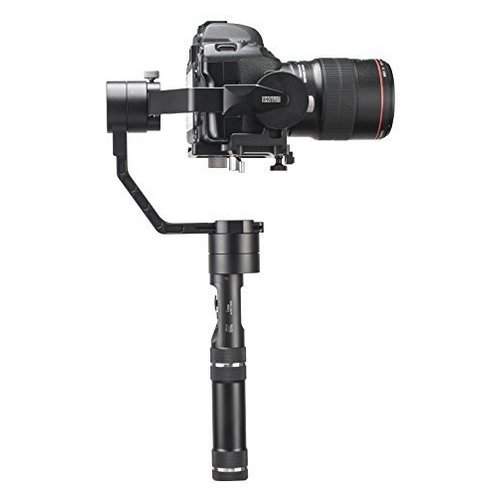 Now you can have stable footage even if you're using older non stabilized lenses, or with any lens and motion of the camera for that matter.  This gimbal has several modes including locked, pan-follow, pan/tilt follow, and inverted.  The 1/4″ screw allows attachment to tripods, monopods, and other rigs.  Luckily for us, gimbals are no longer just limited to drones.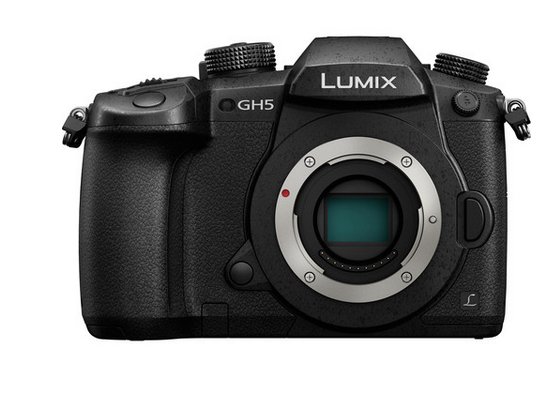 The Panasonic Lumix has gone through several iterations and is just getting better and better.  The Gh5 has internal 4:2:2 10-Bit 4K Video at 24/30p with no crop, 5 axis sensor stabilization, ISO 25600 and a touch screen for easy operation.
11) Filmmaker Mug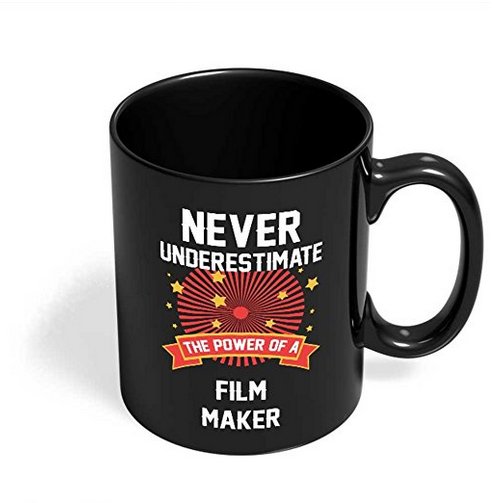 This cool mug will speaks for itself and will help your filmmaker stay  inspired and on track.
12) Ivation Rig System for DSLR/video camera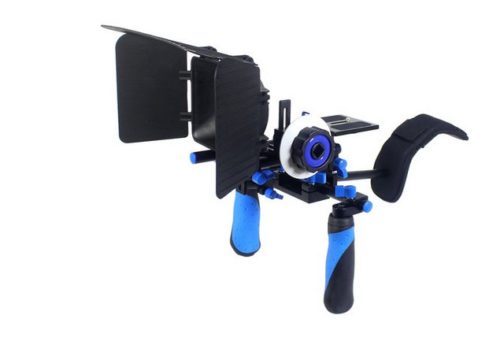 This rig has everything you need including industry standard rods, a follow focus, matte box, adjustable handgrips and a shoulder pad, all at a great price.  Its lightweight and compatible with many accessories.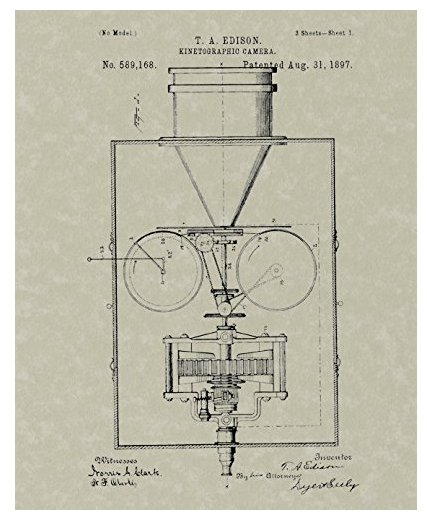 This poster printed on aged paper depicts Edison's movie camera patent art and can be framed or unframed.  Great decoration for any studio.
14) Glidecam XR Pro Stabilizer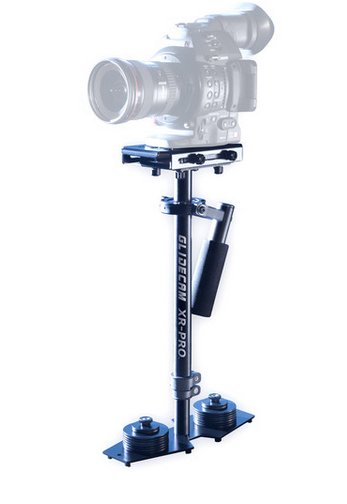 You cant go wrong with a Glidecam when you need to stabilize your DSLR or camcorder.  It has a 10 lb payload which will cover a wide range of cameras, and a plate with various size screws and accessory thread.
15) Martin Scorsese: A Retrospective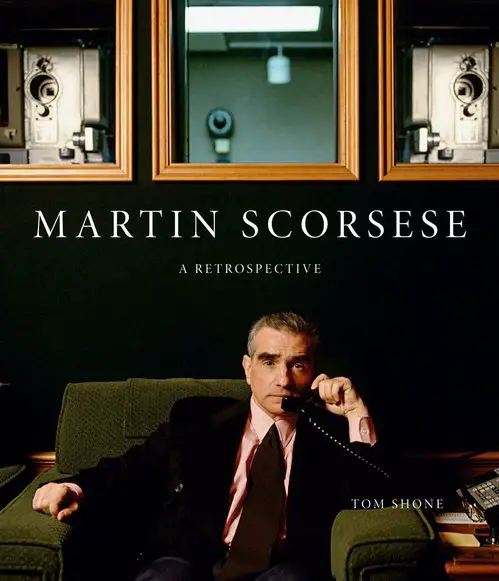 This book charts Scorcese's 50 year film career including his most famous films such as Taxi Driver and Goodfellas, packed with hundreds of behind the scenes photos and info.  Great for any movie fan.
This great starter kit for any video blogger includes a MiNiSTUDIO Personal US-32 USB audio interface, a large-diaphragm condenser microphone, a mic stand, a pair of studio monitors, a 10′ XLR cable, and an on-camera single light kit.  No need to search for pieces on your own.
17) Vlogging t-shirt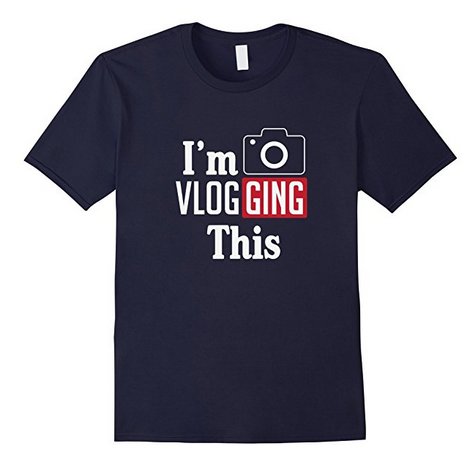 Your friend who's always vlogging everything deserves this shirt, you know the one.
18) Canon XA15 Professional Camcorder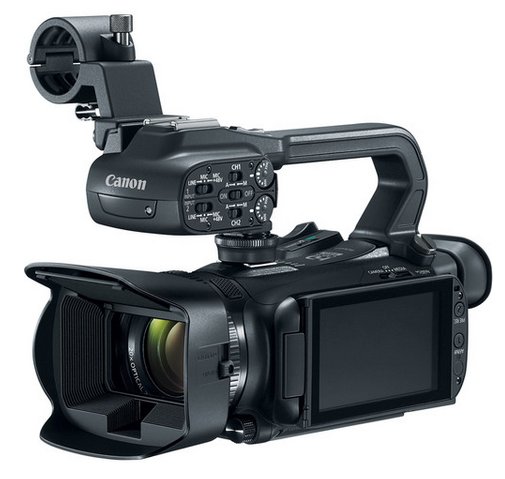 The  XA15 combines portability, good low light performance, a 20x HD Canon lens, dual SD/SDHC/SDXC media slots and and manual camera controls all at an affordable price.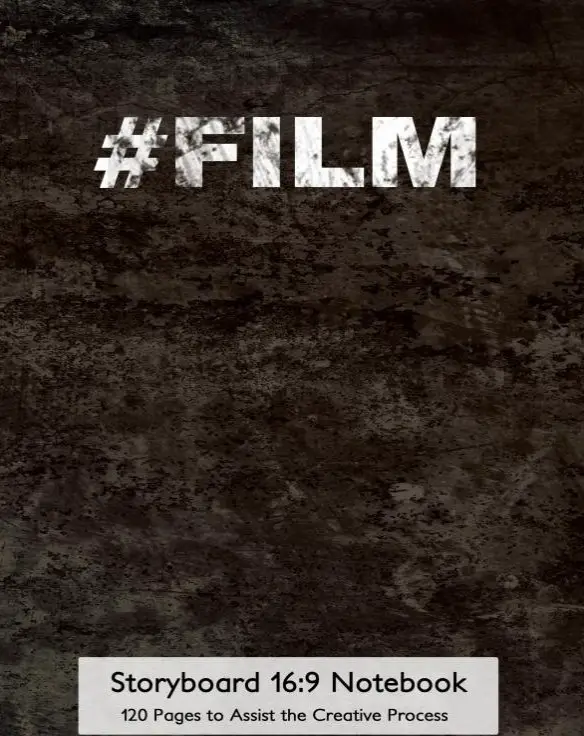 This storyboard notebook has 120 pages with 4 frames per page arranged vertically (also available with 1 & 2 frames per page) and is a great help for sketching out scenes and camera moves on the go.
20) Blackmagic Design URSA Mini Pro Digital Cinema Camera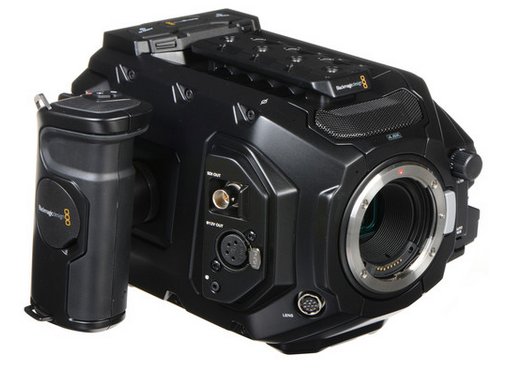 For the serious filmmaker who wants the best, including a large Super-35mm CMOS Sensor, 4608 x 2592 Video up to 60p, interchangeable lens mount, and CinemaDNG and ProRes 444 & 422 recording.
21) Peace Love Filmmaker Passport Holder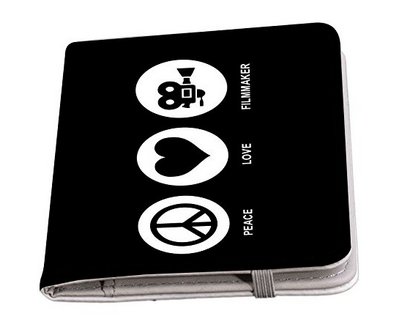 If your filmmaker travels a lot, this will be a nice gift idea for him/her.  Holds a passport and other travel documents.
22) Adobe Photoshop Elements & Premiere Elements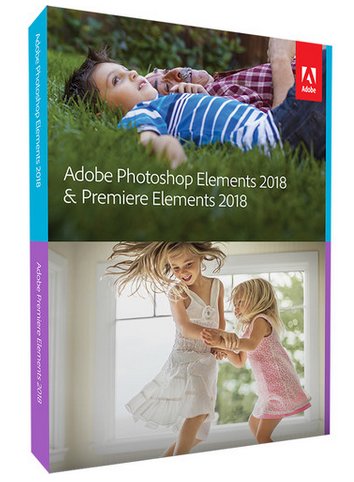 This combo gives the aspiring filmmaker the newest version of Premiere Elements for easy drag and drop video editing up to 4k resolution and Photoshop Elements which they can use for any still graphics they want to create for the edited piece (or for standalone art/photo editing).
23) DJI OSMO Handheld  4K Camera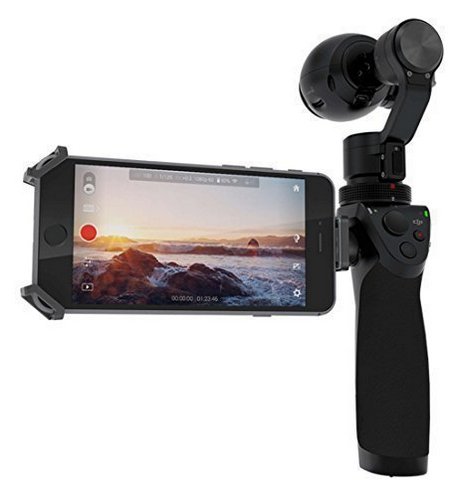 This little (and we mean little) beauty has a 3 axis gimbal built in, giving you fully stabilized 4k footage at 24p. You can even remotely operate the gimbal with an app and also take stills.
24) UltraPod II Tripod with Mini Ball Head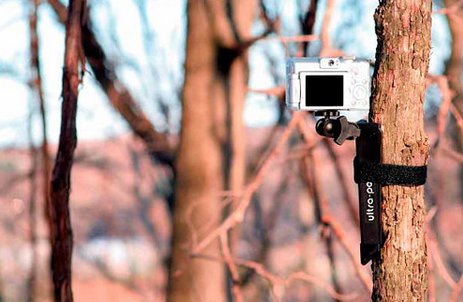 This clever little tripod can work like a regular tripod or with an included strap attach to a variety of objects in the field.
25) Astronomy Camera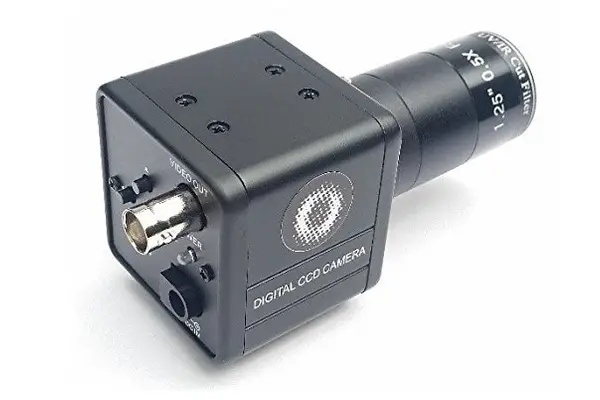 For the filmmaker who enjoys astronomy. This cool video camera lets you capture colorful nebulae and galaxies.
26) Video Tripod System & Dolly Kit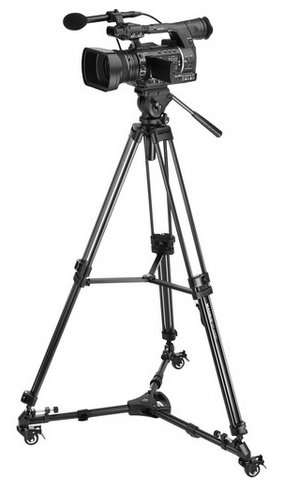 With this package you get both, a sturdy video tripod and a dolly for smooth tracking shots.  Not only that, you can adjust the camera height on your dolly.
27) 3800 Watt Softbox Video Lighting Kit Light Kit
This kit includes all you need for a filming setup, and it all folds neatly into the included carry case.
28) Video Camera Bag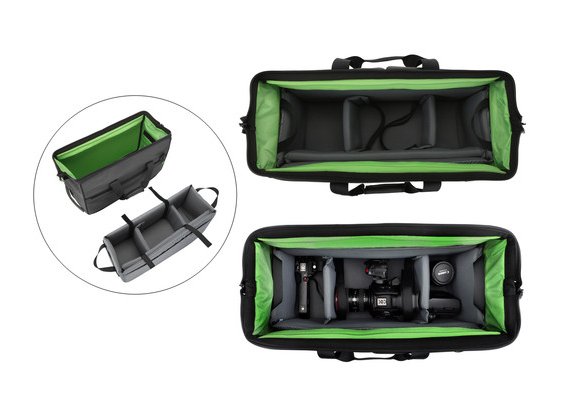 This nifty camera bag features a water resistant protective shell, a removable interior bucket, shoulder and trolley straps, and adjustable dividers to hold all your gear safely.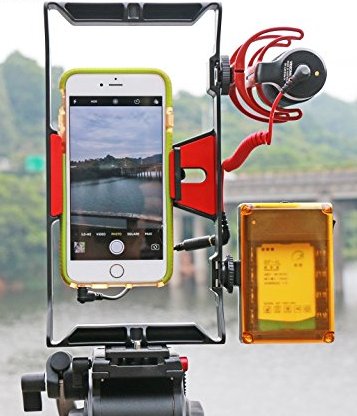 This clever rig for smartphones includes 2 standard shoe mounts for accessories as well as a smartphone mount.  You can use it in 2 hands for stability or it can also be mounted on tripods or dollies.  Horizontal or vertical.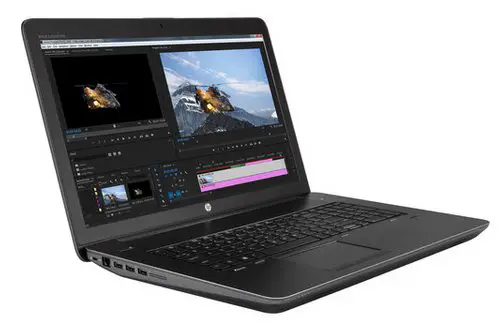 If you're a creative professional such as a video editor and need to work on the go, this laptop has more than enough power to get your work done.  It features an 8gb video card, 17.3″ 1920 x 1080 display, 16gb ram, quad core processor and solid state drive.
31)  (Coming Soon)
This is the first low cost high framerate camera.  You can achieve what used to only be able with $30,000 cameras.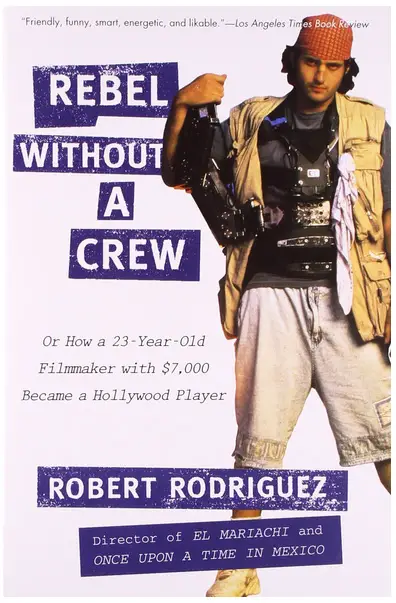 Robert Rodriguez shares how he made El Mariachi on a shoestring budget, how to save thousands on film school, and teach yourself film production, directing, and screenwriting. Useful book!
33) PowerVision PowerRay Wizard Underwater Drone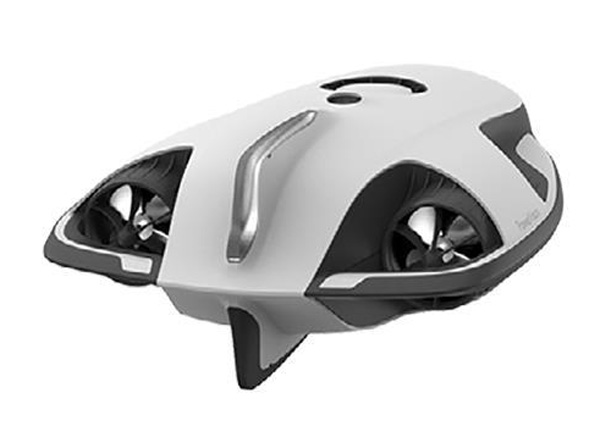 This drone kit will make your dreams of underwater self filming a reality, whether youre a diver or fisherman.  A 30 meter depth and low light capability make the included 4k camera a perfect choice for stunning imagery, whether exploring wrecks or ocean life.
34) Write Shoot Edit Repeat Funny Gift Tee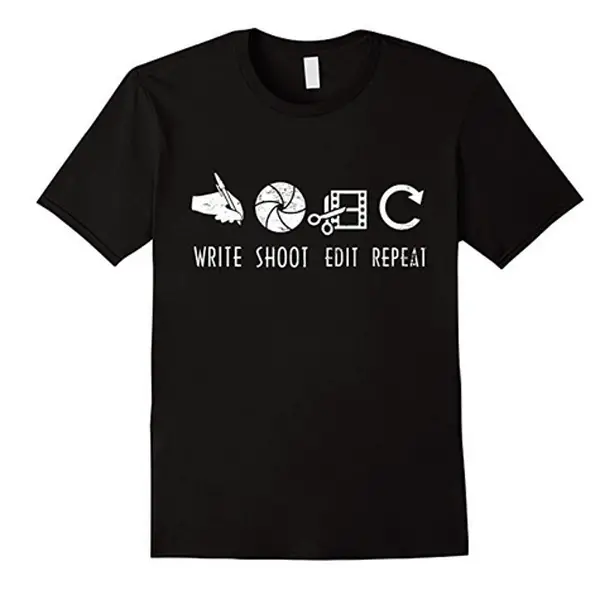 Need we say more?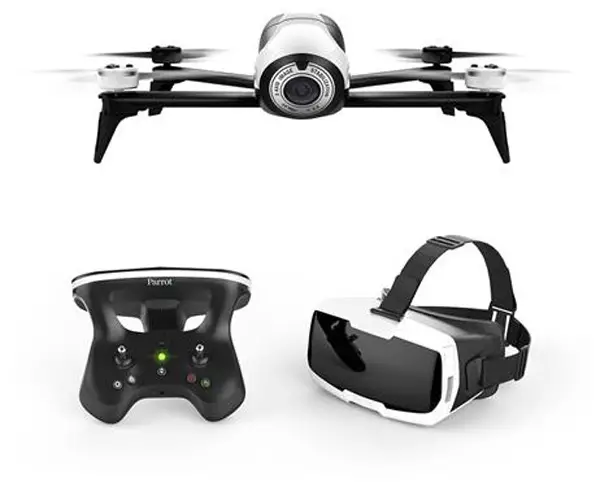 This smaller less expensive drone kit includes everything you'll need to film in HD even in low light conditions.  Take it along in your backpack for your next sunset hike or shoot.
36) The Pocket Lawyer for Filmmakers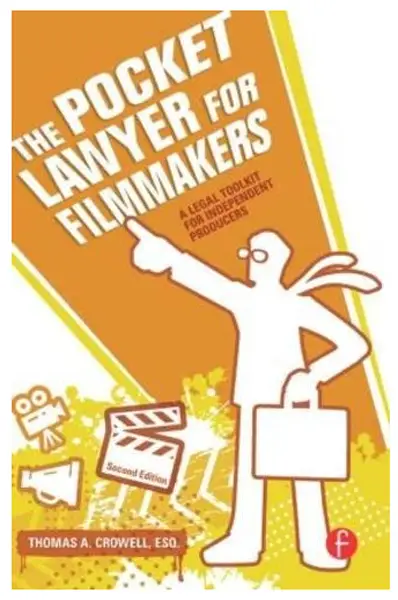 Much less expensive than a lawsuit.  Also tells you among many other things how to safeguard your concept, use state's film tax credits to fund your film, how to get a script to popular Hollywood actors and hundreds of other questions.
37) Sony 4K SXRD Laser Projector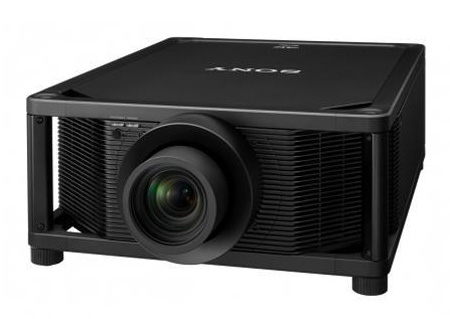 Your 4k film should be watched at 4k on a display larger than a tv can accommodate.
38) Classic Movie Theater Machine Curtains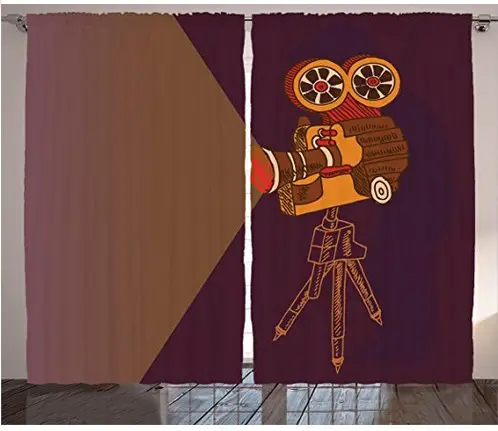 These curtains can work in any room and should make your aspiring filmmaker very happy.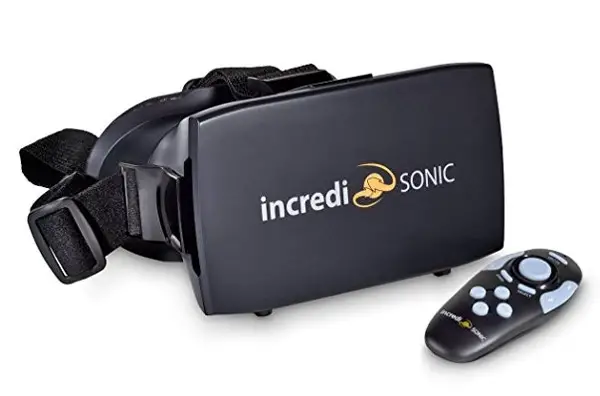 You don't need to spend hundreds of dollars on VR goggles with a long cord to be able to watch your footage in privacy, these come with a remote for easy navigation, work with Android and IPhones, and can be yours for less than $30.
40) Movie Clapper Board Cufflinks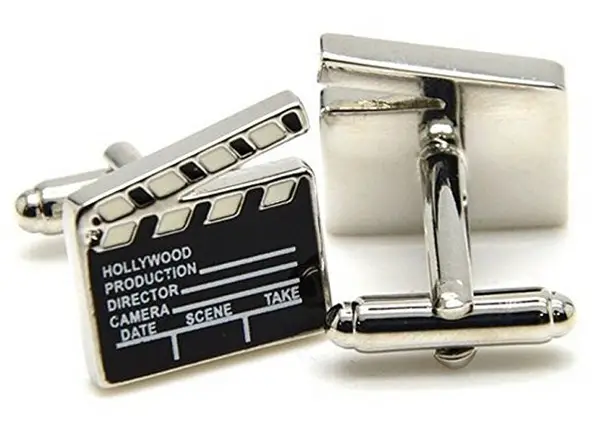 These handcrafted cufflinks are a cool conversation piece whether you are a director, filmmaker, producer, actor or fan.
41) Digital Camera Service Plan for Digital Cameras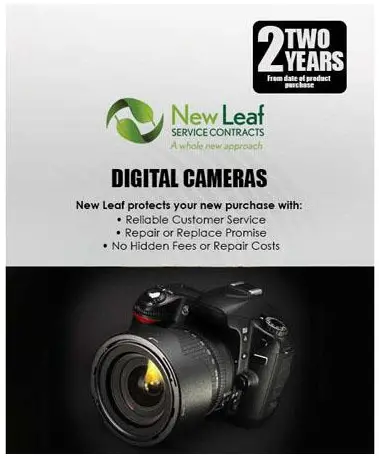 Cameras are a big investment especially if you are an independent filmmaker so its a good idea to purchase an extended warranty.
42) Gift card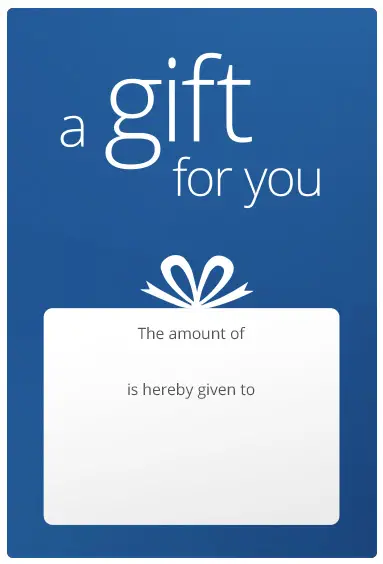 Why not get your favorite filmmaker a gift card if you think they would enjoy picking their own gift? (or if they're just really difficult to shop for)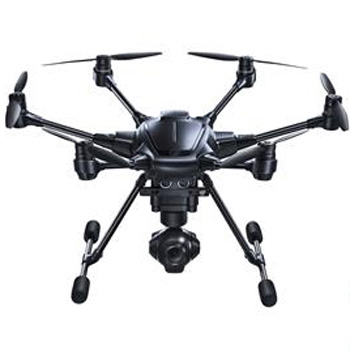 Lets face it, drones do all kinds of crazy things, like find a tree or power line on their"go home" path or even find that small body of water you didnt even know was there.  Its nice to have a repair or replacement plan for those "rare" occasions.
44) Filmmaker like Daddy Infant Creeper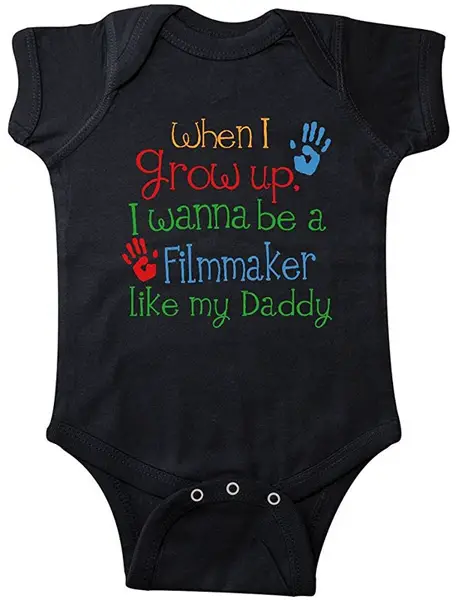 Too cute. Newborn to 24 months of age.
45) The Filmmaker Says: Quotes, Quips, and Words of Wisdom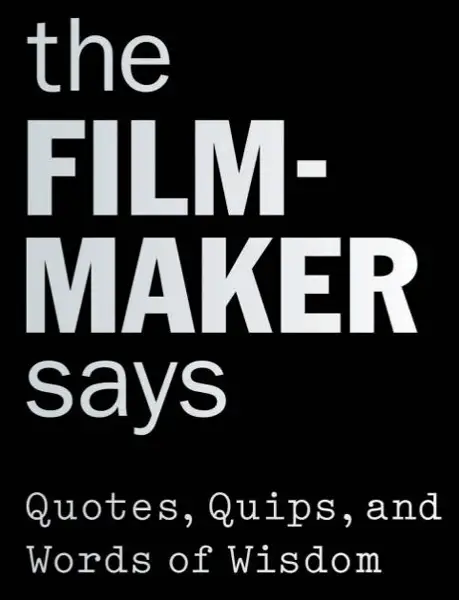 A collection of quotations from more than one hundred of history's most influential and opinionated creators of film.  You can even have a guessing game who said what.
46) Actor Parking Novelty Sign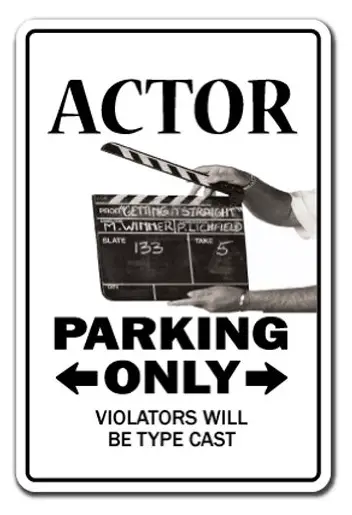 Nice gift if you deal with actors.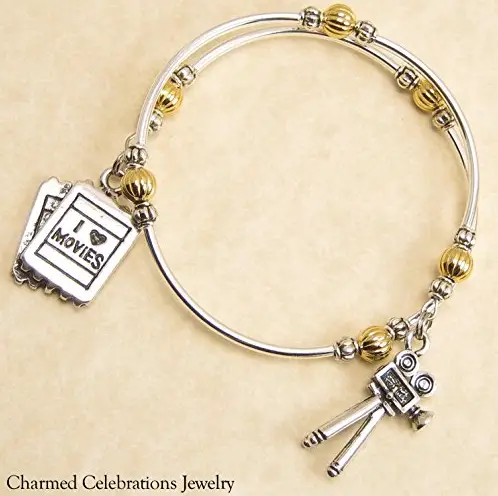 Handmade bracelet with a movie tickets and movie camera charm.
48) Written and Directed By Canvas Tote Bag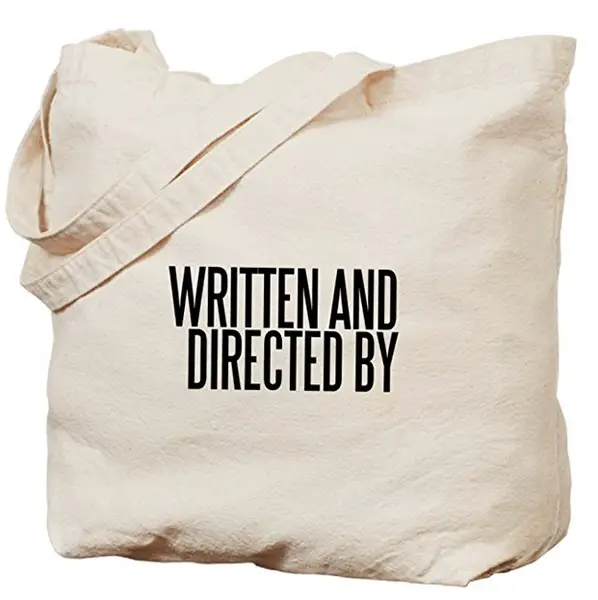 Show off your profession or hobby with pride with this heavy weight item that can be used as a  grocery bag, library tote, or beach tote.

This sign is great for your dorm room door, office, or even for outside.
50) Dry Erase Director's Film Clapboard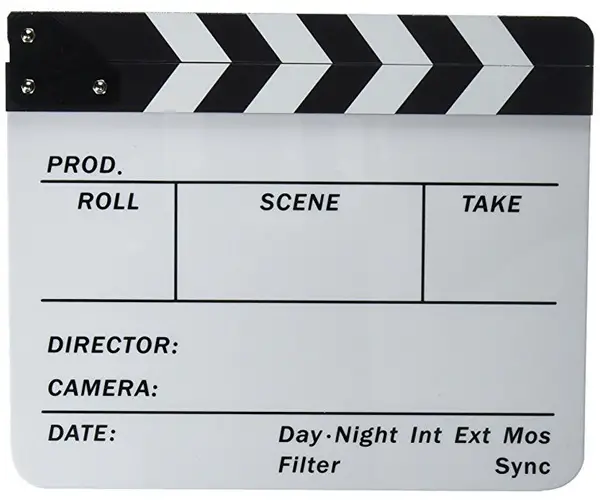 No production set is complete without a clapboard, or use it as a gift/conversation piece.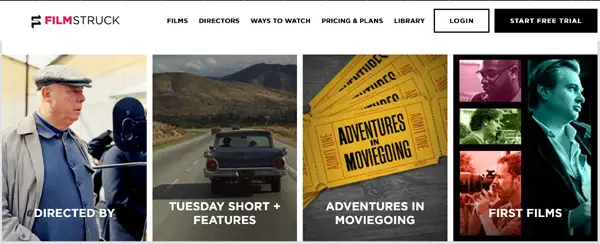 They give you streaming access to harder to find films for aficionados including contemporary and classic art house, indie, foreign and cult films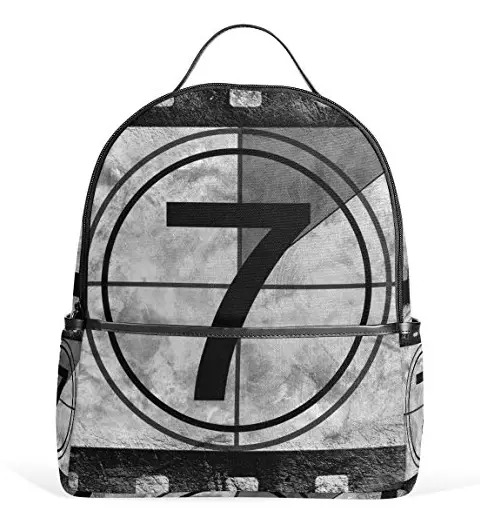 Lightweight canvas school backpack for the little ones with a familiar design
53) Alfred Hitchcock Bobblehead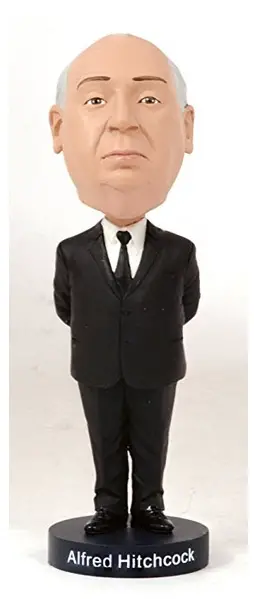 Just don't get Vertigo staring at it too long.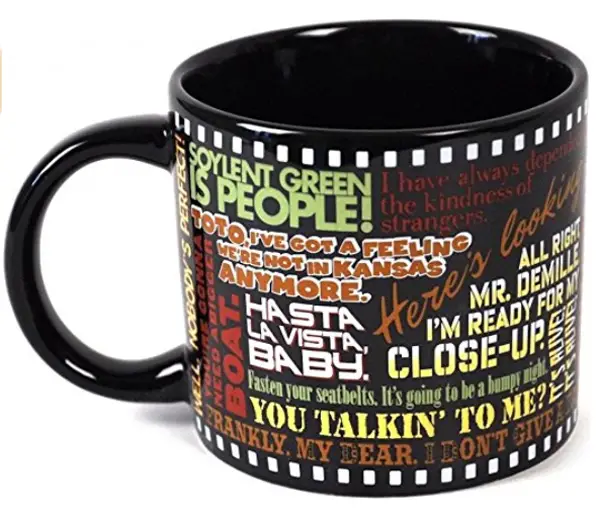 Contains over 2 dozen movie quotes.  You can even make a guessing game out of it, just don't spill that hot drink!
55) Metal Movie Reels Decoration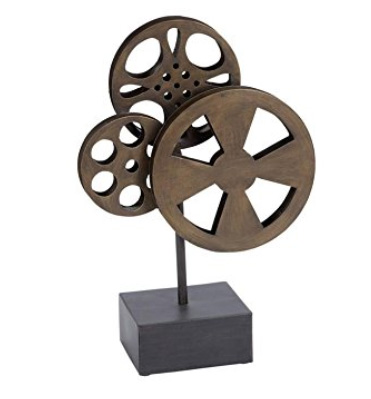 Nice addition for the movie room or office.
---
We hope this collection comes in handy.  If you're looking for gift ideas  for photographers, check out this link.
Please note: This page includes affiliate links which helps keep our site running and free to you.  Thanks for your support.