Despite the fact that it is not necessary to tip photographers for their services, it is increasingly becoming common, particularly if they go the extra mile.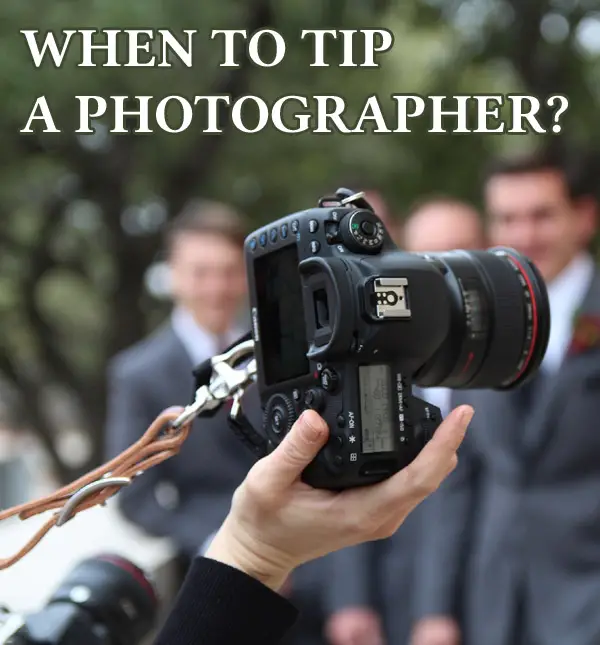 In this article, we will discuss when you should and shouldn't tip a photographer, solid reasons to tip your photographer, and more.
Although not all types of photographers demand or require tips, it's a decent rule of thumb to leave about 10%. Think about your contract's provisions and if your photographer is a part of a business or self-employed when determining how much to tip them.
Is there a general rule for tipping a photographer?
Determining how much to tip a photographer can be a little tricky. Typically, the tip for photographers is $50 to $100. You should not, however, tip over 10% of the whole amount. If you get your pictures quickly and are pleased with how they turned out, you can choose to tip more. To ensure that the photographer receives the full tip for their work, you should always pay it to the individual photographer rather than the company.
Do you tip a photographer for a mini-session?
Mini sessions are brief photo shoots that last 20 minutes on average. A micro session is usually shorter in duration and less expensive than a full-picture shoot. This short and affordable picture session is similar to a conventional picture session but with a decreased scope. Therefore, a mini-session might cost $250 instead of $1,000 for a normal photo shoot. And it might be 15 minutes long if a normal session lasts one hour. It is simply enjoyable. It is easy on you and your hectic schedule because it is brief.
You can get one done each year as it is cheap and you won't regret it. Mini sessions are a unique promotion used by some photographers to offer people cheap photo shoots. For a successful mini-session, a photographer will often do a small quantity of work for each client and earn a respectable income through volume.
In general, it's an inexpensive option for individuals to get photos taken, especially when working with an expensive photographer. While tipping is necessary for mini-sessions, if you think the service is exceptional, go for it!
Do you tip a photographer for senior pictures?
The moment a high school student closes a significant chapter in their life can be captured in senior pictures. However, it is not obligatory to tip a photographer for a senior photo session.
Senior pictures typically take a short amount of time, and the photographer doesn't often need to spend much time getting to know the individual.
You should only leave tips if you think the pictures are amazing or if you think the photographer went beyond expectations. Aim for no more than 10% if you decide to leave a tip for a photographer.
Do you tip a photographer for maternity photos? 
The pregnancy body is a unique and gorgeous thing, and a great way to remember and honor it is to take some pictures you'll treasure for a lifetime. Maternity or pregnancy photography captures the essence of this special time in your life and your child's life.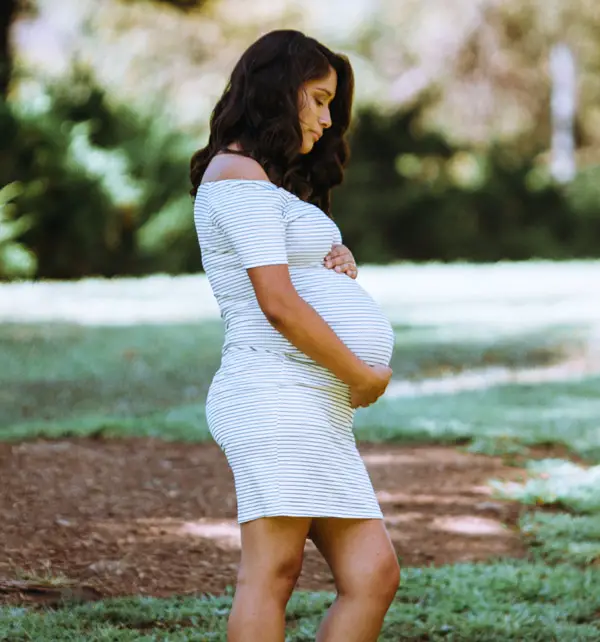 In the future, you'll want to remember what it was like expecting your baby, and you'll want to share those memories with your whole family!
It is not customary to tip during maternity photo sessions. There is no need to tip more than the flat rate because the photographer likely charges an hourly rate.
Do you tip a photographer for newborn photos?
Newborn photography concentrates solely on newborn babies. And newborn photographers receive specific training to learn how to keep newborns safe and happy during their sessions while still taking stunning pictures that emphasize those valuable moments.
There are several considerations to make when working with a newborn photographer.
First and foremost, you should always ensure to work with a baby photographer.
These little bundles of joy can be challenging clients for photographers because they cannot be forced to pose.
So, most newborn photographers will want to talk to the family in advance about the photo session in order to get the kinds of photographs they are hoping for.
There may even be discussions about capturing the infant at home.
There is no need to tip photographers because everything is covered by the fees you previously paid for their services. Also, it's worth knowing that the majority of photographers are really pleased with the favorable online recommendations and reviews.
Do you tip a photographer for a wedding?
Your marriage is a once-in-a-lifetime occasion. And a photographer is the only individual who can make you relive this moment repeatedly. He will be present throughout the day, to shoot images of the newlyweds, and the rest of the family members.
Therefore, keep in mind that his whole day will be devoted to clicking photos, trying to find the right angles, posing, and other activities. Wedding photographers, do a lot more work than you realize. 
Think about the work your wedding photographer is providing for you.
They'll carry out actions like:
Actual photography
Modifying the images
Contacting other wedding vendors and wedding venues for information
Assisting you in creating a timeline
Supporting you when you become stressed about planning a wedding
Regularly making themselves available via phone, email, and face-to-face meetings
Advising you on the specifics of the wedding, what to wear, etc.
All in all, the client connection with a wedding photographer is much more personal compared to most other photographic businesses. Hence, tipping them is essential.
Do you tip a photographer for engagement photos?
Engagement pictures are a once-in-a-lifetime chance to capture the sense of excitement and joy before marrying your loved one. Your engagement is one of the most exciting times in your life, and you should take the chance to document it with a photo session. Engagement pictures capture you in a more everyday style, enjoying time with your special person.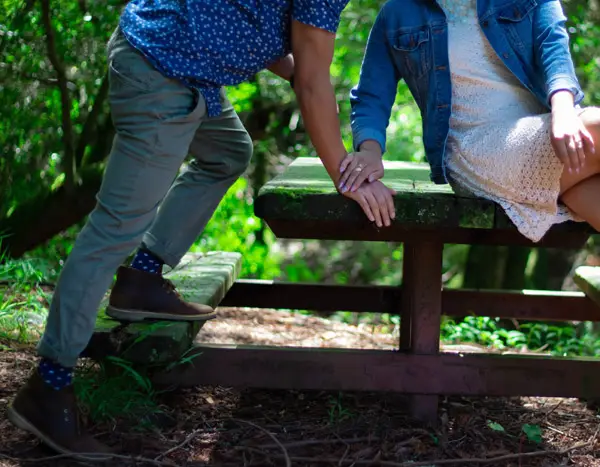 It is not required to tip for engagement pictures.
Most engagement sessions last between one and two hours and take place in a single location. However, tipping would be immensely appreciated if your photographer is willing to put up with the hassle of making many trips, calling to inquire about permission requirements, or whether you may shoot in a private setting.
Do you tip a photographer for headshots?
The client and photographer's interaction when taking a client's headshot is typically much more professional. Headshot photography frequently takes place in a studio, and the pricing is set by the photographer. And tipping a photographer for headshots is not necessary.
Should I tip my photographer for family photos?
Some photographers take the time to get to know the family before capturing their pictures. This makes the photography more realistic. Clicking photos of a big group is trickier than you might think, particularly when there are children present. Usually, kids won't pay attention and will become frustrated easily. It's challenging to get kids to do what you want of them.
Think about giving a family photographer a gratuity, or extend an invitation to him for a drink and express your appreciation.
Why should you tip a photographer?
Here are some of the reasons why you should tip your photographer. 
1. Photography gear is costly
Photography is a costly profession to pursue because it involves the use of numerous tripods, lights, and high-tech cameras to get the perfect picture.
Cameras are continuously being improved, and photographers must stay current with such developments in order to get more clients.
It is costly to stay up with all of the latest advancements in photographic technology, and a gratuity can go a long way toward assisting a photographer in keeping their business afloat.
If your photographer had to source extra drones, props, lighting, or clothing that were not specified in your initial brief, including a gratuity acknowledges the extra time your photographer has spent fulfilling your requirements.
2. A tip is a nice gesture when a photographer did you a favor 
If you hired your photographer on a short notice, think about giving a gratuity to them.
For instance, if you are about to propose to your beloved and at the final minute decided you wanted a photographer to click photos of the ceremony, you should give them a gratuity because they quickly cleared their schedule to ensure your beautiful moment was captured.
Furthermore, if you only employ one photographer to cover a large wedding or other events, it may be difficult for them to capture everyone and everything.
Usually, the photographers do not even have time to eat even if they are working for the whole day because they need to capture pictures. This is why you should think about tipping them for working tirelessly to ensure you receive the pictures you want.
It may be difficult for the photographer to complete their job of clicking pictures of everyone else if you have many demanding relatives and friends who want their pictures to be taken frequently. Remember, your photographer deserves a gratuity for working hard and managing large, demanding audiences.
3. Giving the photographer a tip is an excellent way to get to know them on a professional and personal level
If you loved working with the photographer, expressing your respect and appreciation through a gratuity will encourage them to put your business first in the future.
Although it is typical for photographers to be booked well in advance, if you have previously given them tips, they will probably go above and beyond to get you in.
The more comfortable you become with a photography studio or photographer, the more probable it is that you will receive the best pictures on your special day.
This works best for independent photographers where you tipped the sole photographer employed by the business.
Moreover, it is easier to build a personal connection with a photographer individually than with a business.
4. Tips inspire the photographer to work extra hard on your edits
The likelihood that your photographer will edit your pictures brilliantly increases if you give them a gratuity.
Who doesn't like being appreciated?
If you give your photographer a gratuity, they will probably develop a greater affection and respect for you than they did initially.
The gratuity adds a personal message of thanks that nearly guarantees successful photo-taking. Additionally, if you tip the photographer before they have completed taking all the pictures, they will definitely work harder to make sure they get all the memorable moments on camera.
5. Photography requires extra time and effort beyond camera work
Taking photos is a small part of the photographer's job. In reality, the majority of the time is spent editing pictures on the computer. Surprisingly, pictures need extensive editing to get the perfect photo.
Photographers click hundreds of photos at weddings and other celebrations. They only send their clients the pictures that are fit for approval. Finding the images that are worth your attention and time requires sifting through hundreds of images.
Once you select the pictures you prefer, the photographer has to spend extra time collating them in a file for you. By giving your photographer a tip, you are expressing gratitude for both their previous work and their upcoming future efforts.
6. Photography is an art
Photography is really an art form. Not everyone can do it as it needs great expertise.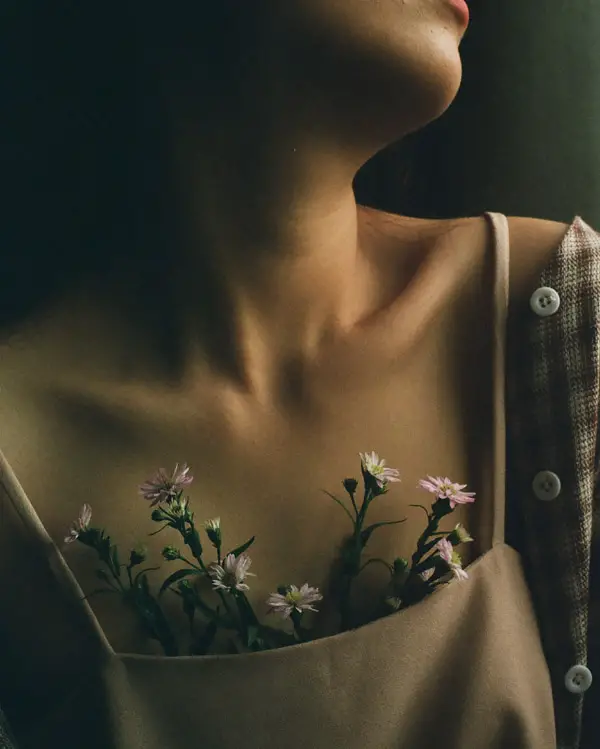 A lot of elements go into taking the ideal picture, such as focus, background, foreground, lighting, and symmetry.
Despite the fact that it might seem simple, photography is a skilled vocation and need to be treated as such. Tips show greater respect for your photographer's artistic talents
7. Most photographers who work for companies do not keep the money their clients pay them
Many photographers work for big businesses. Even if you pay a good flat rate, it's likely that the firm will keep the majority of that money to cover overhead costs in addition to the salaries of other staff members.
Most likely, the photographer just gets a small portion of your payment. If you think your photographer really went beyond expectations in capturing photos at your event, a good tip is a beautiful way to compensate them and show your appreciation.
8. A tip is a way to express your gratitude for a job well done
The practice of tipping is a way to express your gratitude for others' hard work.
If you choose not to give a tip at all, the photographer might think that you did not like the way they did their work.
However, if you were satisfied and pleased with the way the photographer captured your special day on camera, consider giving a tip.
Alternatives to tipping
You don't need to give a photographer a cash tip only?
Fortunately, you have so many options for gifts to offer or things to do as tips!
Other fantastic gifts for your photographer are a custom camera strap, a Starbucks latte, a bottle of wine, a card of gratitude, photography gloves, camera bags, camera gear, and accessories. Speaking well of your photographer to all of your relatives and friends is another excellent way to tip them. You can also post your photos online, tagging the photographer.
Keep in mind that photographers need good word of mouth from their clients to expand their photography business. Give a five-star rating and review on Yelp and Google. A sincere Google or Yelp review is so important for your photographer as well as other people looking for a photography service.
In the future, employ your photographer! Whether it's for holiday card pictures or an anniversary session, always think about getting in touch with your photographer for any future photographic needs.
Final thoughts
While offering your photographer a gratuity won't make them wealthy, it will make them feel valued. You never know what a small gratuity can do, particularly when you think of the young people who work as servers and other service-related jobs. Most folks don't offer tips to their photographers because they feel that they don't need the extra cash, but photography isn't as lucrative as they might expect. Unfortunately, a lot of photographers only take pictures because they enjoy it and not because they want to make money from it. However, tipping your photographer is always appreciated.
Click the following link to learn how long it takes to get photos from a photographer.