Finding the perfect camera is important, and a Sony Alpha camera is a great choice, so it's not surprising that that's the model you've found yourself with. Sony Alpha cameras keep getting standing ovations with each new model that comes out, and the A7III has come with a lot of great key features, and advanced features are the exact reason why professional photographers like it.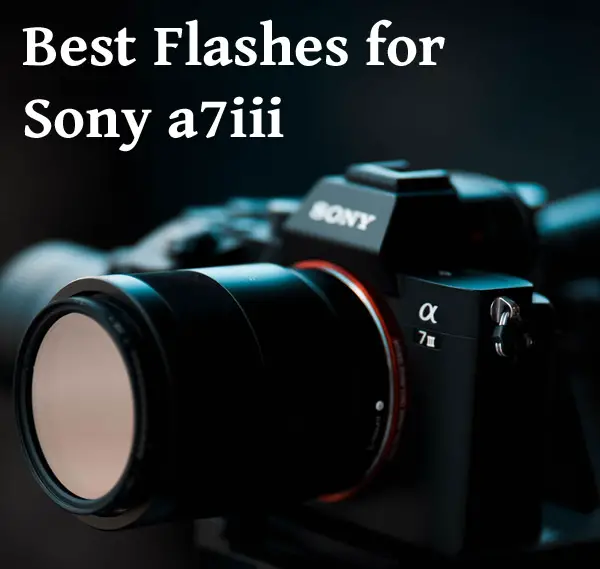 However, it's expected that you will want advanced flash features that will enhance the image quality that your Sony A7III gives you, and that's why you should definitely look into some external flashes.
So, now that you know that going for an external flash is the solution you should go for, let's look into the best flash for Sony A7III. And you'll have several different camera flashes to choose from, with all of them being the best that the market currently has to offer.
Top Camera Flashes For Sony A7III
On this list, you will find the best flashes that are currently available on the market and are all compatible with your Sony A7III.
You will be able to find the best flash for Sony cameras. No matter if you want it to be an original Sony external flash or if you would rather opt for another manufacturer, this list has it all.
So, let's jump right in and find the best flash for Sony A7III!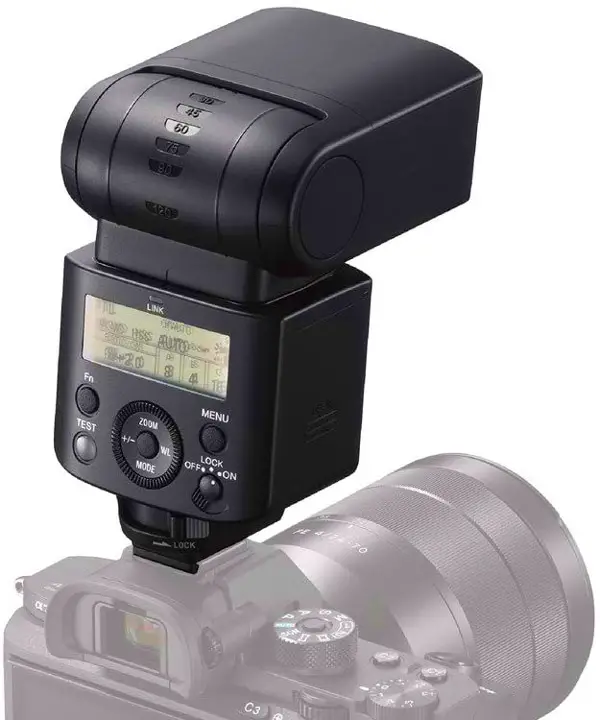 When you take this external flash head into your hands, the first thing that you notice is how light it is, which gives it a big plus automatically, especially if you're someone who takes photos on the go.
Another big plus that this flash for Sony cameras has is the fact that it's a Sony flash itself, which could mean a lot of Sony cameras are your preferred choice.
This is also a good flash to go for if you often take photos in low light situations, as it's a very high-powered flash; even though it's small, it absolutely is mighty.
Taking photos in places like dance clubs ends up beautifully when its flash for Sony is used, so it is among the best flashes out there for such an environment.
The wireless radio communication of this camera also works amazingly well, so you won't have any issues on that front.
One minor drawback of this one is that it doesn't have IR focus but white light focus, which is also a good one but not the perfect solution.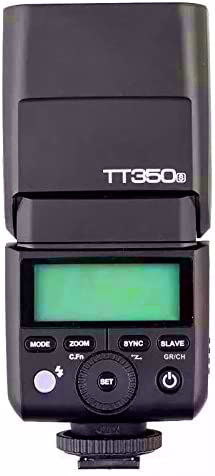 If you want a budget flash for your Sony A7III or any Sony camera for that matter, and you don't worry too much about having name-brand equipment, then this Godox camera flash for Sony cameras is what you should look into.
Besides the price point, this camera flash head comes with a lot of other great benefits, too.
After taking pictures with it, I instantly noticed that the image quality was better and that the images were significantly sharper than what they were before getting this affordable flash.
Compared to other flash devices that I used to use before, this one is also much lighter, and it feels much more balanced to hold the camera while this camera flash is on it.
When it comes to the performance, this flash worked fantastically and gave the proper illumination in both indoor and outdoor situations, so if you need something that will be on point no matter where you're at, this could be it.
It works with fast shutter speeds, and in general, it has a high-speed sync when you're doing a shooting.
The battery life is also great and what you would expect from a two AA battery flash.
This product comes with some accessories, which is generally a plus, as you never know when you might need a mini stand or an Omni bounce.
The menu is also very easy to work with, so even if this is your first flash for Sony cameras, you'll have no problem working things out.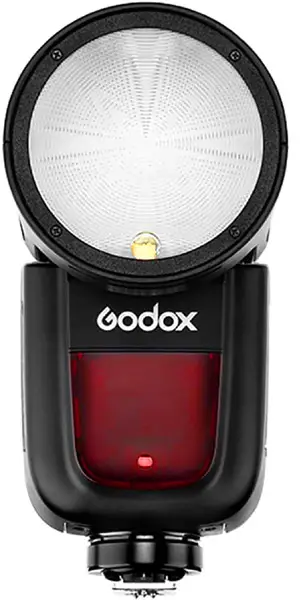 Godox flashes are well-known flashes compatible with Sony cameras and also with TTL auto flash, so if that's what you need, then it is very likely that a Godox round-headed TTL flash like this one will be a good choice for you.
This flash head is an excellent flash for Sony A7III, and you will be able to get good shots both indoors and outdoors, and it also works great for special occasions like wedding receptions.
It also has a high-speed sync function, so you will be able to get a lot of photos at once with no problems; even in low-light situations, it will maintain proper illumination.
Another great perk about this one is the built-in wireless transmission system, making it easy for this flash head to control other flash devices you might have.
Besides being a great external flash head for different cameras, this one can also be used as an off-camera flash if that's what you end up needing, as a studio flash, for example.
Overall, the flash duration of Godox products was proven to be great, so it's no surprise that this powerful flash is as loved as it is.
One small downside with this flash is that it has a fairly expensive battery that costs almost as much as the flash itself, so that power-saving mode might be your best friend in that regard.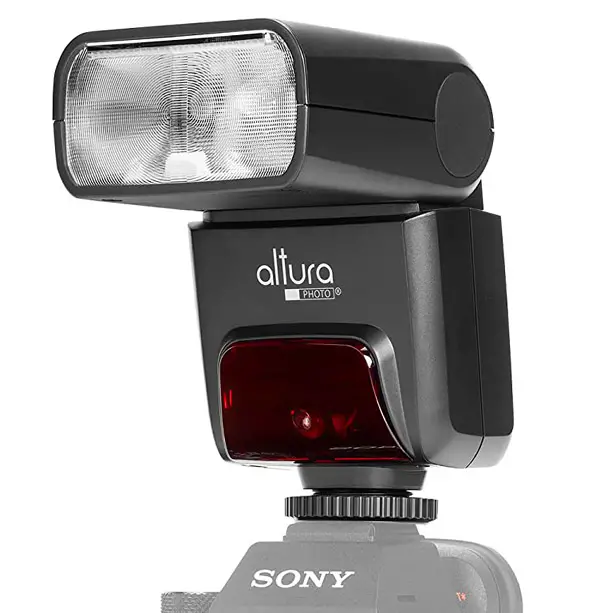 If you mainly do portraits and you need a powerful flash unit that will help them come to life, then this could be a great option for you.
This flash comes with a dedicated remote control, which is a remote trigger, so it will be easy to use and control the settings no matter what you do and where you are.
It also has a built-in diffuser that will be very helpful.
This external flash has a very high-speed sync, making it effortless to capture things with multi-flash shooting.
Many professionals find this one to be comparable to many different flashes that are more expensive, so if you're not in the place to invest too much cash into your external flash, then you absolutely do not have to do so.
It works great with both macro and microphotography, and the manual mode on Sony cameras works excellent with this one as well.
It's also fairly quick and simple to get up to speed with it and start using it; with just a little fiddling and experimenting, you'll be able to set your preferred settings and start shooting.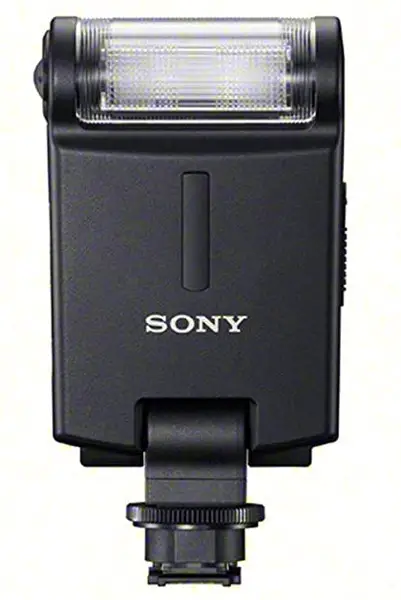 If you want a Sony flash for your Sony camera to do some reasonable flash exposure compensation, this could be an excellent choice.
As far as flashes go, this one isn't even on the most pricey side, so it can be worth considering.
The bounce mode of this flash for Sony A7III makes it very easy to get amazing results no matter what the environment you're taking the photos in is like.
The pictures you get will have a great soft light effect on them, and they will also have really enhanced subject separation from the background, whatever that background happens to be.
While it's not a professional kind of a flash, the results will have you believe that it is, as it leaps and bounds way better than a built-in flash does.
The color rendition of the photos taken with this external flash was also very nice.
The recycle time is also very short, especially if you happen to use NiMH batteries for it.
Overall, this seems to be the best flash for Sony mirrorless cameras, making it clear why it's on the best flash for Sony A7III list.
This compact flash runs with its own batteries, which is the main reason why the cycle time is very fast, and it's also invaluable to have a flash that won't cut into your camera's battery life, especially if you're taking photos during events that take a long time.
Overall, this external flash for Sony A7III is truly an amazing choice, mainly because it is more or less a budget flash choice that comes from the original manufacturer.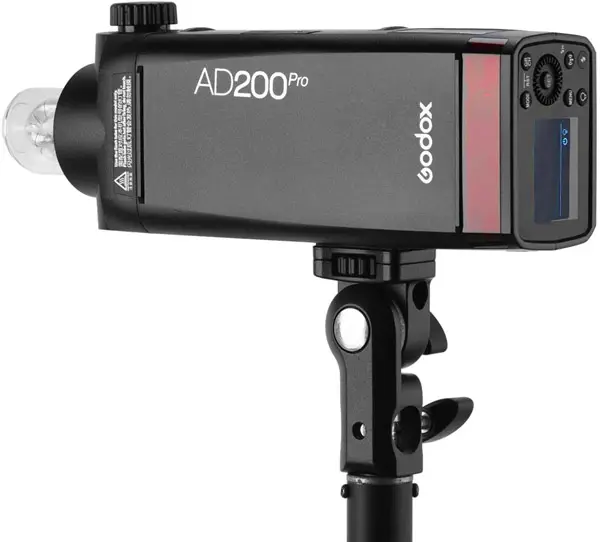 If you need a professional-grade flash to add to your Sony A7III, and you're unsure what the best flash for that is, then looking into this Godox one might be worth it.
With this flash, you will get interchangeable external flashes that you can set on the camera depending on what you need that day, whether it's a bare bulb head or a Speedlite flash head.
Another feature that makes this a pro-grade Speedlite flash is the fact that the Lithium battery is one with a large capacity, and it offers 500 full-power flashes within 1.8 seconds of recycle time.
This is a great option to choose if you maybe have another camera besides the Sony that is made by someone else, as this flash is compatible with a wide range of cameras.
Even though this one is professional-grade, it is actually quite lightweight, so carrying it around won't be that big of a problem if that's something that you'll need.
It has manual TTL and a multi-flash mode, so you truly are going to be able to do a lot of different fun things with it.
The setup for this flash is super simple, and the menus are very user-friendly and easy to navigate.
The photos that were taken with this flash usually take less time in post-production as the white balance is amazing in all of them, usually ranging in just a few degrees.
Overall, this is a great choice no matter what you need the camera for, as it works amazingly in all kinds of environments and modes, which is not something that is commonly found.
Of course, the price is a bit higher, but that comes with the flash being professional-grade, but it truly is worth the money.
Concluding Thoughts
Sony makes some very good cameras, but no matter what your favorite camera is, getting an external flash for it can be a great addition, especially if photography is something that you do professionally.
There is a wide variety of different flashes that can be useful for different occasions, and even though you have a Sony camera, you don't have to get a Sony flash to get the best flash.
Among all of the different models, you can even find whole flash kits, which could also be very beneficial to you, so if you want to find out what might be the best ones to choose from, then you should check this article out and find the best kit for you.
Finally, after setting your A7III up with the best flash available, you'll be ready to take on any photography challenge that comes your way.
FAQ
Which flash is best for Sony A7III?
Depending on what you need, the best option for a Sony A7III would be a Sony external flash, either the HVL-F45RM Sony external flash or the HVL-F20M.
The first one will be a better choice for doing professional shoots and events, while the second one is overall an excellent choice to go for no matter what you need it for.
Do you need a flash for Sony A7III?
One general drawback when it comes to cameras made by Sony is that they don't come with integrated flashes, which can be a bit challenging depending on what it is that you need to capture.
So, if you like your Sony A7III, it will probably be best to equip it with an additional flash.