Finding your photography niche and what you enjoy capturing the most can be exciting. Still, as you probably know, different types of photography require different cameras and different specs. If you've decided that car photography is what you want to do, you'll have to find the right camera for car photography to carry around.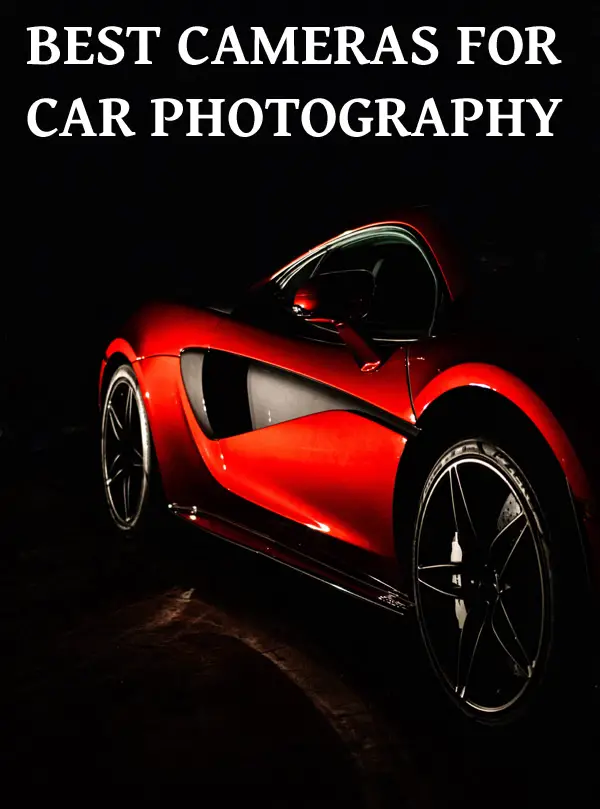 Thankfully, you've come to the right place. Read on to find out which cameras are best for car photography and why.
As a general rule, for car photography you will need a camera with a high-speed AF system, a fast shutter speed, and a powerful sensor. Also, a camera for car photography must be compatible with a wide-angle lens.
Below, you'll find the best recommendations for the tried and true cameras for car photography that have proven to be the best there are, so you should check them out before deciding what you want to buy.
What Is The Best Camera For Car Photography
Many cameras are considered the "best cameras" in the current market. Still, to achieve the highest image quality possible while doing car photography, you will have to take note of some specifications that your camera for car photography has to have.
Car photography cameras that take high-quality images don't have special camera lens requirements. However, a good zoom lens should be on your priorities list.
Depending on the car you're shooting at a specific moment, you might need different settings and focal lengths on your DSLR camera, so be ready for that.
Overall, it seems that a lens with a wide-angle will do the best work. It doesn't need to be an ultra-wide-angle lens.
The next thing to consider would be the shutter speeds that come into play when you're doing car photography.
The best option to go for is a fast shutter speed to get those crisp images, as fast-moving cars won't look all too well with a slow shutter speed.
However, if you work with non-action images in conditions with low light, something with a slower shutter speed might actually work. Overall, to prevent having blurry pictures, you should opt for a 1/160 seconds rate or even higher, primarily if you use a handheld camera for car photography.
You will probably be working with automotive photography, so autofocus will be essential to consider. With that, you should also look for good in-body image stabilization.
Of course, good battery life should always be a top priority. When it comes to car photography cameras, this is important as you will be shooting lots of photos and angles, many of them with a flash.
So, let's look at the cameras for car photography that tick all the boxes.
This Sony camera is one of the best cameras for car photography for several reasons.
Firstly, it's optimized for quality images in 4K and for speed and sensitivity, which is exactly what you will be working with when you do car photography.
Also, the processing power is way better and faster than its predecessors, so you'll be able to capture everything you need on the go.
This camera also comes with something that's new for Sony's Alpha series – this one has an S-Cinetone picture profile, which means that you will be able to get a cinematic tone and color to your shot, especially if you also need to do some footage shooting.
When you take it into your hands, the first thing you'll notice is the great build quality and the ergonomics of it.
Taking pictures will be even easier with this one because the menu system is highly improved and highly customizable, so you'll be able to switch between settings easily at the same time as you capture images of moving cars.
Another great thing that will contribute to that is the autofocus, something that's very important for shooting racing cars. Unlike most cameras, this one won't easily jump to other moving objects when you're photographing cars that are in motion.
Finally, the battery life is amazing, so even if you have to shoot high-resolution videos, this one won't fall short on the battery front.
Overall, I can definitely see why so many people consider this one to be one of the best cameras for car photography.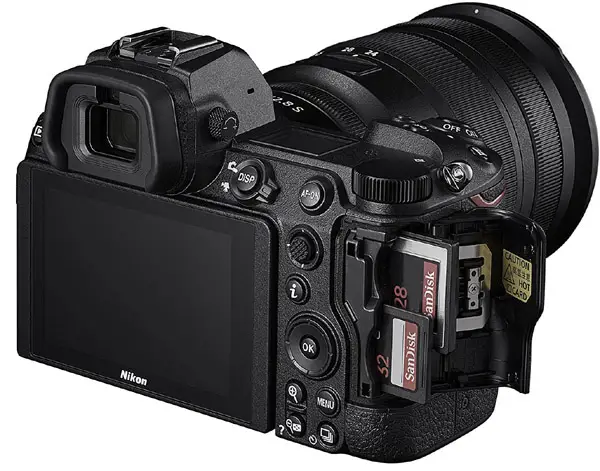 If you are a fan of Nikon cameras and want to continue with that in your car photography journey, then the Nikon Z 6II FX can definitely be the right choice.
This is one of the best mirrorless cameras for car photography, and it comes with a variety of features that make that process easier.
This is a full-frame camera, so it will also work well if you need to do video content.
This full-frame mirrorless camera has been thoroughly updated following people's complaints about the initial Z6 model, so it makes sense that it is a good one since Nikon made it with users in mind.
The autofocus of this DSLR camera is one of the best of its features, as you will be able to completely rely on the live autofocus, especially when shooting videos.
With a very deep buffer, this camera for car photography is able to capture live-action shots at a very fast rate.
It's also amazing that there are dual card slots, so even if you run out of space during a shoot, you won't have to worry too much about that.
With the high-tech processing system and the amazing autofocus, you will be able to shoot truly unique car pictures, whether it's a moving car or not.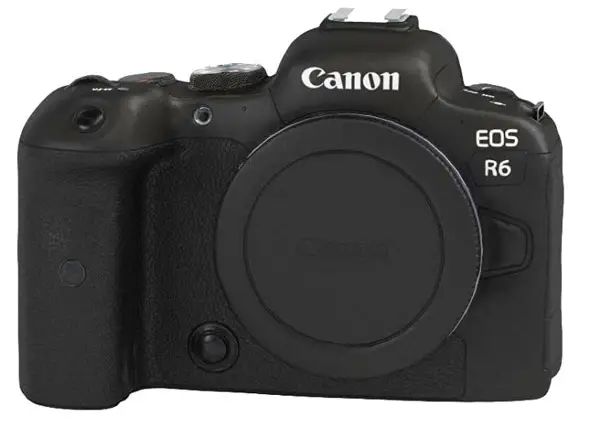 The Canon EOS R6 is the best Canon camera to go for; if the Canon brand is your usual choice, this one will be the best for car photography.
The main thing that's good about this camera is the autofocus it offers you.
The autofocus is very fast but also comfortable, and very high-quality images come out of it.
Other outstanding camera features with this one are the color tones and the sharpness it can get out of your shot.
Professional photographers also love the fact that this one comes with the same image sensor as the 1DX3, which means that the editing time you need will be cut in half.
I can say that this one tracks all the subjects you work with amazingly, which is why I chose this model to be among the best cameras for car photography.
This is also a mirrorless camera, so it might take some getting used to if you've never worked with one before; however, everything is made to be very intuitive and user-friendly, so I doubt that you will face any problems.
Finally, the great thing about this one is that you can choose which lens you want it to come with, and that kind of customization is a very big plus whenever you're faced with a camera that's a big investment like this one is.
Overall, it really is worth the price.
This Sony mirrorless camera comes with a lot of great features that will probably make you consider it very closely.
The first thing you notice is the fact that this camera has a very high resolution. It comes with 61 megapixels, as well as a full-frame sensor.
You can choose the lens that you want to use with this camera, so since you need a camera for car photography, you should choose a wide-angle type of lens.
When paired with a good lens, this camera is able to make truly amazing photos, no matter if you need to do micro or macro photography.
Like most of the best car photography cameras, this one comes with dual slots for cards, which is a professional photographer's most loved feature when it comes to this specific model.
Speaking of your specific need, car photography, the most crucial feature you should look into with this one is the fact that it really has a super high resolution.
It also has an HDR mode for that particular type of photography.
One small drawback is that the LCD screen on this camera is not a flip screen, so sometimes that might be a problem for you.
But, overall, this is a great option for car photography.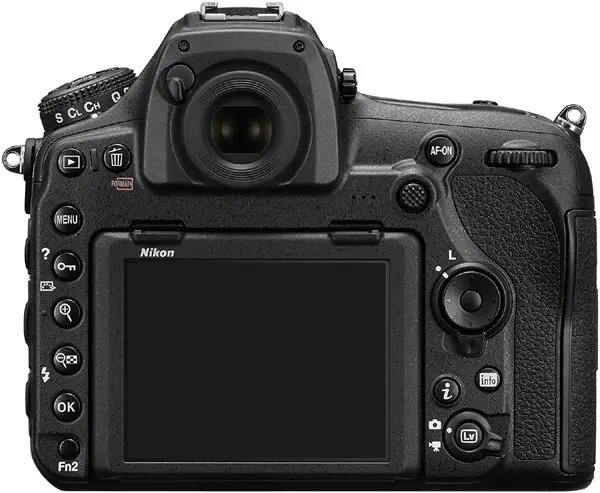 This Nikon camera is a camera that you will love instantly, and on the first try, it truly does seem like the best camera out there, in general, since the image processor is amazing and the shots you take actually look like they've been touched up.
This one also has an excellent sharpness ratio and a great pixel-level contrast when it comes to image quality.
The rear touch screen of this camera for car photography is another thing that leaves a great impression since it's very responsive to the touch, almost like you're using a smartphone and not an LCD screen.
This high-quality camera is great for car photographers not only because it comes out with high-quality photos but also because its autofocus is very fast, and that is very important for the car photography that you will be doing.
Besides the stunning images that you will get, this will also be a suitable camera for your needs because of the high-speed camera CPU, which will help immensely when taking a lot of shots at once.
And a small detail that also makes a lot of difference is the ISO range button has been moved to a more intuitive place than the previous models had it, so it will be much easier to find than before.
Finally, one slight drawback with this model is that there is no in-body image stabilization available, which can be something significant for car photography.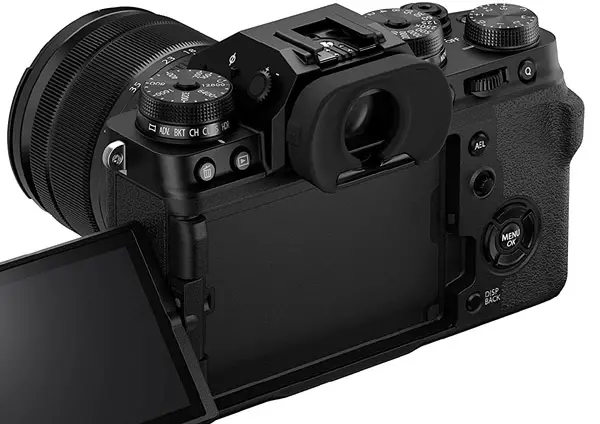 If you take taking pictures seriously, but you also need a camera for car photography that will perform well even when taking videos, then you should seriously consider this one.
This Fujifilm camera is a hybrid camera, and the system it comes with includes all the different lenses that you might need.
The Stills/Move dial is also a feature that was done very well with this one, and it is that feature that makes it very easy to work with this camera.
Some of the other amazing this about this camera are also how quiet its shutter is, as well as its ergonomics and the battery life, which are all very important.
The autofocus on this one is very good; however, it's not the most outstanding out there, which is a reason why this might not seem as great for car photography.
But, if you're a professional photographer who mostly does car stills, the images captured won't include much moving and motion blur. This one will be a great choice, especially if you've been keen on trying Fujifilm as a brand overall.
And while this isn't truly a budget camera, the image quality it comes out with is very comparable to all the cameras that are priced at a higher level.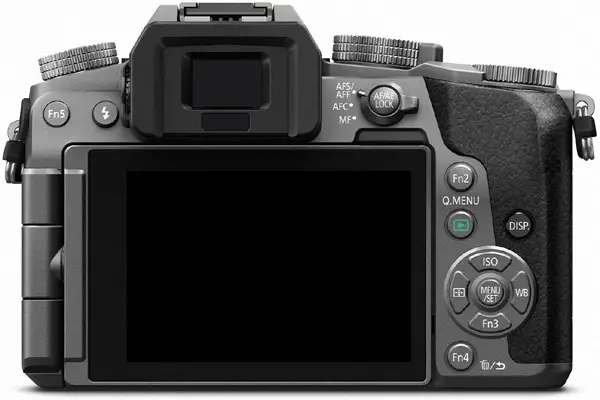 Finally, a budget camera appears on this list, and if you are a beginner in car photography, then this might be your best camera for car photography.
The overall impression of this Panasonic camera is that it sits right in the middle when it comes to all the features and pricing, and the middle is sometimes the best way to go with.
With the 16 megapixels sensor, you will have a high ISO range and performance.
When it comes to recording videos, this one is good at it, and however, while it does do 4K videos, the manual controls are something that's a limiter with this one.
This camera is very easy to handle and work with, as everything is made to be user-friendly and within reach, so you will have easy access to all the functions you need.
While the autofocus can be heavily dependent on the type of lens you use, it's good to know that overall, this one has fast and accurate autofocus, which is, as you know, a very important feature to consider when choosing a car photography camera.
Even though the build is mostly plastic, this is a very well-built product, so you won't have to worry about it breaking easily or anything of the sort.
But, the best feature of this camera is definitely its price point, so if your budget is tight, then look no further.
Canon EOS Rebel T6
This camera is a beginner camera in general, so even when you are a beginner in car photography, this camera can be a great choice.
It comes with the wide-angle lens that you need to do good car photography and an excellent image processor.
This camera has an impressive ISO range, so even if you happen to be in low-light situations, this one will be able to get the most out of your shot.
This is an APS C camera, and with that sensor and the 18 megapixels it works with, this one will provide you with outstanding clarity and tonal range in the photos you take.
The autofocus is also speedy, so having fast-moving cars in frame won't be a problem.
If you have shaky hands and fear what impact might have on your photos, you should know that this camera's viewfinder has proven to be amazing, so that absolutely won't be a problem to worry about.
Finally, a nice addition to this camera's features is that it has excellent WiFi and Bluetooth connectivity, so you will be able to share them in no time.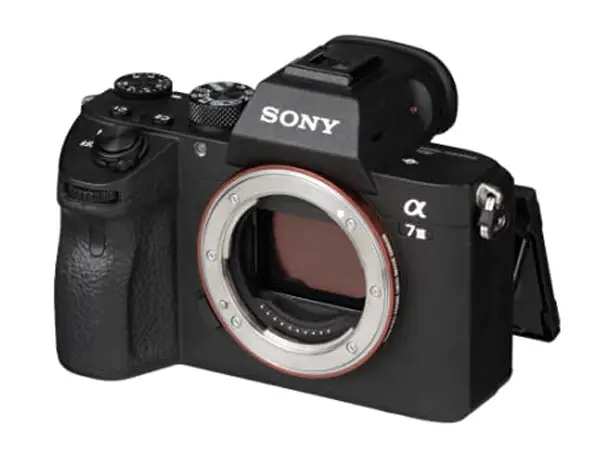 When you take this camera and start shooting, you'll notice how sharp the lenses are and how sharp your photos come out.
It's also perfect for shots with a low light and high ISO value, which might be something that you aren't accustomed to, but it's impressive nevertheless.
You can highly customize the controls to your liking, so whatever works for you, you'll be able to set it on your Sony a7 III and change things up when the occasion asks for that.
The autofocus of this camera is fantastic, and that's why it's an excellent option for car photography, as the autofocus covers almost the entire frame.
The battery is massive and lasts for a long time, so this is also a great option to consider if you need to do car shots on the go.
But, the best thing about the photos you get with this one is how great images are with the low light performance; it is better than a lot of other more expensive options.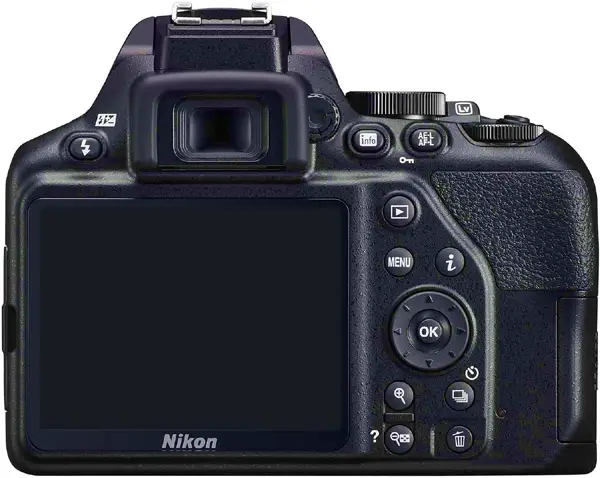 This Nikon camera is a cheap option that you can choose if you're only just starting to work with car photography or if you're still on a tight budget.
It's a great choice if you need something that will help you grasp everything to know about photography in general and photographing cars.
A great thing that this camera has is its picture control system, as it comes with a wide variety of different modes – seven different ones, to be precise, and you will be able to find out what works best for you efficiently.
The autofocus is the best that it can be at this low price, and it also can do up to 5fps continuous shooting.
This one also works amazingly with videos, so if you're considering that to be a part of your car photography career, it could be an excellent choice to go for something that works well with videos.
Just as I've said, this camera is probably the best one you can choose if you're starting with car photography, or any photography, as you can quickly learn the basics and find out what your preferences are.
Learn More about Car Photography
After reading this and considering what your budget is and what your needs are, you will be prepared to make the best choice you can when it comes to car photography.
There are always new things to learn, and even though car photography sounds simple enough, getting into this niche requires that you know a lot about photography in general.
Depending on whether you work with moving cars or cars that are static, you will need to implement different aspects of your photography skills.
To learn more about car photography and make sure that this truly is the niche you want to go with, make sure to check out this article to learn everything there is to know about car photography, as having the best camera for car photography alone won't make you a professional, but knowing the theory, too, definitely will.
Click on the following link for free lightroom car presets
FAQ
Which camera is best for automotive photography?
The overall best camera for automotive photography seems to be the Sony A7R IV.
The autofocus on this one is amazingly stable and accurate when you work with it; Sony outdid everything Nikon and Canon have to offer.
But, if you can't afford that newer model just yet, the Sony A7R III works amazingly well.
What lens is best for auto photography?
When doing photography with cars, the best lens to go for is a wide-angle lens.
Ultra-wide lens can be a good option, but it's not of the essence to have the ultra-wide-angle version; a basic wide-angle lens will mostly do the trick.
What camera do most street photographers use?
Regarding street photography, that comes with some special requirements, but it seems that the most loved camera among street photographers is the Fujifilm X100V.
Another one that many people love is the Panasonic Lumix LX100 II.
Is the Nikon D7500 good for car photography?
The Nikon D7500 is overall a decent camera for doing car photography, but you can get a lot of better options for car photography.
It has a good enough autofocus and a decent shutter speed, but not good enough for getting superb quality images in car photography.