What photographer hasn't dreamed of traveling the world, visiting exotic destinations, and capturing inspiring images? Imagine the sights you would see, the stories you would have to tell.
But how practical is a career path as a travel photographer? Is there really a need? Can you actually make a living? What do you have to do to break into the business?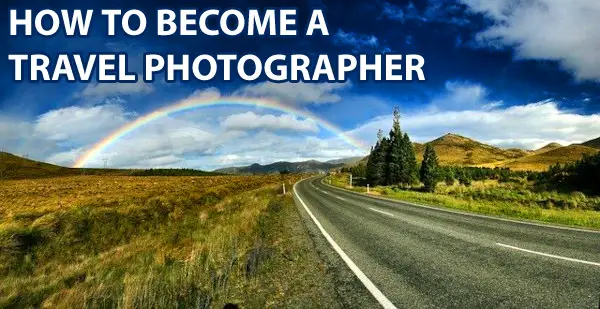 Is it really viable to live your dream?  Read on to find out.
It's a big topic, and i'll be honest, there isn't a single right way of doing things. There are many paths to becoming a successful travel photographer. However, it is possible to make your dream come true. Keep reading to learn the ins and outs of how to become a travel photographer and get paid to travel the world.
Types of Travel Photographers
One of the appealing things about travel photography is that there are a lot of ways to approach it. Many travel photographers work for themselves or do freelance work contracting with companies and rustling up their own clients. Others work for a specific company.
Many types of photography are also involved. Even if you work primarily as a portrait photographer, when you travel for it the destination also becomes part of the shoot, meaning you'll need to be good at landscape photography also.
To give you a better idea of your options, let's look at a few common types of travel photographers.
Resort Photographer
This can be a great gig for travel photographers who still like a bit of stability. World-class resorts around the world hire resort photographers as a service for their guests. You might photograph people participating in activities and adventure tours, offer family portrait sessions, or help staff the on-site photography store.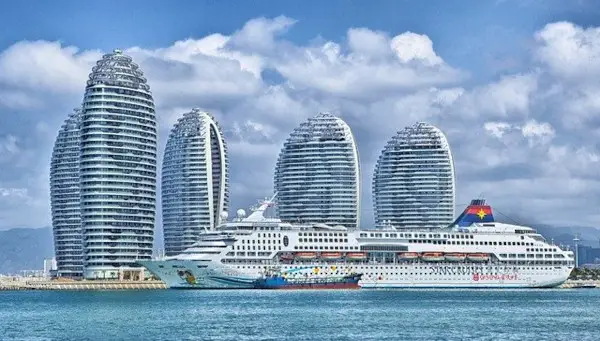 This work tends to be seasonal, giving you the opportunity to spend a few months at a ski resort followed by a few months at a beach destination. The resorts often offer accommodations at a reduced rate so you won't have to worry about finding a place to live or transportation.
Cruise Ship Photographer
Another way to enjoy a stable job is to work as a cruise ship photographer. You'll mostly be working on the cruise ship, offering portrait sessions and photographing events. But you may get a chance to get off the ship and visit some of the amazing ports of call your ship will be visiting!
You'll have to be okay with a little monotony in exchange for stability in this role as life on board the ship can be a little boring. You'll also have to be okay with living in only a tiny little cabin for personal space. The plus side is that you have virtually no living expenses!
Photojournalist
Both the previous positions are great for travel photographers who are just getting started. Photojournalist positions, however, are highly sought-after and you'll have to have already developed sharp skills to land one of these jobs. And be prepared for stiff competition.
This type of photography often involves photographing events, issues, or a particular subject or location. You'll also need strong writing skills as you may be required to write the story that your photos will be accompanying.
Wildlife Photographer
Hello National Geographic! If you love photographing nature and wildlife, this could be a good role for you. It won't be easy, however. Getting those epic images of animals in the wild requires a lot of patience and expensive equipment (i.e. super long lenses). It's doubtful that this photo was taken with a nifty-fifty!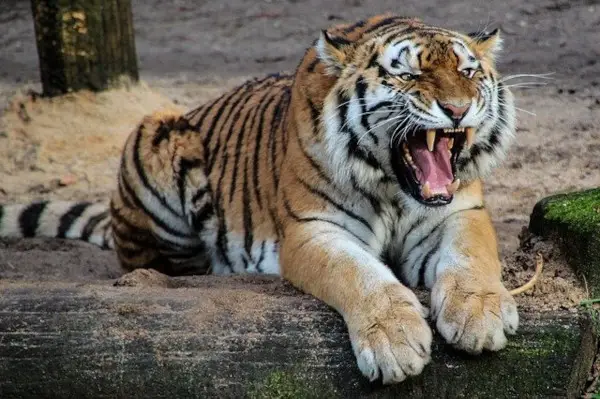 Destination Wedding Photographer
There are two ways you can approach destination wedding photography. First, you can move to an exotic location that attracts destination wedding couples. Second, you can travel with your clients to whatever epic destination they're visiting. You can also do both, nothing is stopping you!
This is a great way to combine a love of portrait photography with landscape photography. Not only will you be focusing on photographing their event, but also showcasing the location.
Travel Photographer/Blogger
These days many people are striking out on their own and leveraging the Internet to their advantage. If you can make your site stand out among the crowd, this can be a great way to "be your own boss" and fund your travels.
It can also be nerve-wracking for those who prefer a steady paycheck. Travel photographers often have more than one income stream to provide more stability and this is a good egg to have in your basket.
Freelance Travel Photographer
Many travel bloggers might also work as freelance photographers. These are photographers who run their own business and take on clients looking for specific content. At times they may work for various clients at once. Other times they may score a more stable gig working with a big client for a regular monthly income.
Social Media Influencer
Social media influencer is a relatively new way to be a travel photographer. You have to be savvy with social media and have already developed a strong following before you can begin.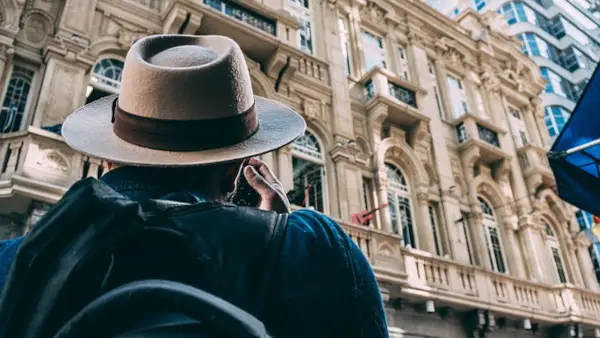 Once you're in a position to offer your services you can start reaching out for sponsorships and marketing partnerships. Companies will pay big money for images featuring their products in exotic locations and being marketed to your (substantial) following.
Photowalk Guide/Photography Teacher
Once you get a few years of experience behind you, becoming a photo walk guide or teacher is a great next step. You could live in a coveted photography destination and offer photo walks in your area. People will love to have a local photography guide to ensure they are at their destination at the right time of day as well as offer pointers based on experience shooting a particular location.
You can also arrange workshops and photo walks to take groups to other locations. You'll need a good level of experience as well as the ability to visit and scout the locations ahead of time. After all, people are paying you to know what's going on, not figure it out on the fly.
Is Travel Photography a Good Career?
I've talked about the various career paths that you can take as a travel photographer. But how do you know if travel photography is right for you?
On paper, it sounds exotic and glamorous. Who wouldn't want to visit some of the most gorgeous destinations in the world and create jaw-dropping images? But in reality, working as a travel photographer is quite demanding.
You'll spend many hours riding in planes, trains, and automobiles, and waiting around in airports. A lot of that time you'll spend alone, or with people you don't know. You'll be away from home a lot and that can be difficult if you have a family.
You'll have to be able to adapt quickly to changing circumstances and think on your feet. You are a slave to the light so, even if you're jet-lagged and exhausted, you might have to drag yourself out of bed to get those epic images in that soft just-after-sunrise light. Then, you might have to stay up to catch it at the other end of the day.
Your finances can also be rather uncertain. A few lucky travel photographers work for a company and can depend on a steady income. Many work as freelancers or work for themselves, meaning they are responsible for finding new clients and operating their own business.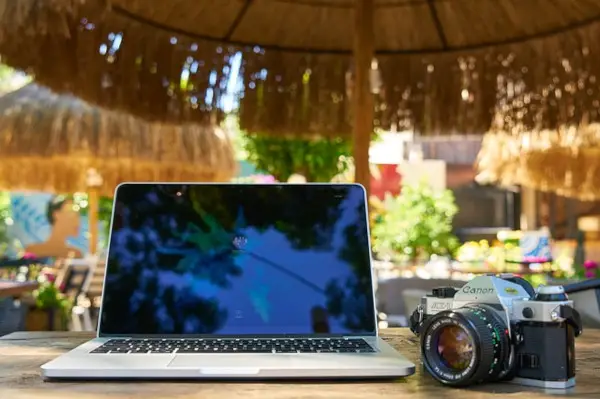 So, is travel photography a good career? The answer is not straightforward and largely depends on whether what you just read sounds exciting to you.
How Do I Get a Job as a Travel Photographer?
There is no one way to get a job as a travel photographer. How you get started will depend largely on the career path you take. For example, becoming a resort or cruise ship photographer will require scouring the Internet for and applying to job openings. Becoming a photojournalist is going to require more experience and a more refined skill set.
However, there are a few things you can do to start the process and strengthen your chances of being hired when you find the opportunities you're looking for.
Build a Portfolio
No matter whether you're applying to an open job position or looking for your own clients, everybody's going to want to see what you can do. To that end, crafting a rock-solid portfolio, and updating it often, is key.
There are a few different ways that you can build a portfolio. You might create a PDF booklet that you can easily email to potential clients or publishers. You can create an online gallery on your own site or even use sites like 500px to host it.
Regardless of the form it takes, your portfolio should be a concise gallery of images showing what you do and how good you do it.
Concise is the key word there. Though we would love to think this, people don't actually want to spend hours browsing through our portfolios. They want to glance at a few images to get an idea, make their decision, and be done within a few seconds.
Make those seconds count!
Keep in mind that you might want to create different portfolios for different types of clients.
Develop Your Niche
Photography is a big world and while you can dabble in everything, you won't become amazing unless you specialize. There are so many types of photography you can choose from — macro, landscape, portrait, wedding, astrophotography, and so much more.
Plus, you can develop your own unique approach to your favorite type, creating a recognizable look that is all your own. When someone familiar with your work can see one of your photos and know you took it without being told, you've mastered your niche well.
How do you figure out your niche?
Start with your portfolio. These (should be) your best work, and the type of work you're looking to attract more of. Also, don't be afraid to look at your favorite work, the photos that make your heart sing. You might not have included them in your portfolio because you don't think they'd sell, but this is still a good clue about what your niche should be.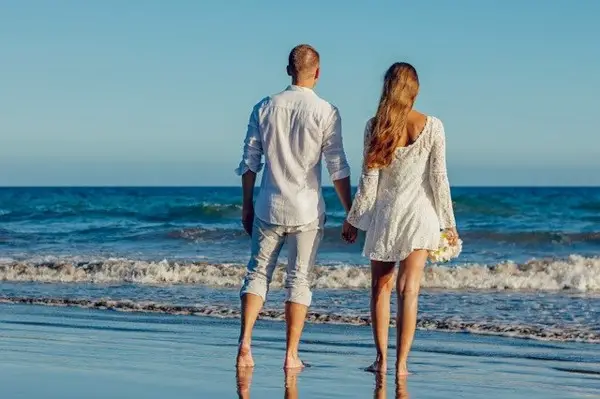 Getting Clients
Once you've honed your skills and built your portfolio, you're ready to search for clients. Whether you build your own business or go the freelance route, you'll need to know how to find the right types of clients.
Start with local travel clients. Talk to hotels and tour operators in your area. These types of businesses are constantly looking for new content to post on their website and social media. Someone has to take all those pictures and by working with a local operator you can more easily develop relationships with repeat clients.
Don't be afraid to reach out. Research companies you'd like to work with and build a proposal that shows them what you can do for them. Once you've wowed them with your service, keep it up by finding creative ways you can continue working together.
Tips for Success
Without a doubt, there are legions of photographers out there who would love to make travel photography their career. However, it's likely that most of them will fail. It takes a certain type of determined person with a strong internal motivation to be successful as a travel photographer — or pure luck, perhaps. But because travel photographers tend to work with so many different clients, getting lucky often enough to make a living is unlikely.
So, what can you do to make your venture as a travel photographer succeed? Let's look at our top tips for success.
Learn Your Craft Well
A basic knowledge of photography is not going to get you where you want to go as a travel photographer. You might be able to land a job as a resort or cruise ship photographer with basic skills, but if you want to advance, you're going to have to get good.
You have to develop your eye for taking pictures by studying composition rules — and understanding when you can break them. In order to adjust quickly for changing lighting conditions, you'll need to understand the relationship between ISO, shutter speed, and aperture. You will adjust these differently depending on the circumstances to create a well-exposed image.
Furthermore, you'll need to know how to pick locations, choose angles, and find good lighting. As you've already discovered, you can take a snapshot with the click of a smartphone button. However, if you want to create a masterpiece image that someone will pay $1000 for, you've got to understand all the work that builds up to clicking the shutter.
You also have to know what you can do with editing software after clicking that button. In this day and age of digital photography, editing skills are a necessary part of taking pictures. This is especially true if you want to take pictures that sell.
Don't Give Up
I'll be honest, it can be downright discouraging getting started as a travel photographer. Even seasoned professionals go through dry spells that make them question their skills and relevance as a photographer.
You'll probably apply to a lot of positions or send your portfolio to a lot of clients only to receive no response or an unfavorable one.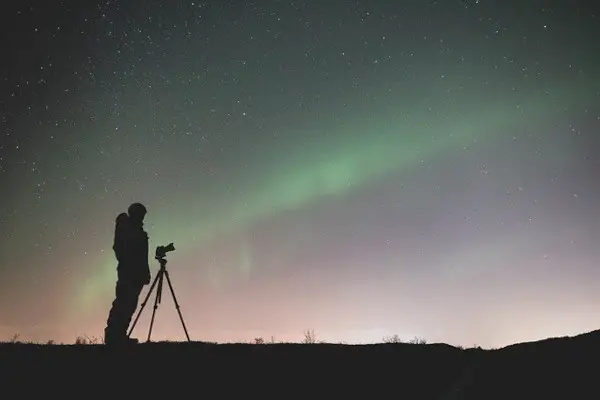 Keep your chin up. Don't be afraid to accept constructive criticism on your work and understand that maybe your work won't be everyone's cup of tea. It's a fine line to walk, accepting criticism without feeling devastated by it. If you manage it right, you can learn from it and improve your images.
Be Creative
Let your creativity flow. Be the photographer that arrives at an often photographed destination, but takes the photo that stands out. That means you're going to have to find a new angle or come at an odd time of day when everyone is occupied with something else.
Proven techniques might not work with every site you photograph. Come up with new ones to make your images unique.
Have a Plan
Every once in a great while you get a "lucky" shot that "just happens." But you can't build a career on that. Most amazing travel images have hours of planning behind them.
The photographer doesn't often just "happen" to be in the right spot at the right moment. They spend hours on the Internet and in-person scouting locations. They choose the right time of day, they scout the location looking for the best angle or a unique perspective on a popular landmark, they carefully choose the settings they'll need. Then, they wait for that one instant when it's time to press the shutter and capture that magical moment.
Watch and Wander
That being said, there are also times that you might stumble upon something that wasn't a part of your plan. When you visit a new location, set aside a bit of time for exploring. Wander through the local marketplace, talk to the locals and ask about landmarks or scenic locations in the area that might not necessarily appear in the guidebooks.
You might not stumble across these locations at the best time of day, but now that you know they're there, you can come back when the light will be amazing.
Choose Your Gear Carefully
Your most important asset as a photographer is you and the understanding of photography that you carry around in your head. However, what's in your bag also has an impact on the quality of the images that you shoot.
When you're traveling around, it isn't practical to bring along loads of gear. On the flip side, you don't want to be in the right place at the right time without the right gear to get the shot.
To that end, you'll need to choose your gear carefully. Mirrorless cameras are generally smaller and lighter than DSLRs and can be a good choice for travel photographers. The Canon EOS RP or the Sony Alpha A7 II are both good choices for full-frame cameras.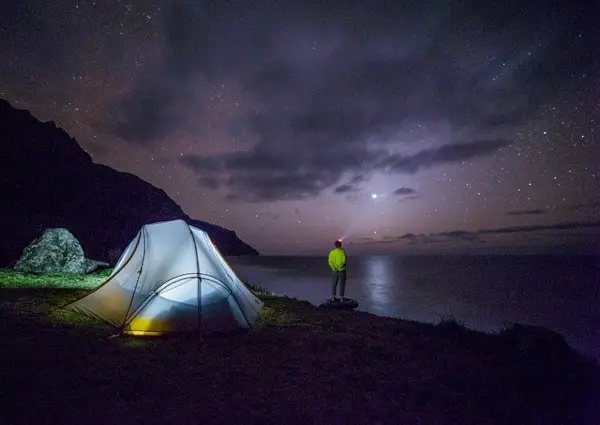 As far as lenses, you'll probably want at least a wide-angle or mid-range lens and a telephoto lens. You can use primes, but zoom lenses and the versatility they offer are definitely a travel photographer's friend. Here's a more in-depth look at one travel photographer's gear bag to give you a better idea.
How Much Money Do Traveling Photographers Make?
As you might have guessed by now, there is no one answer to this question. There isn't even a range we can give you. How much you can make as a travel photographer largely depends on the type of travel photographer you choose to be. Furthermore, it will depend on your success getting clients and the budget range they tend to be in.
According to the website ZipRecruiter.com, the very top tier of travel photographers based in the US makes between $114,500 and $136,500. However, this is only the top 5% of jobs. The national average is $61,760 with most people earning somewhere between $30,500 and $89,500.
A career as a travel photographer for most people will be a direct result of how much effort they put into their craft. You can do well for yourself, but expect to put in a lot of hard work to get there.
Is it worth it? Only you can decide if the perks of the job outweigh the challenges. To help you decide, let's look next at some of the pros and cons of being a travel photographer.
Pros and Cons of Travel Photography
There are a lot of amazing pros to working as a travel photographer. Let's start with the pros.
You get to travel to and photograph amazing destinations all over the world, there's always new visual information to work with
You get to experience so many things in person (wildlife, places, cultures, etc.) that most people will only see in photographs — or never see at all
You get to meet interesting people and work with/learn from other amazing photographers and creatives
You get to hear and tell Incredible stories
You get to learn about other cultures
You have a flexible work schedule that is not boxed into Monday through Friday
You get to try exotic cuisines
You might find that you start becoming the most interesting person at parties
Of course, there are some hefty downsides to all that glitz and glamour.
You spend a lot of agonizing hours on planes and in airports
You are jet-lagged a lot (and maybe have to work when exhausted)
It may be uncertain when or where you'll find new work
You may not have a home (or won't spend much time there)
Maintaining relationships is difficult, you'll know a lot of people, but have few truly meaningful relationships
You spend a lot of time away from your family
You live out of a suitcase
You might visit sketchy areas of the world while hauling around expensive equipment (always have insurance and remember that your life is worth more than your camera)
The type of travel photographer you choose to become will change the pros and cons of your particular experience. But this list gives you a basic idea of what to expect.
Do You Need a Degree to Be a Travel Photographer?
In general, a degree is helpful, but not required to be a travel photographer.
You'll need to learn photography, but formal education is not necessary for this. With the wealth of resources available online, many amazing photographers are self-taught or have benefited from courses here and there. You can also study photography at vocational schools, community colleges, or art schools.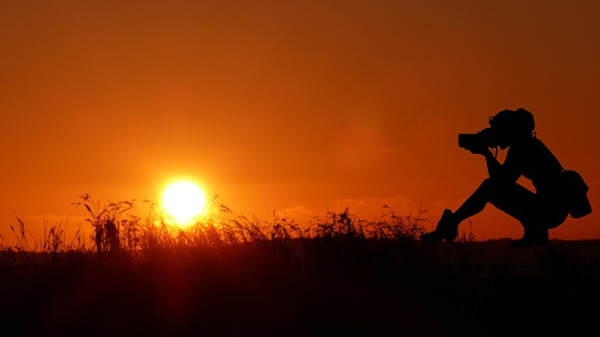 Some career paths may require a degree for other skills. For example, to land a job as a photojournalist a Bachelor's in journalism may be required by certain employers. If you're planning to be running your own business a degree in business administration may be helpful.
What Skills Do You Need to Be a Travel Photographer?
Photography is a big world, which is why many photographers specialize in a certain area such as landscape photography or portraiture. Travel photographers, however, tend to shoot a wide variety of subjects using different types of photography. You'll need to be at least a little bit good at a variety of photography types to succeed.
Other skills that will be necessary/extremely helpful include:
Marketing skills
People and communication skills
Ability to spend time alone
Attention to detail
Planning and organization
Adaptability
An optimistic outlook
Quick reflexes
Editing skills
An insatiable curiosity to explore more of the world
How Do I Get Paid to Travel?
To get to the point where companies are willing to pay to send you to exotic destinations, you're going to have to work hard. Become an amazing photographer with a unique view of the world. Build a portfolio that makes people go "wow!" Pound that pavement searching for new opportunities and clients.
Below is a good video on travel photography:
Most of all, don't give up. Your dream of being a travel photographer can come true, but the person on whom your success depends is… you.
To read about how one travel photographer made his dream come true, check out this article!