Winter weddings bring a lot of photography challenges because of weather, chilly winds and dark skies even in the day time. But still, many couples decide to have a winter wedding to enjoy the special discounts on venues, catering and accommodation.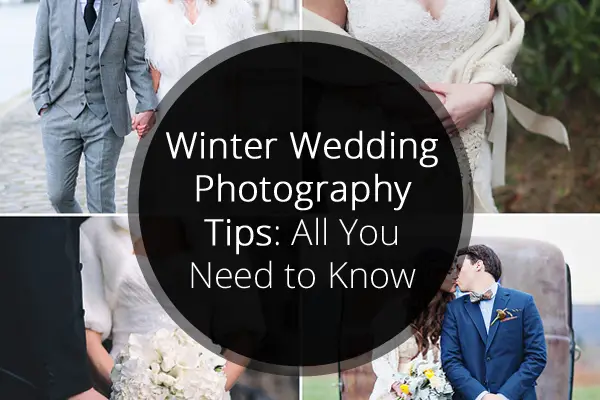 The first thing that comes to our mind with winter weddings is bad weather– snowfall, temperatures below zero and chilly breezes. Ooh! The mere thought of it causes goose bumps. The days are much shorter, it gets dark very soon and sometimes daylight is also not very bright. But, you can have your dream wedding in winters too, if you plan it well.
Make sure the bride and groom are kept warm enough, so that the weather does not ruin their photographs. The bride should have a bolero jacket with fur lining to wear over her dress and the groom should wear a tweed tuxedo, if possible, since it is warmer than a normal tuxedo. When the couple is comfortable with their attire, the photography session will be fun. Here are a few wedding photo tips for perfect wedding photos during the winter wedding season:
Photo-friendly Venue
Except for a few bright days, the days are generally dark in winters. If you can stand the cold outside, there is always a chance of rain and strong winds blowing outside, which can make your wedding photography a dreadful task. So, the venue that you choose must be picturesque and have proper lighting to give your photos a bright background. This ensures that your wedding photos can still be beautiful, without being shot outside. Choose a venue that also offers discreet but stylish spots for bride and groom pictures and areas for group photographs. Relax and get some really memorable pictures of your most special day.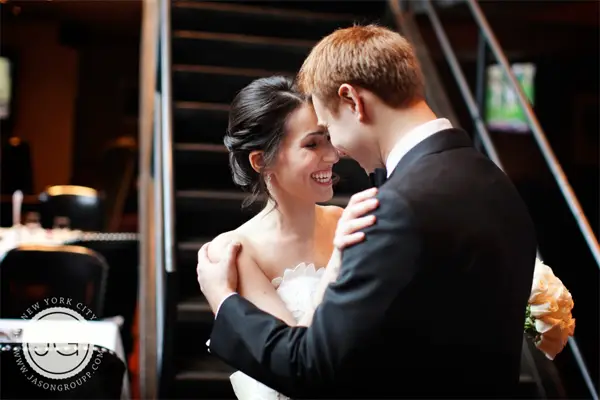 Efficient Lighting System
The photographer must use a tripod to cope with dim lighting. Using a camera with a flashgun for pictures is not a good idea, the photographer must have proper lighting equipment to give you your perfect memories. An on-camera flash creates horrible shadows, it must only be used when there is no alternative. Besides lighting, a tripod is an essential piece of equipment to ensure high quality photography at any time of the year.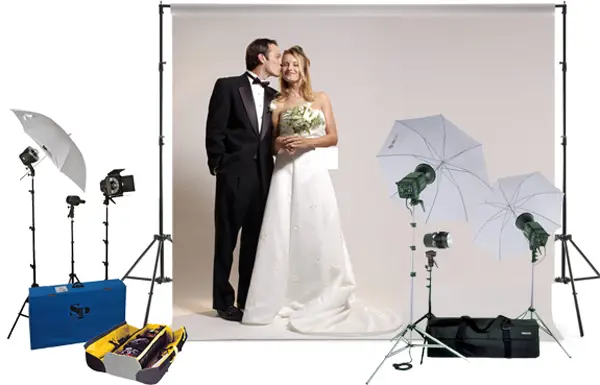 Dress with the Weather in Mind
Since, it is a season of dark weather you must carry all the brightness in you. The importance of keeping yourself warm has already been mentioned To add to it, the bride should keep a pair of winter boots at hand, as they won't be visible under her dress, and keep her feet warm. Hats, mittens and scarves can also be used by the couple to cover themselves up in a creative way and look fashionable in their photographs. The bride's make-up should rather be warm and bright as per the season, so that she comes out as a cherry on a dark chocolate cake.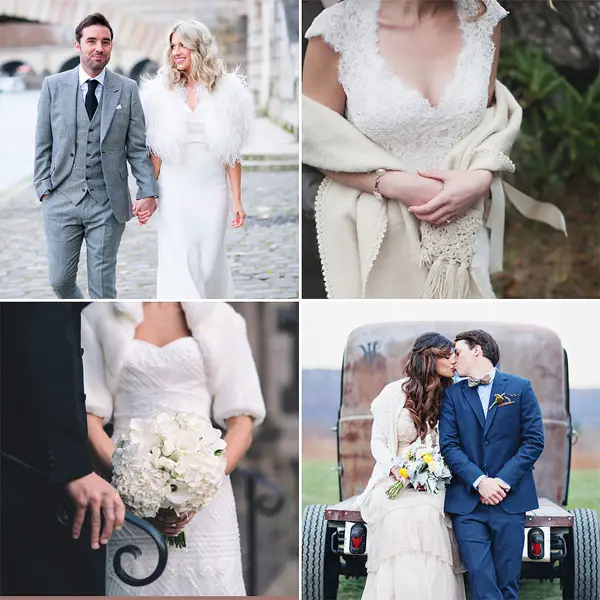 How about Engagement Photo Session
We rarely have grand photo sessions on engagements, but as a trial run for your wedding photos, why not go for an engagement photoshoot. Long island wedding venues hosts amazing engagement parties apart from grand weddings and reception parties. Outdoor parks can illuminate your party, if you do it in summers or even in fall for that matter. This way, you can test your photographer's abilities and can take care of loopholes, if any, during your engagement already.
Cheap Photographer, Costly Outcome
Invest in photography. Wedding photography is as challenging as other abstract or professional photography, so make sure you invest well in some awesome winter wedding photography ideas . Otherwise, you may not be very happy with the outcome. Some couples ask their friends to photograph their wedding and the results are not very exciting. So hire a skilled and experienced photographer, as this wedding day will only happen once
If you follow these tips you are sure to have the most beautiful photos to remember your breath-taking winter wedding day by!
For more information on wedding photography, check out this article.