Underwater photography is an acquired taste that is both an art form and a means of obtaining data. Usually, scuba divers are the ones taking underwater photos, but this art form can also be carried out while diving on surface supply, just swimming, snorkeling or safely inside a submersible.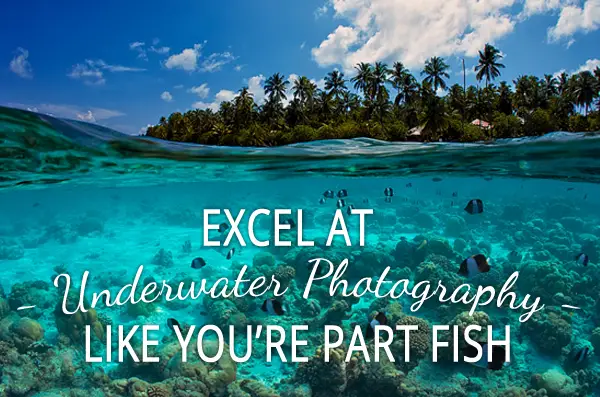 While underwater photography can be understandably difficult to successfully carry out, it is a highly sought-after photographic pursuit because it provides the chance to capture rare and unique images. The subjects for this style of photography generally include every type of marine animal that you can imagine (marine mammals, fish, etc.), yet things like shipwrecks, invertebrates, underwater cave systems and portraits of fellow divers are also fair game
If you want to excel at underwater photography like you came from the ocean itself, then just read our guide. It's better than getting all wet.
Gear Requirements
You won't get anywhere without choosing the right gear for your underwater excursion. You're limited to two, distinct choices when shooting underwater images: a point-and-shoot inside of a waterproof case and a DSLR inside underwater housing and featuring external strobes.
The point-and-shoot has a couple of benefits. First up is its economy as well as the ease with which you'll be able to set it up on location. As a bonus, you can take pictures with greater ease on the surface because there's a lot of light there. However, the drawback to this camera option is the lack of being able to direct the light you're working with because the strobe is part of the camera body. Finally, manually controlling your exposure is a bit of a problem, too.
If you're a pro, you'll gladly use DSLR instead for your underwater creations since the degree of freedom you get due to absolute control is second-to-none. For example, you'll be able to exert control over speed as well as aperture, depending on what's going on (read: movement). You even have the power to direct the strobes where you want. Of course, nothing's perfect, so expect challenges like maintenance difficulties, costliness and unwieldiness.
Getting a Grip on Fundamental Settings
According to National Geographic, there are fundamental camera settings that you should be intimately familiar with if you want an edge when taking underwater shots.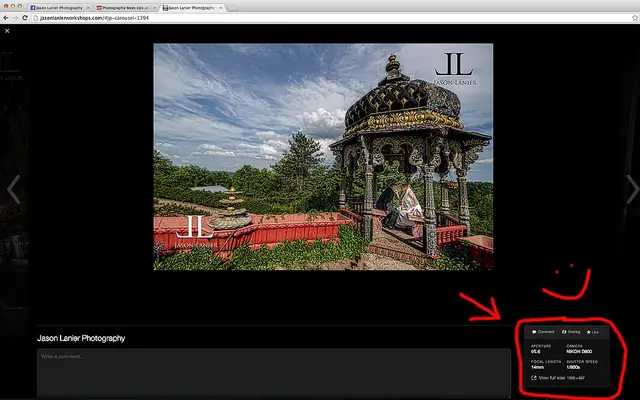 Just keep in mind that you may not even be able to get to these controls underwater if you're working with certain point-and-shoot cameras.
Daylight Mode: This is a reference to your camera's white balance. Much of the time, underwater photography works the best when your white balance is in daylight mode. This is particularly true if you are depending on flash.
Low ISO: Don't go above ISO 200. Ideally, you want to keep your ISO at 100 or 200. If you increase it beyond 200, be prepared for that annoying digital noise to infect your pictures.
Aperture: To have improved depth of field in your pictures, shoot between f8 and f16. Of course, this all depends, at the end of the day, on how deep you are in the water.
Different Speeds for Different Occasions: You will obtain the proper exposure in your camera's manual setting. Just make sure you have the correct mix of both speed and aperture. Think of speed as nothing more than a creative tool. To take motionless and sharper underwater images, just set a higher shutter speed of either 1/125th or even 1/250th. On the other hand, to snap fish swimming, a far slower shutter speed of no more than 1/15th is what you want.
Focusing: Keep your camera's focus in single subject and on automatic, which lets you autofocus on your subject. In this mode, so long as you make sure the shutter button's down, the focus will still be held even if one recomposes the entire scene.
Setting Realistic Expectations
It's completely necessary to set realistic expectations when you start your underwater-photography excursion, particularly if you are doing this for the very first time. It goes without saying that your first crack at this genre of photography won't be close to what you see on the Internet or in any good photography publication due to the learning curve. It takes time and practice to evolve into an effective underwater photographer.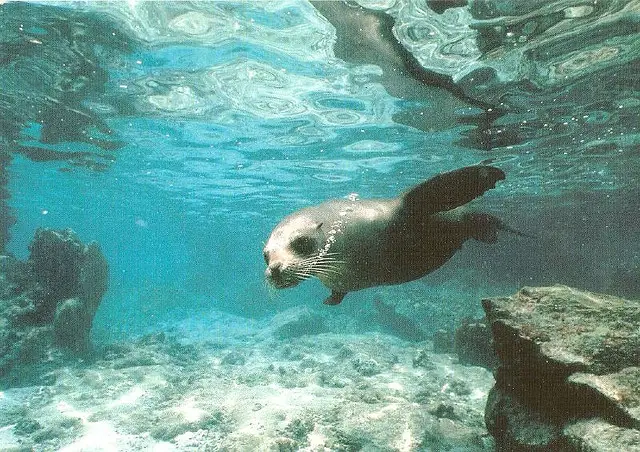 Know that what you admire in galleries by, say, National Geographic and the like is the end product of professional photographers who have invested years into their craft, along with a lot of money on expensive equipment. So it naturally goes without saying that you should manage your expectations and not expect to reproduce the same quality work, particularly on your first try.
Get in Close on the Subject
Since water amplifies the pressure on the body, you should know that water can affect a great many things as well. Water also affects light as it filters through the surface of the water and descends to the bottom. As a result, you should expect that water will impact aspects of your photography.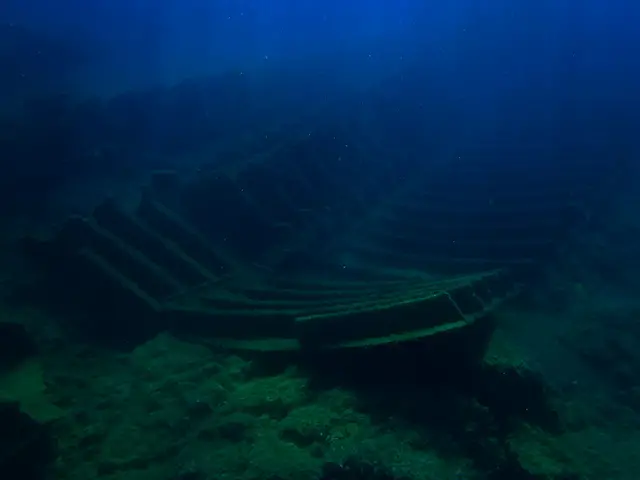 In order to combat these problematic issues surrounding water and its effects, it's important to get in as close as humanly possible to your subject. It goes without saying that underwater photographers must still maintain a safe distance between them and fish, coral and plant life. If there's less water between you and the subject, expect the colors to show up more vividly in the image. Sure, you can always use photo-editing software to remove excessive color after you shoot, but save yourself the trouble and do it right the first time by getting in close.
Water Makes for an Interesting Factor
People spend years trying to perfect the art of underwater photography because so many factors make it a difficult endeavor. It's not just shooting correctly and under the right conditions you have to worry about; you have to worry about being a capable swimmer and lugging all the necessary equipment with you during the shoot. Oh yeah, and you also have to worry about great white sharks!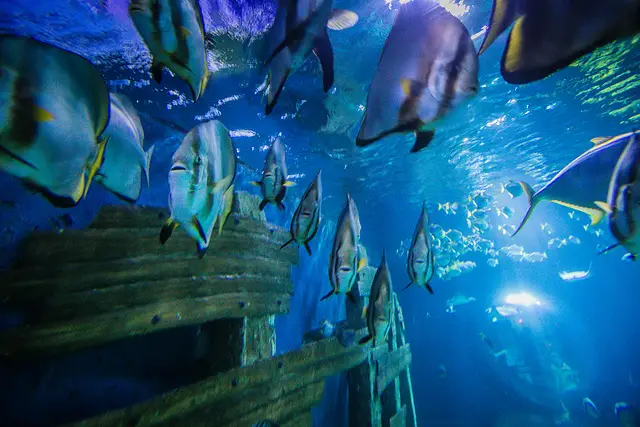 Okay, while not every underwater-photography journey will involve a shark attack (cross your fingers!), you still have to contend with the difficulties of shooting in water. That's why you should lower your expectations and not assume that you'll be able to get the sharpest, National Geographic-style pictures every time. It takes a while to hone the skills to perfect this art form.
Have you ever tried underwater photography? If not, are you at least open to trying it in the future? Tell us what your plans are for shooting in water in the comments section!