The digital era is here and photography has taken many strides into the future of artificial intelligence, thanks to camera lenses that beat human imagination. That is not all. There are many different brands to choose from such as Nikon, Canon, Sony, Olympus among others. But, does it mean everything you are going to buy should be automated and have all the bells and whistles? No!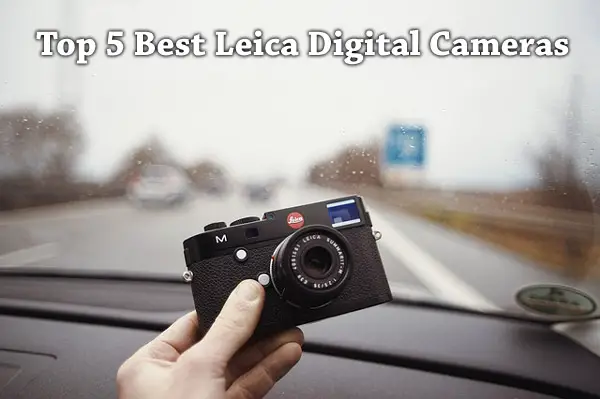 Leica cameras are known for their attention to detail during manufacturing, and in the superior lenses while the company has reduced the camera to its essentials.
Camera filters have become things over which people craze to vary scene appearances in the shots these days. And when you add photo editing programs, the final edit is what we wanted a picture to look like originally or maybe not.
I will not go into the history of Leica and rangefinder cameras as that is a long article on its own.  If you are interested, take a look at this article on Wikipedia.
In this article, I explore top five best Leica cameras for the money. But, before going into the details, here are some things worth noting.
Buying a new camera doesn't make you a Pro
They say a bad workman quarrels with his tools, and it somehow applies to photographers who keep blaming their old Leica camera purchases. You may be tempted to go out there and buy more gear for your digital eye, but still, if you cannot take a good shot, the only way to ace one's skills is to focus more on photographic books for professionals.
Leica models perfect value over Complexity
We live in the age of technology, and every day, an utterly complicated camera becomes a new sensation. However, Leica camera models don't flow with that because a quick preview of the M-Series, Dlux or any other brings to the fore an old-school feel yet their simplistic nature is more valuable than the complexities that manifest in postmodern cameras.
They are also a definition of aesthetical bliss that comes from holding a camera that promises more than its simplified appearance. The company has been actively stripping Leica camera superfluous elements reminiscent with most models, and the aim is to create a product that presents photography lovers with a simplicity of use. No exaggeration but just an aperture, ISO control, focus, shutter speed, and sometimes you don't even need a spare battery!
What to look for in a good Leica camera
Before I review the top five Leica cameras, here is a quick run-through of the features to look for when out for a purchase:
Rangefinder

Is it a manual focus or autofocus model?

Film or digital?

Complexity or simplicity?

CMOS or CCD?

Does the cost meet your budget?

The sharpness of the lens.

Viewfinder

Can it take video, still shots or both?

The size of a camera may matter.
Top 5 Leica cameras
Now, let's take a look at my top choices: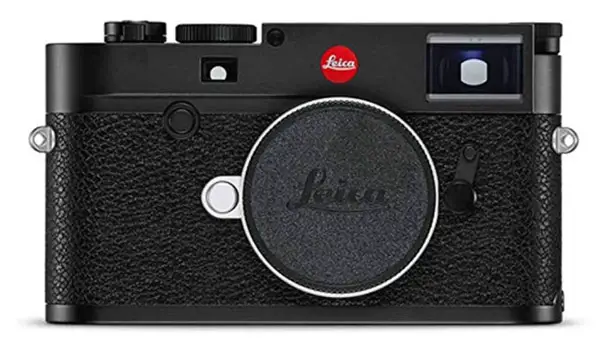 What do you get with this camera or what makes its outstanding? Well, it features the following:
It is the slimmest of all the M series.

Features an ISO: 100-50000 for taking shots in different lighting conditions.

It has an optical viewfinder with a higher magnification than the previous models.

Still-photography. No video recording capabilities.

CMOS sensor at 24MP that combines with Master II image processing for dynamic color rendering.

Continuous shooting ranging from 5 frames per second up to 40 supported by 2GB image buffering.

If you love street photography, the M10 is a perfect fit, thanks to a rangefinder.

Gorilla glass LCD monitor (3.0 inches), 1.04m dots

Durable, thanks to magnesium alloy chassis and solid brass components.

M10 has an inbuilt Wi-Fi for direct image sharing to Smartphone and allows for remote control during hands-off shooting.

Supports DNG and JPEG image formats and multiple languages.
For more information on this model and current pricing click here.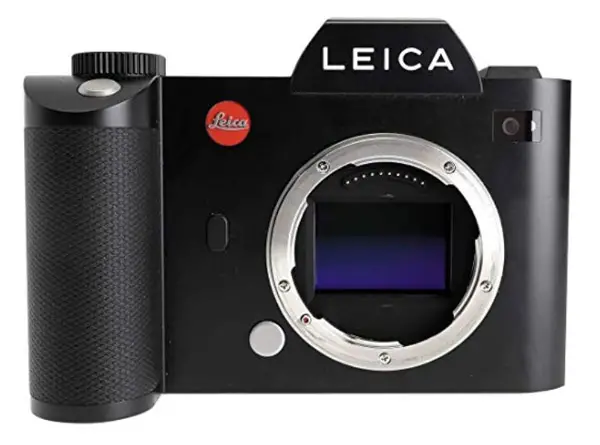 Next is the Leica SL, a digital camera that is also mirror-less. The question is, what makes it a top choice for those who hobby photography?
The resilience of a mirrorless

It features a viewfinder (EyeRes, electronic, x0.8) which can be brightened in dim light

Leica TL mount lenses can also be mounted on the camera without an adapter in addition to SL lenses

Leica SL has the fastest autofocus of any professional camera including SLRs

The body is durable, made of a block of solid aluminum

4:2:2 10-bit format with 4K cine resolution

No low pass filter to give maximum sharpness

You can use Leica SL App for remote controlling the camera.

24MP, CMOS sensor
For more information on this model and current pricing click here.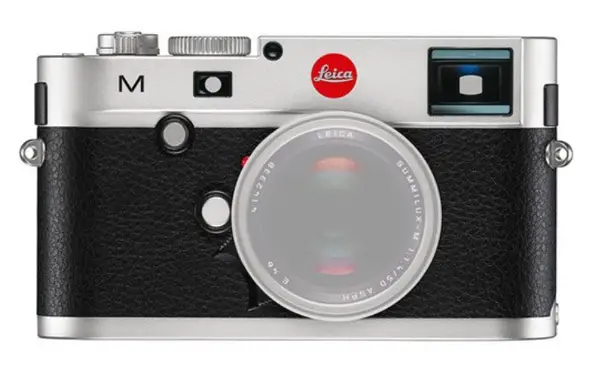 Number three in this list is the 10771 M Leica digital rangefinder camera.
It features the following:
24 megapixel CMOS sensor in full 35 mm format

Live View and Live View Focusing

Top and base plates are machined from solid brass

Long life 1800 mAh lithium-ion battery


Splash-proof Camera Body

Large, high-resolution 3″ monitor
For more information on this model and current pricing click here.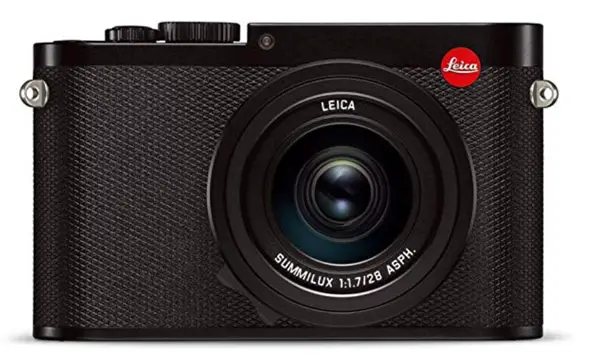 The compact camera redefined. It has the following features:
MP4 Video recording format

AAC Sound recording format and stereo microphone

3.68 MP electronic viewfinder


built-in Wi-Fi module

serial image speed of up to 10 frames per second

A comfortable grip, thanks to ergonomic build.

Simplified navigation
For more information on this model and current pricing click here.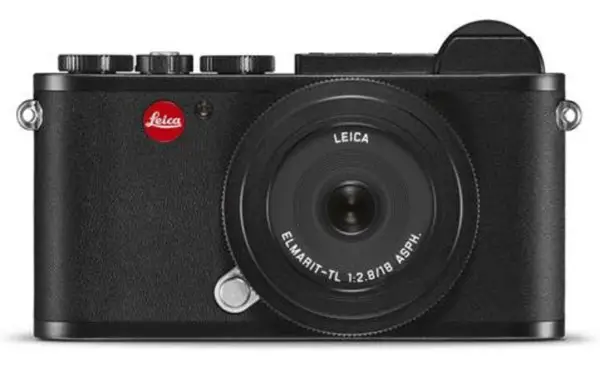 The last item in this post is Leica CL, a compact camera with impressive features such as the following:
easy connection to the Leica FOTOS App

Lenses with Leica L-Mount (TL- and SL- Lenses), Leica M/R lenses using the Leica M-Adapter L/R-Adapter L
APS-C system

Total Pixel: 6088 x 4100 Pixel

3840 x 2160 p (4K) 30 fps, 1920 x 1080 p (FHD) 60 fps, 1920 x 1080 p (FHD) 30 fps or 1280 x 720 p (HD) 30 fps

ISO 100 to ISO 50000
For more information on this model and current pricing click here.
In conclusion, while Leica incorporates the latest technology to give photography lovers a new feel when out taking pictures, its cameras are simple and stylish. Whether you are an amateur or professionals, the history of the Leica brand and its customer service as well as high resale value are what make these cameras so popular.

Let me know what Leicas I should add to this list.
For more on street photography, check out this article.