Many photographers own two cameras – a DSLR plus lenses for 'serious' photography and a compact camera of sorts to carry around for unexpected photo opportunities. Or else they may opt for a so-called 'bridge' camera with a built-in zoom lens. Some of these are almost the size of a DSLR which may then lead to the need for a smaller compact camera.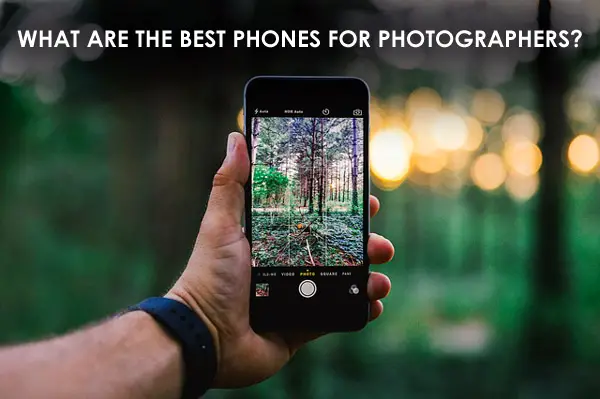 Keen photographers tend to feel naked if they don't have some means of capturing images with them –'what if I see something amazing? I will always kick myself for not having my camera with me.' Hence the need for compact cameras…
Compact cameras have in fact developed to the stage that, for many people, it is the only camera that they need. It was also the obvious choice for first time camera owners. Compact camera sales grew and grew…until the march of the Smartphone cameras really arrived. The progress of camera development in mobile phones has been nothing short of remarkable.
Smartphone Cameras
If you take the time to actually look at image quality improvement over the last few years you will be astounded. The modern smartphone is now capable of producing images of such quality that the compact camera market is under severe pressure – World-wide quantities shipped in the Jan/Feb period this year were 28% down!
This really is the arrival of the 'camera in your pocket' in a big way – and what a choice we have!  If you are in the market for a new smartphone and you are a photographer the practical first step (sadly!) is to decide your budget. After that you should take the time to enjoy making your purchase and cruise the internet doing your research.
There are many websites giving their thoughts on the top 10 and so on but the key point to remember is that you are buying this Smartphone/Camera for YOU not for some researcher. You are going to be the one to use it and only you really know what your creative desires are – what you expect from your smartphone…
The second big choice you need to make is a big one – Apple iPhone or Android. Both systems have their passionate adherents and, once again, you are going to have to make a choice that only you can make.
iPhones
iPhones tend towards the pricier end of the market and so may not fit your budget. They are remarkable products with great camera functions but you do have a fairly limited range from which to choose.
If you have a limited budget but still hanker after an iPhone a refurbished unit can be a good way to go. It must be from the manufacturer or an authorized agent as you want a refurbished phone with a warranty and not just a used unit.
A couple of thoughts on best value for money iPhones – The iPhone XR is a good option as it has almost all of the X-series features—including Face ID, portrait-mode photos, and a larger screen—in a reasonably affordable handset that comes in a selection of colours.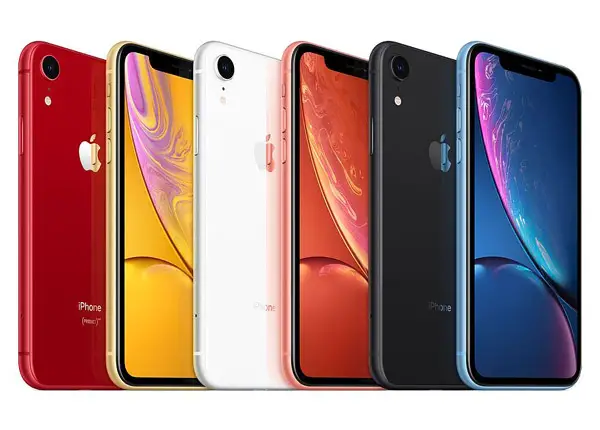 It obviously has some negatives compared with the XS and XS Max. A lower-resolution screen which is a LCD panel instead of OLED, which means it's a bit less sharp and its contrast isn't as good. It doesn't have a telephoto lens on the back, and it's a reasonably large phone…but it is an iPhone and it will give you excellent pictures.
And then you have the iPhone 7 as a potential entry phone. It was released in 2016, but it remains a very good phone in the all the key areas. Fast processor, good screen, and a pretty capable camera, and it costs significantly less than the XS or XR. It still does most of the things that you'd want your iPhone to do, and it should continue to receive operating system updates for years.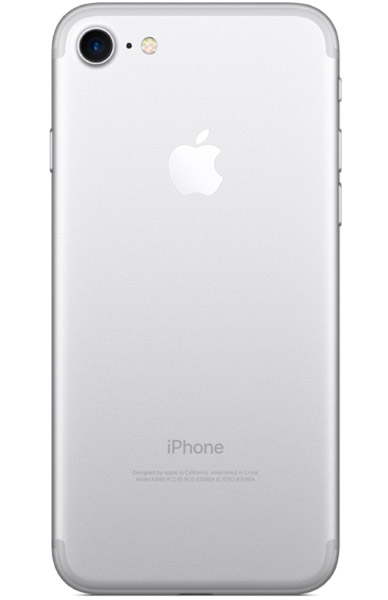 Android Phones
If your thoughts move to an Android phone you will be absolutely spoiled for choice – there are literally hundreds of new android powered units released each year – you need to bear in mind that the smartphone market (Android particularly) changes constantly and the chances are that whatever you buy there will be something new tomorrow!  Despite that – the phone that you have just bought will delight you with great images…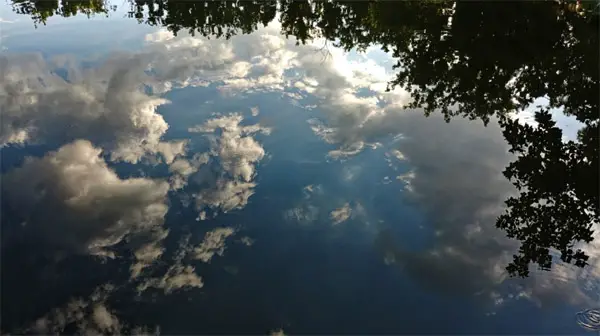 Basically the Android operating system was developed by Google who licenses companies to use it. Component vendors make chips, cameras etc… so each brand creates individuality by phone design, special apps and the key item – software. Some companies also add their expertise in developing key hardware additions such as special lenses.
Another differentiator is how well they blend in to the Android operating system.
With that behind us let's talk phones…
I just love Smartphone Cameras and what they can do for photography today – they are just amazing when you think where we have come from…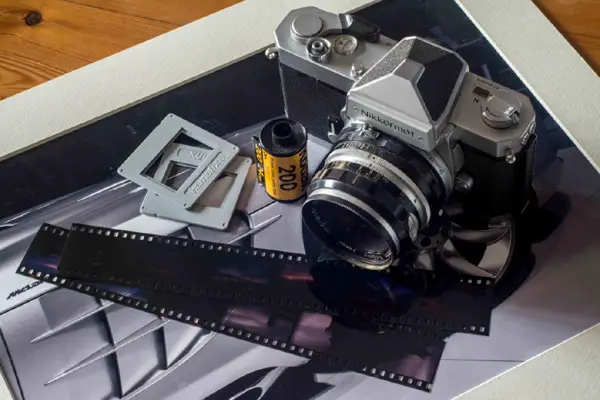 …and in my (and other peoples!) opinion the phones that make the best use of the Android operating system and software in general are – not surprisingly – Google with their Pixel smartphones. They compete very successfully with the multi-camera models despite having just one back facing camera.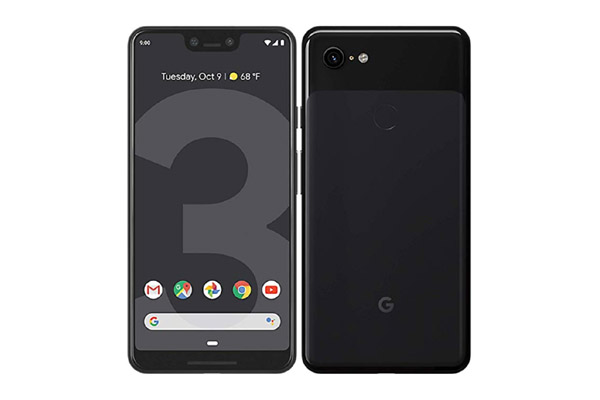 It's all done with software. They are right at or near the top of most websites top ten listings. The Google Pixel 3 and Pixel 3 XL are worth looking at if your budget fits them! They have great cameras and, particularly with the new 'Night Mode', are well worth having a look at.
Multiple Cameras
The recent big step forward has been the development of multiple cameras to fit into the tiny space available in smartphones – the relentless competitive pressure to improve smartphone photography is bearing fruit. Every manufacturer is trying to be at the head of the pack.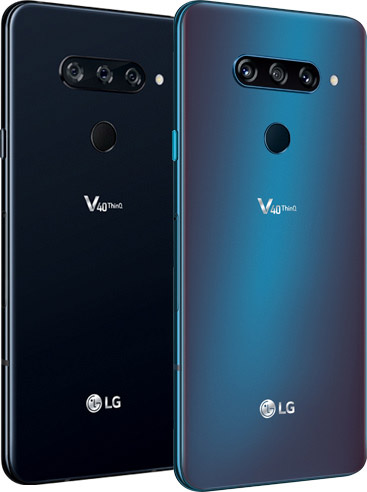 Just recently two back cameras were the norm – a standard camera plus either a wide angle camera or a 2X telephoto camera or a portrait camera to blur the background and get reasonable bokeh.
Then the LG V40 arrived with three rear cameras – standard, wide angle and telephoto…as well as two front cameras – standard and wide angle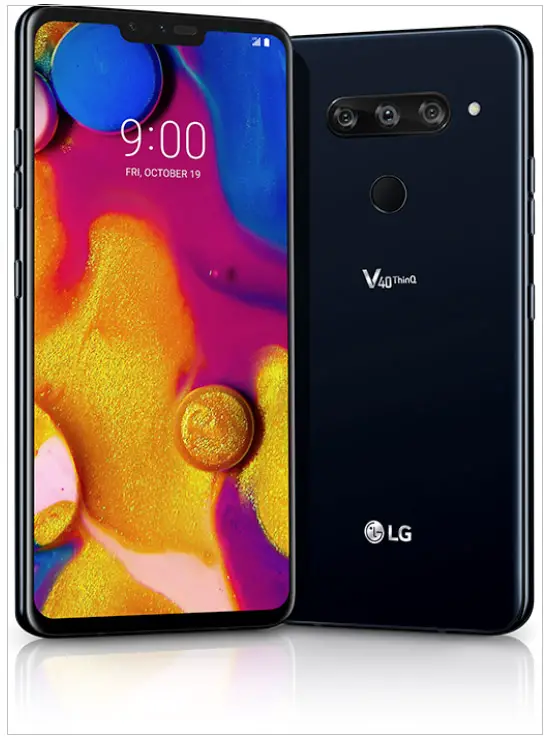 Soon to be followed by, among others, the Samsung Galaxy A9 with four cameras…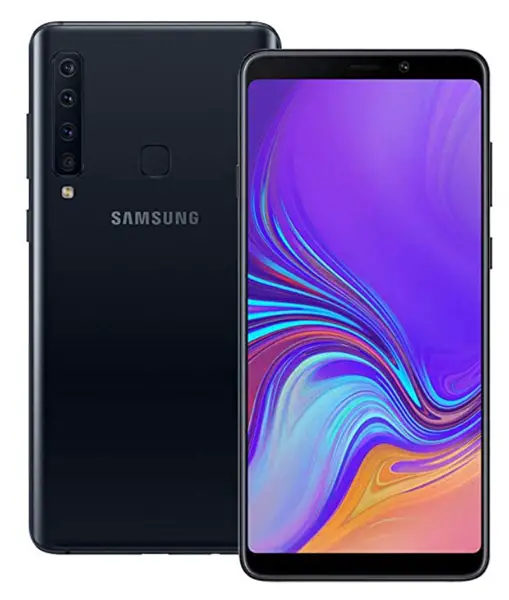 …a main camera, a 2X optical zoom telephoto, an ultra-wide camera and a depth camera – this works together with the main camera to allow the user to vary the depth of field – fascinating!
One of the latest arrivals following the multi camera trend is the Huawei P30 Pro…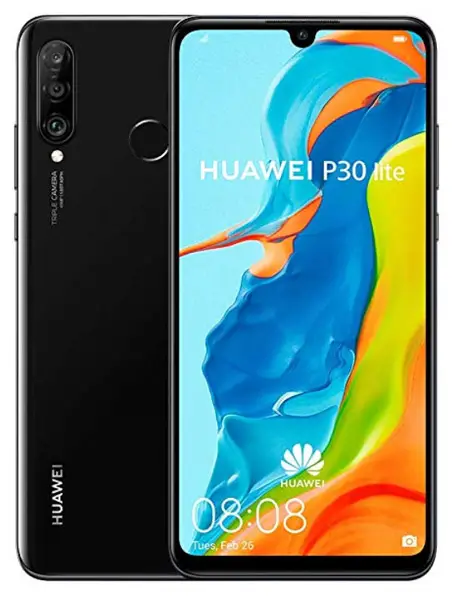 Working together with Leica this camera takes zoom to new lengths! It has a 5x optical zoom. How on earth does it achieve this bearing in mind the tiny space available in a smartphone? The zoom lens makes use of a prism to direct the light through the lens set up which across the width of the camera body rather than the depth – stunning technology.
It also features a hybrid system to expand the reach to 10X with remarkable clarity. It can even be extended to 50X but reviews suggest that the results at this level are not great.
The Oppo Reno series of smartphones also offer 10X lossless zoom with really excellent optical image stabilization. Plus they offer their spectacular panoramic view display on certain models.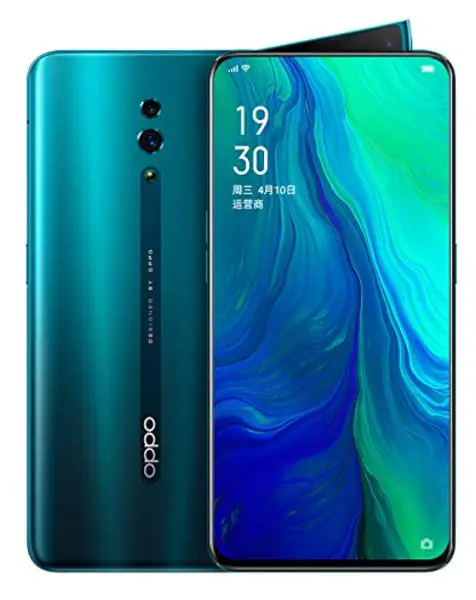 The list of developments and camera models goes on and on… as we have mentioned, the pressure of competitive pressure is phenomenal and speed to market is vital. This can lead to issues such as the new Samsung folding screen cameras.
Time-of-Flight – ToF cameras
The key to increase smartphone sales always seems to be new technology – 'my current camera can't do that…' and one of the newest buzz words is ToF or 'Time of Flight cameras.
The technology isn't exactly new as companies such a Microsoft have been experimenting for some years but applying it to smartphone cameras is a really new departure.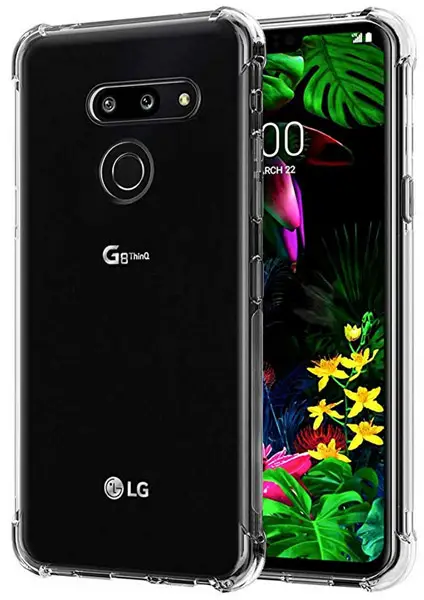 The camera uses infrared light beams which bounce back from the scene in view to effectively create a depth map of what the camera can see. This can be used to measure shallow Depth of Field to create blurred backgrounds. How exactly this is used to practical effect in smartphones is up to the algorithms developed by the manufacturers.
This is really a new field in smartphones and we will probably see more and more 'flagship' models coming out with this sensor technology included. Currently (I am sure this is constantly changing!) some of products featuring this are the Honor View 20, The LG G8 ThinQ, the Oppo RX17Pro, the Huawei P30 Pro.
Apple and Samsung are rumoured to have it in development. As Google is the Android developer we will probably see a Pixel camera coming – perhaps it will come when Google launches Android 10 towards the end of the year?
It will be fascinating to see how this technology develops alongside the prevailing method of using two cameras (one of which is a 'depth' camera) slightly offset using parallax and algorithms to achieve the portrait or bokeh effect.  Additionally ToF cameras may provide the key to Augmented Reality development in smartphone cameras.
The mind boggles at the speed of development in all areas of smartphone photography …
This article has been a fast trip through the wonderful, fast paced world of smartphone cameras. The subject is large and ever expanding but I have tried to give you a taste of what is going on to provide some background to your decision of what to buy.
Here are some closing thoughts…

Be honest with yourself and answer these questions – you are the only person who can!
Remember that we are discussing smartphones in their role as cameras!
If you are basically happy with your phone why not wait awhile – as we have seen, new developments are arriving constantly.
Am I buying a new phone because I just have to have the latest technology – This can be a great motivator!
Will it actually help my photography?
What real value will it bring to my photography?
Will I actually use all the fancy new features?
Does it have some feature that will dramatically improve my photography? – that wonderful big screen will make all my images look just so much better!
What problems am I having with my current phone?
…and so on…
This may also help you decide what specific attributes you would like to have in your new phone.
A key point can be if your current phone is no longer receiving regular software updates. This is important as there may be security issues that develop and you may not be able to use some of the newer apps that are developed.
This is also an important point when you are buying a new phone as some manufacturers are better at this than others. You can get a good idea of this by logging on to www.AOSMark.com which is a company that ranks phone companies on how quickly they update phones when for example Google issues an update on the Android software.
There is also a company www.DxOMark.com which does the most comprehensive reviews on new model phones – well worth looking at.
You are the only person who knows what you need – spend time doing your research – you want you avoid – PPT – Post Purchase Trauma! I bought the wrong phone.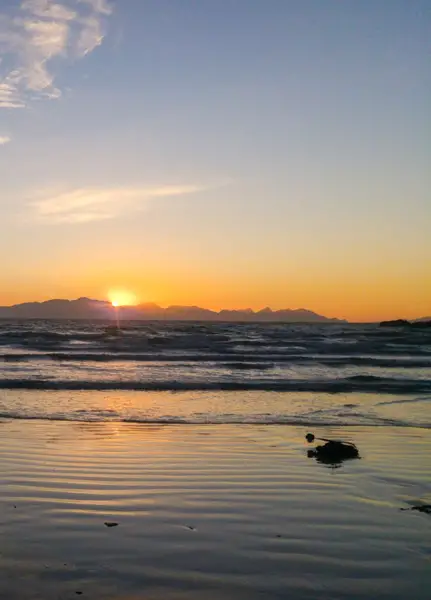 You should get the best rated most recent phone that you can afford – cheap phones are normally cheap for a good reason. You want something that you will enjoy using and will give you the results that you expect.
As you do your researches take your time and enjoy learning all about smartphone cameras. Remember, it may well be worth considering a model that is not cutting edge new – older models of great smartphones can be great value!
Me – I am currently using an LG G6 and am very happy – really enjoy the wide angle camera. My next camera could possibly be the Google Pixel 3 – purely because the new 'Night Mode' is great and suits my favourite style of photography – Low Light.
Enjoy your photography – it's a truly great hobby and remember that your ' Vision' is far more important than your equipment!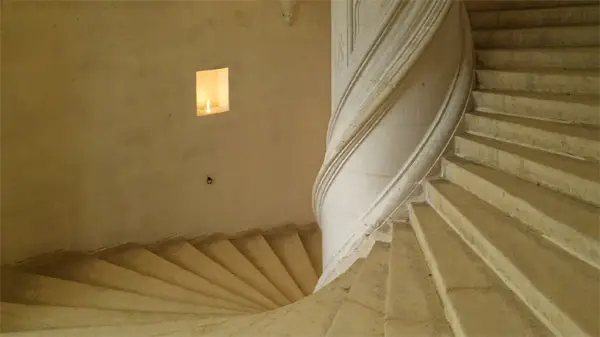 Roger Lee is a Johannesburg based photographic trainer and cruise ship speaker on Smartphone Photography.  He runs a very successful one day 'Enjoy Your Camera' course and his popular E Books 'for people who don't want to drown in detail just take good images' are at: www.camerabasics.net with his new smartphone photography E Book at www.smartphone.org.za