(Video content may not be visible in feed readers/email. Click through to view.)
Girls think it's cute but don't count on it getting you any phone numbers on walks in the park. It's cheap and easy but not a tramp. Give up? I'm talking about the Canon Selphy CP760 compact photo printer, of course.
I purchased the Selphy Sunday evening and through the miracles of the internet and a global transportation infrastructure it arrived on my doorstep Wednesday. And I'm so glad I did. It's a fun little printer.
Despite it's tiny size, the CP760 leans more toward the non-portable end of the spectrum than, say, the CP770 which comes in a plastic bucket or the ES30 which has an integrated handle and optional wireless and can run on batteries. No, this guy is intended to sit on a desk or table unobtrusively and quietly until needed. Although, technically, it's small enough and light enough to move about if necessary and doesn't require a connection to a computer to operate.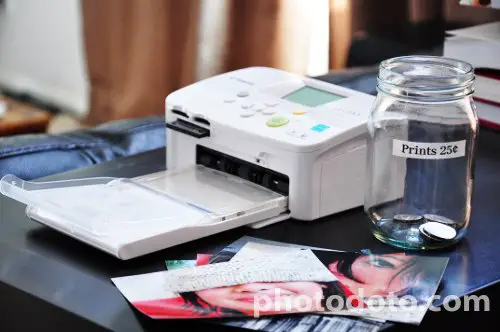 Color reproduction is very good at the default settings although reds are a little oversaturated for my taste.
… Continue reading Video review: Canon Selphy CP760 Compact Photo Printer