It doesn't matter if you are a beginner or a professional photographer: Learning and perfecting your technique will help you be a better one!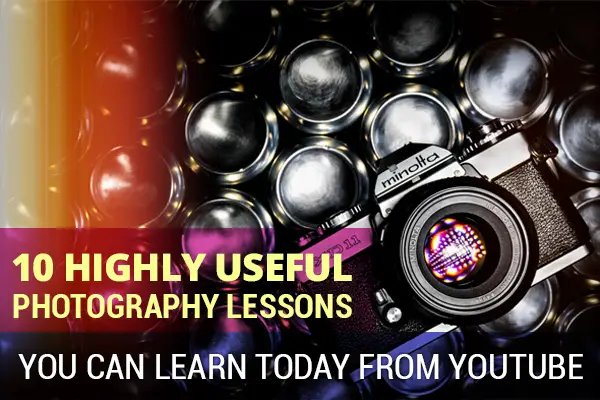 Being a photographer is more than shooting and uploading pictures. As in almost any other profession, any good photographer should stay up-to-date with the market and master his skills.
By searching for tutorials, you will get ideas on what to work on and what kind of picture you want to accomplish next!  Whether it's editing tutorials or advanced photography techniques, you can learn so much today (and for free!).
For some people, one of the greatest ways to learn is video! Tutorials are a great way to follow along with someone, visually, and to see the results he accomplished, right away!
Here are 10 awesome video tutorials you can learn from today:
1. Learn Everything About Your Camera
Do you know what EVERY button on your camera does? Have you read your manual from beginning to end? Even though this sounds like a chore, do it! That day when you are in the middle of the woods searching for the ISO settings in your camera controls, you'll be glad you did!
Jared Polin created this awesome camera tutorial for anyone picking up a new camera or looking to get one.  This one is specifically created for the Nikon D7000 , but you can search for your specific DSLR and find many hands-on reviews!
2. Learn the Best Ways to Shoot Outdoor Portraits
Outdoor portraits can be challenging when we have lots of sunlight, so this outdoor lighting tutorial will teach you how to switch positions and create a catch light in your model's eyes.
Another good example shown is the difference between direct sunlight compared to indirect sunlight on your subject's face. Watch this to get started on your outdoor portraits skills!
3. Study the Basics of Compositions
Composition is basically about aligning and angling your picture in the camera. It's a little change in how you take your pictures and how you compose them; it can make a world of difference.
There are many rules to composition  that you can study and learn to create more stunning photographs.
Just by moving your camera differently, or retaking the picture a little more to the left (or right), you will learn how to draw the attention to your subject.
This hilarious and useful video has the most important tips on the basics of composition. Get started!
4. Edit Your Pictures to Look Like Film With Adobe Lightroom
Have you seen those portraits that look like they were taken with a film camera? Don't you love that romantic, vintage feeling they have?
A lot of us photographers use editing tools to make pictures look like that, even tough we also use film! You can learn how to do that in Lightroom.
This quick editing tutorial for enhancing an engagement photo shot in RAW shows how to achieve that cool, filmy look.
Tip: Editing tutorials are the gold of photography tutorials. There are so many quick ways to improve your editing skills and your pictures, as well.
5. How to Create Sunshine Effect in a Studio Setting
There are so many lighting tutorials out there! Fill light, diffuse light, bounce light and more.
This tutorial on recreating sunshine light inside a studio is a little more technical and methodical, but also very detailed and perfectly achievable. Who thought you could actually do that?
Using tissue paper and directing the light, you can learn how to recreate sunlight for special kind of pictures. Pretty cool!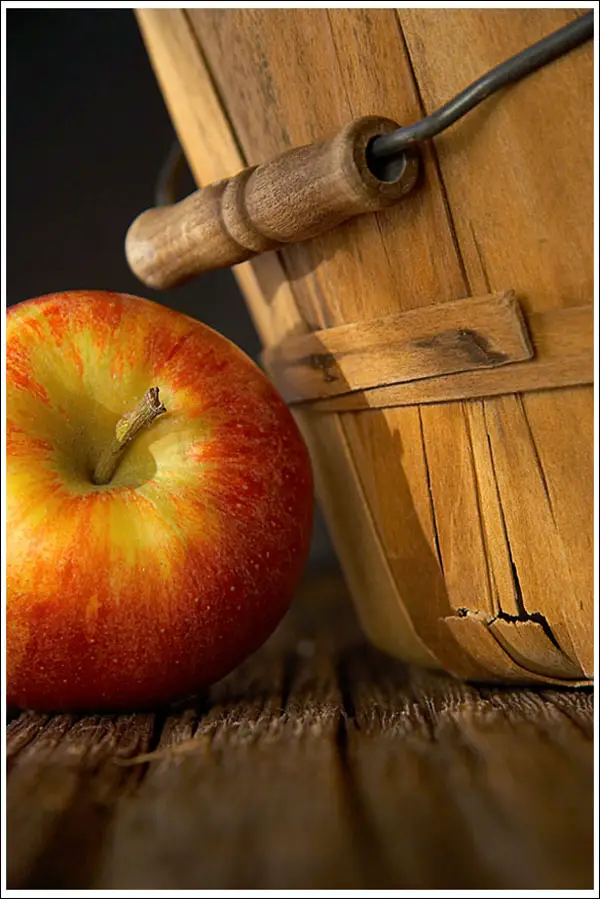 Picture by LearnMyShoot
6. How to Use a Large Photobox for Studio Portraits
Remember when you read that, the bigger the interface, the softer the light will be cast on your subject, and you ordered that huge softbox? You might already have a collection of softboxes, but haven't gotten around to learning how to use them the best way.
This tutorial on how to use an octagonal huge softbox  for studio lighting  will let you learn and see the results of different techniques to awesome, even illumination. It doesn't matter if your huge softbox isn't octagonal, as the results will be very similar!
For more on studio lighting, check out this article series on lighting setups in Photodoto!
7. Apply Special Leaked Light Effects in Photography Editing
Just as the filmy look we saw before, imitating film "edge burns" are also used much lately with vintage edits, and it looks great in fashion photography.
This quick tutorial on light leak editing will show you how to achieve that cool look in Photoshop! (Plus you can learn a little more about layers and layers' effects right away).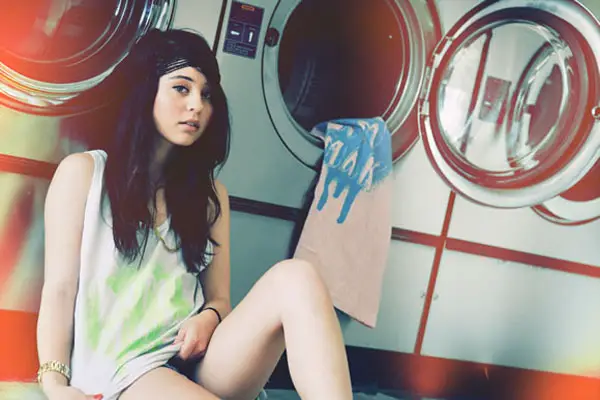 Picture by Cameron Rad
8. Learn Everything You Need to Know About Long Exposure Images
Long exposure photography takes knowledge with regard to equipment, technique and surroundings. It isn't exactly easy to master all of these, but you can create amazing long exposure masterpieces.
There are tons of tutorials out there, but this one on long exposure photography is pretty neat! Learn how to handle ambient light and camera settings to achieve the shot you want, and check out some awesome examples in the video as well.
 9. Know the Basics About Flower and Macro Photography
There is something amazing about this guy teaching us about macro and flower photography! He talks very simply and effectively about times, angles and techniques for shooting macro photography.
You can create amazing results with a cheap macro lens as well. "It is all about that timing," explains Gregory Cazillo.
10. How to Clean Your DSLR Camera's Sensor
One of the most dreaded terms: Cleaning your own camera sensor. What if I break it?
Maybe you will. Maybe you won't. But first try this! Most cameras have a built-in function to clean the sensor.
You can save a few bucks doing this at home.
Good idea: Create your own tutorial for something you have mastered in photography, and get your name out there.
Learning photography should be fun and inspiring, so find more tutorials that inspire you. Share with us: What is your favorite photography video tutorial out there?