Martin Stranka is one of my most favorite photographers. I decided to open his inner world made of fragile subtle senses filled with poesy and sounds of beautiful music to readers of PhotoDoto.
All this gives us opportunity to enjoy visual side of this whole universe in one person.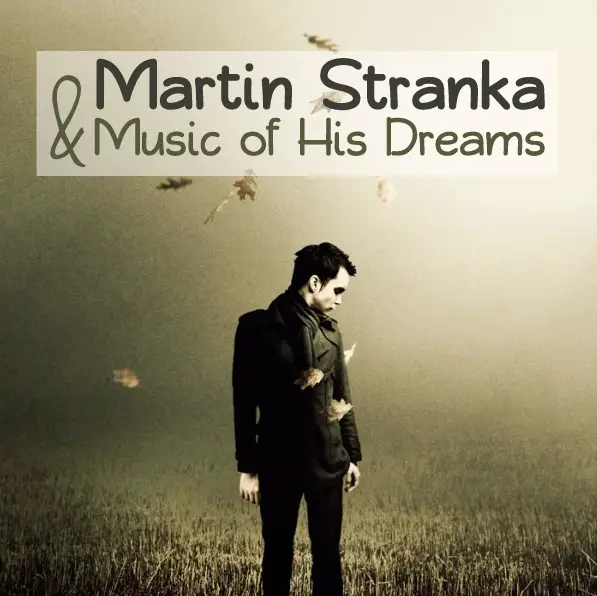 J.B.: Martin, I know that most of readers are waiting to see here questions mostly about your photos, probably some bio and if they are lucky enough even get some processing tips or general photography advises. But I want to talk to you about inspiration, and mostly about its musical component.
Often next to your photo we can see a short description that comes from a title of a song, lyrics extract or even link to audio. Every time listening to the melody while looking at photo, I understand how amazingly they go together, how they supplement each other, how they compliment each other's mood, genre and even colors. Though they are always great original pieces of art apart from one another, I would suggest that it's symbiosis of them, shows another dimension, gives completely different understanding of the music and lyrics as well as the photo.
That's why most of my questions will be about music, If your photos are born somewhere between the world of reality and fantasy, I would like to ask you some questions about the music of your dreams.
Please describe yourself with one song (what in this song describes you more – music or lyrics)
M.S.: Well, i would probably choose one song. One of the closest to my heart. It is song called Dominique by band called GusGus. I think it is a pretty known band. Here are a few lines of this amazing song:
I am wired
I am tired
Of being someone that I am not
Tired of showing
Tired of going along with all my lies
I wish that I was so strong
And I could tell you
That all this time I have been wrong
As you can see, I used many words as the titles for my photos. For example: "With all my lies" or "I have been wrong". This piece of song really inspires me all the time. Here is youtube link, if you want to listen it:
J.B.: Name one song that corresponds more with your happy mood. One you listen when you're sad.
M.S.: When I am happy I always listen to happy music – I could say dance music. But I think I can find some ordinary song. I would choose: Prodigy and their unforgettable "Smack my bitch up". This is a song that can lift me up. And when I am sad or when I feel melancholic, I always choose one song from Beverly Craven with song called "Promise me". It reminds me some days these passed 5 years ago that hit my heart so hard.

J.B.: Would be cool if you could share with me a melody that inspires you the most.
M.S.: Melody? Ummm.. there are lots of amazing sounds, voices and melodies out there. I am still so touched by song "Please, don't go" by band called "Barcelona".

J.B.: What is most important for you in tune – music or lyrics?
M.S.: It goes hand by hand. You can't split it up. It works together or it doesn't at all. It is similar to rainbow. If you wanna see it, you have to combine rain and sun. The same works for music and lyrics.
J.B.: If you could shoot a video for one song, what would it be?
M.S.: Yeah, nice question. You know why? Many people have asked if I am involved in films because my pictures seem like movie scenes. As if they were cut from a film. They look like our own faded memories. Something what we all have lived through. My other imagination. My other dream. I would love to set my pictures in motion. I would use one static person and moving environment around him. I can imagine that so clearly.
J.B.: What song is playing for you now?
M.S.: I am listening to a song called "There Is An Ocean That Divides" by singer Scott Matthew. Amazing piece of art.

J.B.: Describe me creative part of your art process. How usually the idea of your picture comes to your mind?
M.S.: I always think how it works. Really. I am still a little bit confused. But it is like a bolt from the blue. It is all about feelings, emotions, people, experiences. I have never studied photography, so I haven't done it because of university – duties. I only feel that I have to express myself in this way. It is pure feelings.
J.B.: Is it always connected with music, or you search for it later? What can inspire you?
M.S.: As you might have noticed, I really often use some lyrics connected to my art. I find some great songs and these songs guide me through some short or longer party of my life. So, I feel how much these songs affect me. So I combine these songs with my current mood and that creates my art. That's true.
Official site of Martin http://www.martinstranka.com/ and facebook page