If you've been looking for a place to resell your photography equipment or maybe a place to buy some used camera gear, then the KEH website can be the place that you need to check out.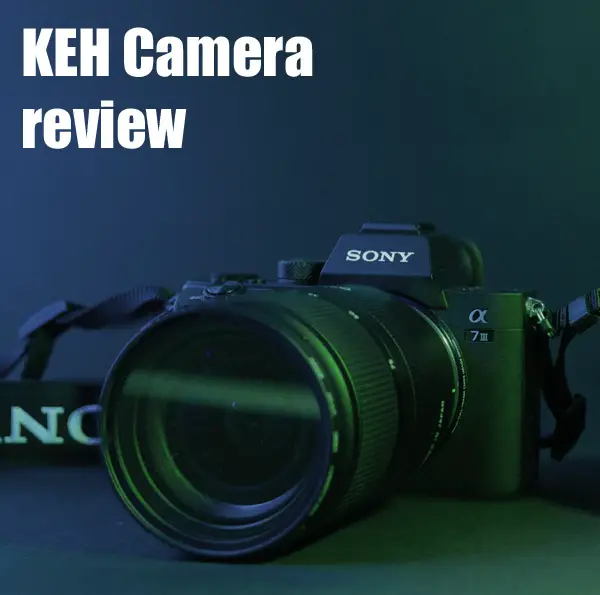 Not everyone likes to buy used gear, but you're very likely going to be pleasantly surprised with the quality and great-price cameras that can be found there. After all we're not all made of money. Let's discuss how KEH works and all the pros and cons so you can make an educated decision whether its right for you.
You can easily find even popular cameras that end up being in a better than expected condition, so let's get into it and see everything you need to know about the KEH Camera website.
What Is KEH Camera?
KEH Camera is the first and most famous reseller for used cameras and used gear, like used lenses.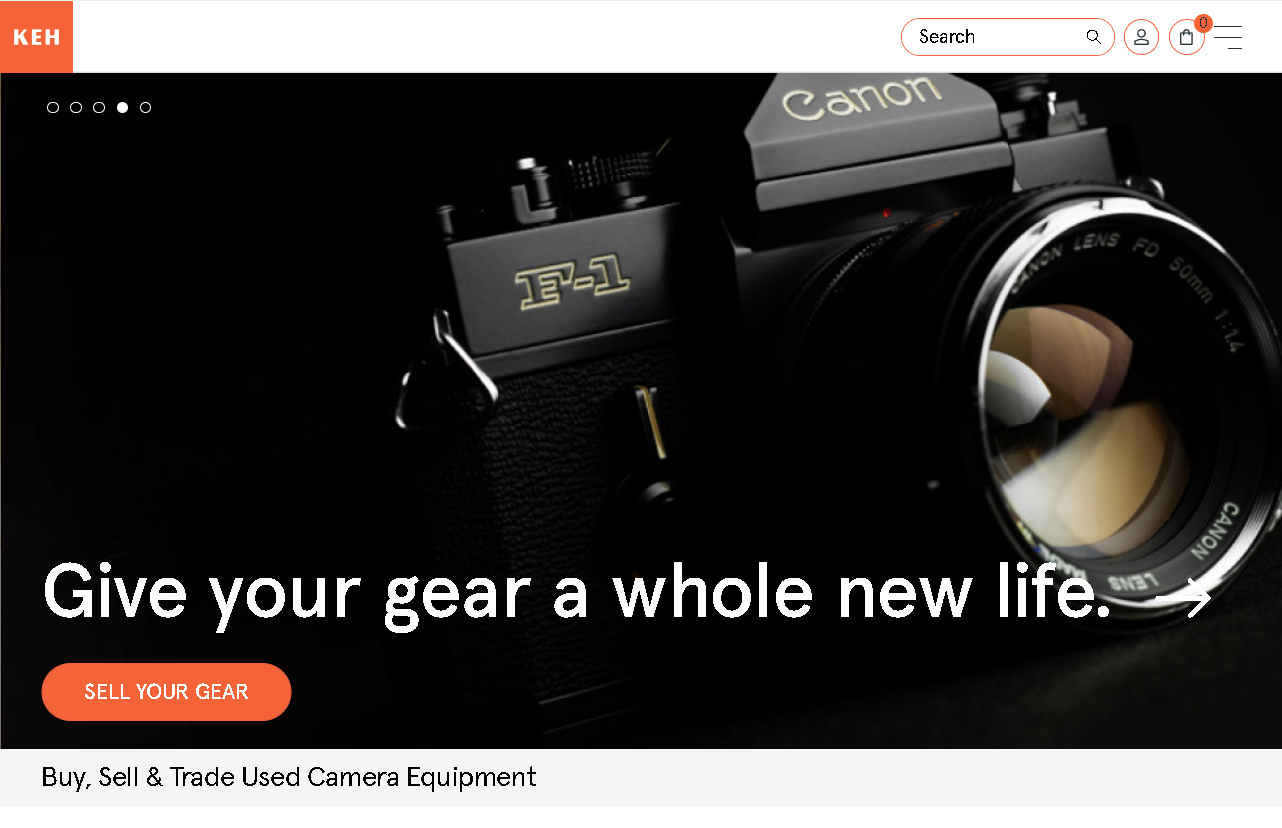 It was established way back in 1979, so it's not new to you camera professionals, but if you're just getting started with photography, you might not have heard of it yet.
While you can absolutely find the most popular consumer cameras on the KEH website, most customers on it look for certain features that are more typical for rare cameras, so it's safe to say that the main focus of KEH Camera is to have rare cameras and camera equipment in excellent condition.
They have successfully been doing that for quite a few decades now, so they will probably be able to cater even to all future needs.
KEH Camera is the biggest reseller out there with tens of thousands of items per category.
It's also interesting to note that this business was started as a side hobby of a finance businessman, King Grant, and he then started collecting cameras that were rare and in perfect condition.
Overall, KEH really is the place to go to when looking for used cameras and accessories.
One of the main benefits of this company is that they buy the gear directly and then resell them. This means that this allows them to save more money from the sale, but also that there won't be many people between your equipment and you.
Customers also like their rating system and have many payment options like PayPal, Stripe, and Affirm.
Where Is KEH Camera Located?
Most of their work is done online, but they have their primary company location in Smyrna GA.
In their physical location, you can do most of the steps in person, both drop-offs and pick-ups, and this can be done during business day hours from Monday to Friday.
Besides the physical store and the website, you can have each service you need done over the phone with the business.
There's also the ability to get a quote for all of the gear from the phone, email, or website.
KEH Camera Warranty
One of the most important things you need to worry about when buying used gear, like a camera lens or a camera body, besides great features and working condition, is the warranty.
In general, you shouldn't be buying any device if there isn't a warranty, and used cameras are definitely not excused from that.
KEH Camera will have a six-month warranty for almost all of the gear found on their website, so you will be safe when buying from them.
Some of the products that don't come with that warranty are collectible products, usually the ones that are in mint condition from the outside but can't really be used.
How To Sell Camera Equipment On KEH Camera
One interesting thing about selling your own equipment on KEH is that it can be done in a few different ways.
The first option is to do the "instant quote" option, to which you will have the fastest response.
This option is good for figuring out how much the equipment will be worth once it's put up on the website.
But, it's important to note that this kind of offer isn't guaranteed, as they will need to be sure that the equipment you're putting up is in the exact condition that you said that it is.
To be able to find this out, you can also just call their staff during business hours from Monday to Friday, and then you can talk about all of the terms and details with them.
There is also a third option for you if these first two don't work the best for you, and that's to contact the KEH service by email at [email protected].
If you do that, you will need to provide them with some details like your name, phone number, address, and, of course, the exact list of all the equipment you plan to sell there.
They are quite responsive and usually answer you after one business day, which is great.
The final option can be for you in case you are in California or in Georgia. KEH Camera organizes events focused on in-person buying of camera gear.
Sometimes, there might be events somewhere else, but KEH Camera usually mostly chooses to organize them there.
They have a lot of buyers and sellers there, but also because Georgia is the place where the company originates from.
Pros & Cons
Just like with every business and every company out there, there are certain pros and cons to KEH Camera as an option for selling and buying your used equipment, and I want to mention both and be unbiased.
Fortunately, the pros outweigh the cons by a large number, so you don't have to worry whether this is a good choice or not, but this pros and cons list will help you decide whether it is the right choice for you.
Pros
Big choice of different brands of cameras and equipment to choose from, including the most popular ones like Nikon, Canon, Sony, Panasonic, and a variety of other smaller ones
To sell your camera gear, you only need to go through a simple 3-step process, and you'll be able to sell the equipment that you have
KEH Camera has its own repair service where you can have your cameras sent in order to fix them before selling them or after buying them, and it's at a pretty fair price
A group of select products has the option of installment payments
Good packaging
With any order above $49, you have free shipping
Thousands of products have the 180-warranty
Cons
The free shipping that you get for purchases over $49 is US-only
Some people reported minor issues with in person buying events
Click here to try KEH for yourself
Why Do Business with KEH Camera
While other alternatives may give some additional benefits, KEH Camera has such a long tradition behind it. Therefore it can give you a lot of great options if you want to sell, and it has fantastic choices if you want to buy something.
Overall, it definitely is worth it to go with this company.
FAQ
Is KEH Camera trustworthy?
As the oldest and most popular reseller that has been in business since 1979 and is generally the most popular option among both professional and amateur photographers, it's safe to say that KEH is a trustworthy option.
Where are KEH cameras located?
KEH Camera has its website, as well as a phone service through which everything can be done, but they have their original location in Smyrna, GA, and besides Georgia, they also organize in-person buying events in California.
Who owns KEH Camera?
The founder of KEH Camera is King Grant Jr., who originally started the company in 1979 and is still very present in the company.
He has his own blog on the website.
How long does it take to get a check from KEH?
Once they receive the gear that you want to sell, they need about a week to finish the evaluation, and after that, you will have your check emailed within one day.
KEH Camera Alternatives
While KEH was the first service of its kind and was the only business that bought thousands of photography products, nowadays, there are a lot of different alternatives that you can look at if the cameras on there don't have the specifications that you're looking for.
One of the companies I purchased from, which had fast shipping and delivery time, is MPB, which has its headquarters in London and offices in New York.
Since MBP is international and has connections with the US and the EU, it means that they have access to a lot of photographers and, therefore, a lot of equipment.
Another alternative is called Gear Focus, and it's more of a DIY option, as they allow you to list the equipment you want completely by yourself.
But keep in mind that if you are in the United States, KEH is the way to go for various reasons.
Last Word on KEH
I have had nothing but good experiences with KEH, and Ive bought plenty of lenses (especially older Nikons that still work with newer bodies), popular current camera bodies to save a few bucks, older flagship camera bodies in nice shape that I could not afford new, old rangefinder cameras and true antique cameras.
Below is a photo of just some of the dozens of pieces of equipment Ive bought from KEH which all still works fine to this day. Pictured are my Nikon ED 80-200mm 1:2.8 lens in like new condition, my Nikon D850, my Yashica Electro 35 in excellent condition, and my antique Leica.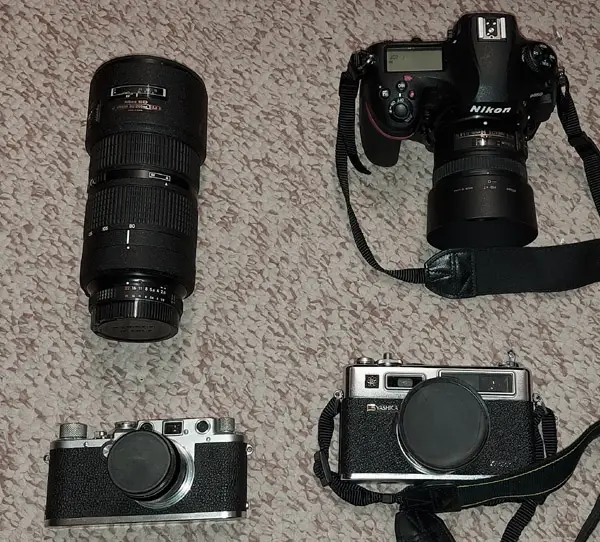 KEH Rating: 9 out of 10
Click here to try KEH for yourself
I hope you got value from this review. Click on the following link to learn what camera is good enough for you.
This post contains affiliate links that help us pay the costs of operating Photodoto