Ansel Adams once said, "you don't take a photograph, you make it." Fortunately, with tools like Adobe Photoshop and Lightroom, producing that perfect image is a much less daunting task nowadays. Still, it can be hard to keep up with all the updates and changes. Have you ever fallen in love with a preset that you want to use in Photoshop but have no idea how or if it's even possible? You're not alone. That's why we've compiled this comprehensive guide.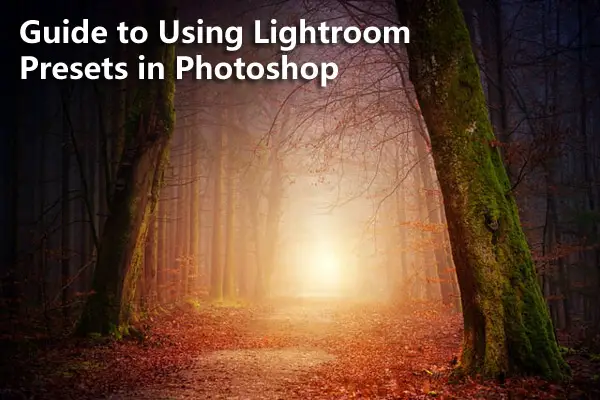 Ready to enhance your photograph-editing skills and learn all about using Lightroom presets in Photoshop? Then keep reading!
In simple terms, Lightroom (LR) presets are customizable filters that can also be used in PS or Photoshop (more on that later). Each one comprises unique edit settings and actions designed for different purposes, photography styles, and aesthetics. However, because they're so fine-tuned and specific, it's pretty much impossible to recreate a Lightroom preset in Photoshop.
Not to worry, though – you can still keep using the robust photo-editing software with your favorite Lightroom presets. In this guide, we'll cover:
Lightroom Presets vs. Photoshop Actions
How to import and use LR presets in Photoshop
Import Lightroom Presets: Step-by-Step Guides
Paid vs. Free presets
Tips for creating your own presets
You can apply presets to any image – from a landscape shot or a wedding photo to Instagram selfies and brand merchandise albums. Combined with Photoshop's powerful features, Lightroom presets help streamline the editing process, enhance creative freedom, and give you non-destructive control of raw data.
In fact, they've become so incredibly popular that many photographers, artists, fashion icons, and even influencers make a passive income from designing and marketing their own. Once you're familiar with using your Lightroom presets in Photoshop, you can learn the tricks of the trade in a recent post where Payhip explained how to sell Lightroom presets.
On that note, check out our complete guide to using Lightroom presets in Photoshop below. We've also included a few other invaluable tips and tricks that'll have you creating masterpieces in no time.
Lightroom Presets vs. Photoshop Actions
Before learning how to use Lightroom presets in Photoshop, it's essential to know why they're different from Photoshop's built-in editing tool known as "actions." At face value, these two functions achieve the same end result. They both consist of personalized pre-saved settings that you can use to enhance any image or video. This saves time, improves workflow, and makes the editing process a lot easier.
Usability
Many users prefer Lightroom presets because they're much faster than Photoshop actions. The former can be applied instantly with one click, while the latter requires a command script to run through each action step by step. It's only a few seconds longer, but it adds up when you have 200 photos to edit.
Flexibility
Some types of Lightroom presets also come with a stackable function. These allow you to instantly apply the same effects and settings to batches of photos in a session – without impacting any other configurations. Plus, you can quickly make additional tweaks via the Develop Module and even preview a preset before applying it.
Photoshop actions don't have this function, and additional editing is more complicated. You have to manually sift through each adjustment layer to identify the issue and change, hide, or delete it as needed.
Compatibility
Lastly, the general consensus is that Lightroom presets don't have the same compatibility issues that we see with the various versions of Photoshop. Overall, the former is just easier and improves post-processing time, but it also boils down to personal preference.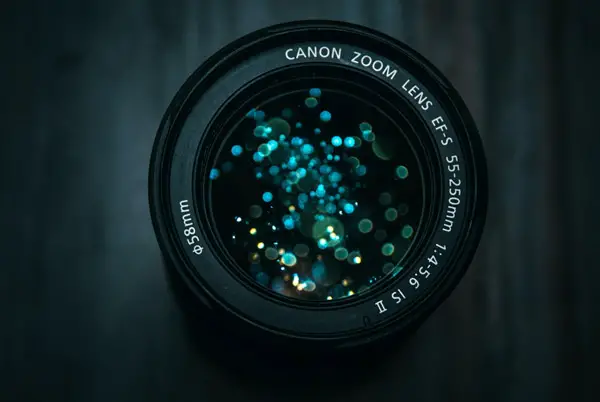 How to Import and Use LR Presets in Photoshop
Now that you have your Lightroom presets and you know you can use them in Photoshop, let's take a look at the "how." Firstly, it's crucial to understand the version you're using, the preset file types, and your operating system.
Understanding .lrtemplate and .xmp File Formats
With the release of Lightroom Classic v7.3. in 2018, Adobe changed its proprietary preset file type from .lrtemplate to .xmp. (Wikipedia: XMP file format ). Updating to this version automatically converts all of your existing develop presets to the new file format. The switch aimed to create universal compatibility across multiple Adobe programs like Lightroom Mobile, Lightroom Classic, Lightroom CC, and Adobe Camera Raw (ACR).
However, pre-Lightroom Classic v7.3. builds aren't compatible with .xmp and still use the .lrtemplate format. If you have one of these older versions, importing Lightroom presets to Photoshop can be challenging – but not impossible. The first method outlined below will show you how to accomplish this in no time.
Lightroom for Mac and PC
You can use Lightroom and Photoshop on both PC (Windows) and Mac operating systems. The software works virtually the same, except for a few slight differences. However, the .xmp file format doesn't change, so you can easily move your Lightroom presets catalog between your PC and Mac. To accomplish this, all you need to do is:
Find your Lightroom catalog by opening your Lightroom program and going to the "Edit" drop-down menu. Select "Catalog Settings."
Next, under the "General" tab, click the "Show" button in "Location." You'll see your catalog file ending in ".lrcat." You'll also see your preview files situated here.
Copy both of these file types onto a storage device or cloud so that you can copy them again onto your Mac. When doing the latter, make sure to save your catalog and preview files at an easy-to-find location.
On your Mac, launch Lightroom and click the "File" drop-down menu. Select "Open Catalog," and your .lrcat files should show up here. If you see an exclamation mark next to any images, it just means you need to make sure the source files are available. If they're still on an external drive, for example, simply plug it in, and you're good to go.
What about presets, though? Don't worry. In the step-by-step guides below, we've included any specific actions Mac or Windows users need to take to get LR presets up and running on Photoshop.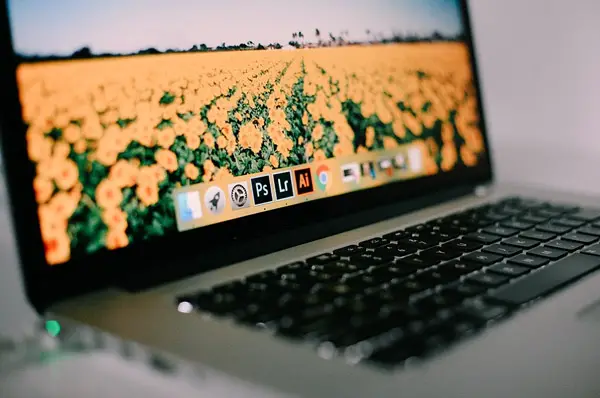 Import Lightroom Presets: Step-by-Step Guides
Each of the following methods has a different use case. Find the one that suits your needs and simply follow the steps.
First Method: For Lightroom Presets .lrtemplate Files
This method is ideal for users that already have Lightroom presets in the old .lrtemplate format.
Step 1: Convert .lrtemplate to .xmp file formats
Make sure your .lrtemplate files are all unzipped and saved in an easy-to-find location. Next, launch Lightroom v.7.2 or later, and click the plus sign at the top-right of the "Presets" panel. Select "Import Presets," navigate to your preset files, and import them.
They should automatically convert to the .xmp format. However, note that this won't work via the "Import Develop Profiles and Panels" option. Alternatively, there are many online converters you can use.
Step 2: Import .xmp file presets to Photoshop
With Lightroom still open, choose a RAW image and select one of your newly imported .xmp file presets. Be sure to copy its name to your clipboard by right-clicking on it. Next, apply the preset and right-click the picture to bring up a menu. Navigate to "Edit In" and then "Open as Smart Object in Photoshop."
Your image will now be open in Photoshop. Double-click the Smart Object thumbnail in the Layers Palette to open the Adobe Camera Raw (ACR) dialog box. Next, open the ACR settings menu, and click the button found in the upper-right corner of the adjustment tab.
Click "Save Settings" and make sure that no Auto Settings boxes are checked. Click "Save" and rename the preset with the name you copied earlier. You can also use this method if you don't need to convert any files. Alternatively, check out the second method.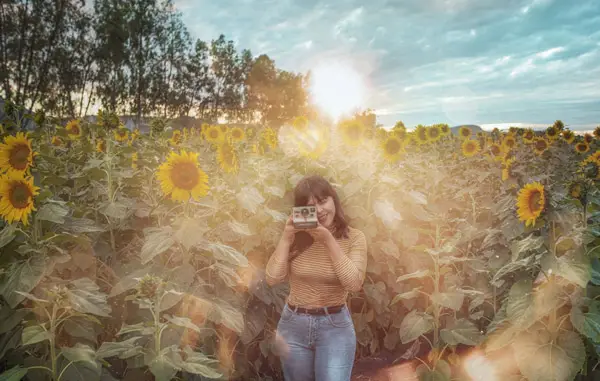 Second Method: The Camera Raw Filter Way
This method is slightly easier and suitable for dual Lightroom and Photoshop users.
Step 1: Store your Lightroom Presets
Make sure your paid, created, or free Lightroom presets are in the correct place, or you'll struggle to find them later on.
For Windows: "C:\Users\[YOUR_USERNAME]\AppData\Roaming\Adobe\CameraRaw\Settings."
For Mac:
"~/Library/Application Support/Adobe/CameraRaw/Settings."
Step 2: Use your Lightroom Preset in Photoshop
Open your chosen image in Photoshop, right-click to bring up the layers menu, and select "Convert to Smart Object." Next, navigate to "Filter," select "Camera Raw Filter," and then choose the "Presets" tab.
Step 3: Apply your Lightroom Preset
You should see your earlier Lightroom preset here. Click "OK" to apply it, and you're all done. You can adjust the setting by clicking on the "Camera Raw Filter" in the "Layers" panel.
Third Method: Install and Use ACR Presets
This method is perfect for users who don't have Lightroom but want to install presets in Photoshop.
Step 1: Download your ACR Camera Raw presets
You can find numerous paid and free ACR presets online. Once downloaded, unzip the files and save them somewhere easy to find.
Step 2: Copy your ACR presets
Navigate to the correct directory:
For Windows:
"C:Users-[YOUR USERNAME]/AppData/Roaming/Adobe/CameraRaw/Settings"
or
"Windows(user)/Application Data/Adobe/Camera Raw/Settings."
For Mac:
"Mac(user)/Library/Application Support/Adobe/Camera Raw /Settings."
Next, copy your .xmp preset files and paste them in the above "Settings" window. Some Mac systems hide the library. Hold down the "Option" key and select "Go" in the Finder to reveal it.
Step 3: Launch Photoshop and use your ACR presets
When you open Photoshop, your presets should all be loaded and ready to use.
Paid vs. Free presets
Many content creators, influencers, and photographers often wonder whether it's worth buying presets. The answer depends on a few factors.
Free presets
If you're just starting out, free Lightroom presets are ideal. You can get the hang of using them without spending a dime. Plus, there are virtually hundreds of freebies out there, so you can build up an exceptional collection.
However, it's best to do your research and hunt for bargains. You'll want free presets from sources that have proven their expertise. After all, you don't want to ruin your shots by applying subpar or unrefined effects to them.
You could start by looking for no-charge presets from up-and-coming professionals or your favorite rising photographer. If you're lucky, you may even find an expert giving away their premium products for a limited time.
Paid presets
With paid-for presets, you can usually expect top-notch quality. They're suitable for professional photographers who require that expert touch without spending hours on an image themselves. However, some presets could be quite pricey, so again, it's worth doing your homework before buying anything.
Another fantastic advantage is that you can find numerous industry celebrities rolling out their own personalized presets. Plus, there are premium presets for certain aesthetics, color themes, types of photography, and even post-processing effects.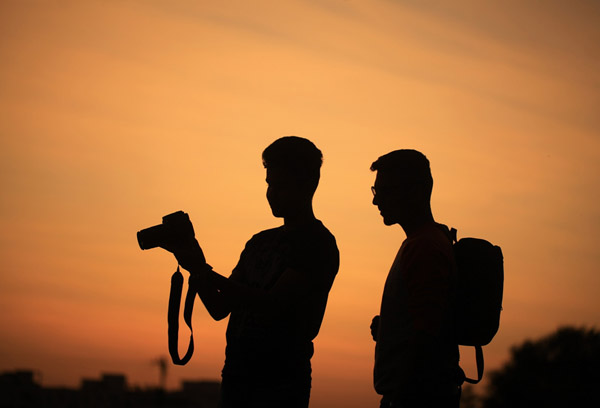 Tips for Creating Your Own Presets
Lightroom lets you create your own presets too. It's best to use a raw image, but import the photo of your choice and start playing around. You can learn more tips and hacks from Peter Mckinnon here:
Here are a few settings you can adjust to get your desired effect:
Exposure
Noise reduction
Tone curve
Saturation, hue, and luminance of colors
Vignette or grain effect
Lens corrections
Split toning
Simplicity is key
Rather create two separate presets with different effects than one with too many as it may not work for all image types.
Do more with Undoing
Save time and make space for creativity by developing an "undo" version for every preset. That way, if you want to remove a preset after further enhancing an image, all you need to do is apply the "undo preset." You'll save time without needing to backtrack your steps.
Edit upon Import
For basic post-processing like noise reduction, brightness, and clarity, you can design a preset with these settings. It's a handy tool for editing batches of photographs at a time. Simply use the "Apply During Import" feature, and your preset will automatically adjust the images.
Now You Know
Lightroom presets are a fantastic tool used by pro, amateur, and beginner photographers alike. They offer enhanced usability and flexibility, as well as better compatibility compared to Photoshop actions.
Whether you're a Mac or Windows user, you can find free Lightroom presets to start or buy premium ones from industry experts. If you're up for a creative challenge, you could even design your own.
Then, using the above methods, import them to Photoshop and create mind-blowing images for your portfolio, clients, or social media feed. If you want to enhance your post-processing toolkit even more, check out these 10 Lightroom Plugins you should use next.