Lightroom is one of Adobes most useful tools in its photography bag. It's the companion to Photoshop, and it's built more for image processing and visual editing, rather than the manipulation abilities that makes Photoshop so popular.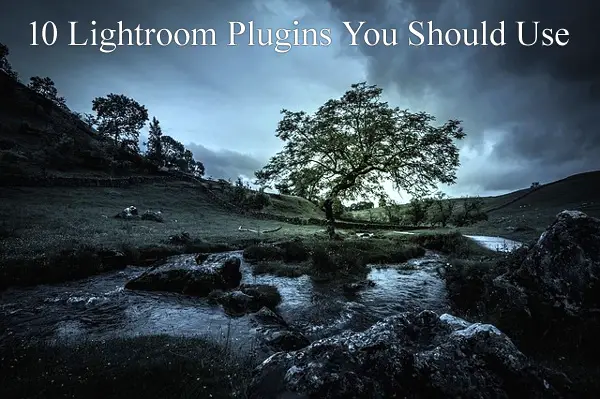 Lightroom is one of the key tools any photographer should have in their tool belt.
What's a Plugin?
Plugins are often referred to as:
Add-on /addon
Add-in / addin
Extension
They're separate programs that are coded to fit in with another program (in this case, Lightroom). They add specific features not built into the original programming, and enable customization options. Not every program is compatible with plugins, but luckily Lightroom is.
After much consideration, I've assembled a collection of 10 plugins for Lightroom that I've deemed to be the most useful.
Click here if you are interested in an alternative to lightroom.
Color EFex Pro
This one is a Google product, something like its free Picasa program, but unlike Picasa, it's prepared to handle photos in the RAW format, and with a much higher resolution and quality.
Color EFex Pro has filters available that rival Lightroom's standard abilities for color correction, retouching, and a myriad of creative effects.
Color Efex Pro Overview:
Bulk Develop Settings
This is the mother of all short-cut plug-ins for Lightroom. It allows you to apply some basic settings to a large quantity of photos, doing the "Bulk" of the work for you. The tools are limited by the program, which is in all honesty good. It does Luminance and Color Noise Reduction, for when the entire batch is slightly off. And then the basics, sharpening, contrast, and clarity adjustments. You can still tweak the photos individually later, but it helps save time when there's a similar issue across the entire batch of pictures.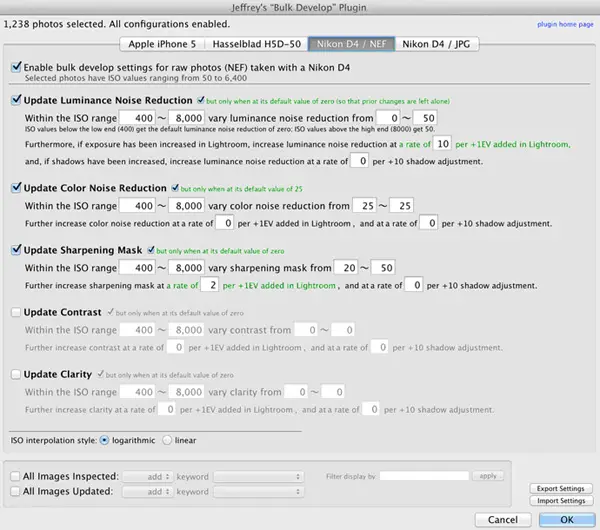 DxO OpticsPro
DxO Optics Pro is one of the best "one click fixes" that Lightroom plug-ins have available. The 1-click fixes are better than the auto-fixes Lightroom has available, because they're so specialized.
And not only that, but this program has smart lighting technology, which helps make the image stand out when the lens and film fail to capture the moment's pure beauty that the eye is designed to see. It specializes in separating the shadows from the light, and helping you target specific areas to lighten up.
Its sharpening and "clear view" tools sharpen the blurred edges, and then the "Clear view" part of the program helps to cut out a lot of the atmosphere between the camera and the subject. Cutting out all the atmosphere cleans up some of the color and leaves behind a much cleaner, clearer view of the subject with more details than before.
Before/after using DxO Optics Pro:

By Anthony Ramdani
Macphun Plugins
The Macphun apps is a collection of photo editing apps which can work as Lightroom plugins as well as separate tools. The most versatile in the set is the Creative kit, which has tools and aps that manage:
Tonality – for black & white conversion;
Intensify – for enhancing the fine details;
Focus – for blur effects;
Noiseless – for noise reduction;
FX Photo Studio (Which has the photo effects/filters) – a set of filters for instant effects;
Snapheal – for object removal.
Working with these helps streamline the editing process, piggy-backing off of Lightroom and the Adobe tools opens up a whole new world of tricks and techniques: https://macphun.com/creativekit
Topaz Adjust
Topaz Adjust focuses mainly on color manipulation and correction. Because the camera isn't as sophisticated as the human eye there's quite a bit that we miss when we compare the photograph to the camera. [For some of the science behind that, check this out.] Topaz uncovers subtle nuances that are muted by the "film" and brings out the hidden details that make the image spectacular.
It relies on 3 main details to bring the images back to life: contrast, detail, and color. By carefully manipulating each, it highlights and brings out the details we love.
[For a great tutorial on color correction, check out this tutorial.]
Exposure X2
Exposure X2 works alongside Lightroom to improve the mass functionality. It specializes in efficient organization, seamless transitions, and superb processing power.
Exposure X3 also specializes in filter effects, and is the master of the film grain emulator. It gives the best and most realistic effect.
Introducing Exposure X2:
LR/Mogrify2
This is a combo plug-in, it helps export images in a streamlined way, and works with other exporting plug-ins to do it seamlessly. Its main function is to add embellishments to images as they're exported out of Lightroom and LR/Mogrify2.
The most common embellishments are borders, inner and outer ones, as well as applying watermarks.
Hypertyle
Hypertyle is a great filter plug in. Using this plug in it's possible to apply over twenty different filters to a single photograph. Click here to get a good look at all the filters they offer. The Hypertyle plug in goes quite a bit deeper than the filters offered by Instagram or other free-to-use programs, and more than that but you've got much more control over what happens, and a higher quality resulting picture.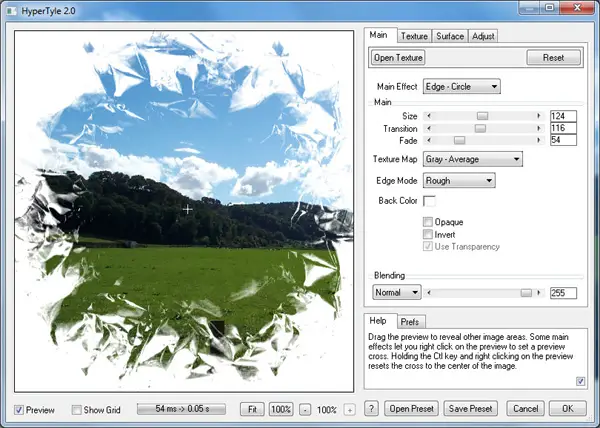 40 Fine Art Presets
A certified Adobe Addon (otherwise known as a plug-in) this one makes the list because the "fine art" tools can apply to every situation. The tools are perfect to elevate any photo of any time and make it look like art.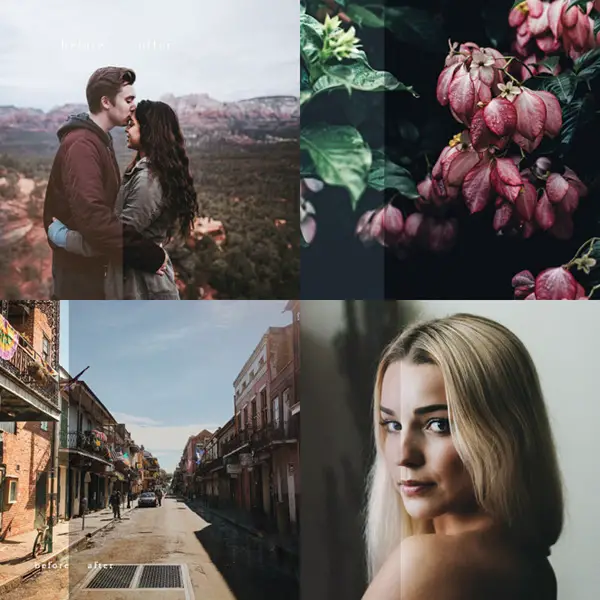 LR/Enfuse
Coming in at number ten is the LR/Enfuse plugins. It's probably not the most useful, but it's certainly the neatest, and opens up quite a few possibilities with the outcome. This Plug-in lets you blend multiple exposures into one single image. It lets you get a better depth of field in final images, by merging pictures with multiple focus points. But more impressively, it lets you merge multiple night photos into one that mimics the longer exposures without having to go to such a high ISO and risk getting noise in the final result.
Star Trail Example: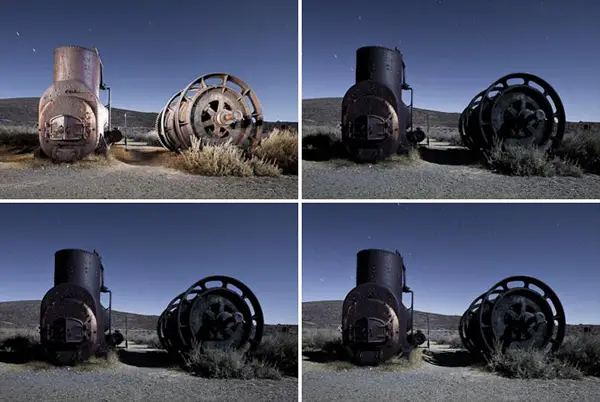 Hope you enjoyed this list, let me know your favorites.
For more on Lightroom, check out this article.

Photoshop photo painting course