Are you struggling to capture incredible shots in a humid atmosphere? This is the story of almost every photographer. If you have worked in sweltering temperatures, you might be familiar with the preparations and care your camera needs to prevent condensation.
Humidity and your camera are rivals. Photographers need to store their cameras and lenses in an ideal storage humidity range to prevent fungus. And, the problem is most of them don't even know what an appropriate range is.
Would you like some interesting and useful camera hacks for humid conditions? Read More!
Luckily, living and honing my photographic skills in the United Kingdom, I find myself fortunate to know how to protect my Camera from drizzles. My extensive experience has paved my path towards successfully handling my Camera in high humidity. I have acquired a lot of knowledge from tour guides and local photography professionals while shooting in humid regions like Europe, Asia, and North America.
Whether you are a wildlife or commercial photographer, you might have encountered a stumbling block once in your career due to humidity. Facing the same struggle myself, I have decided to be a photographer's chaperone and guide you through  camera lens  humidity problems.
Humidity, Dew Point, Temperature
All of these come into play when you are dealing with condensation.  This is because water will condense on a surface (lens glass) which is colder than air temperature, because its cooled to its dew point (temperature at which air is saturated with water vapor).  Water in air basically transfers to the surface at this point or lower.  Humidity is higher when the dew point is higher and there is more water in the air.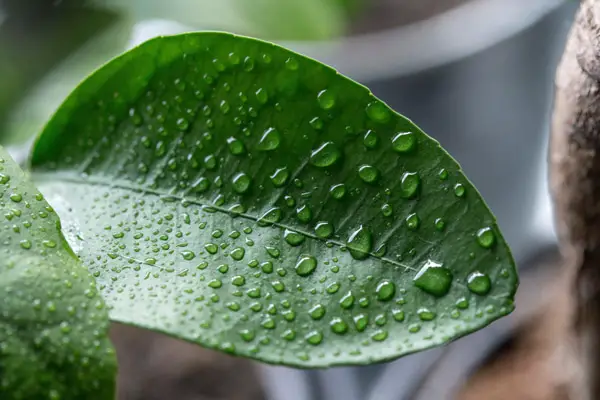 Why Humidity Is  Bad For Camera Lenses
Humidity, high temperature, rain, and dust reduce the camera lens and assembly lubricant viscosity. And, in order to protect your camera, you need to stabilize the temperature, which isn't always possible. The camera needs a temperature of 32°F at the minimum to capture clear and accurate images.
Places where there is minimal air flow can allow molds and fungus to thrive on your camera. There are numerous parts in a camera, and if moisture reaches inside them, it can stop working. When you travel to places with ultra-low humidity levels, prolonged fogginess in your camera lens can cause permanent damage to your camera.
Many photographers prefer to use a dry box for all their photography gear. If you want to keep your camera dry and safe, then you can purchase a dehumidifier cabinet. It will protect your equipment against moisture, dust, dirt, fungus, molds, warping, and more. These cabinets are available in scores of sizes and styles, and you can select the one that fits your needs.
Battling fungus won't be easy in places with high humidity, and you need to keep your photography gear in a dehumidifying, waterproof, and dust-proof cabinet. Ensure to dehumidify the moisture and condensation inside your camera as soon as it is formed. Besides the expensive cabinets, there are other proven hacks you can try to battle fungus and fog. Let's discuss below:
Tips To Keep Your Camera Dry & Moisture – Free In Humid Conditions
One minute, you are happily shooting in Plymouth, UK, and the next minute you hurriedly reach into your car to warm up your camera. You then realize how much of a waste of time shifting from here to there was because your camera is all fogged.
If I were on a trip to unexplored territory, the weather forecast would top my checklist. No doubt the places might be alluring. However, weather conditions play an imperative role in camera equipment care. You obviously wouldn't want to ruin your expensive camera and other gear and want to safeguard them. When you are familiar with the places' conditions, you will know how your cameras will react and take protective measures beforehand.
You might be heading towards extreme weather and temperature places on earth, and you can be a wedding photographer heading to a destination wedding where there is a humid atmosphere. Both situations can be harmful to your photography gear if you're not careful.
When you are walking in and out of the place you are staying in, the change in temperature affects your camera the most. Your camera might feature weather protection, which may not be too effective. Therefore, I have noted down a few tips and tricks based that has worked for me in the past:
Make Your Equipment Completely Dry
It just isn't your lenses that require your attention, and your other gear too requires attentiveness. Whatever place you walk in to set up your photoshoot, the atmosphere could creep into your photography gear and tarnish them.
Therefore, I personally advise photographers to towel dry their equipment periodically when they are shooting in moist weather. Whether your camera and other gear are weather-shield or not, you must wipe the dirt, dust, and water drops off using a dry cloth to ensure no growing fungus.
Especially at places like beaches, dirt and water splashes can ruin your equipments appearance and working condition. You need to make sure to keep it clean and dry all the time.
Try Silica Gel Packs
Silica gel packs work as camera life savers. You didn't hear about that, did you? I bet you have seen them once in your life, and when you Google them, you will recognize them at a glance. Silica Gel packs are things we usually give zero importance to  at home.
We all have ordered plenty of things online, and these packs come for free with plastic bottles and other containers to keep them odor and moist-free. These desiccants have moisture-absorbing properties that help prevent moisture and keep your photography gear safe and dry.
Keep Lens Cloth Handy
Keeping a lens cloth handy can do no harm. Dirt or air particles can land on your camera lens in a few seconds. Unluckily, when you are at a place with high humidity, fog, condensation, and moisture can ultimately impair the vision and picture quality.
Wiping your camera off with your ordinary cloth can give your camera lens a cloudy or blurry appearance. Therefore, it is advised to clean camera lenses with a lens solution and lens cloth.
Make sure the lens cloth you are using is dry. Even if it gets slightly damp, take another one and then clean your lens. It would help if you kept a couple of lens cloths at your disposal to get flattering  pictures.
Allow Your Camera To Adjust to the Temperature
Being a photographer, I got amazing opportunities to travel around places with diversity in culture, religion, and atmosphere. If I am shooting on the hottest beach one day, I will be at the Alps shooting another day. I can feel the drastic shift in temperature, and so does my camera. It takes a few minutes for us to adjust to a different atmosphere, and that is what our camera needs to acclimate.
When you step out in the cold from a cozy room, your camera lens will get fogged up in no time. It is frustrating, isn't it? But, it would be best if you gave your camera a little time to adapt to the atmosphere to capture the jaw-dropping views.
Use Camera Sleeves & Lens Hood
A lens hood is an accessory that will protect your camera from unwanted external threats and also help you improve your shots. It reduces the glare in the final product. Moreover, the lens hood protects the camera lens from scratches and humidity.
It protects from condensation and temperature changes by blocking strong sunlight, rain, etc.
Generally, it is available in 2 different shapes; circular and petal. I prefer to use a circular-shaped lens hood instead of a petal-shaped one. There are three major reasons for this. First, the petal-shaped lens hood cannot be with cameras that have a rotating front element. Secondly, they block less stray light than the cylindrical lens hood, and third, they give less protection from the rain.
The camera sleeve also gives high-level protection to your camera from rain, humidity, and dust. It comes in two options; disposable and non-disposable. The disposable camera sleeve is the cheaper option. However, if you want to give a stylish look to your camera along with protection, go with a fabric camera sleeve. It is coated with neoprene to provide extra protection to your device from rain and humidity.
Dehumidifier Cabinet
You can also use dehumidifier cabinets to reduce humidity content in the camera gear. No matter how many measures you take to protect your gear against humidity, you can't prevent little moisture from entering your camera and lens.
The electronically controlled dehumidifier cabinets are the best solution to protect the camera and other photography peripherals from moisture and dust. These are also known as dry cabinets and come with humidity controlling options; you can adjust moisture content inside the cabinet as per your needs.
You can increase the life of your camera gear by placing them in a dehumidifier cabinet. From 18 L to 150 L, these cabinets are available in different storage capacities.  For professional photographers, it would be best to buy a dehumidifier cabinet with at least a 30 L storage capacity.
The ideal humidity range to store photography accessories is 35% to 45%. By keeping your gear within this humidity span, you can protect it from fungus.
Warming Camera  Can Help
The moisture results in condensation, which in turn makes the camera lens foggy. A foggy lens can ruin your pictures. Therefore, it's important to get rid of the fog before reaching the venue.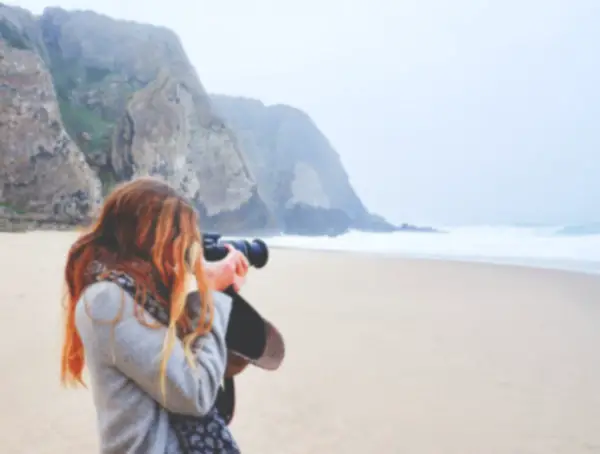 Warming procedures can help to remove fog from the lens. If you find your camera foggy, you can switch on the blower in the car while traveling to the photography destination. This hack will surely work and reduce condensation within your DSLR.
Another effective way to diminish fog from the lens is by waving a hair drier around the camera at low temperature. Remember not to keep the hairdryer around any single spot as it can damage your device.
There are products out there for warming your lens, including a professional products such as a usb heated sleeve and DYI methods such as wrapping a handwarmer pack used for skiing etc around the lens.  Both work but the packs lose their heat after a while.
You can use a simple styrofoam cooler  to keep the lens warm.  You can also use a cooler to keep camera cold when shooting in cold climates.
Use Humidity Gauge
Although a humidity gauge is not an essential item, it can protect your gear from moisture. It is a small electronic device, which is placed in the camera box to reduce the humidity level within it. The humidity gauge is equipped with sensors that automatically sense the temperature inside the camera box.
Upon sensing  high moisture, the humidity gauge adjusts it to the optimum level. This device is quite affordable. You must use a humidity gauge to protect your gear in high humidity conditions.
No Need to Change Lenses
Don't change the camera lenses frequently if it is not really needed. The temperature inside the camera is relatively lower than the outside temperature.
If you change the camera lens repeatedly, it will introduce condensation inside the camera. The condensation can affect the camera sensors and lens and eventually results in bad clicks.
Here is a video on getting rid of moisture inside a lens:
Wrapping Up
By following the tips above, you can keep your camera lens dry and extend the life of your photography gear. Although initially, you need to spend a few bucks to buy dehumidifier cabinets, camera sleeves, lens hoods, humidity gauge, etc,  they will save you many dollars later on.
Click on the following  link to read an article on action cameras for every budget.