Photography and movies have a lot in common. While one is the art of capturing a frame, another is capturing moving frames. However, both are powerful creative mediums to tell a story. Apart from practicing photography yourself, one of the easiest ways to learn and improve your photography skills is to watch other people's work and be inspired. And, what's a better (and fun) way to improve your skills than watching great movies about photography?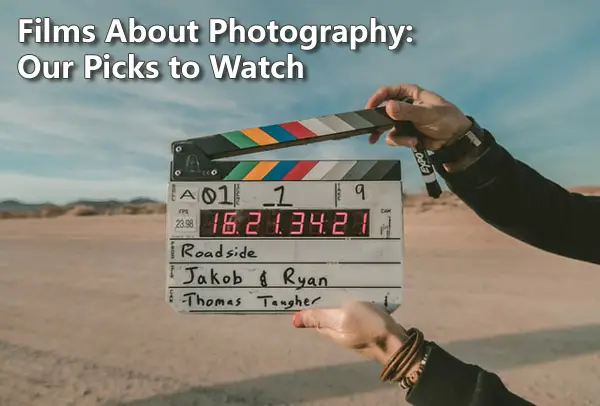 In this article, we've listed documentaries, movies, and some other genres revolving around photography, and even movies with exceptional cinematography. The list is not exhaustive by any means and is in no particular order. But, we have tried to include a large variety so that everyone can find something to watch.
1. Bill Cunnigham New York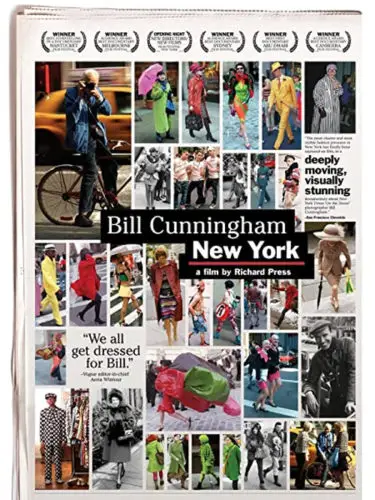 A fascinating documentary of the story of Bill Cunnigham, a veteran turned fashion photographer. It's a beautiful story about how the renowned photographer approached fashion, photography, and life. He was a noted contributor to the New York Times, and he mostly worked on candid, street, and fashion photography. Sadly, he passed away on June 25th, 2016, and the documentary will give you some great insight into his life and photography.
2. War Photographer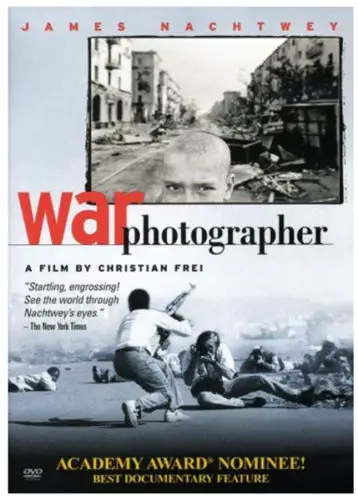 James Nachtwey is considered to be one of the greatest war photographers in the world. The documentary War Photographer is not only a story about war journalism, but it also offers deep insight into James's outlook towards photography. It documents riots in Jakarta, wars in Germany, South Africa, and even New York City. It is an amazing piece of cinema told through the lens of the photographer.
3. McCullin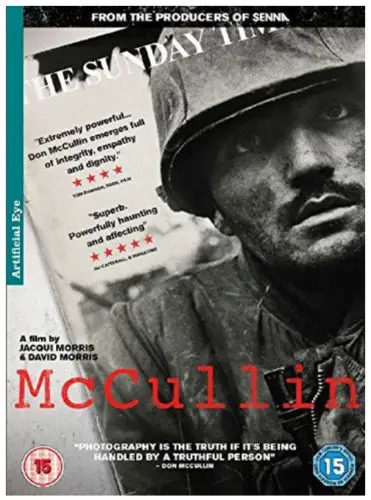 Don McCullin is another war photographer who makes his mark in the best-in-the-world list. In a career spanning many decades, McCullin has covered wars in almost every continent; from the Vietnam war to the Civil war in Cyprus, and many others.
In this documentary, the filmmakers have captured McCullin's experience, his story, what he says, and what he photographer. Fair warning, some images and footage in this documentary are not for the faint-hearted.
4. Visual Acoustics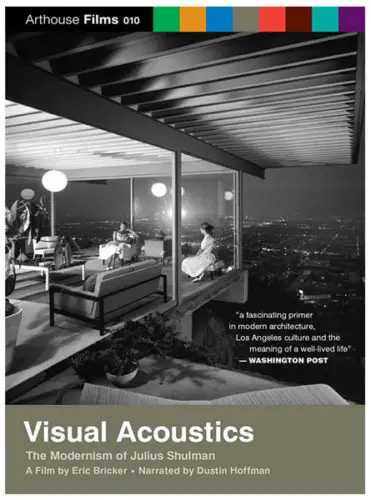 Taking a break from War Photography, Visual Acoustics is a tribute and documentary about one of the world's greatest architectural photographer, Julis Shulman. It celebrates his life while showcasing a glimpse into his photographic journey. From capturing the stunning architecture of every modern architect since 1930 to his role in bringing the beauty of modern architecture to the masses.
If you're a fan of architecture or Julius Shulman, you're going to enjoy this documentary thoroughly.
5. What Remains: The Life and Work of Sally Mann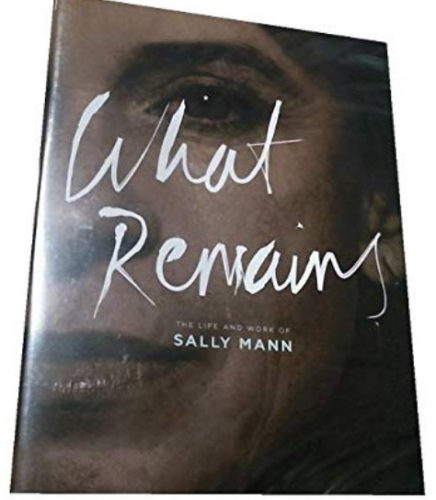 This documentary approaches the life of Sally Mann from an artist's perspective. It focuses less on her photography and more on her inner struggles as an artist. I wouldn't recommend it to beginners, but people with a certain taste will enjoy it.
6. City of God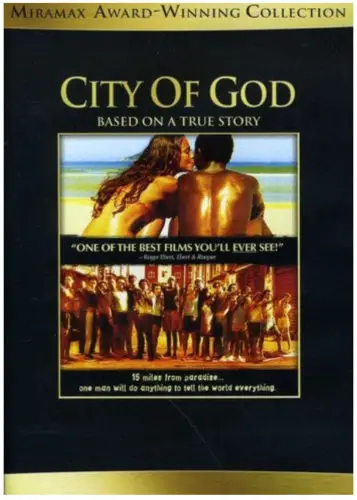 Many people describe this movie as one of their favorites that they won't watch again because of the emotions that it stirs within them. Based on the 1960s about the drug scene deep inside Rio de Janerio, the movie brutally shows the ground reality of what it takes to survive in challenging conditions.
7. The Genius of Photography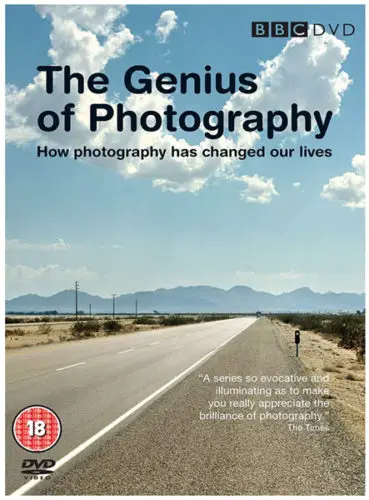 This BBC documentary is not about a photographer, but about photography. It explores the history of photography, the technology, the different types of photography and also features interviews from some of the world's greatest photographers. It is pretty amazing.
8. William Eggleston in the Real World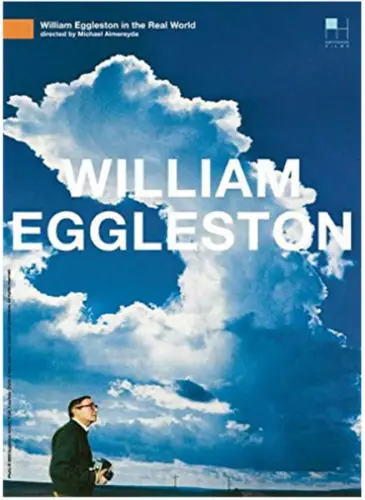 This documentary provides deep insights into the life of William Eggleston, who is credited with bringing recognition to color photography. The documentary itself isn't produced well, but if you can look past it, you will definitely enjoy it.
9. Henri Cartier-Bresson: The Impassioned Eye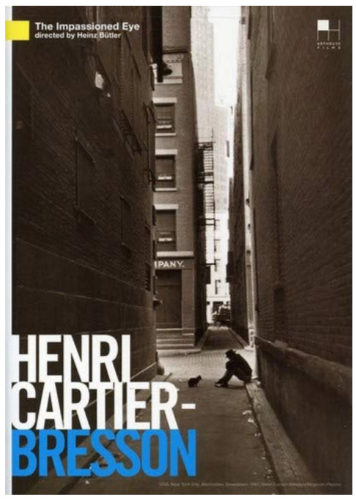 Henri Cartier-Bresson is known for many things. The founding member of Magnum Photos, the father of street photography, and even a genius at candid photography. This simple documentary features him talking about his life, pictures he took, places he visited, and his take on photography. It is a must-watch.
Watch it on Amazon Prime Video
10. Annie Leibovitz: Life Through a Lens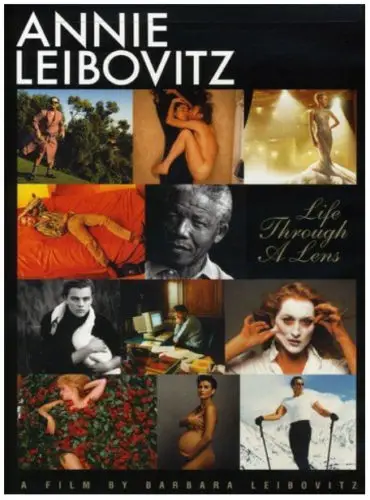 Annie Leibovitz doesn't need any introduction. She is a celebrated portrait photographer, even well known to the general public for work with notable celebrities such as John Lennon, Demi Moore, and many others.
This movie is a documentary about her photographic life and her personal life. Some do argue that this movie does dwell more on her personal life and does not go into depth into her creative side, but you'll definitely learn something (or have a good time) by watching it, no matter what level you're at.
11. Manufactured Landscapes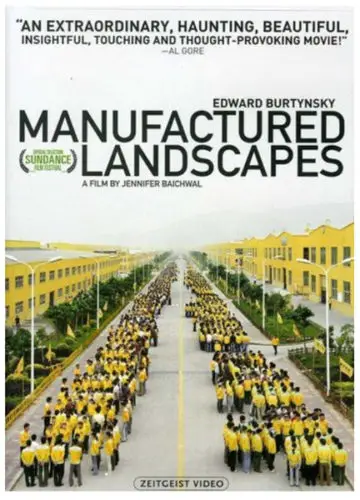 Manufactured Landscapes is an inspirational documentary about the legendary photographer Edward Burtynsky and how he captures beauty in concrete structures. Even if you are not interested in architecture, this documentary will surely help you appreciate the art form in a way you never considered before.
12. The President's Photographer: 50 Years in the Oval Office
This must-watch documentary follows the work of Pete Souza, the director of the White House Photography Office and the official photographer of President Barack Obama and also Ronald Reagan.
13. The Bang Bang Club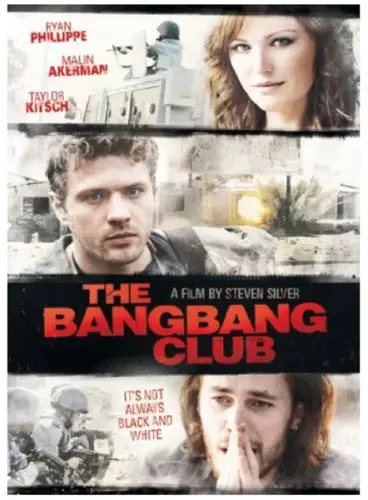 Although The Bang Bang Club is a movie, it accurately represents the dangers, moral dilemmas, and the mindset of being a photojournalist. Set in South Africa in the 90s, Greg Marinovich, Kevin Carter, Ken Oosterbroek, and João Silva will take you on an unforgettable journey through their lens.
14.  Proof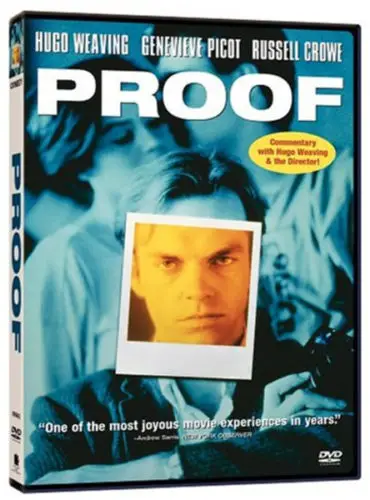 A distrusting blind man compulsively takes photographs in order to preserve and see the world. But, how will he "see" what he photographed without trusting someone?
15. Chasing Ice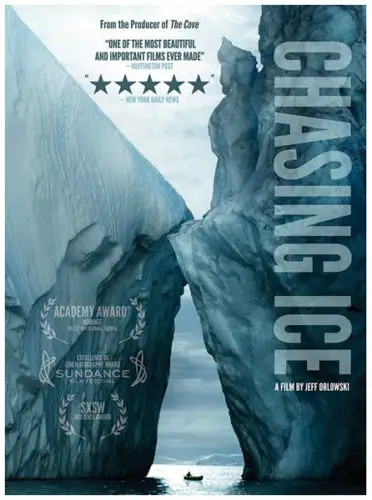 James Balog, a recognized photographer for National Geography, was skeptical about climate change. To prove himself right (or wrong), he took multi-year time-lapses of the world's glaciers. The result is the documentary Chasing Ice.
Watch it on Amazon Prime Video
16. Under Fire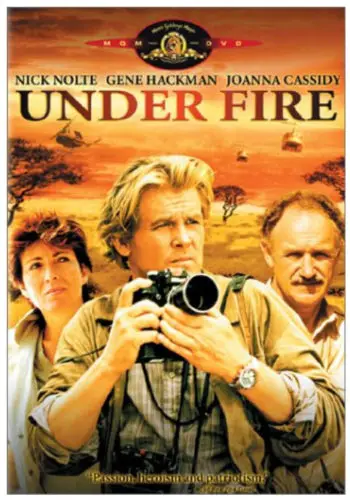 We've covered a few documentaries about war-photography already. But, this is a movie about 3 journalists who are trying to capture images in the most difficult conditions. It is a pretty different and interesting take on war photography.
17. Peeping Tom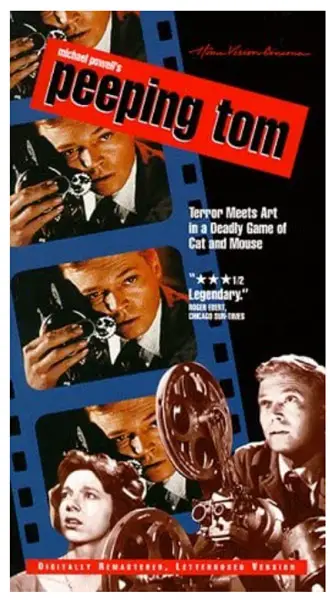 Fair warning, this movie, and its plot might be disturbing to some. It's is centered around a man whose entire life revolves around his camera. In an unexpected turn of events, he turns into a serial killer, and he starts filming his victim's final moments.
18. Gregory Crewdson: Brief Encounters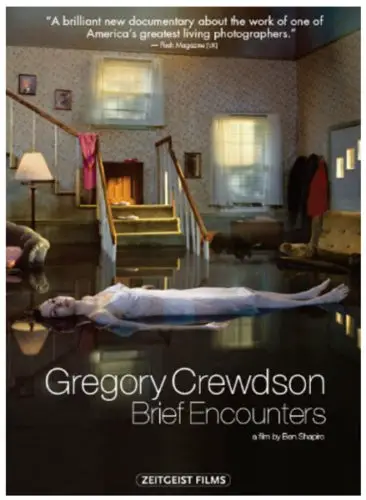 Gregory Crewdson is a photographer who is known for his unique style of photography, and this documentary will take you on a journey into his process, his photography, and his mind.
19. The Public Eye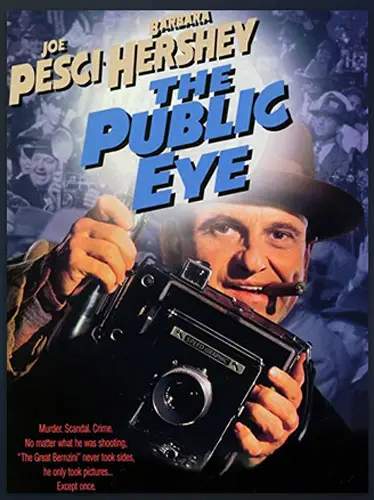 An under-appreciated commercial movie, The Public Eye is a story about a photo-journalist who pushes the boundaries when trying to capture his images. The plot is much more than that, but this should get you interested in watching it.
20. Picture Perfect – Vice
Picture Perfect is a collation of mini-series produced by Vice. Each episode features a different photographer and their unique take on photography, their experience, and their work. All the episodes are amazing, but you are free to watch the ones you prefer.
21.  The Woodmans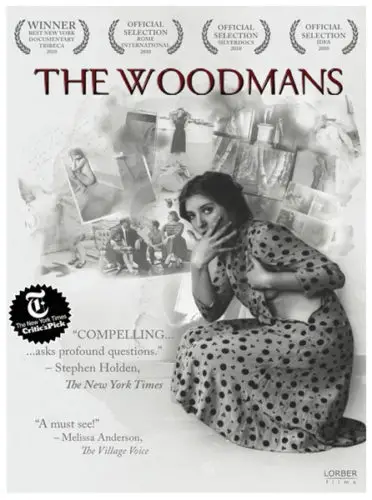 The Woodmans is a documentary about the Woodman family, which has its roots in various art forms. The focus is on Francesca Woodman, who had her unique style of photography but also committed suicide at the young age of 22. The documentary takes us into her work, her family, and how the loss affected them.
22. The Silent Drama of Photography – Sebastião Salgado's
This is not a documentary or a movie — it's a TED talk. But, it is intriguing to take on the photography journey of Sebastião Salgado, who, being a Ph.D. in Economics, pursued photography religiously amongst other career options. It is highly recommended for people who are looking to switch to photography from other careers.
23. Finding Vivian Maier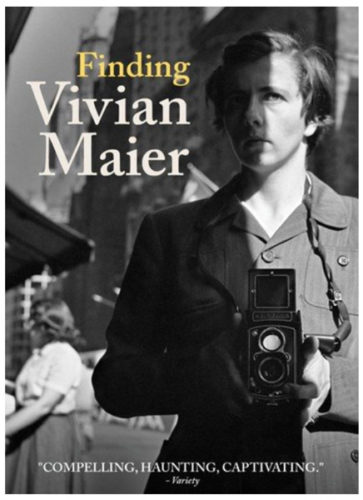 Vivian Maier is regarded by many as the greatest street photographer in history, and it is saddening that her genius was discovered only after her passing. This documentary explores her life in detail, revealing fascinating bits about her genius.
24. The Salt of the Earth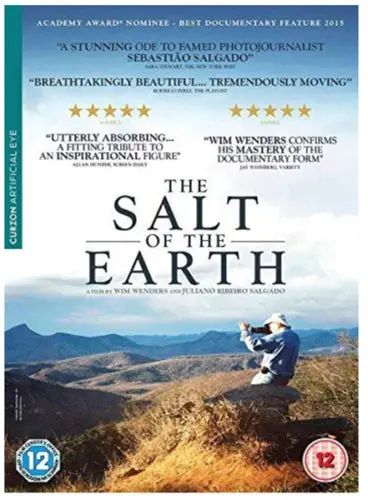 The Salt of the Earth is a documentary film dedicated to Sebastião Salgado and his stories about the less fortunate that he told through his lens. Technically, the film has it all — it educates, it entertains, and it also makes you feel and introspect. Sadly, even though it was nominated for an Oscar in 2014, it is not widely recognized for the beauty it is.
25. Get Out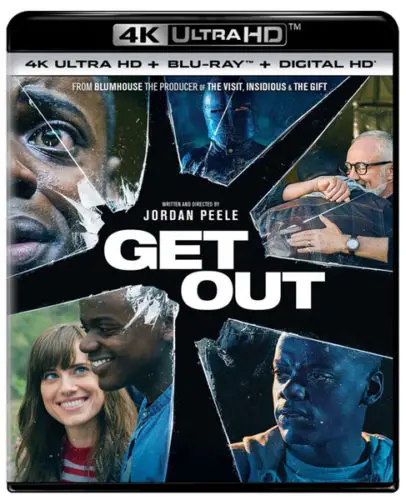 Get Out is not a movie about photography, but a photographer. Chris, an African-American photographer, visits his girlfriend's parents, who are white. All seems to be going well until it doesn't. Watch it for the plot as well as the great production.
26. Blow-up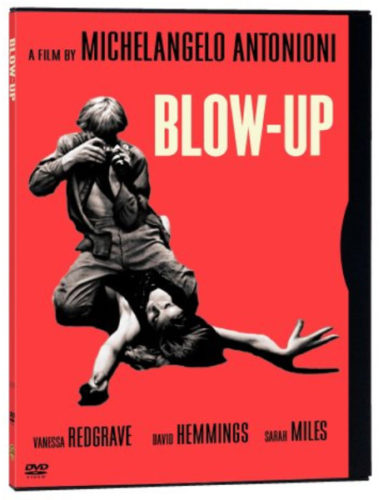 Things take an interesting turn when a London photographer finds out that he might have captured a murder on film. The plot is similar to Rear Window (mentioned below), but the movie is brilliant in its own way.
27. Fotograf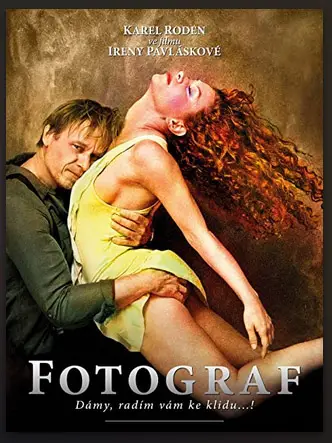 Fotograf is a documentary about the internationally renowned Czech Photographer Jan Saudek. Jan is famous for his unique taste in photography and has exhibitions in a few of the biggest art galleries in the world. Although the production of the documentary leaves much to be desired, it is still an interesting watch.
28. Kodachrome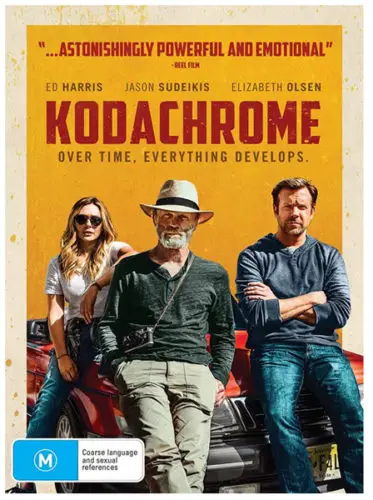 Unlike some other movies we've mentioned, this movie's connection with photography is primarily its story. The plot is simple; a son accompanies his dying father on a road trip to the only store in the country that still processes Kodachrome film.
The movie's connection to photography and the real-life emulating cinematography is the reason we've added this movie to the list.
29. Shooter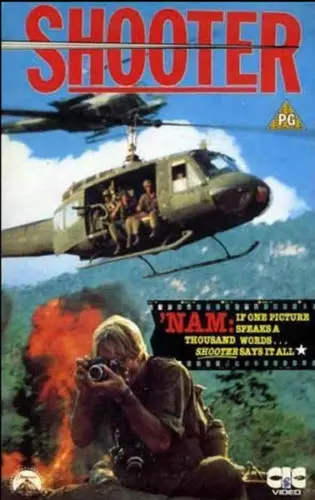 The shooter is another brilliant war movie based on the book "Shooter" written by David Hume Kennerly, who is a Pulitzer winning photojournalist and was also the official White House photographer for President Gerald Ford.
30. Born into Brothels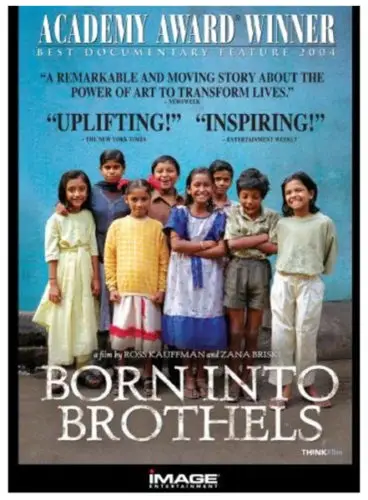 Awarded with the 2005 Academy Award for the best documentary feature, this heartbreaking film is set in Calcutta's red-light district. The children, the subjects of the film, are the ones with the camera and tell their story with their own lens. It tells a story that will make you introspect and show you the healing powers of art, and the eternal positivity of childhood.
31. One Hour Photo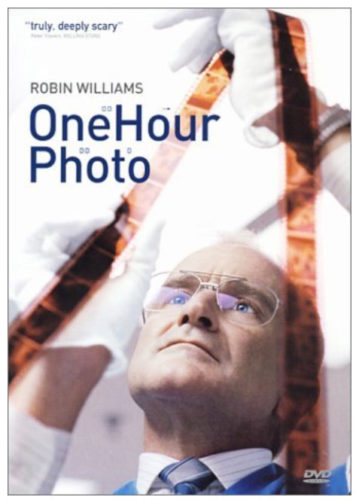 If you are a fan of Robin Williams you will no doubt enjoy him in this dramatic role.  Williams is an elderly employee at a photo development kiosk, where his life lacks any real human connection.  He collects copies of photos brought in by his customers and he lives vicariously through them them.  Then he loses his job…
32. Gentlemen's Relish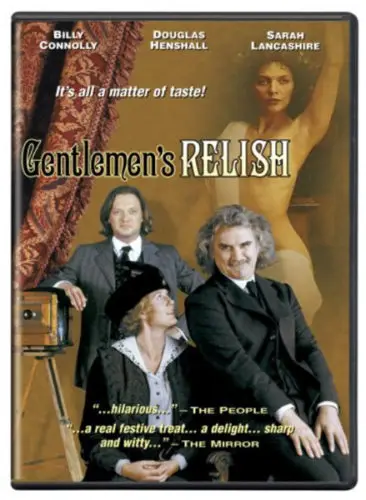 A movie around photography with a comedy take, this entertaining movie revolves around a painter whose paintings stop selling. In frustration, and with the help of his assistant, he picks up a camera and starts an artistic photography business. The movie takes a humorous turn when he starts taking nude "artistic" pictures and essentially supplying pornography as art under the "Gentlemen's Relish" label.
33.  Koyaanisqatsi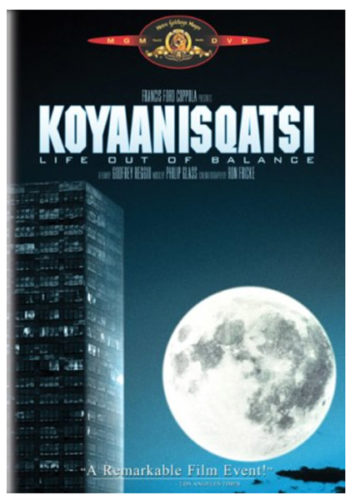 Some call it artistic, while some call it crazy. I like to call it an experience. An experimental film released in 1982, Koyaanisqatsi is a collection of time-lapse and slow-motion shots of landscapes, cities, and people in the United States. It has no dialogue, no narration, but it still makes you feel. Regardless of what you think, it is a unique film worth watching at least once.
34.  Samsara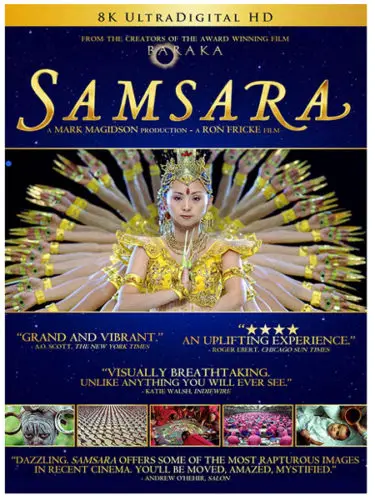 Another visual delight, Samsara will surely leave you intrigued. Shot entirely on 70mm film in over 25 countries, the film's stunning visuals will surely keep you in awe, and hungry for more.
35.  The Secret Life of Walter Mitty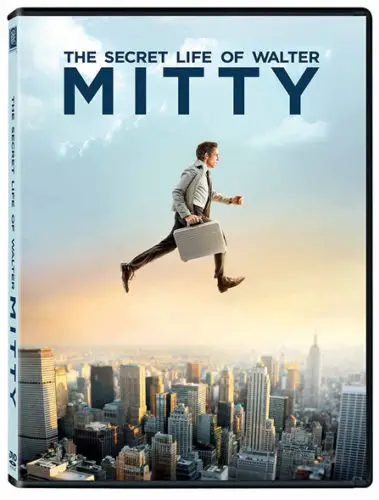 Talking about a more mainstream movie, The Secret Life of Walter Mitty is an excellent watch for its relatable story, stunning visuals, and production. The movie does a great job separating reality from the beautiful fantasy that lives inside Walter's mind. If you do watch this movie, try to find one photography-related mistake, for kicks.
36.  Barry Lyndon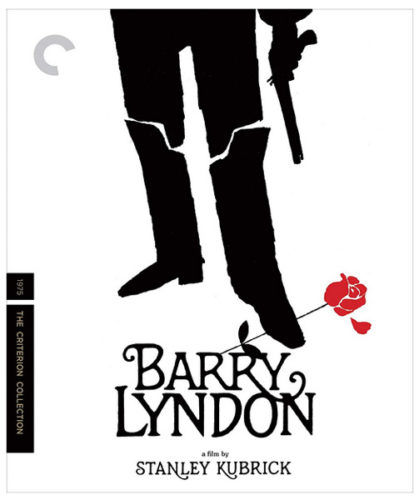 Barry Lyndon was released in 1975 and is a story set in 18th Century England. Although the film won 4 Oscars and was nominated for many more awards, the reason to include this movie in this list is something else — how it was shot.
Stanley Kubrick, the director, wanted to use natural light as much as possible. Considering that and also that so many scenes in the movie look (and are lit) almost as paintings, it just shows how a master performs his art. What's more, the night scenes in the movie were shot with candlelight and shot with a 50mm 0.7 lens.
37.  Capturing the Light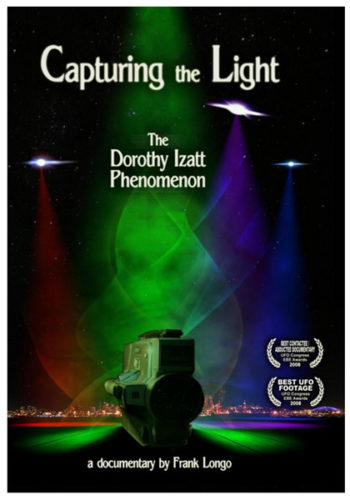 A documentary about Dorothy Izatt, who claims to have contacted aliens and has over 30,000 feet of film to prove it. Regardless of whether you believe in extra-terrestrial intelligent life, watching this documentary will be time well spent.
38.  Amélie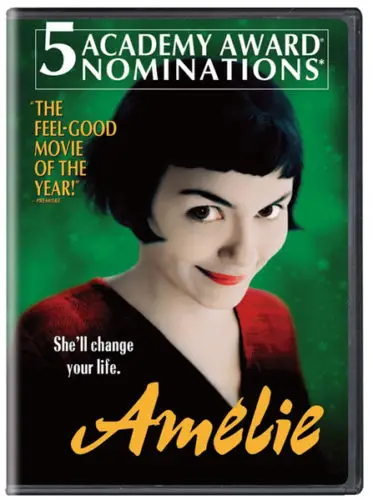 Not a movie about photography exactly, but photographs do play a major role in the film. Originally a French movie, it has been claimed by many to be the perfect movie from every aspect. To avoid giving any spoilers, I'd recommend that you watch the movie. You'd find it difficult to not end the movie with a smile on your face.
39.  Rear Window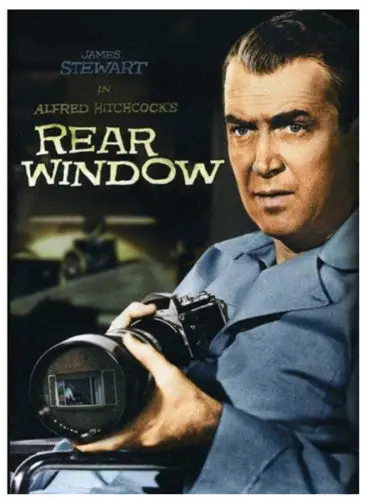 A movie similar to Blow Up, done Hitchcock style. A photographer, bound to his wheelchair, thinks he's uncovered a murder while watching the neighbors through his telephoto lens. Mysterious events follow, which lead to what some call the greatest movie climax of all time.
40.  Tales By Light
Produced by Canon, this Netflix series captures the journey of various photographers and filmmakers as they travel the world and capture what they see through their lenses
41. Shooting Robert King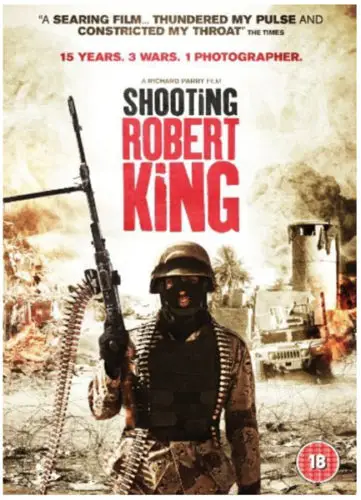 Follow the story of Robert King as he photographed 3 wars over 15 years to fulfill his desire of winning a Pulitzer Prize.
42.  Pecker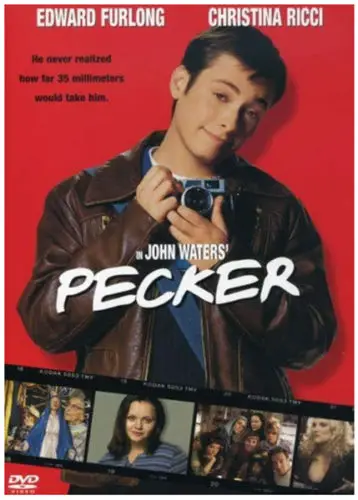 An amateur photographer is suddenly recognized by an art dealer for his "works of art". Comedy and drama ensue as his subjects from a working class neighborhood believe they have become exploited.
43.  Hondros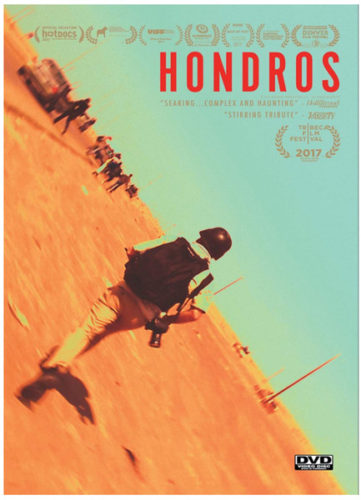 This classic documentary follows the work of Chris Hondros, an acclaimed war photographer who has taken some of the most recognized, award-winning images of conflicts around the world.
44. The Big Year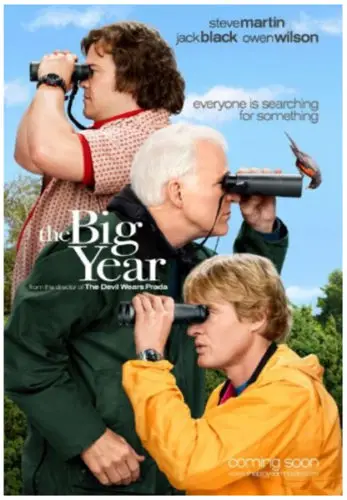 2 bird enthusiasts will leave no stone unturned to become birder and bird photographer of the year while the current record holder has no plans of losing. How far will they go on this year-long journey? There is  more to this movie than meets the eye.
45. Raghu Rai: An Unframed Portrait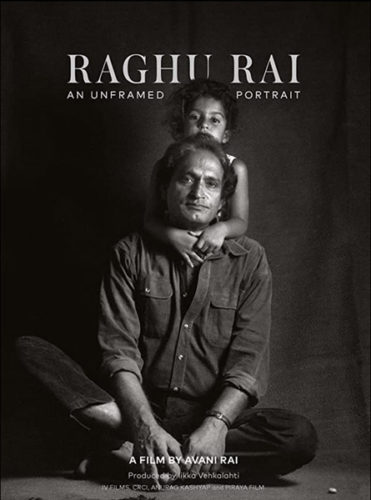 This is a documentary about Raghu Rai, who is considered the father of Indian photography. Avani Rai, his daughter, follows in the shadows of her father and tries to show us the transformation of India that Raghu has witnessed first hand.
46. Search for the Afghan Girl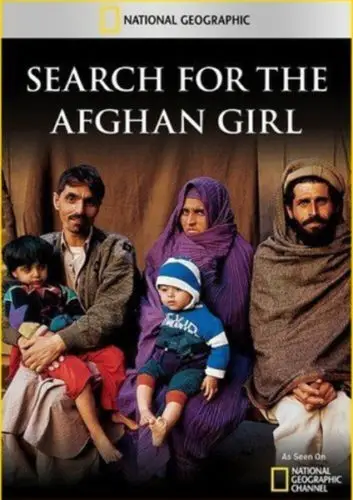 Search for the Afghan Girl follows the photographer who captured the famous green eyed refugee girl who's image became an iconic National Geographic cover.  It is 17 years later and the mystery is about to be solved.
47. This is Not Photography


This interesting film follows a husband and wife team as one composes photography on a computer while the other experiments in a darkroom.  The works are complementary and the film goes into both the technical and emotional aspects of their work.
48. Ansel Adams: A Documentary Film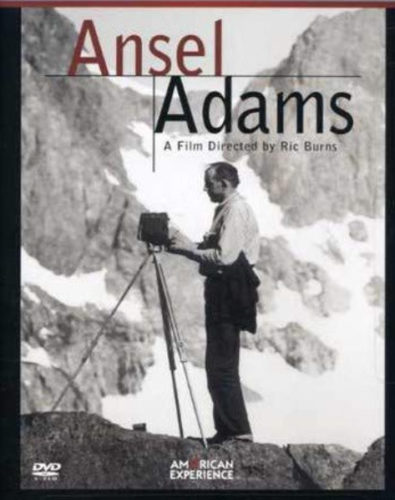 While most people think of a large format camera in Yosemite and black and white photos when they hear the name Ansel Adams, this film depicts all sides of the man.
49. Funny Face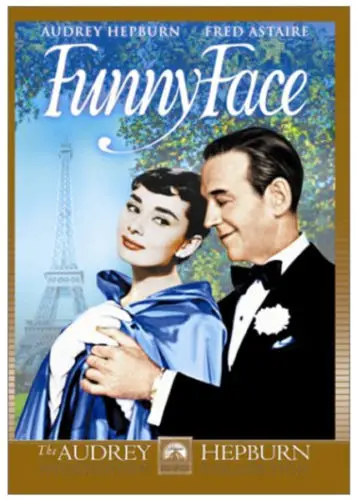 The film is about a fashion photographer on a task to discover a new face.  When he finds her, he falls in love. Starring Audrey Hepburn and Fred Astaire.
50. Everlasting Moments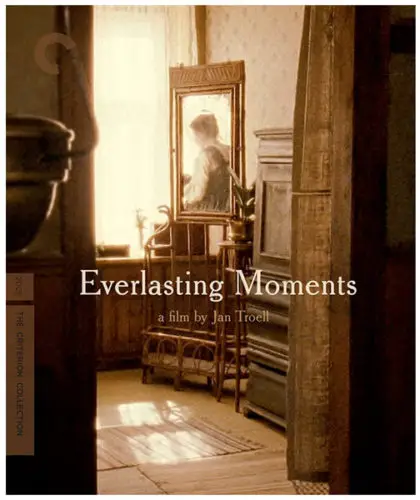 This is the story of a poor, abused woman who wins a camera in a lottery and it changes her life.  Its a true story shot in a style reminiscent of old photographs.
51. Camera Buff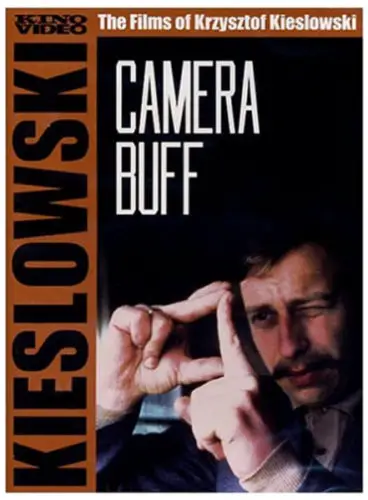 Called a "tragi-comic meditation of filmmaking", this film deals with issues of passion, dedication, and ambition as well as concepts like seeing as the moment of creation.
52. In No Great Hurry


A film about street photographer Saul Leiter, who spent a large part of his long (1923-2013) living in NYC.
53. 

Harrison's Flowers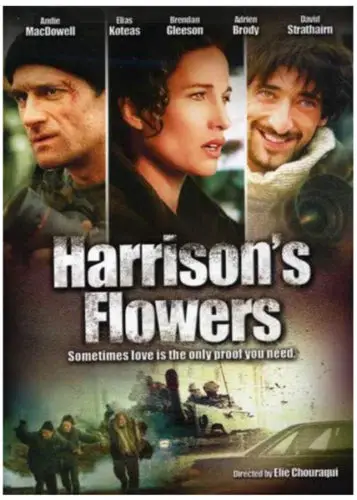 This movie follows a Newsweek photographer who goes missing in Yugoslavia during war time.  The cinematography as well as acting by Adrian Brody and Andie MacDowell are impressive.
54. 1000 Times Goodnight

The husband of a war photojournalist gives her the ultimatum of family or her profession after a close call with a female suicide bomber.  She is torn between making a difference with her photography and being safe.  Then her family is put in danger.
55. The Mexican Suitcase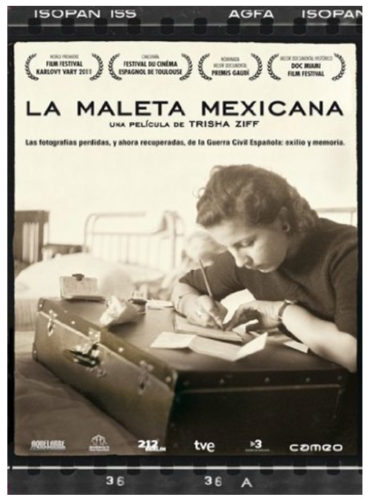 This is the story of suitcases discovered in Mexico in 2007 containing thousands of negatives from a trio of friends exiled from their European countries at the beginning of World War II who fought fascism with their cameras.  The role and power of photography can be felt throughout this film.
56. Strand, Under the Dark Cloth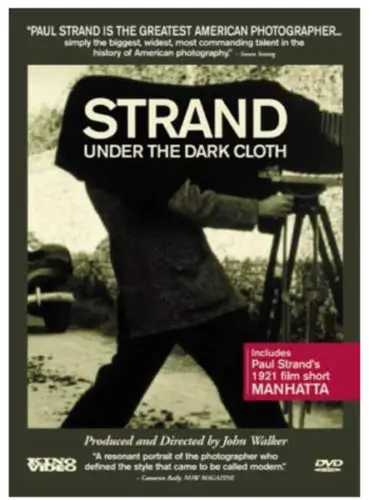 Paul Strand (1890-1976), both a photographer and filmmaker, has been called the greatest American photographer.  He took on controversial subjects like the KKK and racism.
57. The Eloquent Nude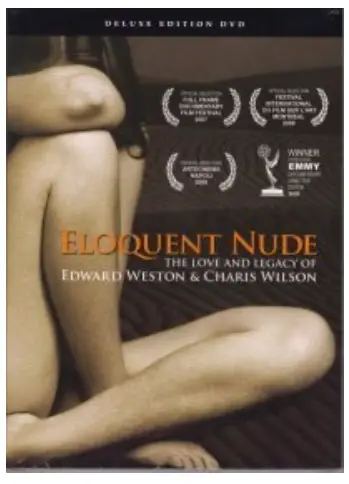 The story of the beautiful Charis Wilson and the genius photographer Edward Weston and their relationship is also a story of modern photography, adventure, love and loss.
58. Fur: An Imaginary Portrait of Diane Arbus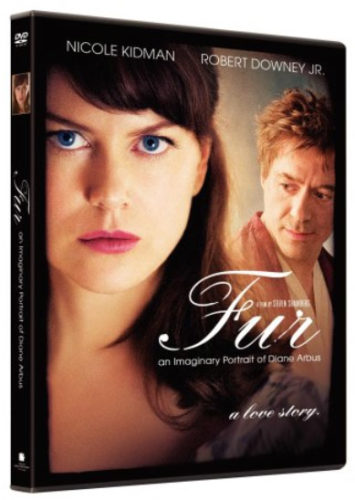 This film is somewhat based on Patricia Bosworth's biography.  She leaves her family to photographically investigate her fetishes.  She falls in love with a man who puts her on her way to becoming one of the most liked photographers of the 20th century.  Impressive production design and cinematography.
59. The Rock Prophecies

This documentary film goes deep into the 40 year old career of rock photographer Robert Knight and features artists such as Def Leppard, Slash, Santana, ZZ Top and Beck.
60.

Alfred Stieglitz: The Eloquent Eye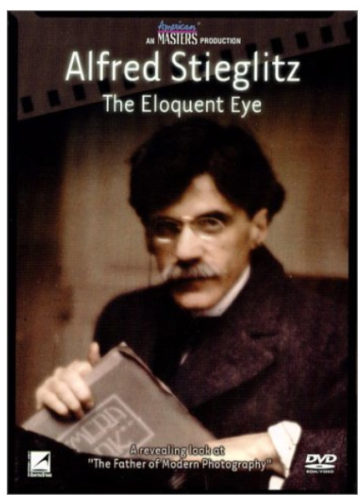 Called the father of modern photography, Stieglitz mentored Georgia O'Keeffe, whom he was married to, Ansel Adams and others.  The film goes into his life, works from Europe and the United States, and stories such as giving Picasso his first show.
61. Georgia O'Keeffe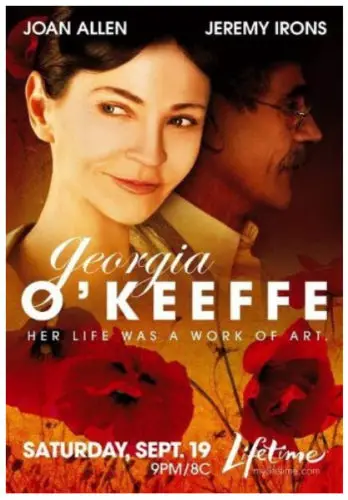 A drama about the life of artist Georgia O'Keeffe, her work and her tumultuous relationship with her mentor.  Stunning visuals.
62. Untitled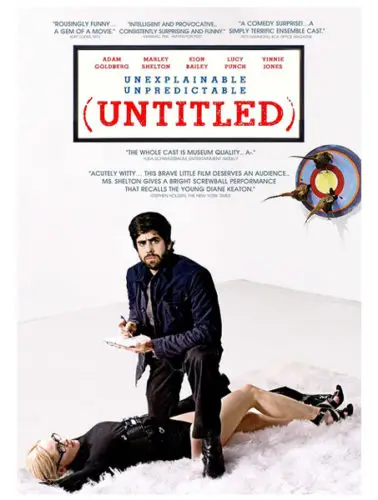 Yes thats the name of the movie.  And while its not exactly about photography but rather about the modern art world, we decided to include it in this list because the satire is so good.  The avant garde scene is shown in a new light and any photographers should find pushing the boundaries between art and nonsense interesting.  And it taking place in NYC is always fun.
63. Newsfront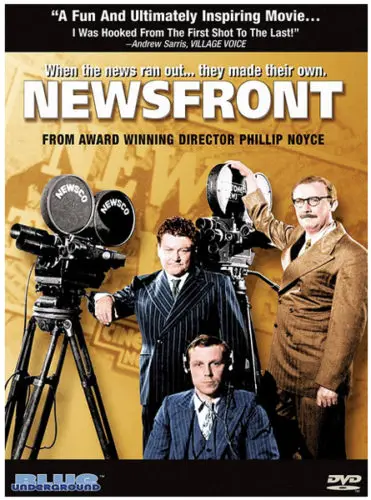 Newsfront is a drama and tells the story of newsreel camera men, who face ethical and political issues. One of Australia's most known films, it was not available elsewhere for a long time.  It depicts the transition from black and white to color and other events in the history of media.
64. Bridges of Madison County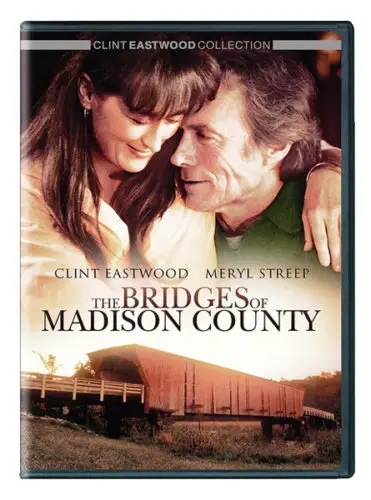 Clint Eastwood is a photographer on assignment from National Geographic Magazine who meets an Iowa housewife during his search for a bridge to photograph.  A brief encounter changes their lives.
65. 5 Broken Cameras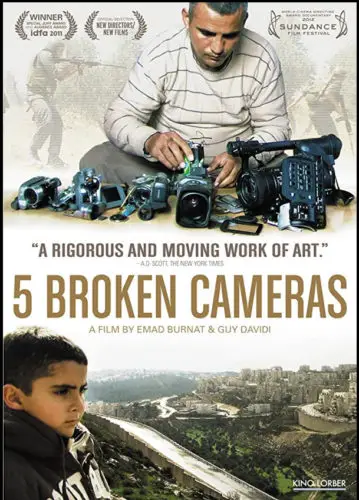 This is a film about a Palestinian villager, who gets his first camera and records the resistance to a separation barrier thats being created in his town.  As arrests and raids affect his family and friends, the cameras record being shot at or destroyed.  Documentary.
Conclusion
Well there it is, and its become quite a list. We hope we've given you some interesting choices of films to watch and your evenings will be filled with fascinating stories and inspiration.
As I mentioned, the list not exhaustive by any means, so feel free to add names that we haven't mentioned in the comments. And if you've watched any of these, do mention which ones you enjoyed the most.