Photography insurance comes in various forms and can protect you from a wide range of problems. Not having insurance can end up costing you tens of thousands or more if something goes wrong.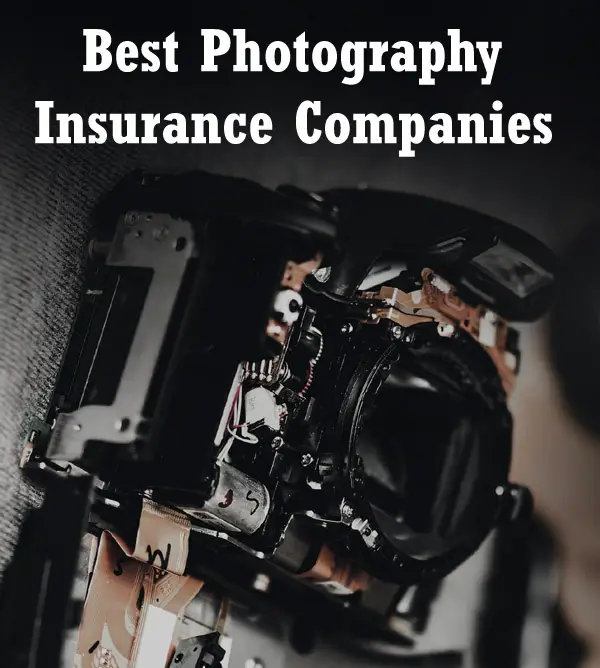 In this article, I will discuss the types of insurance needed by photographers and the best insurance companies in existence for photography.
The need for insurance as a photographer is undeniable. Even if it is to cover the cost of your expensive gear when you shoot, exposing them to all sorts of dangers. But beyond just the need to cover your investment, you also need third-party insurance and coverage for the people who are your assistants, your models, and of course, the property owner in some cases. Although photography is a creative genre of work, it is still a business. And just like any other business, it becomes essential for the business owner to ensure the safety of those involved and those exposed to the business's day-to-day operations.
You have invested heavily in your photography gear. If something happens to that investment, it can render you out of business. If you don't have insurance for your gear, you are always putting yourself at risk every time you step out of your office with your gear. Because a photographer is incomplete without their camera and lenses, it becomes pertinent that they take adequate protection if something happens to their gear. With the right insurance, they can replace their gear if damaged. The right insurance coverage, in this case, would be business property insurance. This would also cover any loss arising from your photography studio or rented space damaged during a photoshoot.
If your property or premises gets damaged, that also leads to a potential loss of income. If you're a studio photographer and your studio catches fire and is damaged, you can take insurance coverage that will contribute to some extent and cover the loss of income. This is known as Business Income insurance.
Adequate insurance also involves covering for potential injury to the people working in your business and those who are not involved in any way (strangers passing on the street, property owners, even a client who might be sitting through a photography session).
Let's take another example. Let's say you are shooting a fashion shoot, and the model trips over some lighting cable and hurts herself. You need to have insurance coverage so that you can cover the injury and the medical treatment of the person. General liability insurance helps cover bodily harm and property damage if anything happens to any person or their property.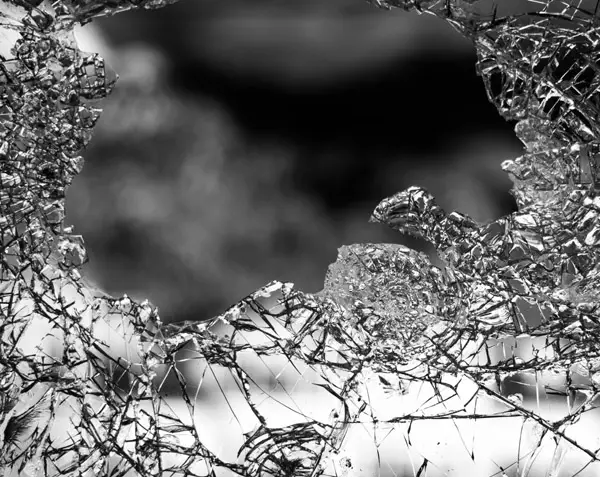 Insurance can also be a necessity in case you expect lawsuits in the course of your work. And believe me when I say that this isn't a rare occurrence. Say you've been hired to shoot a wedding. Your gear fails, and you cannot deliver the best images from the wedding. If the client sues you, you can pay considerable compensation. The solution in that situation is to go for professional liability insurance.
Thimble
The first company that we will discuss is Thimble. The best thing about Thimble is that they're very affordable. They're ideally suitable for small businesses, especially photographers just starting and looking for attractive offers on basic insurance coverages. If you're looking for insurance coverage for a few hours, you can have that too. This is a tremendous advantage for photographers who may not be full-time and only shoot in their spare time and nevertheless need the proper insurance coverage.
The company offers a range of insurance coverage, including general and professional liability insurance. Professional liability insurance is called Indemnity or Errors and Omissions insurance. The whole purpose of this insurance policy is to protect you and your business if a client sues you for breach of contract or your apparent failure to deliver what you're expected to deliver as part of a professional contract. The insurance aims to cover such an eventuality regardless of whether you're at fault.
Apart from these two vital insurance coverages, the company also offers add-on coverage for drone insurance. This is essential insurance coverage considering that many photographers offer drone videography and photography as a part of their overall packages and a stand-alone package. Considering that drones can be a severe risk to health and public safety, having this additional coverage is a massive relief for any videographer and photographer using them.
Thimble offers a mobile interface that allows you to control your insurance policies just with a few taps. You can choose how long you need your insurance coverage, even for a few hours. You can get fast quotes on their mobile apps within a minute, allowing you to decide the kind of coverage you want to go with.
Thimble offers all of its policies online, giving you the option to choose what you need, compare quotations and then go ahead with your policies seamlessly. We feel it's by far one of the most customizable insurance companies in the business. They're ideally suitable when you need quick coverage for a small period of time.
Pros
Cons
Their insurance quotes are very reasonable.
Difficulties in changing policy details.
They offer a smart mobile app to check quotes etc.
Some customers have complained about their customer support.
Very easy to get customized quotes and coverages for one-off events.
Coverage for commercial properties isn't available.
Add-on drone coverage through an independent brokerage.


Rating – 8.5/10
Hill & Usher
What Hill & Usher does differently from something like Thimble is that they offer a range of insurance coverage that photographers need. The company offers General Liability and Error and Omissions coverage but includes all-important Equipment Coverage. This more or less covers the basic needs of most photographers looking for comprehensive insurance coverage for their photography business.
One good thing about Hill & Usher is that their insurance policies are tailor-made for studio photographers and owners. They offer comprehensive coverage for studio equipment of all kinds, including photography gear, editing tools, and lighting tools. Coverage includes computers, any other electronic devices, etc. They even cover third-party liability arising out of your studio work.
A good thing about Hill & Usher, compared to Thimble, is that you get human interactions while building your quote. Although you can choose the coverage you need and build your policy online, you still need to speak to an agent to ensure that you have the right coverage and to confirm the amount of money you've to pay for the options chosen. This can be a hassle sometimes, especially if you're in a hurry and want coverage on the move.
It's also to be noted that the company does not offer customized coverage for specific individual jobs. This is also a significant issue because you will have to take comprehensive coverage and pay more for coverage you don't need. The options offered by this company are unsuitable for photographers who are not shooting every day or are only part-timers.
There is specific coverage for identity theft as well. This comes in handy in the worst-case scenario if your identity gets stolen.
One important thing to note is that third-party insurance providers will underwrite your insurance coverage. Depending on your location, this third-party provider will vary.
Pros
Cons
Very comprehensive coverage of the primary insurance needs of a photographer.
The actual process to get insurance often is lengthier.
Ideally suitable for photographers and videographers working from a studio set-up.
No option to get coverage for specific jobs.
You can speak to a human being while building your quote.
They have their insurance policies underwritten by third-party insurance providers.
The coverage and process are suitable for established photographers looking for more extended coverage.


Option to include camera insurance that's valid worldwide.


Rating – 8/10
BWI Fly
Many photographers and videographers using drones have a tough time when they meet with an accident involving their drones. Drone insurance is a must-have for photographers and videographers who use drones daily. You need tailor-made insurance coverage that takes care of any issues arising from using drones during their everyday course of work.
BWI Fly is an insurance provider that offers customized drone insurance coverage that's ideally suitable for photographers and videographers who shoot with drones. They don't limit themselves to smaller drones, such as those used by photographers only. They offer tailor-made insurance coverages to businesses operating larger drones as well (for surveillance, inspection, and various other purposes.)
BWI Fly's drone insurance covers physical property damage and other liabilities with a maximum capping of $25 million.
Getting coverage is a bit lengthy in that you can search for policies online and receive quotes, but you will need to interact with a person to fine-tune the specifics of your policy requirements and then the final quote. If you're looking for a quick and on-the-go insurance policy, this isn't going to be that. But the advantages of BWI Fly, especially if you own and use drones as a commercial photographer, are immense.
Another essential thing to note is that BWI Fly has their insurance quotes underwritten by larger insurance companies. These include Global Aerospace and USAIG, to name a few.
Pros
Cons
Tailor-made for photographers and videographers shooting with drones.
They do not provide any coverage for other photography and videography equipment.
Extremely high coverage of $25 Million
Insurance policies are underwritten by other larger insurance providers.
Ideally suitable for companies that are using drones for purposes other than photography.


Rating – 7.5/10
Full Frame Insurance
The company has a name that's very photography-oriented. But the really good thing about them is that they offer affordable insurance coverage for photographers and videographers. If you're looking for insurance coverage on a budget, we strongly recommend Full Frame Insurance.
How inexpensive are their policies? A simple event policy starts at $59 for three days. If you're looking for an annual package, you can get one for a mere $184. The Annual Plus Policy, which also happens to be the most popular of their insurance packages, offers you camera equipment coverage, coverage for damage to rented premises, and general liability of up to $2 Million aggregate.
Additionally, you can add unlimited additional insureds. This means you can add a separate person (other than a friend or a co-worker), an event, or an organization as an insured and ensure that they receive protection if they're sued against because of a loss that happens because of a loss of your actions. Events and property owners often ask if this coverage is available before allowing a photographer to conduct a photoshoot.
You can also add professional and cyber liability into your policy for an extra fee. Professional liability of up to $200,000 is covered, and a cyber liability of up to $100,000.
On the flip side, the company only offers insurance coverage across 44 states and minimal coverage options. For example, if you need a very customized package with add-ons, Full Frame Insurance will not be able to offer that. Their packages are ideally suitable, however, for photographers who are not regular shooters or need only event-based insurance coverage.
Pros
Cons
Basic coverage starts at just $59
Insurance coverage is available in 44 states only.
They offer event-based insurance coverage
They don't offer too many options for coverage for policies without annual coverage.
Highly customizable options for the annual coverage options.


Rating – 9/10
The Takeaway
The need for insurance coverage can be varied, but at the end of the day, every photographer needs insurance. It's important to compare insurance quotes and see if a policy can be customized and tailor-made for you.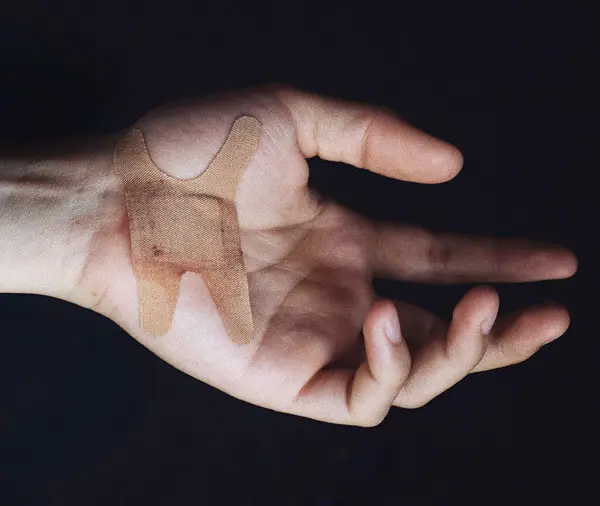 We have prepared a round-up of the best insurance companies based on affordability, options, and coverage. Not all of them would be suitable for all photographers. For example, BWI Fly isn't suitable for photographers looking for personal liability, general liability, or equipment insurance. In the same way, Hill & Usher's insurance offers are targeted mainly toward the studio shooter as they offer comprehensive coverage for studio equipment and many customization options.
You can choose the insurance company that offers the best solution based on comparing the benefits, coverage, and other parameters. Make sure the insurance you buy covers the kind of work that you do and the potential liabilities that can arise from that type of work. An in-depth discussion with your insurance provider can help you choose and customize the right policy.
Click the following link to learn about the shelf life of camera lenses.