At our studio, we incorporate many different types of lighting techniques and light sources into our repertoire so that we can be fully prepared for any type of lighting scenario. We utilize various types of artificial light sources into our in-studio sessions as well as our on-location photography shoots.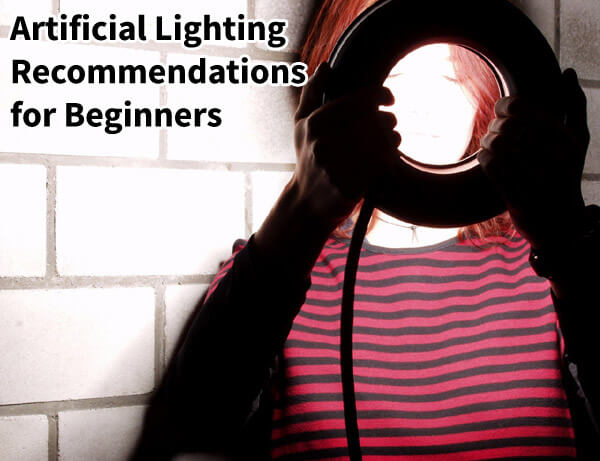 Cultivating and perfecting the use of artificial light is very important to achieve the desired lighting for a particular photograph and accomplishing a spot-on exposure every time, regardless of the availability of light.
Whether you're photographing in a darkened room, like during a wedding or indoor reception, or whether you are photographing outside during a bright, sunny day, artificial lighting sources can play a vital role in the achievement of successful photographs.
One of our very favorite lights to use inside of our studio is the Ring Light. We attach our ring light to a stand that can be adjusted according to the height of the subject being photographed. We use this light for all types of sessions from babies to high school seniors to professional business headshots. It is so easy to set up and adjust the output – although we usually set the light output to full power, and then adjust either the subject or the settings inside the camera to get the exposure results we want. The light is easily portable, packable and useful for any indoor session (in studio or on-location). We would not recommend using this light anywhere outdoors, as the bulb inside the light, like any normal lightbulb, is very prone to cracking the delicate internal structure or breaking when dropped or handled the wrong way. Also, this light requires being plugged up to a power source and does not have its own battery. Overall, we love using this versatile light to create all types of photographs from soft and flattering classic pictures to edgy and high-fashion, styled portraits.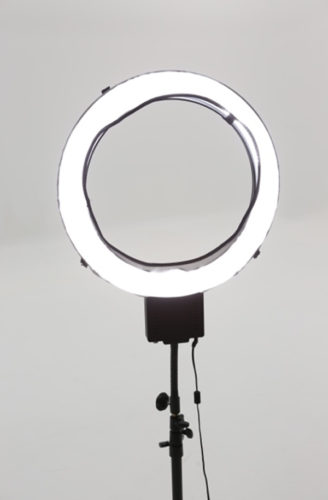 Another artificial light source that we use frequently during our studio sessions is the Ice Light. The Ice Light is a long, slender handheld light that is super portable and highly adjustable. This light is so small, any photographer could throw it in their bag or carry it on their back and incorporate it into any session when just a little "pop" of light is needed. The Ice Light is similar to the Ring Light in the fact that it adds a soft and flattering light to any portrait, but in a much more compact and extremely portable way. The Ice Light is easy to use, just power the light up or down, depending on how much light is needed. Again, we usually use the light to full power on our sessions, and just adjust the distance of the light to the subject to affect exposure. The Ice Light does not have the same maximum output as the Ring Light, but it is a great light to have on-the-go and to have as a backup to add just that hint of light to a photograph that needs that extra "oomph!" Also, everyone thinks it looks like a light saber and that makes you look even more cool, like a photographer Jedi!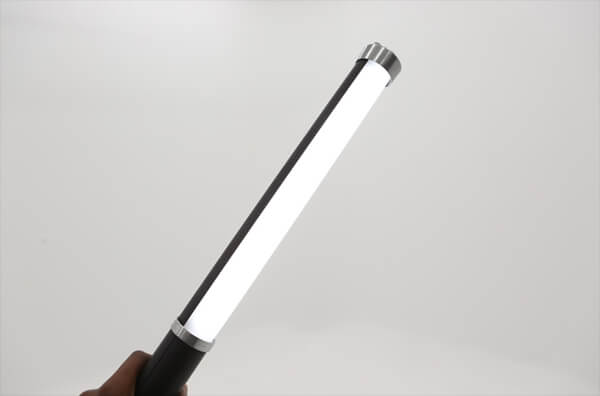 The "Quad" light that we use inside of our studios is an invention that sprung out of a need for more light output without more heat output and also just a sense of ingenuity, creativity and originality for our studio. Essentially, the light is four (that's why it's called the "Quad") non-heat producing LED light panels that are affixed together to create one interesting looking, artificial light powerhouse. Just a little bit brighter than our Ring Light, this light has all the same qualities that our other two constant lights (Ring light and Ice light) have, but at a fraction of the cost. This can be assembled by any savvy photographer with a knack for building and creating things using a metal bracket, LED light panels and a sturdy light stand. Our "Quad" light is currently on wheels to help make it more portable throughout our studio, as this light does seem to be a bit heavier than our other lights. Also, the light output is slightly warmer, so white balance adjustment towards a cooler tone is needed when using this light source. We advise only using this light inside during studio or indoor sessions.
Some of our absolute favorite lights we love to use, especially for on-location and outdoor photoshoots, are the Paul C. Buff Einstein flash units and accompanying Vagabond battery packs. The "Buffs," as we have so lovingly shortened the name to around the studio, are tremendous light sources and have helped us out during almost every kind of photography that we have done- weddings, families, high school seniors, maternity and sports pictures… you name it, we've done it with the Buffs. These lights are super portable, not heavy and are great for use during outside photo sessions. The cone that sits on the front of the bulb directs the light towards the subject, making them incredible for precise lighting. An umbrella can be popped into the cone, making this an ideal light source for lighting "the whole scene" as well. The "Buffs" are highly adjustable, from 2.5 Ws to 640 Ws, all with exceptional flash recycle times. These lights can be plugged directly into any outlet, or also plug into the Vagabond battery packs that are also made by the Paul C. Buff Inc. We love these so much, we just recently had to buy more. Definitely our favorites for on-the-go and on location photography!
We like to experiment with all our artificial lights and try to find new, edgy and intriguing ways to incorporate "light" into our photography sessions, both in the studio and outdoors.
For more on artificial light, take a look at this article.