Lights, camera, action. Photography is often referred to as painting with light, and one of the more enjoyable ways to experiment with photography is to grab your camera and capture the lights of the night.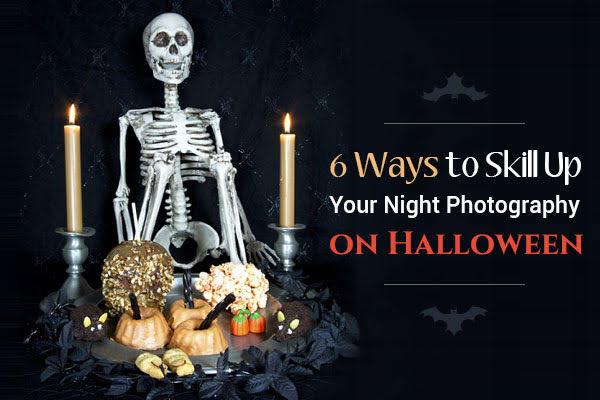 Halloween offers a unique opportunity to have fun photographing the lights and colors of the season while honing your nighttime skills.
1. Have fun with light painting
One of my favorite ways to play with lighting is by light painting. This technique, using long exposures on dark subjects, allows the photographer complete control of where and how much light to use on the subject. With the many haunted houses, outdoor decorations, ghost towns and recreated graveyards available this time of year for inspiration, there are so many great opportunities to work on this skill.
2. Take advantage of obscurity
Blurs and bokehs are two other ways to use the lights of the season to create unique images. Create bokeh – or circle of light effects – using a lens with a wide aperture and a soft focus on the many lights strung in bushes and trees of neighborhood lights. Or set a long exposure time on moving displays to create eerie blurs and ghostly effect.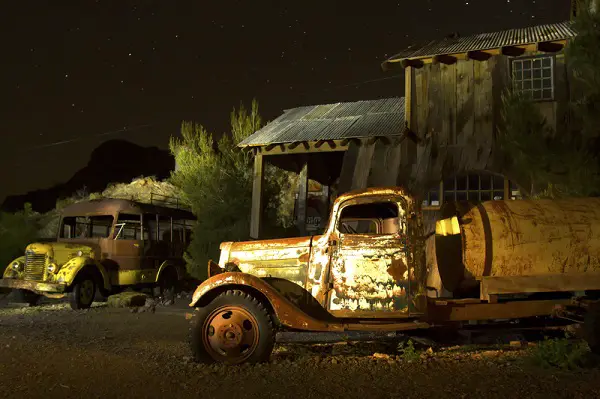 You just might want to let your neighbor know you'll be creeping around their yard after dark if you don't want the Dobermans let loose on you.
3. Go low-key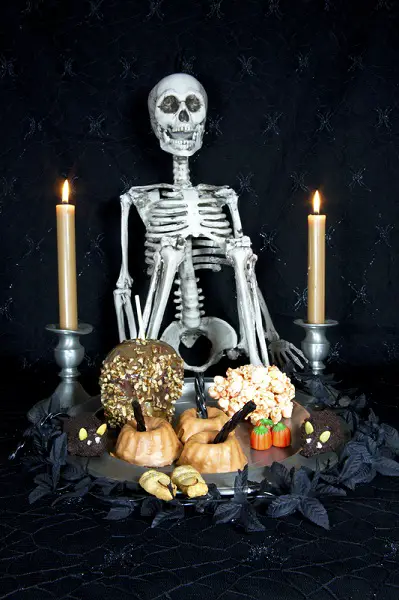 Candles and candlelight are everywhere this time of year; in pumpkins, lighting walkways or decorating Halloween party tables. Take the opportunity to practice low light photography. Learn to appreciate the color of light and how to use the soft glow of a candle or fire to accentuate the mood of a picture. Experiment with exposure to capture the quick flicker of a flame or the soft glow of a fire.
4. Lift up your eyes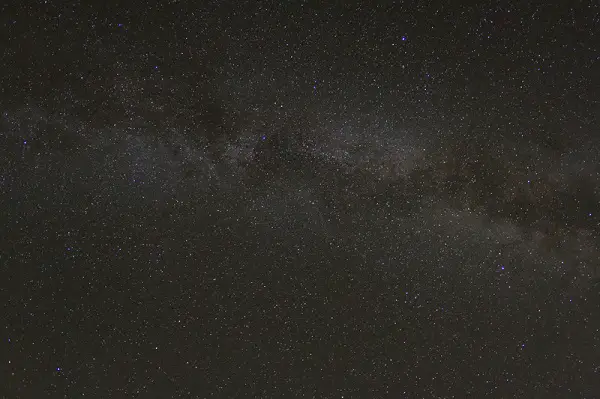 Clear nights and early nightfall make this a great time to practice shooting the full moon, star trails or beauty of the Milky Way in the night sky. A strong tripod, long exposures and patience are all that are required to capture spooky yet beautiful shots. Look for great foregrounds like bare tree limbs or decaying houses to build an eerie mood for the shot.
5. Explore haunted locations
Haunted houses are another great subject to shoot when looking to enhance your nighttime photography skills. Shoot the outside as a challenge in balancing exposure to capture the mood while allowing enough light to illuminate the elements of interest. Shoot the inside to practice the balance of light and shadow. Add colors to lights to control the mood. The house is a blank canvas to your pallet of creativity.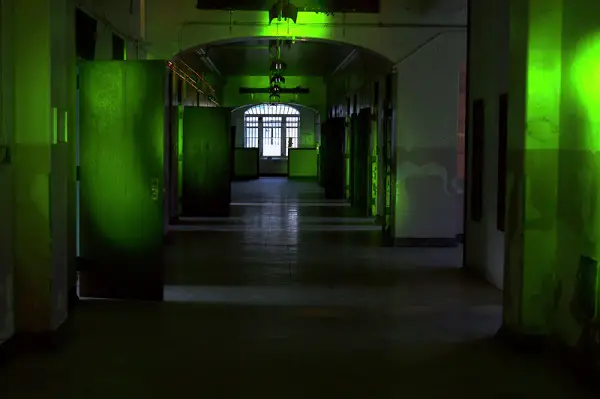 6. Walk around your neighborhood
Light decorations around the neighborhoods grow more elaborate and colorful every year. Use them as backdrops to the nighttime activity or on their own as a testament to the traditions of the holiday.
Trick or Treaters in costume are a great subject to shoot at night. Check with your neighbors for permission to capture images of their tykes under your front porch lights holding out their bags to catch a sweet treat. Or the blur of costumed little feet as they rush past the lighted pumpkin on the sidewalk towards their next conquest.
Halloween offers so many unique opportunities to practice night photography it should be easy to hear the muse calling you to go shoot some great holiday photos!
Further resources and inspiration
1. Tips, Tricks and Treats for Your Halloween Photos
2. The Ultimate Guide to Halloween Photography
3. A Few Tips on Getting Awesome Halloween Photos
All images copyright Karen Foley via Dreamstime.com