No matter how skilled you get and how much you love to spice things up during editing, some filters are essential depending on conditions you shoot in.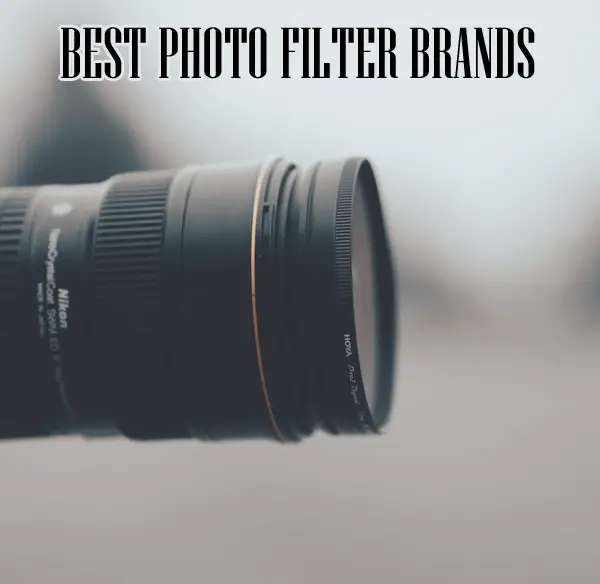 There is a variety of brands that you could choose from when trying to decide what filter you should buy for your camera lens. Here you will learn which brands make quality filters, so that you don't end up spending your hard earned cash on junk, and there is plenty of that going around, with new companies popping up every day.
In no particular order, here are the best photography filter brands in production today.
Lee Filters
Ever since 1967, Lee Filters have been among the absolute favorites when it comes to neutral density filters.
They are also known for being very expensive, but the decades behind us have proven that they are worth it, especially for professionals.
Lee Filters made the ND filter that has been and still is the world's most famous 10-stop ND filter.
One of the main benefits of being around in an industry for such a long time is having a wide variety of products, and that's precisely the case with this brand.
They offer polarizing filters, neutral density filters, and colored filters, among others.
These filters can be used to reduce glare and reflections, balance the exposure of different parts of an image, and create artistic effects, such as color gradients or soft focus.
Breakthrough Photography
Among different photographers, from sports photographers to landscape photographers, whenever glass or screw-on filters are needed, Breakthrough Photography is always the most logical choice.
They offer a range of products, including circular polarizing filters, neutral density filters, and lens hoods. Their filters are made using high-quality materials and are designed to help photographers achieve better results in a variety of shooting situations.
They are known for their X4 and X4 CPL circular polarizing filters, which are highly regarded by many photographers for their build quality and performance.
K&F Concept
If you need budget filters because you've wrecked your budget with an expensive lens, then the K&F Concept filters can absolutely be the right choice.
Some of their popular filters include their circular polarizing filters, which are designed to reduce glare and reflections, and their neutral density filters, which are used to control the exposure in a scene.
While some people think you can't find good filters cheaply, this brand proves that high-quality filters can be found without breaking the bank. 
These are the best camera filters for more casual use, so if you are the designated photographer for your friends and family gatherings and would like to provide your loved ones with higher quality pictures, then check out this brand.
Heliopan
If you've been a photographer for a long time, you've probably heard of Heliopan, especially if you had an older mentor since this brand is one of the oldest ones on the market – it started back in 1949.
As a company that has been around for that long, they've been able to create quite a bit of a lineup, so you'll be able to find whatever you need.
What's surprising about Heliopan is that even though they have a history behind them, they still don't set their prices too high, so that is something that all of us should take advantage of.
They are known for the high-quality products they offer, which are made using Schott glass and other premium materials.
With a wide range of filters, including polarizing filters, neutral density filters, and colored filters, as well as lens hoods and other accessories, they are for a reason in every list when we are talking about filters. Heliopan filters are used by many professional photographers and are known for their durability and performance.
NISI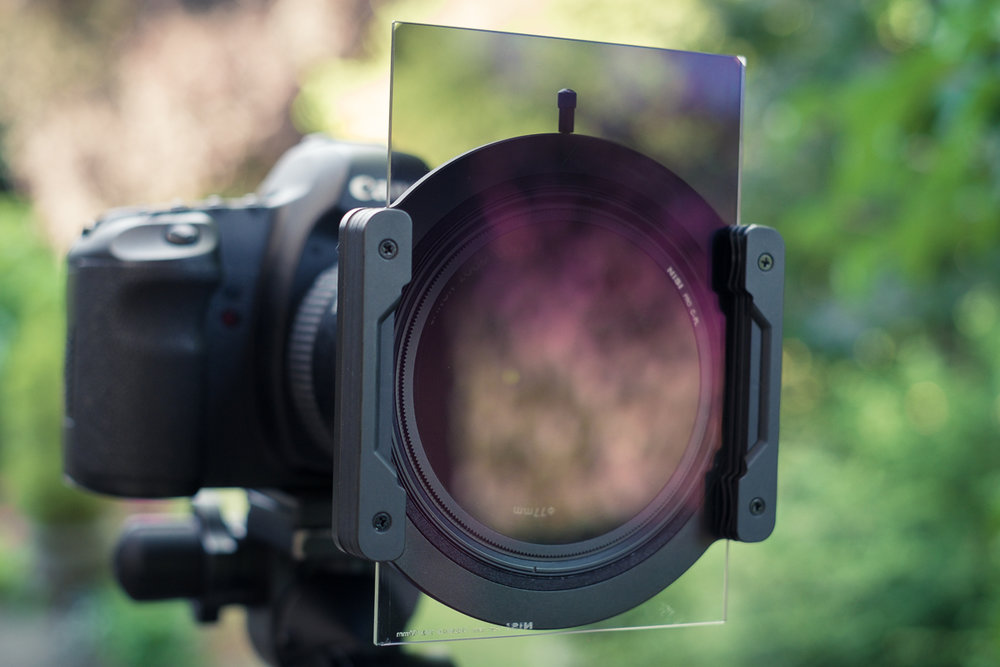 Compared to a lot of leading brands, NISI is still considered one of the newer companies, with its start in 2005.
Their filters, however, don't lack quality at all. What they have to offer is on par with all of the professionals, so you don't have to worry about your image quality.
They also have a very wide range, and even though they might not be as wide as some older brands, you will still be able to choose your perfect filter from them.
Formatt Hitech
Known for being one of the most expensive brands when it comes to ND filters and all other kinds of filters, Formatt Hitech makes some of the highest-quality filters on the market.
One of the main things that they are known by is their own coating process, which is called Firecrest. This lineup started in 2014, and ever since, these filters have been their main standout product line with the amazing image quality they provide you with.
They make neutral density filters, graduated neutral density filters, polarizing filters, and UV filters; however, when it comes to the last ones, you should know that there aren't any that are clear and protective.
Cokin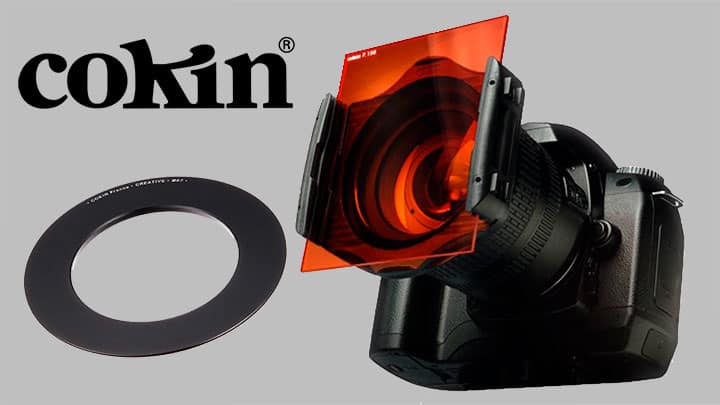 Cokin is a brand that has become very well known among photographers all the way back in the 70s with their Creative Filter System, which was made with the idea that the same filter could be used on many different lenses. The way this worked is by the filter holder being able to adapt to each lens diameter, so you could put a neutral density filter into the said holder and then change it between different lenses.
Landscape photographers were the primary target audience that found this revolutionary. Cokin as a company still keeps its reputation because of that, even though some other brands might be better in quality nowadays.
The main type of product they produce are square filters that are still a part of the Creative Filter System, but they also have all the other kinds of filters you might end up needing.
Hoya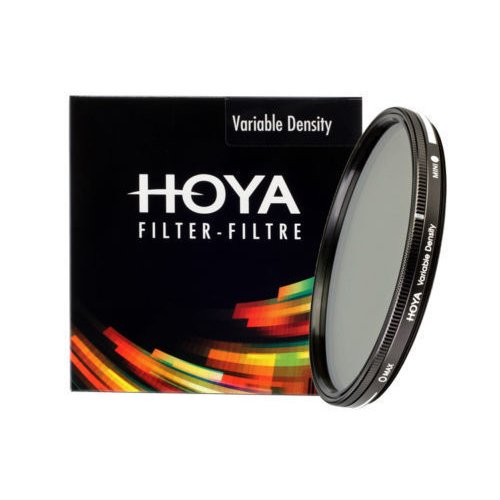 ND filters and all other kinds of filters on the market, like a variable neutral density filter or a UV filter, can cost quite a lot, no matter what kind of wide-angle lenses you have, and that's why it's great to have brands like Hoya, where you can find many camera filters, but won't have to pay too high of a price.
As usual, when it comes to cheaper alternatives for photography equipment, there is a chance that the image quality might suffer, but there are circumstances where cheaper lens filters like Hoya filters will still absolutely do the job. If you're just starting out and want to play around for a bit and see how you work with filters, then absolutely go for something like that.
When it comes to what Hoya has to offer, it includes close-up filters, any kind of neutral density filter, circular polarizer kind of filters, and everything in between. There are even some special effects filters, like star filters and soft filters.
Tiffen Filters
This brand is known for offering a wide variety of options and having everything you might need, so it's always a good idea to check them out, no matter what kind of filter you're looking for.
Honestly, I doubt that any other brand has such a wide range of filters to choose from. While not every single piece will be the greatest of its kind, you will definitely find everything, including UV filters, circular polarizers, ND filters, color casts, diopters, and drone filters, in case you are into drones.
However, this is one of the brands that offers its products for prices that aren't that high, so this range is available for anyone and everyone.
B + W Filters
Many people, photographers included, really admire the quality that usually comes with products made by German companies, and that's exactly what you'll find here.
When it comes to pricing, these are not too high, at least not as high as graduated neutral density filters or other kinds of filters can go for.
There are various kinds of neutral density filters, close-up filters, polarizing filters, and protection filters, as well as protective coatings. Also, they offer different options, which are on the more unusual side, like infrared filters and soft focus filters.
Overall, this is a brand where you will find good quality for excellent prices.
Getting Your Perfect Filter
Now that you know what awaits you among all the different camera filter brands on the market, you can choose something for your camera and level up your photography game.
In case you want to explore the other side of filters, meaning digital filters, click on the following link, where you will find the best free photo filter apps.