Getting married but unsure of what kind of wedding photography you want? Flicking through various online galleries, websites, and blogs for inspiration? Never dealt with a professional photographer and not sure of what questions to ask?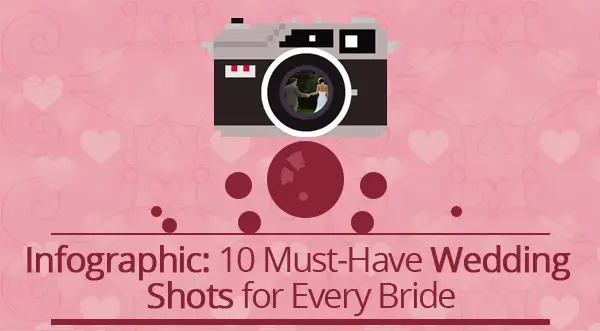 We profile the top ten wedding shots every Bride should have. From the wedding morning excitement, to when you finally say 'I do'. We look at the 'Beautiful Bridesmaids' on tour to the key 'Fun with the Bridal Party' natural 'off the cuff' shot. The list includes the up close and personal Bridal shot capturing the Bride at her most beautiful and of course, the 'Big Kiss' photo, who could forget that one?
Planning a wedding can be stressful. With so much to think about, it's only natural there are thing you are going to forget. We feature the shots you never even thought about. Especially the shots you've seen at other peoples wedding that look so natural, but really, they are planned to perfection. Like when you are carried away in a 'Spontaneous' moment just after saying I do and the stolen moment 'Romance Shot' with your Groom. We don't forget about the details, such as the 'Grand Venue' or even your 'Proud Parent's' faces as you walk down the aisle.
Not content with ten key images? Don't worry, we have you covered. We've profiled some of our favourite inspirational wedding websites and blogs that publish unique and engaging images, along with great wedding photography tips.
If you are engaging a professional wedding photographer then chances are you are also hiring a professional hair and make-up artist for you and your Bridesmaids. It's something we highly recommend and we have lots of other tips and suggestions for striking the perfect pose. From engagement shoots to avoiding the sun, safety pins to guest preparation, choosing your ushers to being natural on camera, we've got all the tips and tricks.

Author's Bio: Barry Page (Find Barry page on Google+) is the owner of Barry page Wedding Photographer Sussex. He provides photography services in Sussex, Brighton, Worthing, Chichester, Horsham, Buxted, East Grinstead and UK wide. Barry specialises exclusively in wedding photography and to date has been the photographer of choice for over 300 newlyweds.