Ah, amore. That's what Valentine's Day is all about, at least nominally. So whether you believe in love, don't or just think it's something that Hallmark made up to sell more cards, one thing can't be denied. The occasion makes for a brilliant photography opportunity. It's true!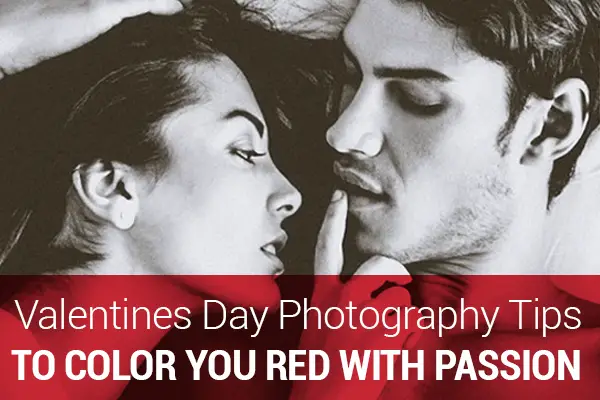 Valentine's Day allows for all sorts of unique and interesting photography because there's so much that can reasonably fit into the "Valentine's Day" category. Obviously, you'll have pictures of people and even parts of the body (think holding hands, etc.), but there are also other opportunities such as special photo editing in post-processing and more.
So if you're ready to do more on Valentine's Day than to just watch The Notebook (again!) for the thousandth time, then brace yourself for our Valentine's Day photography tips.
The Wise Use of Space
Space is crucially vital in good photography, and this applies to photographing couples for Valentine's Day. Generous amounts of space encourage your couple to be just as they are and to breathe. This in turn makes your capturing of their moment seem more natural.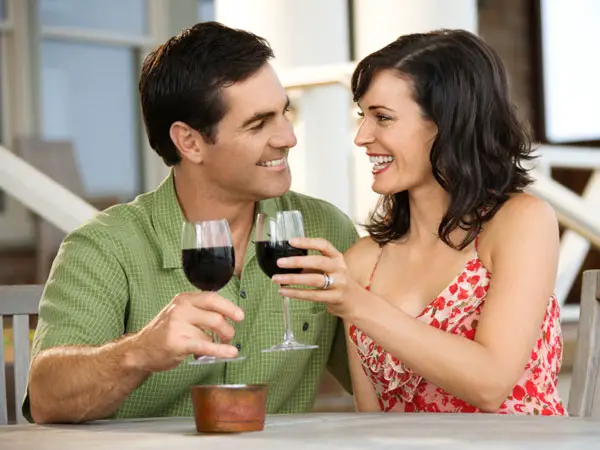 In addition, it also helps to use the right equipment in order to get the most out of capturing the feeling of space around your couple. For instance, by relying on the 70-200mm lens when shooting your couple, you can stand a certain distance away from them. This lets your couple just be together in the shot instead of feeling like they've just been posing for a photograph.
It Pays to Concentrate on the Details
It's the little things that matter, right? At least, that's how the old saying goes, but you'd be surprised at how apropos this was for Valentine's Day photography. A good Valentine's Day shot is one that speaks to intimacy, such as a close-up of a couple holding hands. If the couple happen to have rings on their fingers that symbolize commitment or marriage, then all the better.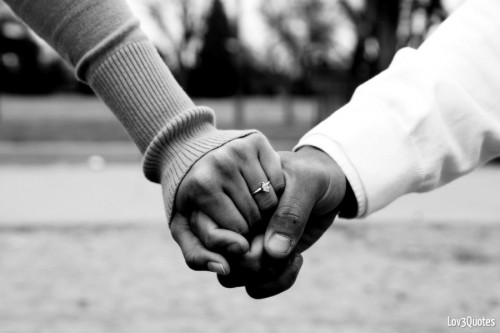 The advantage of focusing on the details in shots like this is that you don't even have to bother with things like facial expression—due to the fact that so much information is already provided by the hand holding. So as the photographer, just get in close and tight to the small details that truly matter. Hands are really expressive much of the time.
Be Sure to Stand Back, Then Zoom in
When you're doing portrait photography of a couple for Valentine's Day, then it has to be stressed that you should use the stand back-zoom in combination. The very last thing you want for a Valentine's Day image is one that's characterized by an exaggerated perspective, even a slightly exaggerated one. Let's just say that it doesn't look flattering for a great many people to have their picture taken close-up with a wide-angle lens.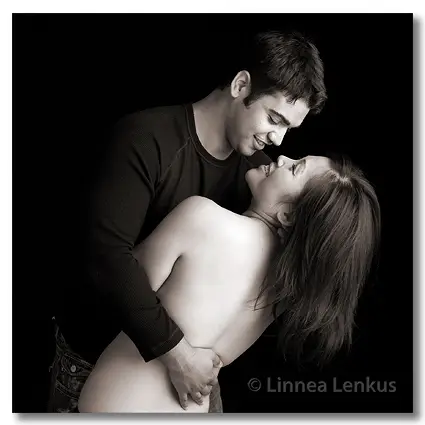 Instead, you should stand back and then just zoom in on your couple. When you do stand back and zoom in, you ensure that you still get perspective, but without the unflattering results.
Plain Backgrounds Are the Way to Go
Plain backgrounds are a reliably solid choice for any series of pictures for a Valentine's Day motif. Sure, there is always the temptation in the mind of some photographers to capitalize on the occasion by making the background fancy and excessive—with typically disastrous results. Minimalism reigns supreme, even for Valentine's Day.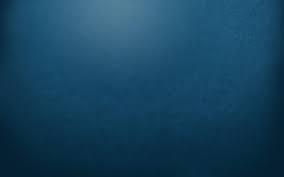 Think of the principle of addition by subtraction, if you will. Essentially, this states that anything that fails to add to your image actually has the opposite effect and subtracts from your image. Since less is more, just remember to keep simplifying (just like in algebra!) when choosing your backgrounds. You should really take this piece of advice to heart if you are working with a small point-and-shoot camera.
Let's Talk About Photo-editing Software
You'll have lots of editing to do after you get choice Valentine's Day shots. Basically, it helps to create a whimsical and/or romantic mood to go along with your snapshots, so editing features such as soft focus or even a theme-related border can be effective. Besides the usual, go-to software for a job like this—such as Photoshop—you can also try free, online photo editors like Pic Monkey.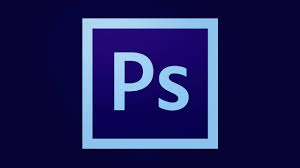 These kinds of photo and graphics editors are excellent at getting you to incorporate fun and theme-related content into your pictures. For example, you could attempt some spot-color or selective editing in your photos. This is defined as you having much of the picture in black and white with just one area in color. For Valentine's Day, trying this effect with only the color red can be very memorable.
Silhouettes and Natural Lighting
Both silhouettes and natural lighting are effective at infusing your pictures with that special something that can give them an extra mood enhancement for Valentine's Day. Silhouette images really provide a romantic mood in your pictures that can carry them a long way. In addition, they are relatively easy to take.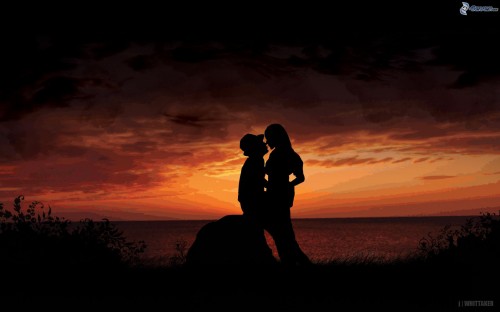 Natural lighting is so much more preferable than flash lighting. For one thing, natural lighting helps to establish a more romantic look, if you will, in your photos. The bright lighting of a flash is clearly the opposite of anything romantic, so it's best to avoid flash when taking Valentine's Day pictures. Use natural lighting in your Valentine's Day photos whenever you want.
Use Your Imagination
It's somewhat challenging to shoot appropriate photographs for Valentine's Day because it's not that popular of an activity, believe it or not. Most people would rather go out to dinner, buy flowers and then watch a predictable chick flick like…oh, I don't know…Dear John or something. In fact, if you check on the Internet, there are barely any Valentine's Day photography tutorials out there.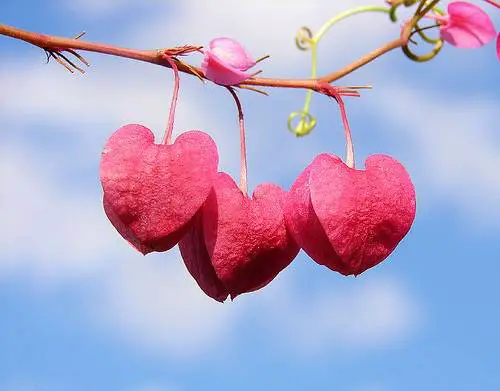 We hope this one, however, fills that void for you for Valentine's Day! Our tips will have you shooting the most passionate, enamored and romance-filled shots this side of Don Juan DeMarco.
Think you're up for trying these suggestions for your Valentine's Day photography? Or are you just going to stay home and curl up with your Smoochie Poo on Valentine's Day? Whatever you're up to on February 14, just tell us in the comments section, why don't you!