Destination wedding photography is hard work but certainly has its rewards. If you can adapt quickly, can thrive on the new and different challenges, and are naturally resourceful this niche may be for you.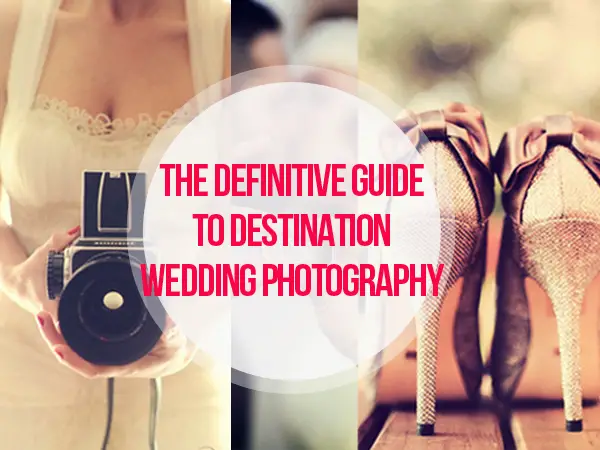 There are some additional considerations if you are thinking about becoming a destination wedding photographer. It typically requires more planning and expertise. Because the location is often far from the couple's home, there can be lots of surprises and not always the good kind. As the photographer, it is important to be reliable and also able to roll with the punches.
Though I have had the honor of photographing assignments ranging from lifestyle to architecture, I found that destination weddings were more than just extra income, I fell in love with shooting them. Shooting an outdoor wedding reception at night has a different set of lighting challenges from shooting inside a hotel ballroom. If you're looking to build a successful destination wedding photography business, here are a few tips to consider that can make things go a bit more smoothly.
Trust: the Foundation of a Successful Destination Wedding Photographer
Destination weddings require an extra level of trust since many couples live in other parts of the country or world and you can't typically meet in person.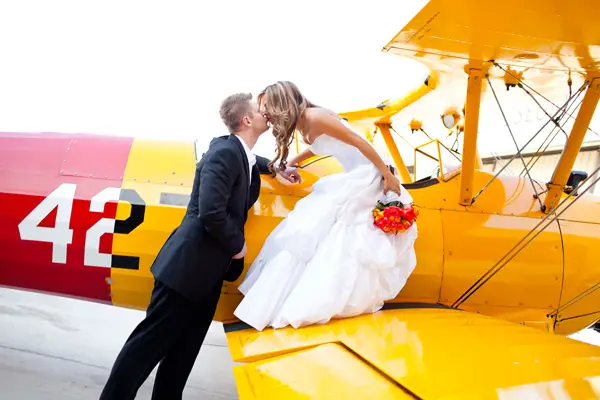 Through sharing client testimonials and having video meetings with my prospective clients, a couple is able to build that trust. For a destination wedding, it is common to not meet until the week of the wedding. For this reason, open communication is important for both parties.
Simplicity Is Inviting
The costs of planning a wedding can be overwhelming, especially if a destination wedding planner isn't at the reins. There will of course be additional travel and lodging costs but it helps to keep things simple. It is often useful to work out the average cost of travel and hotel and include that rate in your proposal.
Along with finding a high-quality photographer, most couples are looking for a hassle-free solution.
Marketing and SEO Can Help Get You to Your Destination
Search Engine Optimization or "SEO" seems to be all the rage as it can play an important role in helping attracting your target clients. For local weddings, many couples simply ask their friends and family or local vendors but if they are traveling for their wedding, more research is involved.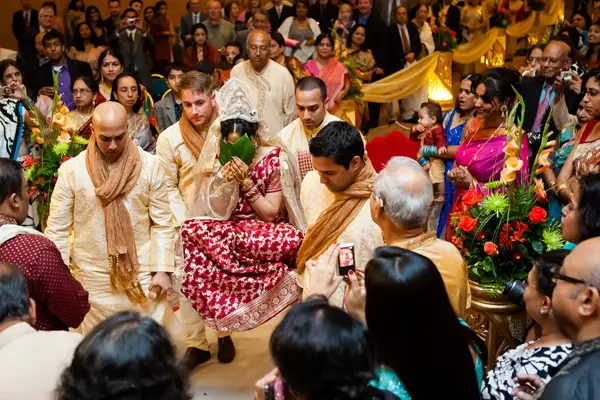 If you are looking to establish a routine as a destination wedding photographer, ensure that your website is optimized to reach your ideal customer. Another great way to market yourself is to connect with local vendors especially wedding planners where you'd like to shoot.
Plan Ahead to Reduce Travel Snags
Just as engaged couples are advised to plan ahead for their wedding, as a traveling photographer it is essential to be prepared for shooting such an important event with additional requirements in place. One of the first things I looked into when shooting destination weddings is to make sure my camera equipment was covered globally by my insurer. Many countries have visa requirements, depending on where you are arriving from. Understand work visa requirements, processing times and cost in order to present an accurate fee in your proposal. A Carnet for your professional equipment is also important.
Getting to the destination with enough time to spare for any travel delays and time to adjust for jet lag is important to consider. Your clients trust that you will enthusiastically photograph a day that is so important to them, so arriving exhausted and heading right into a shoot is a no-no. When booking your flight, if you will be flying on a smaller airplane usually only small bags are permitted. I never have stowed my camera gear, and always transport it in a solid carryon suitcase.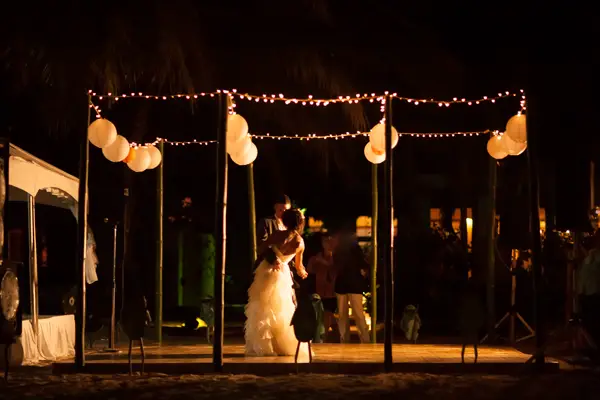 I have had checked baggage of personal belongings (clothing, toiletries, etc.) go missing in transport, and was grateful to have my photo gear at my side at all times. If you get an inquiry for a destination wedding, find as early as possible what if any restrictions will be placed on photography at the location you are considering shooting at. Often times, resorts have outside vendor fees and nightly minimums for accommodations in an effort to discourage a couple from bringing in their own photographer.
Contracts That Offer Destination-specific Clauses
When creating a contract for destination wedding photography, outlining your services, expenses, and liabilities is key. If logistics, resort policy, or severe weather gets in the way of you photographing the wedding make sure your contract goes over this. If the wedding gets postponed or called off due to weather, disaster or even guest minimums not being met it is important to outline how this will be handled.
Location Scouting
Location scouting for destination weddings can be a challenge, but can also be one of the highlights to shooting in places you've never been. Allow yourself enough time to get a feel for the location of the wedding. The day before the wedding, pay attention to the lighting during different times of the day as it may be quite different than what you're used to.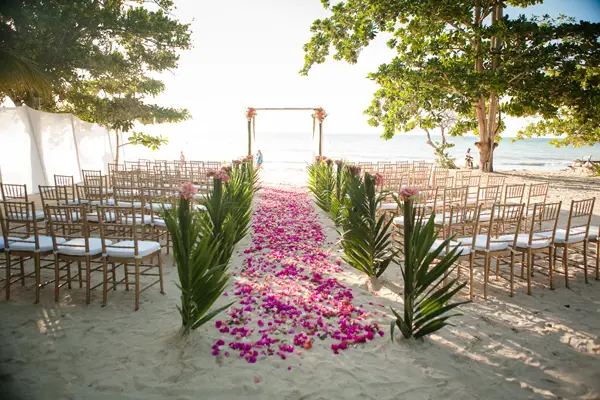 If the wedding will be outdoors, being knowledgeable about sunset time offers an opportunity to create a magical set of portraits if the schedule allows.
Delivering Photos
For many couples choosing to have a destination wedding, globetrotters themselves may have friends and family throughout the world. There are many services that offer online galleries to showcase high-resolution photos and by using a service like this, your photos will be viewable by couples' friends and families all over the world.
Make sure you have a reliable backup method for photos while you are traveling.
Last-minute Details
Be sure to pack your passport, have a color copy saved digitally in case you lose it, and to alert your banks and credit cards to let them know you will be traveling. This way, your accounts won't get frozen. If you are staying at a different hotel that your clients, be sure to discuss communication plans in case your mobile phone does not work in the country you are traveling to. A printed copy of your wedding itinerary is very useful to have, since some hotels do not have a printer for guest use.
Author Bio: Boston photographer Heather Parker documents weddings both locally and abroad and has been chosen as a leading photographer by Best of the Knot Weddings. With a background in fine art and photojournalism, Heather enjoys exploring new destinations to tell stories with her photographs.