Several unconnected events converged to make this photo (below). First, I received a review copy of The Nikon Creative Lighting System by Mike Hagen (from rockynook and NikoniansPress publishing). A review is on the way. Second, and more importantly, I received as a gift a bottle of Balvenie Doublewood 12 year old single malt scotch.
Read on to get details of the lighting setup and what I think works and could be improved in this photo.
The setup
This scene was lit with two off-camera flashes. The first reflected from an umbrella directly to camera left set at -1.3 EV. The second directly behind the bottle, aimed at about a 45 degree up angle and towards the camera at 0 EV (TTL mode, normal sync). This flash was zoomed to 50mm. Both flashes were triggered wirelessly from the D90 built-in commander which did not contribute to the exposure. 98mm, 1/60s, f/5.6.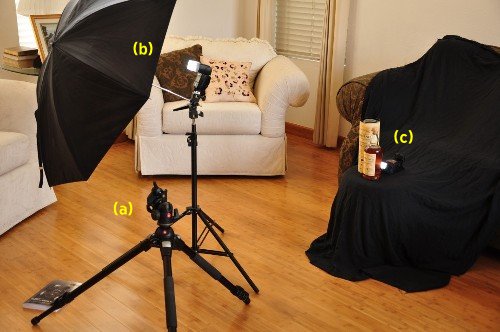 The good
Let's talk about what I like in this photo and what I don't like.