Being a pro, full-time photographer takes courage. You should be pushing yourself out of your comfort zone all the time and do some new things. First things first: Becoming a full-time photographer means that you need to start a photography business.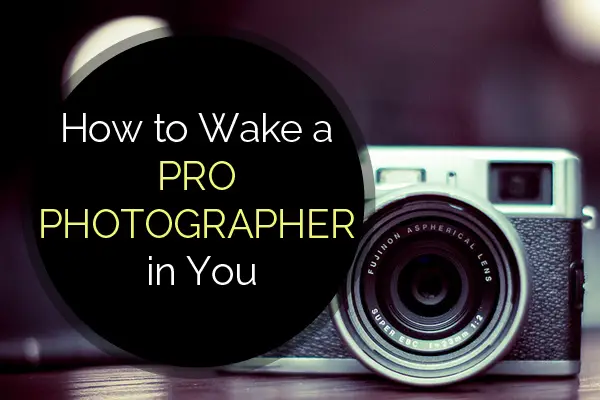 You should try new photography genres you never tried before. You should take photos at new locations. You should communicate with new people every day and try to reach an understanding. You should be an accountant, promoter, writer, planner, businessman, and, moreover, learn brand new skills. In a word, you should be taking a lot of challenges constantly. You need to do all these things to improve your photography and make money for a living with a job you really like.
There are also a lot of other circumstances that hold us back from taking the next big step and becoming a true PRO photographer. I mean, a full-time job. In fact, all these things that are keeping you are no more than just a fear. Fear of failure. In this article, we're going to discuss your fears, expectations, plans, and goals of being a PRO, full-time photographer.
Fear of Failure
There are some types of fear that are useful, such as a fear of heights or a fear of poisonous spiders that could save your life someday. But the fear of failure is the one that holds you back from doing really awesome things in your life, without even a good reason for it.
You never know before you try!
It's better to do something you're afraid of and fail. Even if everything would turn out a flop, you will always learn something from that experience. Don't let your fears stop you from being happy or letting good things happen.
What Do You Expect of Photography?
You motivation determines whether the game is lost or won long before you start building photography business. You photography ambitions will not move forward without the right motivation because your actions will be limited by your power. Let's take a closer look at your motivations and expectations. Be honest with yourself and answer the following questions:
Do you want to get rich?
Do you want to get famous?
Do you think being wedding photographer is much better than manager in a bank?
Are you ready to tread a long, difficult path before becoming a PRO?
Do you want to work for yourself?
All the people are driven by a desire to get something or contribute to something. It's all about having status, freedom doing what you want, and getting more money and fame.
Fstoppers conducted a survey among photographers to get to know what is the worst part of being a full-time photographer, and here is what they got. These photographers are saying that most of people don't take photography as a profession seriously, it's hard to find the balance between work and personal life, and there is a lot of work all the time and not enough time for shooting, as you're busy with maintaining clients, website, cards, and other non-photography stuff. It's important to understand all the cons and pros before going into photography full-time.
Life Rules by Default
Despite your dreams, life is setting up its own rules and you should follow them anyway. We were born in the world where reasons for doing a job are getting paid and receiving validation. All businesses work hard to pretend to care.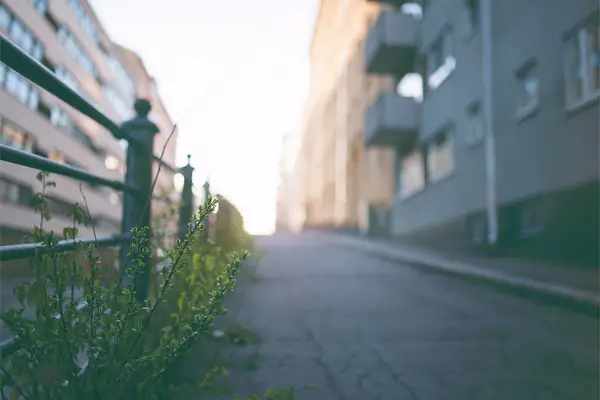 No matter which type of photography you chose, fine art or wedding, you're in business, and you should communicate with people constantly. These days, people are living and buying on the Internet. They come to your site through social media platforms or in some other way, but they come not to buy. People come to get inspired, to connect, and to be entertained. And your goal is provide them with what they want, as your profits depends on them.
Modern World Realities
In today's world, the boundaries of entering a photography business have never been lower. You may build a portfolio site with WordPress, a Gmail account, a few social media profiles, some freebie logos, templates and AdWords and PayPal – that's all you need to provide most of the interactions you'll need, at no cost to you.
A cool camera which used to cost $10,000 ten years ago is now available for only $1000. When it comes to photography, a lot is now taught on YouTube.
Backup Plan
If you decided to become a photographer despite the fears and circumstances I described above, I would like to give you one more piece of advice: Don't rush. You know the saying "Haste makes waste!"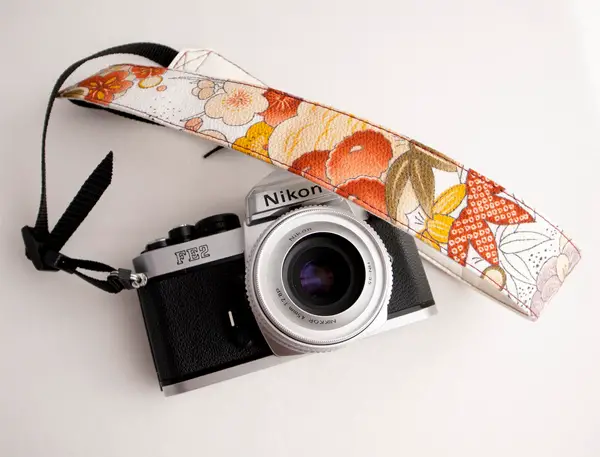 You should have a backup plan before "going pro," unless you have enough work to justify it. There are a lot of people who went bankrupt this way. Becoming a full-time photographer can take no less than a year of your life before you'll be able to earn enough money. So have other work to pay the bills.
Being a Photographer Is Cool
I have talked about fears of failure, the worst things about being a full-time photographer and unfulfilled expectations. Let's see the bright side. I'd like to give you ten reasons why being a photographer is so cool!
See the beauty in everyday things and pay attention to details.
Capture memories that would live forever.
Photography is a creative profession, far from  drawing up contracts and signing papers (but you should do that from time to time).
A chance to tell a story in your own way.
Get closer to what you're interested in, as you're able to choose what type of photographer you want to become.
Take better portraits of yourself, your family and friends (and make them all happy in the mean time).
Express yourself.
Travel the world and communicate with cultures through your camera.
Make money (sometimes really good money).
Be happy and develop a love for your life.
So, along with satisfaction of your needs in money, fame and approval from being a photographer, you will also meet your needs in intangible things.
Wake a Pro Photographer in You
There are a lot of ways to learn to be a pro photographer. Start with our FREE photography email course: 7 Lessons to Start Making Profit. It consists of tips on composition, posing, focusing, choosing the proper subject, marketing and setting up your photography business. Start out with Lesson 1 and use the form below to subscribe to get the remaining six lessons absolutely free!