Many people are interested in taking up photography as their hobby.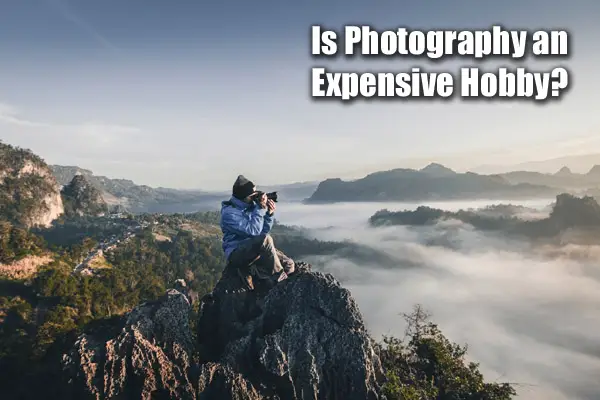 There are some costs involved in photography, which are pretty high compared to other hobbies like painting, stitching, etc. So, how much will it cost? How to reduce the cost? We will find the answers to all these questions through this guide. Let us get started.
Photography as a hobby can be expensive if you plan to get high-end or very specialized camera gear. Furthermore, if you plan to do wildlife or landscape photography at exotic locations far away from your area, you will also have to spend more on the trip cost. Thus, it will become more expensive.
What makes photography expensive?
If you want to follow photography as your hobby, the first thing that you need to get is a camera. You won't be interested in going for a regular point and shoot digital camera. You will definitely want to get an interchangeable camera and lens. So, you are left with two options here. You can either go for a mirrorless camera or a DSLR camera. It leaves you with two more options. You can either go for a full-frame camera body or an APS-C camera body. You will like to go for a full-frame camera because of its better performance. But as a beginner in photography, you will be opting for an APS-C camera. An entry-level APS-C camera body will be good for your hobby. It will cost you somewhere between $300 to $500.
Now, you have decided on the type of camera. You need to choose an appropriate lens. The lens selection is purely based on your type of photography. For example, if you are interested in capturing landscapes, you need to invest in a wide-angle lens. For portrait and people photography, you will need a portrait lens. If your interest is in photographing birds and animals, you need a telephoto lens. You need to go for a macro lens if you want to photograph macro subjects like frogs, snakes, and insects.
The basic kit lens (18-55mm lens) will cost you around $100. This lens is suitable for a beginner to capture landscapes and people portraits. If you are interested in wildlife photography, you need to have more reach. The 18-55mm lens will not be good enough for you. For a beginner, there are a couple of entry-level options. They are the 55-250mm lens and the 70-300mm lens. It is going to cost around $200 to $300. The cost range will be almost the same for a macro lens also.
The cost of the camera and the lens alone will come in the range of $400 to $800. This cost is only for an entry-level camera body and the lens. If you want to capture highest-quality images, you will have to invest in a full-frame camera body and an appropriate prime lens. You will get the best quality images from a prime lens because of the best optics. These prime lenses are very costly.
A full-frame body will cost you at least $1500 (the lowest possible cost). If you plan to capture serious landscape images, a good wide-angle lens will cost you nearly $500 (the lowest possible price). The total cost for the camera and the lens will be at least $2000.
The cost does not end here. You need to invest in many other camera accessories also. You need to buy a good camera bag to carry your camera and lens. You will also need to invest in a good tripod if you plan on using heavier lenses or doing slow shutter photography and appropriate head. You may also have to add other camera accessories like a remote trigger, camera cleaning kit, spare batteries etc. So, you need to have at least $500 to $600 to buy the basic camera, lens and accessories.
Now, you are only done with the camera gear cost. After purchasing the camera, you will definitely want to go for a trip to capture pictures with your new camera gear. Therefore, you need to include the trip cost also. You will be planning many more photography trips. Thus, you need to spend more.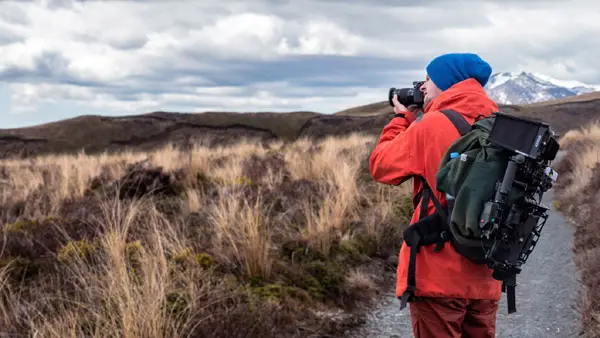 You will have to spend some on the photo editing tools also. All camera brands will give a free copy of their photo editing software which you can use to process both JPEG and RAW images. Most photographers do not use these software programs. Instead, they go for more powerful photo-editing tools like Adobe Photoshop, Adobe Lightroom, Capture One, etc. These editing tools are costly. You will also be tempted to buy other plugin software that can remove noise, process HDR, etc. Some of these photo editors come with a one-time cost, whereas others come with a monthly subscription model. So, you will have to pay every month. As a hobbyist photographer, you won't be making any earnings from your photography. But, you will be spending more.
Now you have a general idea how much it will cost when you want photography as your hobby. Unfortunately, all these factors make photography an expensive hobby.
Is being a photographer expensive?
If you are into photography, you will have many other expenses also. You will have to get your camera and lens to the authorized service for cleaning on a regular basis. If something goes wrong with your camera, you will have to take it for repair. If the camera is out of warranty, you will have to pay the entire cost of the repair and the replacement parts. It is going to cost you more.
New camera and lens models will be coming to the market every year. So, your current camera will be getting old every year. The new cameras will come with many features that make shooting easy for you. Therefore, you will be tempted to go for an upgrade. However, you will have to sell your current camera and lenses for a lower price and buy the new one for a higher price. Thus, you will be spending more.
If you are capturing lots of images, you will need a good external hard drive for storing all these images. You may even consider taking an alternate backup in a cloud storage space. Therefore, you need to buy more portable hard drives and cloud storage space. You will also have to invest in multiple memory cards. It is required when you are going on a long photography trip.
Do you need an expensive camera to be a photographer?
Many feel that an expensive camera is needed to become a photographer. Is that really true? You will get more megapixels, features, and dynamic range in an expensive camera. Expensive cameras will have features like inbuilt WiFi, Bluetooth, NFC, touchscreen, etc. You don't need these features to capture an image. These features will not help to create a high-quality image.
If you are an amateur photographer using a costly camera, you won't know how to get the best out of it. But, if you are a professional photographer with an inexpensive entry-level camera, you will be able to capture some good images with that camera. Moreover, as a professional photographer, you will have years of experience in photography. So, you know how to capture beautiful photos even with an entry-level camera.
It's not about owning expensive gear. It's all about capturing beautiful images with whatever camera you have. Learn something about photography daily; get out and give it a try. You will become a better photographer if you follow this process.
You can look at this YouTube video from Henbu where they gave an expensive camera to a newbie and a basic camera to a professional. See how the images have come out for each of them.
How to save money on a photography hobby?
Now, you know that photography as a hobby involves some cost. But, still, you want to take it up badly. You will be looking to save some money on your photography hobby in this situation. There are some ways by which you can bring down your photography hobby costs. I will share these methods below.
You can't do photography without camera gear. But you can bring down your camera gear cost if you go for a second-hand camera and lens instead of fresh ones. You can reduce the cost a lot if you go for the used gear. But you need to inspect the used camera and lens properly before buying them. It will help you to save a few hundred dollars.
Now, you need to learn photography and photo editing. It is essential to learn the photography basics and know how to use your camera efficiently. You don't have to join any fancy photography courses to learn photography basics and editing stuff. There are plenty of free photography learning materials available in blogs and videos on the internet. Make use of these free materials. YouTube is one good place where you can find helpful tips and tricks about photography. You can easily find many channels that share various photography tips and techniques. Learn from them.
You can also bring down the photography trip expenses. To do that, you need to find more people interested in photography. Thus, you can go together as a group. It will help you to share all the trip expenses.
Consider reading this article on how to make money with photography.