There is no doubting the fact that this year is going to be very competitive for photographers. This means that if you are not well-equipped with the proper software, there is a chance that your business may suffer. Many photographers don't know how to remain competitive. They have yet to understand the fact that rendering top services requires some of the best tools.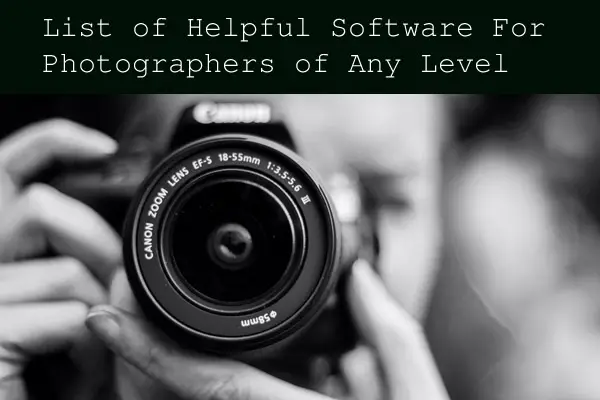 Are you struggling in your photography business? Do you know that there are programs out there which can help grow your business today? Read on.
Professional photographers have a secret. They make use of specific programs to make their work and life easier. These make them render top services that keep clients coming back for more.
There is no need to start searching the internet for hours for this information. Reading this post is all you have to do.   Here they are in no particular order.
Programs You Should Use
Adobe Photoshop Creative Cloud
It is true that there are lots of photo editing applications on the internet. However, Adobe Photoshop Creative Cloud seems to be steps ahead of others in terms of features and functionality. Are you finding photo retouching and editing to be complicated? This is the right tool that can make your life easier.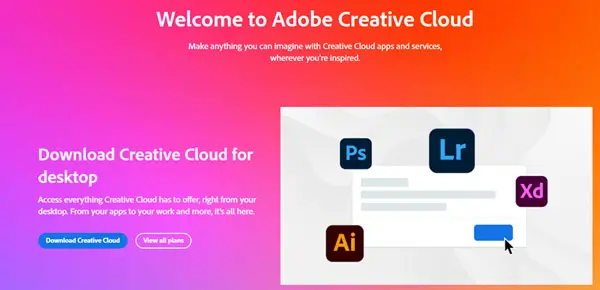 You can test out its features before making any financial commitment. Editing and sharing of photos is very easy with this tool at your disposal. It can be used on Mac and Windows operating systems without any compromise. Some of its most impressive updated features are access to lightroom photos, improved brush organization, stroke smoothing, quick share menu, and viable fonts.
EaseUS Data Recovery Wizard
Many photographers believe that photo editing programs are the only tools required to meet the needs of clients. Have you ever been in a situation whereby the edited photos of clients got damaged or deleted permanently from your hard drive? This is one of the most frustrating situations to be in. It is even worst when the deadline for such photos is very close.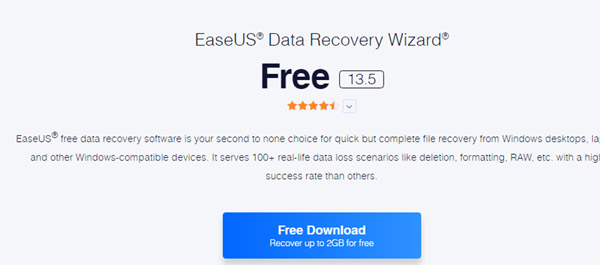 This is where a data recovery software like EaseUS Data Recovery Wizard can help out. With this application, you don't have to worry about losing photos as they can be recovered. It can retrieve lost data from most devices and comes with multiple options for scanning. Data can be recovered from formatted as well as RAW partitions. There is also its ability to recover and repair different types of damaged photo files like JPEG, GIF, PNG and many others.
Dropbox
The truth is that installing many applications and storing thousands of photos and movie clips all on your computer will eventually make you run into space and system performance issues.  For example it can make your system start freezing especially when its hard drive capacity is small.

This is where a tool like Dropbox will prove useful. It is a storage platform which allows users to store heavy files in order to free up space on their hard drives. If you have a lot of files on your hard drive, this platform will help ensure they are stored. Another benefit of this is that it can serve as a backup option for important photo files.
Another useful feature of Dropbox is the storing of files too large to be emailed, such as movie clips.  Most email software only allow about 20 megabytes to be attached to an email.  You can share unlimited size files with this free service by simply clicking Share which will send an email to a person.
Asana
Do you have problem managing your tasks effectively? Then you need a tool like Asana to help you. With it, you can easily manage daily photo editing tasks from your desktop or even mobile device. As tasks are getting completed, they will be ticked. A tool like this makes you stay organized.

It also comes with a "Due Date & Time" feature. This will remind you of tasks that need to be completed. It is perfect for photo editing tasks that have deadlines. You will know how to schedule projects and deliver them without any delay.
Skype
Without effective communication, your photography business may struggle. Clients are sometimes impatient when it comes to getting responses from their photographers. Failure to provide the right means of communication can make you lose clients. Don't forget that you have invested a lot in order to win their patronage.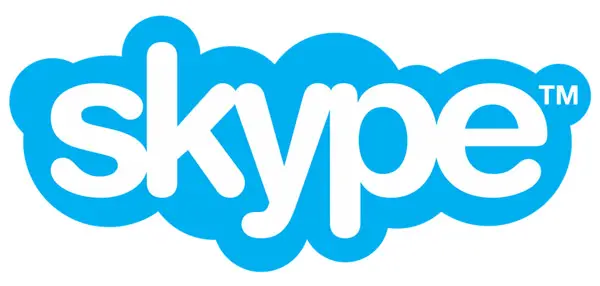 Skype can be the perfect solution to all your communication problems. It is an application that has been created to facilitate easy communication between individuals and businesses. It doesn't matter where your clients are located. You can start discussing projects with them in seconds and not lose the personal touch that helps grow relationships.
Adobe Lightroom
One of the problems with Adobe CC is that it is complicated and advanced with all of its features especially for someone who is starting out in the world of photography. Adobe Lightroom is the answer to such a challenge. It is perfect for straightforward adjustments. It comes with some great features like blurring tools, presets, brush adjustments, gradients, customizable sliders and many others.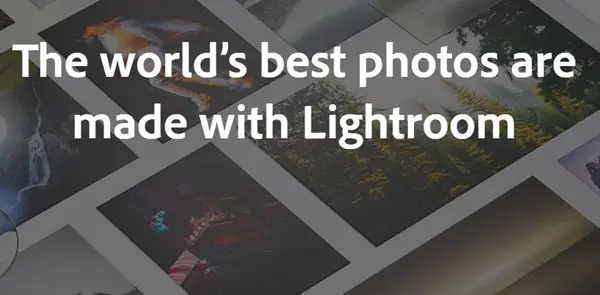 One of the benefits of Adobe Lightroom is that it is highly compatible with different devices. Also, there is its face detection feature which helps to ensure your photos are organized. Furthermore, it has an easy-to-use interface. This makes it easy to create stunning photos that will keep your clients coming back. If you are really serious about creating photos that will appear professional, this is one tool to have in your collection.
Capture One Pro
Capture One Pro is probably one of the most popular photo editing tools around, especially with more advanced photographers. It shares similar features with Adobe Lightroom which has been mentioned and explained above. In case you want to carry out basic photo editing, this is the right tool to use. Photo files will not only be converted into any format of your choice but there is also the live viewing feature. There are impressive mask tools as well as markup function.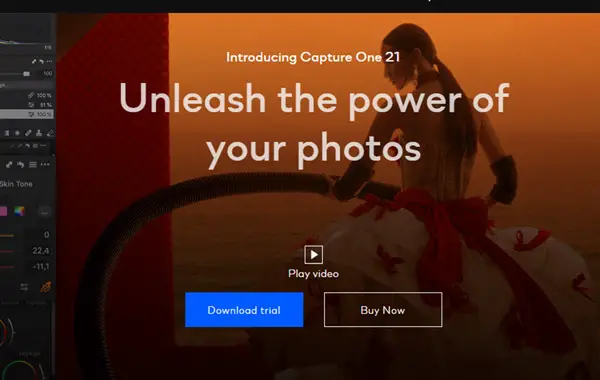 The only snag about this tool is that it doesn't come with an online sharing feature. However, its impressive features will definitely make up for such a shortcoming. For instance, there is cloud storage to help photo editors store their files. It is also very flexible as settings can be tweaked to meet your needs. You can change focus, exposure, or even decide to shoot directly using its interface.
Paint.NET
Talking about a photo editor which photographers have found to be reliable, there is no doubt that Paint.NET ticks all the boxes. This software may be available for free but has proven to be one of the best when it comes to professional photo retouching. The tools available here are numerous and will definitely meet your photo editing needs without any compromise. There are different plugins to explore.

There are lots of things this photo retouching tool can help you achieve as a photographer. These could be removal of dark spots, skin blemishes, red eyes and background. Do you want to know the best part? Its features are very easy to master. The only snag about this software is that RAW format isn't supported. However, it is possible to work with other files like TIFF, PNG, BMP, and JPEG.
Bitdefender
One of the most frustrating things that any photographer can experience is photo files getting corrupt through a malware attack. It is true that there are softwares which can help you repair such files like the data recovery software mentioned above. However, it is much better when such situation is avoided with the use of an antivirus software like Bitdefender.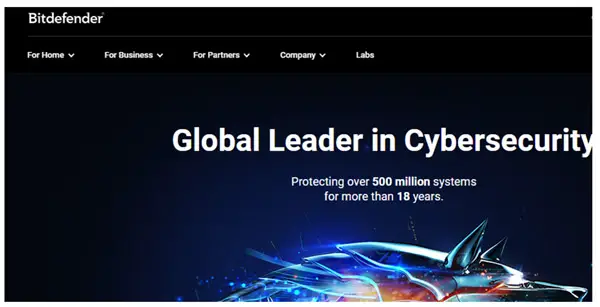 Ever since this tool came into existence in 2001, it has been able to ensure millions of PCs are secured all over the world. Apart from the protection it offers against virus attack, this software can protect your system from being hacked. It ensures your privacy and security is not compromised in any way.
Some of the benefits that photographers have been experiencing after using this software are anti-phishing/anti-fraud protection, web attack prevention, advanced threat defense, and real-time detection. Creating and editing stunning photos isn't all that is required to be a photographer. In addition, you need to protect those photos. Bitdefender can help in that aspect.
ShareX
Do you want to take your photography business to the next level? ShareX is the perfect solution as it tends to offer something very different. In case you happen to be a photo editor, taking advantage of this software will give you an advantage over your competitors.

With ShareX, you can record photos that have been edited/annotated and show to clients. This will enable them to make recommendations wherever necessary. Simply put, this software will help record your screen, but there is more.
With it, you can easily capture your screen in various ways and send clients recordings of photos that have been edited including tools used during such a process.  It can help your photo editing tasks to be completed in record time. There are times when you need specific instructions from clients on what to do. This can act as a means of communication. It works both ways.
Corel Paintshop Pro
This is a responsive as well as flexible software to make use of. One of its advantages is that photos can be easily edited. There is also the benefit of being able to edit Vector and pixel image formats. Making an ordinary photo or image look extraordinary doesn't have to be complicated.

Corel Paintshop Pro is the right tool that gives you all of such features. With one click, you can view all its tools. Some of its features are smart clone, filter brush, text tool rise, copy layer form and many others. It even comes with tutorials to ensure you don't hit a road block. Very few photography tools or softwares can make your photos look professional like this one.
Canva
Canva is a popular platform on the internet that photographers are taking advantage of to render premium services. It is one of the best tools or applications to start using if you really want to get positive reviews from clients. With Canva, you can easily edit photos without any skill or knowledge. This has been made possible through its pre-made templates. You can start editing photos/graphics like a pro today.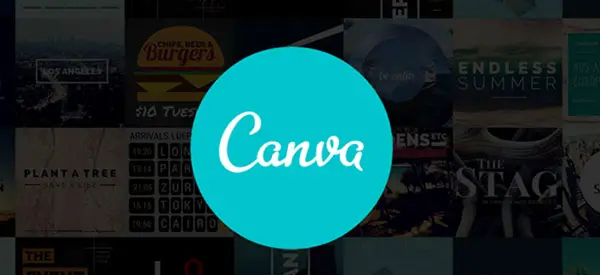 You will be given access to thousands of icons, templates and photos. Even if you want to do image cropping, its very easy with this web-based app. All you have to do is press a few buttons and this will be done within seconds. You are incomplete without this software at your disposal.
Gimp
Gimp is a free program. However, that doesn't mean its features and tools are not premium in terms of quality. Gimp can help any photographer create images that clients will be proud of. It is not just meant for photographers as illustrators and designers can also take advantage of its features.

Gimp is an acronym for GNU Image Manipulation Program. You can retouch or manipulate any photo without compromising its original quality. There are also plugins available to give your photos maximum effects. The problem with this application is that compared to others mentioned above, it tends to be a little slow. However, it is highly recommended for both newbies and professional photographers.
Conclusions
They say its not the tools but the photographer behind them that matters.  However, when every edge is needed in todays competitive world, good tools can make a big difference, whether its time savings or quality increases.
I hope that having read this list it is obvious to you that there are tools which can help your  photography business grow. Take advantage of these tools today in order to overtake your competitors. They will ensure you are meeting the needs of clients without any compromise.
Click the following link to learn about essential items to help you shoot on location.