Every professional photographer that you'll ever talk to, will tell you that light is the most important part of photography. These people, myself included, are absolutely right, it is!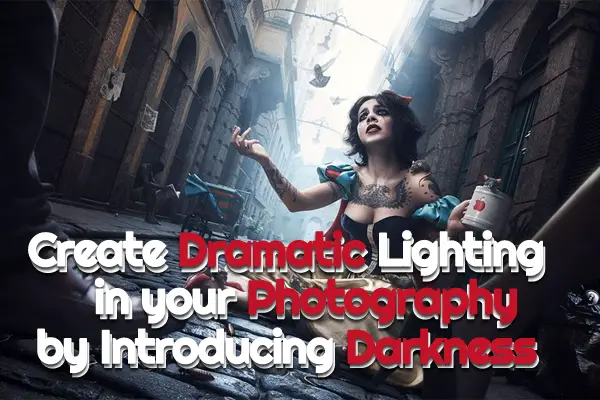 Without it our photographs would be dull sheets of empty paper!
Using dramatic lighting to a photographer's advantage is the universal lesson preached to every photography student on the planet!
But guess what..
Light has a new enemy, one that for centuries we humans have feared!
Ancient civilizations deemed them as mortal enemies' pitting one against the other in a battle of ultimate universal balance!
Fear not! For now, clever photographers have brought this old foe out of the shadows and into our view finders! The importance of this shadowy character arguably rivals that of the light, but when understood, the two can work perfectly together in the sweetest of harmony.
The Darkness Cometh!
The darkness within a photograph is as important as the light. It aids us, giving the viewer a point of focus so that their eyes know exactly where to look.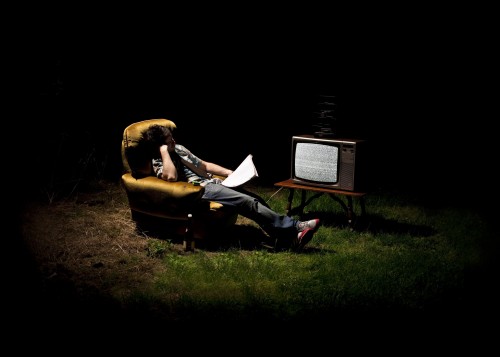 These varying levels give the photograph depth, so that you're not just looking at a dull and bland image.
A great way to do this is to have your subjects in the foreground, the background is shadowed in darkness but these subjects are lit perfectly. This will give you an enormous amount of depth and really make your images look three dimensional.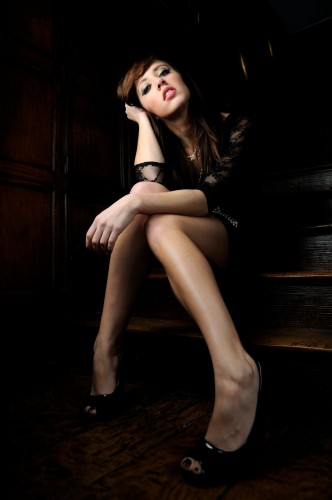 Light Be Gone!
Normally in photography, the light is provided either naturally or with strobes and other methods. When trying to achieve an image such as the one below we need to restrict the amount of light that is emitted off the subjects, so that the shadows can prevail and we get that deep darkness.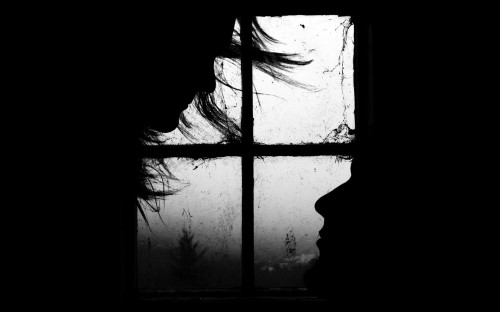 Light restricting methods and tools
There are many ways to hold back the light, or to spot light it. Some of these are easy and cheap, and in some cases don't cost you anything at all!
But they all require certain conditions or environments that might not always be to hand. That said, you can also buy specialist photographic equipment that can restrict the light, here are the various methods:
A flag
…is a sheet a of either paper, card or wood. Cut into a rectangle and placed close to the light source in order to channel it into a spot light, or to create a shadow.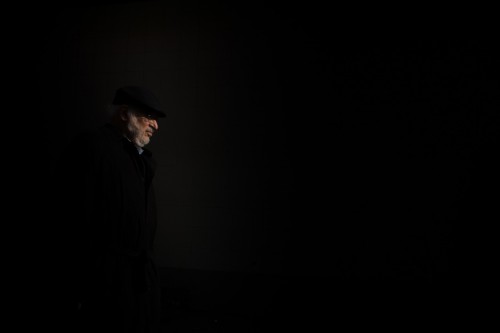 Pro: this can be made from anything, and doesn't cost any amount of money or time, if you already have something knocking about your studio to use.
Con: Unless you have an assistant, it can make for a rather cumbersome tool, and may take ages setting up into the desired position. Depending on its density and other factions.
Barn Doors
…are four black panels that go on both the horizontal and vertical sides of your lamp, creating a spotlight and eliminating any excess light from reaching the background of the image. you can buy a Barn Door here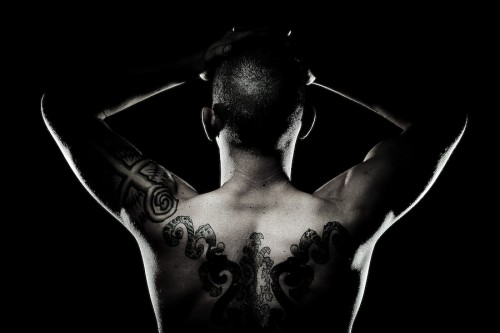 Pro: they are normally a rather cheap accessory as they are simply sheets of metal that have hinges attached on one of the sides
Con: during a long shoot they get extremely hot, making it difficult to position them after a ream of shots have been produced and the position needs changing.
A Cookie
…or its official name a Cucolois, is quite simply a flag with a hole in it. These are often used when a level of fine control is required, you can also cut out a particular shape if that is the desired effect.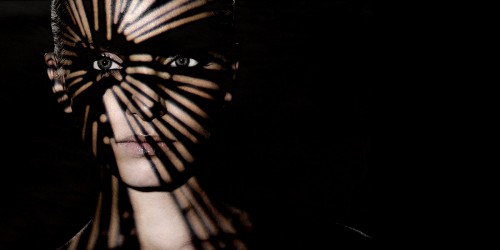 Pro: Great if a particular shape is required
Con: Again with the flag it's hard to arrange it so that it stays in place, unless you have someone holding it, or if you have a makeshift way of supporting it.
A Natural Light Cookie
…perhaps the most famous photograph of a natural cookie is the one below of grand central station in New York City.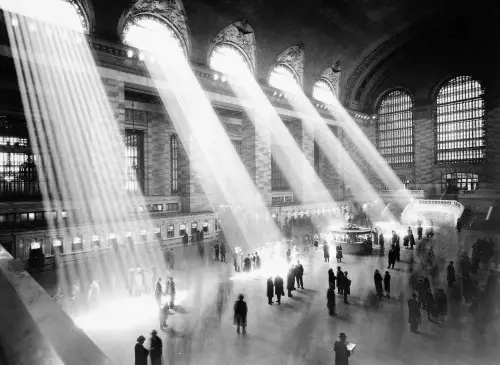 Pro: these can make for an excellent way to harness natural light, adding to your images a cinematic feel.
Con: you would need to make sure that the natural cookie is the only source of light or that the sun shining on the other side is far more intense.
Shadow Definition
Where the light meets the dark in any normal photograph, there is a gradual transition. However, with spotlight photography, the difference from the light to the dark can be a huge jump! One of the many problems with this, is that the image can look fake, almost too, three dimensional.
Even when concentrated on the darkness you have to pay close attention to the light levels within that darkness. Having a background that is completely black is avoid of emotion and depth. Even with the darkest of back drops there is still a level of detail to be seen.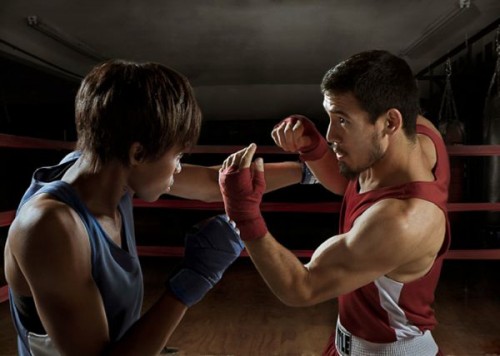 The darkness may not be the point of focus but it certainly helps to level out the image and supports the light that is cast on the main subjects.
Naturally does it..
There are many amazingly natural flags and cookies that you can use to hold back the light. Here are some that you can start to experiment with now:
1. Windows try to be a little bit more out of the box, every photographer and his dog will always hunt for giant floor to ceiling windows, how about using small basement windows? Or even stained glass? Glass as a whole is interesting try and use something different then share your result below.
2. Trees, you can only really use them for spot lighting when you're in a thick forest. The art here is to finding the perfect spot, on the perfect day, with the perfect model, ideally one that has bags of patience!
3. Walls & Doors by far the best of natural spotlighting because no matter where you may happen to find yourself, walls and doors are pretty much in a fresh abundance! Doors are great, because they move, and walls are great because you can find them inside as well as outside!
4. People are great solid objects some more so than others, and are great at blocking and silhouetting the light from various different sources. The only real problem with these is that they have legs and even worse their own minds! So at times they can be very unpredictable.
Darkness is your friend
All it takes in photography is a little bit of clever thinking. Try to notice the shadows as well as the light, if you happen to have any examples or questions about the above, feel free to add them to the comments below. Before you know it, you'll be balancing both the darkness and the light, like some kind Greek Demi God of Photography!