I remember a long time ago, I took a close up shot that I absolutely loved of a little kid on a slide for an article on a local park that had won a national award.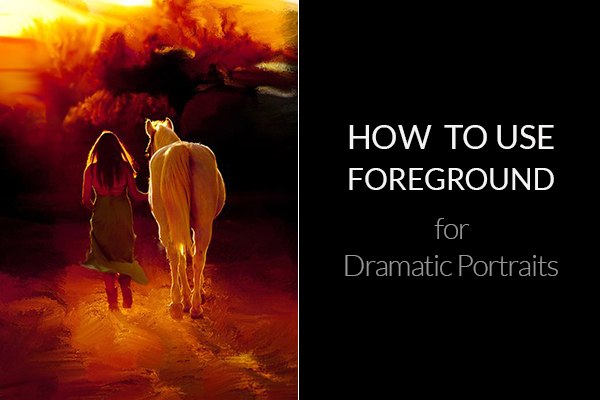 I proudly brought it to my magazine editor, who said, "That's great , but where's the rest of the shot?" She couldn't tell if the kid were at a carnival or a cave, which made for an unsuccessful park shot…and a bruised ego for me. It helped me learn the hard way that just because you CAN get super close with your big old super sized lens, sometimes it's better to see what it looks like if you let in some of your model's environment as well Photos that have a foreground give you a sense of place and happenstance, you can show reflections and vastness of scene, and it also gives your models a place to go in the shot, which is really important…you don't want to get so close that they have no place to go or grow, and you definitely don't want to cut off their limbs or feet.
Give them a place to go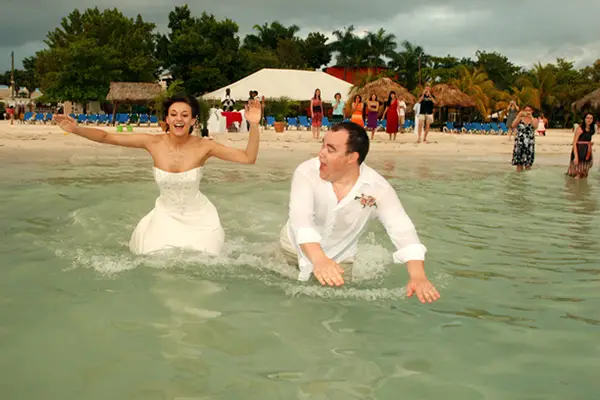 Ok, I must admit, wading 100 yards out in the Caribbean sea fully dressed with $7000 worth of camera equipment on my person to take this shot of Katy and Kellen wasn't my most well thought out moment, but looking at this shot, how could I have missed it? I would have gotten their backs, like all of those people in the background did and the shot would have always gone down as the one that got away. I was a good 30 feet further out than they were, to give them the room that they needed to physically and figuratively take the plunge.
Even if they're walking away…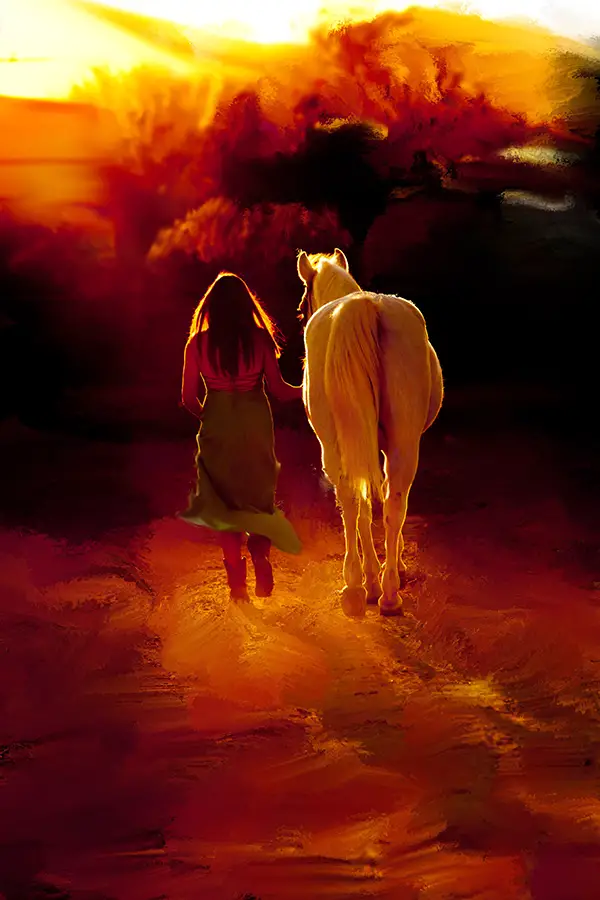 Here, the foreground shows a sense of where the models have been, as opposed to where they are going. The long, dusty road gives a little bit of a story to the girl and her horse and the path that they are on together. The road was a little blah when I looked at it, so I added some brush strokes from Corel Painter, which is a really fun program to try out if you haven't already.
Reflections
The best way to get a reflection is from across a lake or in front of puddle when your model is on the other side. The water needs to be relativly still, so there shouldn't be too much of a breeze. Glassy is nice, but not totally necessary. When there is a little ripple in the water, like with Ana, below, it gives the reflection a painterly look.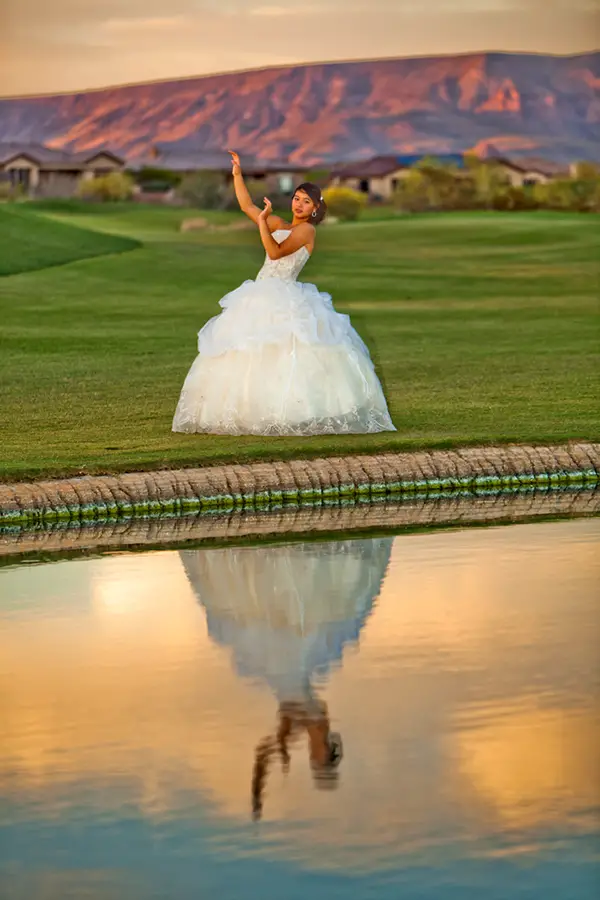 I mean, without the reflection, it's a nice shot, but with the reflection, it's an award winning shot.
Framing your subject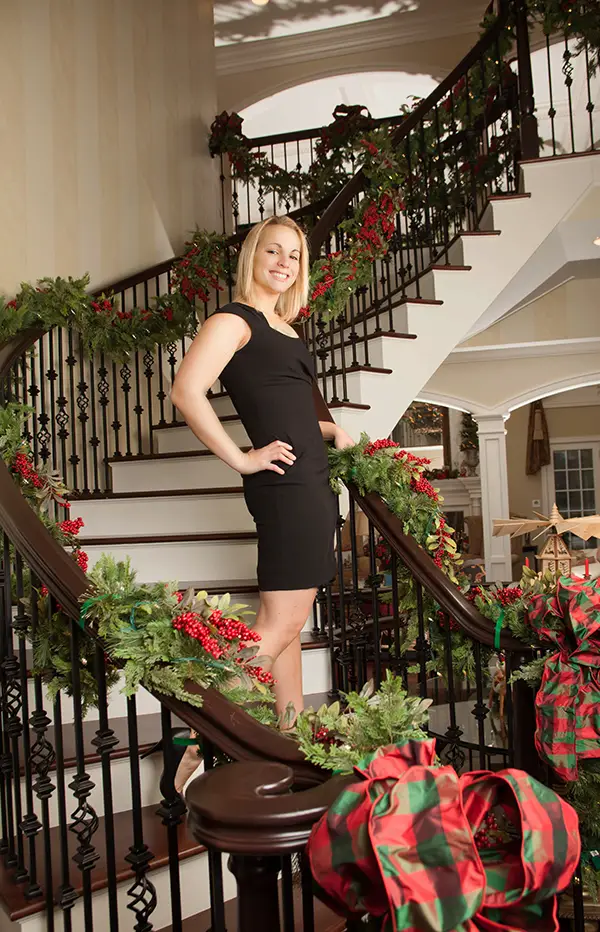 I shot the lovely Abbie at her parent's house on Christmas Eve. Their home is magnificent, made even more festive by all of their many holiday decorations, so I placed her in a spot that would show Abbie off as well as show the season. Giving a sense of place makes for great memories, it allows you to easily remember where you were during that moment in time.
Foreground to emphasize your model
You can use foreground to point to your model: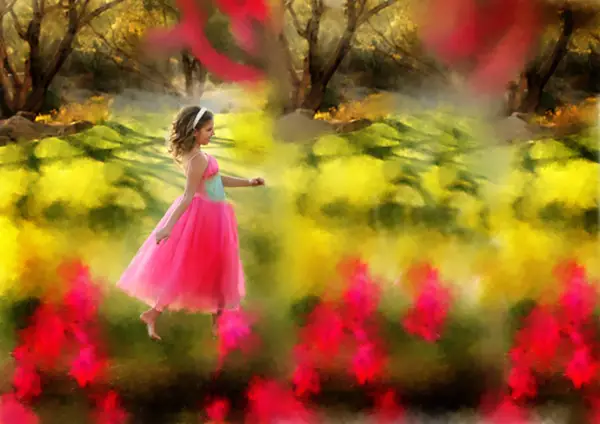 Can you tell that I'm loving Corel Painter right now??? In this case, there just so happened to be foreground flowering trees hanging down that were the exact same color as the flowers in the foreground AND in Zoe's dress. Foreground Nirvana! Woo hoo!! Take the shot a few seconds earlier or later and zoom in, and it's a totally different shot…nice, but a lot less impact: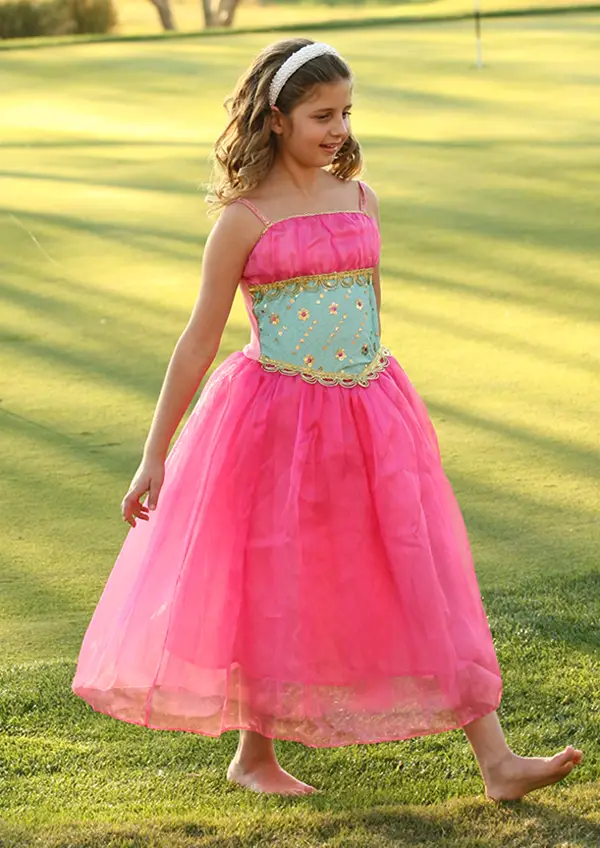 Think you can't get that effect because you don't have Corel Painter? No problem…just set your aperture as open as you can get it. Your foreground AND your background will both drop out at 2.8.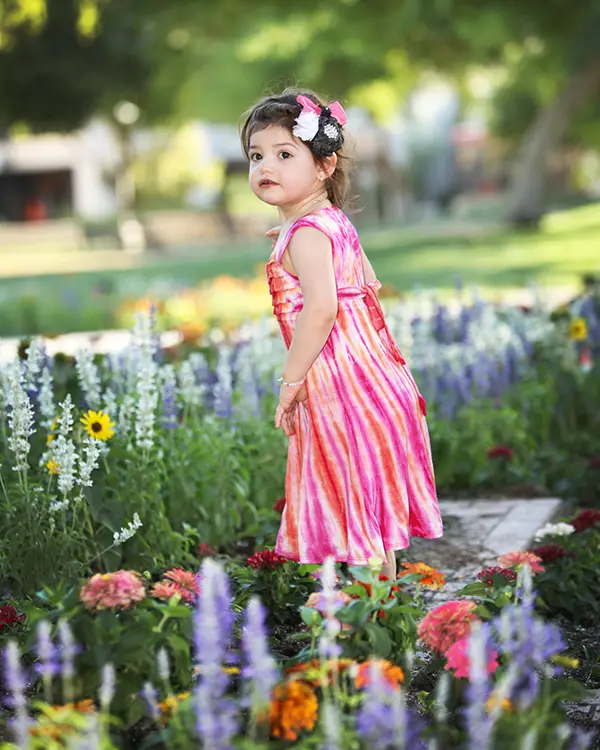 Foreground as a Frame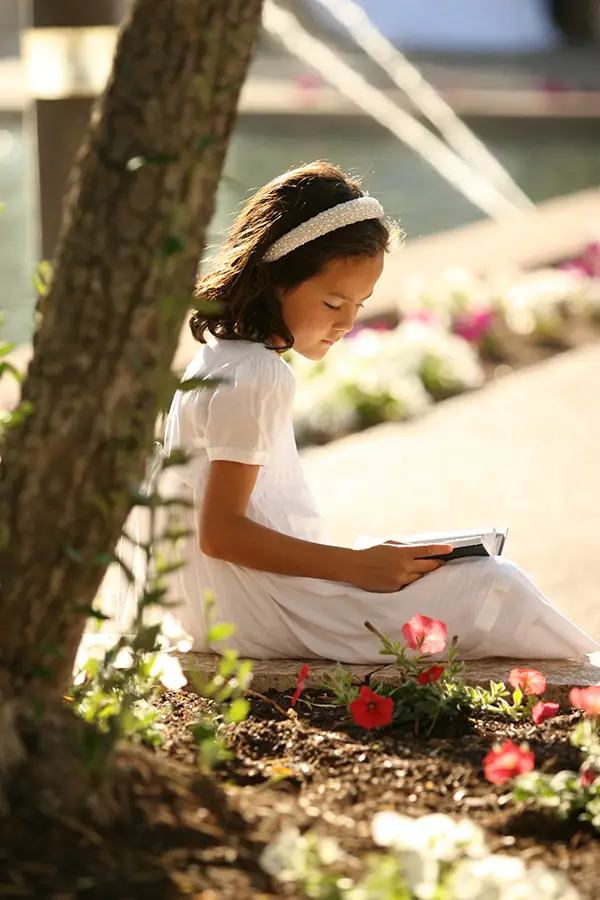 Having a foreground in front of your subject using triangles to point to her only makes your model stand out better, especially if you keep the foreground and background soft and your model in focus. Again, you can do this by keeping your aperature low, in this shot it was at 2.8.
Foreground to hide things you don't want to show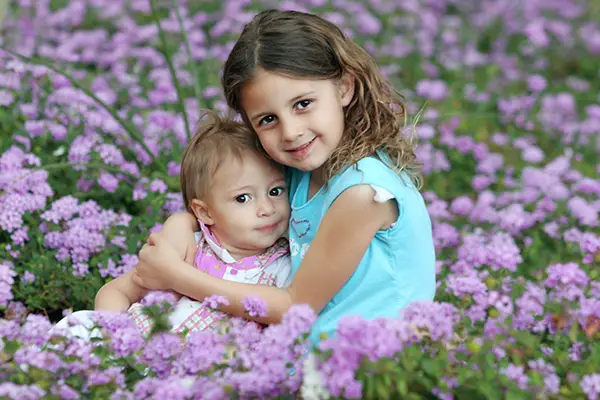 Ok, fess up: how many of you have used your kids as a human shield to hide your hips in pictures because you ate a few hundred too many chocolate chip cookies the week before?? Foregrounds can be used for the same purpose. These guys were dancing around and slipped seconds before this shot, and their pants were covered in mud, front and back, so I just sat them on a water pipe cover in the middle of the flower bed. No flowers were killed in the making of this shot. There is a curb path conveniently leading right to the super secret spot.
Send me your pictures that you use foreground with, both your wins and your fails, to [email protected]. I'll get back to you personally and privately. Let's get better together!