Are there cameras for left-handed people? This has been a question raised by many shutterbugs, ranging from novice to expert, who have difficulty finding an ideal camera that can be operated with their left hand. In this blog post, I will examine the world of lefty cameras and explore the various options available for left-handed photographers.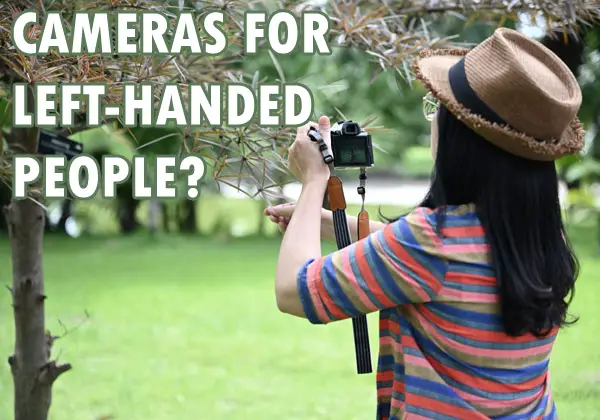 We will discuss what exactly constitutes a left-handed camera, the types of cameras available in the market specifically designed for left-hand use, and their benefits. Furthermore, we'll examine why manufacturers don't produce more cameras catering to this demographic and explore alternatives that can be used by those with a dominant left hand.
What is a Left Handed Camera?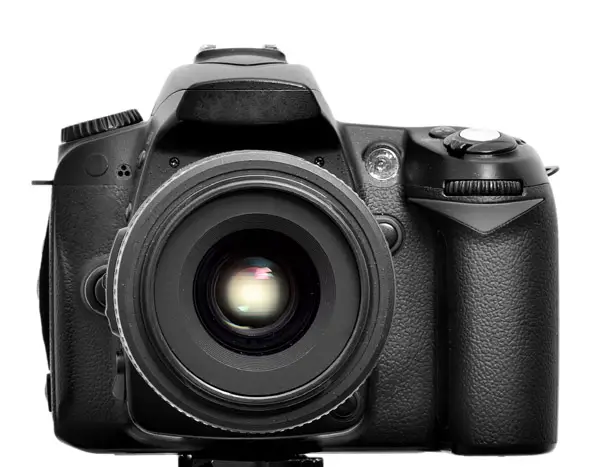 A left handed camera is specifically designed to cater to the needs of left-handed photographers, making it more comfortable and convenient for them to operate. A camera that is made with the left-handed user in mind provides a more comfortable and practical experience for southpaws.
Definition
A left handed camera features button placements and controls that are optimized for use by the photographer's left hand. This includes shutter buttons, control dials, and grip designs that allow easier access for lefties without compromising on functionality or image quality.
Types of Cameras Available
Unfortunately, left handed cameras with the features mentioned above do not exist. There have been a few rumors and April Fools posts on the internet about the existence of such cameras. Sadly, this is not the case.
Benefits of Using a Left Handed Camera if You Are a Lefty
There are several advantages to using a hypothetical left handed camera if they existed, especially for those who find it challenging to operate standard right-handed models:
Ergonomics: Left handed cameras would offer improved ergonomics and comfort for lefties, allowing them to shoot for extended periods without discomfort.
Control Accessibility: The button layout on these cameras would be designed specifically with the left hand in mind, making it easier to access essential controls quickly and efficiently.
Fewer Accidental Button Presses: A tailored design minimizes the chances of accidentally pressing buttons or changing settings while shooting, resulting in fewer disruptions during critical moments.
Because of the lack of this type of camera in production (except maybe custom made ones or single run productions, it is necessary to contemplate other choices that can be utilized by left-handed photographers.
Why Aren't Cameras for Left Handed People Produced?
The lack of left-handed cameras in the market can be quite frustrating for left-handed photographers. Have you ever pondered why manufacturers don't make cameras tailored to left-handers? Let's dive into some reasons and challenges faced by manufacturers, as well as explore alternatives to traditional left-handed cameras.
Reasons for Lack of Production
Given the low global prevalence of left-handers (estimated at 10%), camera manufacturers have opted to prioritize right-handed models, thereby allowing them to maximize their profits. Manufacturers generally focus on creating right-handed cameras that can reach a larger market, thus maximizing their profits.
Challenges Faced by Manufacturers
Design Complexity: Creating a separate line of products exclusively for left-handers requires additional resources and time spent on research and development (R&D). This includes redesigning camera bodies, button layouts, grips, and other components tailored specifically towards comfortable usage by lefties.
Economies of Scale: Producing specialized equipment like DSLRs or mirrorless cameras involves significant investments in manufacturing facilities and machinery. Due to lower demand from consumers compared with right-handed counterparts, achieving economies of scale becomes difficult when it comes to mass-producing these niche products at competitive prices.
Distribution Channels: Retail stores often have limited shelf space available; hence they prioritize stocking popular items that appeal to a broader audience rather than catering solely toward specific demographics such as southpaws.
Alternatives to Left Handed Cameras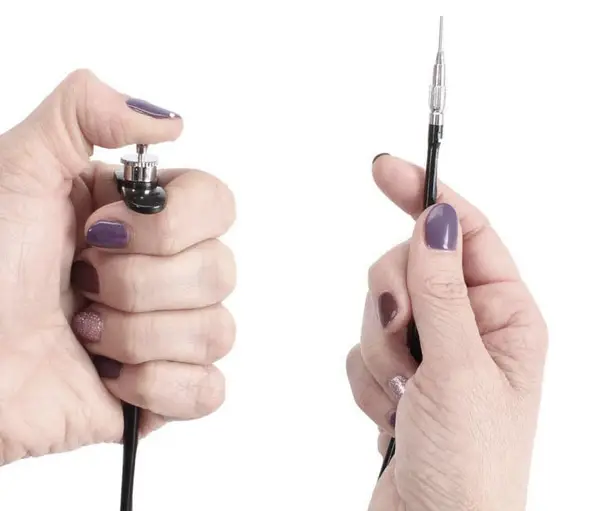 While dedicated left-handed cameras are very rare, there are several alternatives for lefties:
Ambidextrous Camera Designs: Some manufacturers have started incorporating ambidextrous designs in their products. These cameras feature symmetrical button layouts and ergonomics that cater to both right and left-handers. One such example is the Canon Powershot N
Cable Releases or Remotes: Using a cable release or remote control allows photographers to trigger the shutter without having direct contact with the camera body, making it easier for lefties to operate standard models.
Battery Grips: Attaching an additional battery grip not only extends shooting time but also provides extra support when holding the camera. This accessory often comes with customizable buttons, which can be programmed according to individual preferences – including those of left handers.
Alternative Holding: You can hold a camera upside down and activate the shutter with your left hand which will just result in an upside down photo you can easily flip once downloaded. Or you can hold a camera vertically and use your left thumb to take a photo.
Camera Rigs: You can easily build a camera rig/frame that places the camera's controls within easy reach of your left hand, or that you can mount the camera, accessories, and shutter release on. Here is a writeup on a rig build.
Pistol Grips: Pistol grips for cameras can be used to hold a camera with the right hand and operate controls with left hand. Some pistol grips even have controls built directly into them.
Custom modifications: Some companies offer custom modification services where they modify existing DSLR or mirrorless cameras according to individual needs. This may include relocating buttons and dials on the opposite side of the camera body or even creating entirely new designs tailored specifically towards left-handed users.
Smartphone photography: I might get criticized for this but phone cameras are getting better and especially for a beginner, smartphone photos may suffice. Smartphones have very flexible camera software options including many aftermarket ones with editable onscreen button locations. Check your phone's app store for whats available.
In spite of the lack of cameras tailored to lefties, there are still solutions that can help make photography easier and more pleasurable.
Can a Regular Film, DSLR or Mirrorless Camera Be Used by a Left-Handed Person?
Left-handed photographers may wonder if they can use regular film, DSLR, or mirrorless cameras designed for right-handed users. The answer is yes; however, there are certain advantages and disadvantages to consider when using these cameras as a left-hander.
Advantages and Disadvantages of Using Regular Cameras as a Left-Hander
The primary advantage of using regular cameras for left-handers is the wider range of options available in terms of brands, models, and features compared to specialized left-handed cameras. However, some challenges might arise while operating the camera buttons and dials that are primarily designed for right-hand usage.
Advantage: More choices in terms of camera brands and models
Disadvantage: Difficulty accessing controls on the right side of the camera body
Tips on How to Use Regular Cameras as a Left-Hander
To make it easier for left-handed photographers to use regular film, DSLR or mirrorless cameras effectively without any discomforts or difficulties while shooting photos/videos here are some tips:
Familiarize yourself with your camera's layout: Spend time getting acquainted with your camera's button placement so you know where everything is located even when not looking at it directly.
Purchase accessories tailored towards left-handers: You can find several accessories such as battery grips specifically designed for lefties which will help improve comfort levels during long photography sessions.
Create custom settings: If your camera allows, create custom settings that can be easily accessed with your left hand. This will save time and effort when adjusting the camera's functions.
Overall, regular film, DSLR or mirrorless cameras can be used by left-handed people with some adjustments and practice. Conversely, for left-handed individuals seeking greater ease of use, specialized equipment may be more suitable.
How Can a Cable Release or Camera Remote or Battery Grip be Used by a Left-Handed Person?
While left-handed photographers may face challenges when using traditional cameras, there are accessories like cable releases, camera remotes, and battery grips that can make the process more comfortable and efficient for them. In this section, we will explore the potential benefits and drawbacks of using cable releases, remotes and grips by left-handed photographers as well as offer guidance on their effective utilization.
Advantages and Disadvantages of Using Cable Releases, Remotes and Grips
Advantages:

All these allow a lefty more comfortable control of a standard camera
Cable releases allow photographers to take photos without touching the camera directly, reducing camera shake which is especially helpful in long exposure photography.
A remote control offers similar benefits while also providing additional features such as interval shooting or time-lapse photography.
Battery grips not only extend battery life but also provide an extra set of controls that can be accessed with either hand depending on their design.

Disadvantages:

Cable releases might require compatibility with specific camera models or brands which could limit options for left-handed users.
Overall, it is possible for a left-handed person to use cable releases, remotes and grips with some practice.
Frequently Asked Questions
Why don't they make left-handed cameras?
The primary reason for the lack of left-handed cameras is market demand. As only 10% of the population is left-handed, manufacturers focus on producing right-handed models to cater to a larger audience. Additionally, designing and manufacturing separate camera models would increase production costs.
What do left handers struggle with?
Left-handers often face challenges in using everyday items designed for right-handers, such as scissors, computer mice, and musical instruments. In photography, they may find it difficult to access buttons or dials comfortably while holding a standard camera with their dominant hand.
What is the scientific research about left-handed people?
Scientific research suggests that left-handedness could be linked to genetic factors and brain lateralization. Studies have also found some advantages for left-handers in certain areas like sports and creativity but no significant differences in general intelligence compared to right-handers.
Who is the most famous lefty?
In history, there are numerous famous lefties across various fields. One notable example is Leonardo da Vinci – an Italian polymath known for his contributions to art (e.g., Mona Lisa), science (anatomy studies), engineering (flying machines designs) among others.
Conclusion
Throughout this blog post, we have explored the availability of left handed cameras for beginner, amateur, and professional photographers alike. We delved into the reasons why manufacturers may not produce as many left-handed camera options and discussed various alternatives that can be used by left-handers.
Additionally, we touched upon how a regular film or digital camera can be adapted to suit a left-hander's needs through techniques like using cable releases or remotes.
Moving forward in your photography journey as a left-hander should not feel daunting or limiting due to equipment constraints. With persistence in finding the right camera for your needs and adapting to available alternatives, you can excel in capturing stunning images just as well as any right-handed photographer.
Click the following link for an article on right handed cameras.