Mirrorless cameras are here to stay. They have taken over the camera market as the new dominating camera type. Professionals and amateurs alike are waking up to the benefit of a lightweight mirrorless camera that can replace their aging bulky DSLR.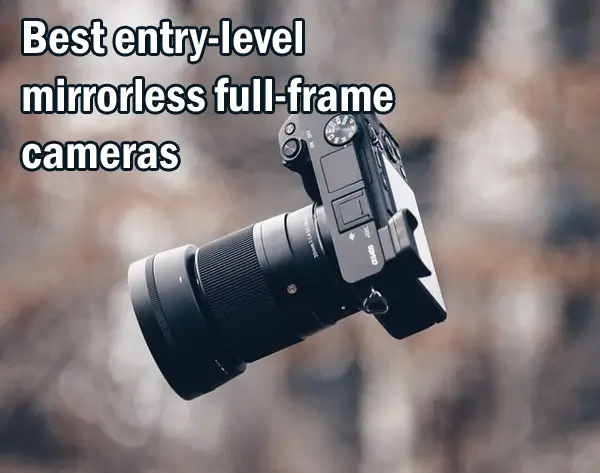 So why should you stay deprived of this new, remarkable, and game-changing photography system?
The idea of a mirrorless full-frame camera is hard to overlook. As general rule mirrorless cameras are all about the benefits of an interchangeable lens camera and the advantages of a full-frame sensor packed into a small body that's often no bigger than a compact/bridge camera. In this discussion, we shall discuss the top five best entry-level mirrorless full-frame cameras that you can buy. So, without further ado, here they are –
Comparative Analysis Of The Best Entry-Level Mirrorless Full-Frame Cameras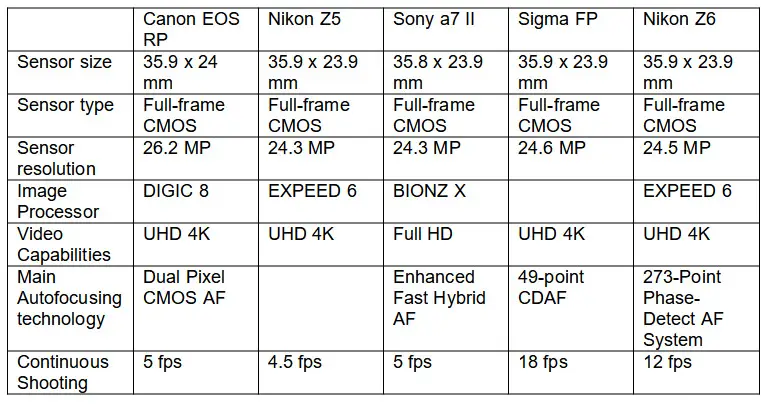 Mirrorless full-frame cameras are truly game-changing in more than one way. So much so that even professional wildlife, sports, and landscape photographers are switching to mirrorless full-frame systems. These three being the most demanding and the most difficult photography genres speaks volumes about the dependency of mirrorless camera systems.
Canon's EOS RP is the cheapest entry-level full-frame mirrorless camera that you can buy. This compact full-frame camera comes equipped with a 26.2-MP CMOS sensor and is paired with Canon's DIGIC 8 image processor. The 5-fps continuous shooting speed isn't something to be too excited about. It's okay for shooting everyday photos but not suitable for sports and wildlife photography. What's something to write about is the presence of the dual-pixel CMOS autofocusing that's perfect for shooting movies.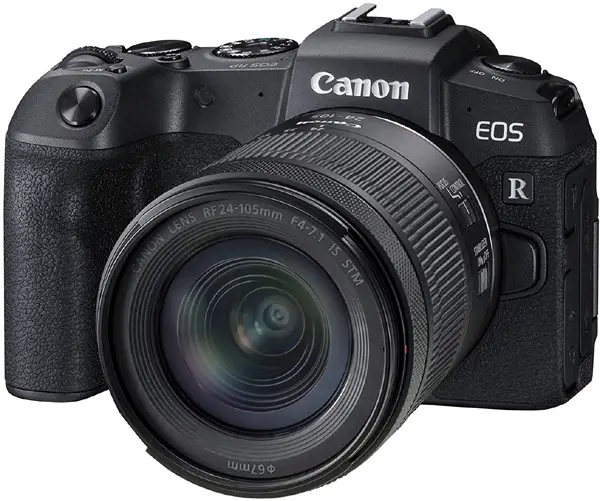 When you're shooting stills the 4779 selectable on-sensor phase-detection points gives you all the creative freedom that you need to shoot perfectly focused stills.
The Nikon Z5 is a recent addition to the mirrorless camera lineup of Nikon. This compact full-frame mirrorless camera is powered by a 24.3-MP sensor. The important features of this camera include a 5-axis image stabilization system that works with all compatible lenses.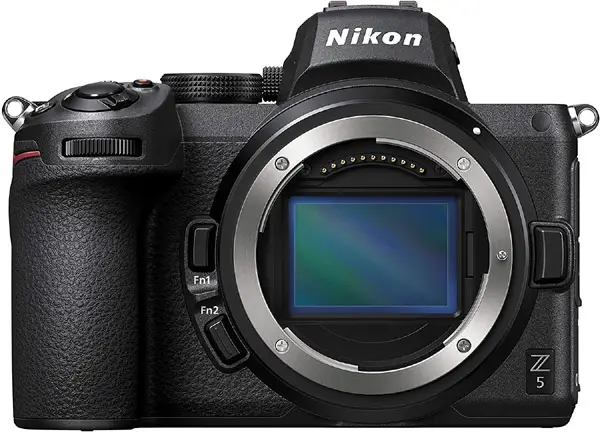 Plus, it has a 273-point selectable hybrid focusing system. This system uses both a contrast-detection autofocusing mechanism and a phase detection autofocusing mechanism that helps to lock focus accurately when shooting both stills and movies.
The Nikon Z5 is capable of shooting 4K/UHD videos. The lack of N-Log, however, means you won't be able to shoot a flat profile for color grading later on.
The only Sony on this line-up, and also the cheapest full-frame mirrorless that the company currently makes. Although several years old now, the A7 II is a capable camera in the right hands.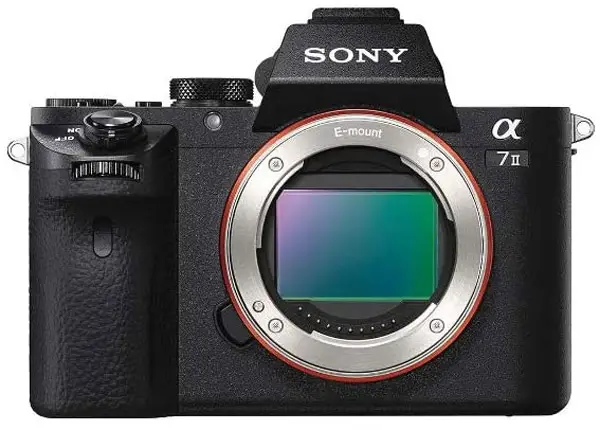 The main features of the camera include a 5-axis in-body image stabilization system and a UHD/4K video shooting feature.
The A7 II comes with a continuous still shooting speed of 4.5 fps. This is okay for shooting everyday photography but is not enough for shooting wildlife and sports.
Additionally, the full HD video resolution of the company is a bit of a deal-breaker because all the other cameras can shoot 4K/UHD. If you're looking for a mirrorless camera that can also shoot great videos you will find the Sony a7 II to be less than equal to the rest of the cameras in this line-up.
The Sigma fp too comes with a BSI sensor. That means it's a capable low light shooter and that shows up in the specs with a base ISO range of 100-25600 as well in its performance with clean RAW files.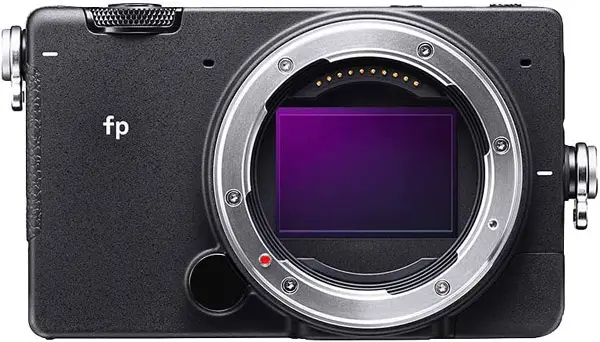 The sigma fp has a fantastic fast continuous shooting speed of 18 fps. It's the fastest among all the other cameras in this line-up. In that sense, the Sigma fp is a good option for sports and wildlife photography.
Let's quickly check the autofocusing technology of the camera. Autofocusing on the Sigma fp is powered by a 49-point selectable contrast detection autofocusing system. The Sigma fp's focus tracking is decent plus it also has eye detection, face detection, and focus peaking.
There is nothing to differentiate the five cameras in terms of the sensor as they all are equipped with a full-frame sensor of identical measurement and similar resolution. The real technology is however inside.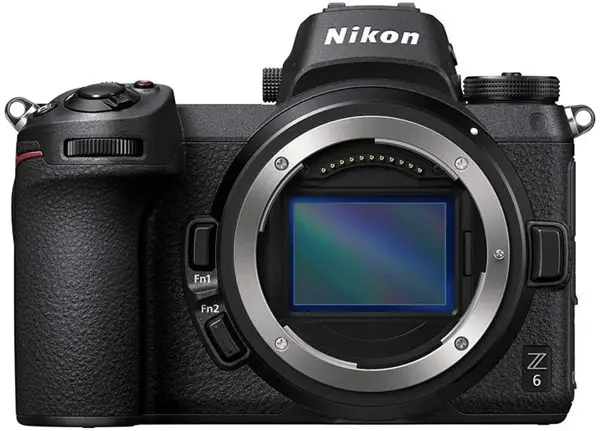 The Z6 incorporates a BSI sensor which promises superior low light performance. The built-in 5-axis image stabilization system promises blur-free images in most kinds of lighting and regardless of the lens that you pair with this camera.
The advanced 273-point phase-detection autofocusing system covers 90% of the frame and promises superior focus lock and focus tracking. This excellent autofocusing system also works when shooting videos.
One of the better features of the Z6 is the UHD/4K video shooting capabilities. What sets it apart from most other cameras is the presence of N-Log gamma that allows you to shoot a flatter source footage that you can color grade later on.
The 10-bit HDMI output lets you record clean footage to an external recorder which comes in handy when shooting in outdoor locations.
Which Camera Should I Buy?
These five cameras are an interesting mix and even though they're all mirrorless units and that they're full-frame camera systems they have their differences. In this section, I shall be discussing a few scenarios and picking the camera that I feel is the best choice to shoot within the given scenario.
Please note that these are my personal opinion and that you may feel you don't agree with my opinion. Feel free to let me know what you think your pick would be.
Portrait Photography
All five cameras are great for portrait shooting. Resolution-wise and feature-wise they're all perfectly capable portrait shooters. However, as a lot of photographers prefer using external flash/lighting to shoot portraits, I recommend using the camera system that comes with the biggest selection of OEM and compatible third-party lighting systems. In that regard, the Canon EOS RP and the two Nikon Z series cameras are my picks. You cannot go wrong with any of these three cameras.
Recommended camera – Nothing specific. Choose any of the Nikon or Canon systems.
Street Photography
The Sigma fp is the smallest and the lightest full-frame mirrorless camera on this line-up. At 370 grams (body only), this is a very lightweight camera that you can always carry with you. The perfect sort of camera for street photography. There is a tiny EVF available from Sigma for this camera – the EVF 11. The latest firmware upgrade offers support for this EVF which will extend your creative options.
Recommended camera – Sigma fp
Landscape Photography
I have no particular choice among these five cameras when it comes to shooting landscapes. All of these are extremely good cameras to shoot landscape photography. All of these cameras have sufficient resolution for shooting great quality landscapes that you can print large.
Recommended camera – Nothing specific. Choose any.
Wildlife Photography
While the Sigma fp's blistering 18 fps continuous shooting speed sounds mouth-watering, its autofocusing is a 49-point CDAF system that's going to be slow. On the other hand, the Nikon Z6 produces a relatively 'fewer' number of frames at 12 fps but that's enough for all practical reasons.
Plus, it's powered by a 273-Point Phase-Detect AF System. It's going to be a much better choice when it comes to wildlife photography.
When shooting wildlife generally your subjects are perched in dark foliage or mixed with their surroundings. Plus, small eyes are difficult to focus on from a distance. That means you need a camera that has superior low-light performance.
Plus, in wildlife, the subjects are never quite standing at one place all the time. For example, if you're shooting a cheetah in full steam or an Osprey in dive mode you will need a camera that has capable autofocusing that can keep up and a fast continuous shooting speed to produce enough frames. Sports photography is relatively 'easier'.
Plus, and this is a big plus, the Z6 (along with the Z7) has been upgraded with the new firmware, and with it comes animal eye detection and tracking. This is a huge addition and will come in handy when shooting animals.
You will still have to use the Custom Function buttons if you choose to replace the OK button or continue using the OK button to initiate the lock-on. It's now a lot easier to lock focus on animals. And in case you're wondering, it's easier too to focus on people.
Recommended camera – Nikon Z6
Sports Photography
Going by the performance of the Z6 in terms of wildlife shooting it's safe to say that it's ideally suitable for shooting sports photography as well. Between wildlife and sports, there is not much of a difference, except that you get a bit more light to work around.
Both the Z6 and the Sigma fp are capable cameras in that regard. The other three cameras produce too few frames per second and therefore you will have problems keeping up with the action and capturing the best moments if you plan on using any of them at your son's soccer game.
Recommended camera – Nikon Z6
Movie
Shooting videos is about two things, autofocusing and the ability to shoot high-resolution footage in a flat profile. The Z6's autofocusing is decent. It does a great job of tracking the subject even as it moves side to side and back and forth. But it's still not my favorite when it comes to shooting videos.
The Canon EOS RP features Dual Pixel CMOS AF. This is by far the best autofocusing technology for shooting movies. The reason is this technology offers a smoother AF performance rather than the jerky AF performance of phase-detection autofocusing. This is better suited for rocking focus back and forth.
The Nikon Z6 features both N-Log and the ability to record 10-bit HDMI clean output to an external recorder. These two are great features to have for shooting videos and then color-grade them as per requirements.
Additionally, the Z6 features Focus Peaking and Zebra Highlight warning. Focus Peaking is a great tool for manual focus locking. I love using it when shooting videos. It allows me to precisely lock my focus manually rather than use the jerky autofocusing feature of the camera.
The Zebra Highlights warning is a great tool that tells me when I am clipping my highlights. Again, something that's very beneficial for manual exposure settings.
Finally, let's talk about the movie features of the Sigma fp. The Sigma fp features a 12-bit CinemaDNG mode that promises a stunning amount of RAW detail that you can further process to fine-tune the results according to your requirements.
Plus, it comes with a list of features that are tailor-made for movie enthusiasts. These include a "Director's Viewfinder" function which is a great tool if you wish to emulate the different angles of view and how the image looks when shot using certain cine cameras.
I would put the Sigma rf slightly ahead of the Nikon Z6 in terms of video features. But only for ardent movie enthusiasts. For everyone else, the Nikon Z6 is the recommended camera. The Canon EOS RP misses out because of its digital image stabilization system which I am not a fan of.
Recommended camera – Sigma rf for professionals, Nikon Z6 for everyone else.
Concluding Thoughts
All these five cameras are excellent in their rights. In terms of resolution, there is nothing that sets them apart. It's only the additional features that put one camera ahead of the other in terms of usability in specific situations.
The Nikon Z6 is the most all-rounded camera of the lot and that's why it gets three recommendations out of five segments. It's also my favorite camera of the five in the fray.
We hope that the above scenario-by-scenario pick of a camera was helpful for you to zero in on the camera that you need for the kind of photography that you want to do.
Below is a good video on differences between DSLRs and mirrorless:
If you're interested in learning more about the advantages of shooting with a full-frame camera or want to know about how to choose the right mirrorless camera for you can find more information on our website.