Blogging has become one of the most popular pastimes and income sources for photographers these days. If you're going to start a photography blog, you have probably been faced with a lot of issues which are quite confusing.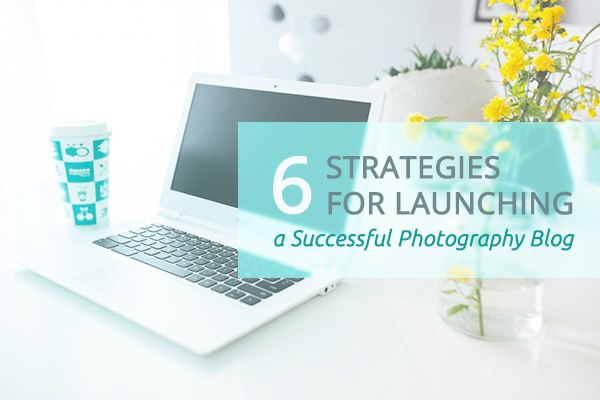 And the very first question is: where to start out? Fortunately, modern software solutions enable everyone to create a blog easily with no coding skills or technical knowledge required.
So if you haven't yet leveraged this powerful tool to market your photo business online, better start later than never. The six strategies I outline in this post will help you make a good start with your own blog. From selecting the best blogging platform to promoting your blog posts, it covers some basic, essential steps to successful blogging.
1. Choose Proper Blogging Platform
The very first thing you should consider while creating a blog is a blogging platform. When it comes to blog, we're spoiled for choice: there are a lot of solutions available. Take into consideration a few important things:
intuitive dashboard to upload your new posts;
available customer support 24/7;
working with website builder without coding;
various features to customize website design;
an option to create a mobile-friendly blog.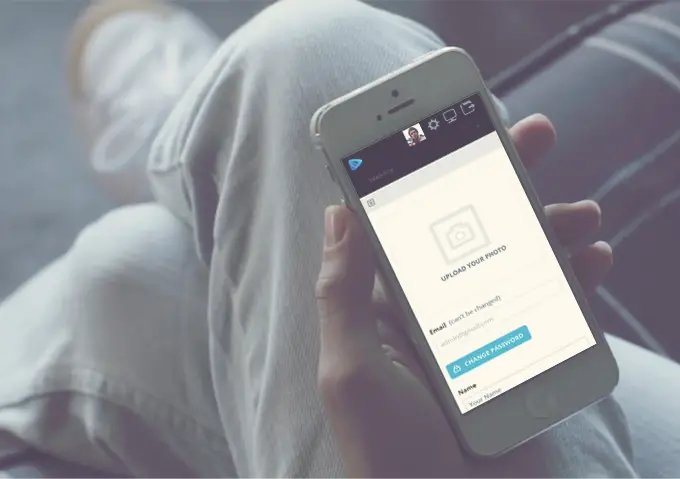 The most popular choice of software is WordPress with its various plugins, friendly user interface and customization abilities. You may go deep into it and hire a designer. Or build a blog yourself using endless free and paid WordPress themes available all over the web. If you want to make it ever easier, you may use some other free platforms to build your blog, such as Defrozo or Koken.me.
Defrozo is a completely free online marketing platform for photographers allowing you to create a portfolio and a blog with no coding or some other special knowledge. Another option is Koken.me which also lets you create a portfolio and a blog using customizable website templates.While Defrozo takes care of hosting and support, Koken.me is a self-hosted solution, which allows you to lodge your site on your own server, but also requires some tech skills in order to do so.
2. Define Your Niche
Of course, today we're talking about photography blogs and it seems that you found your niche already. However, you should make it even more specific. You are supposed to define, are your content will be counted on professional photographers or newbies? Will it be entertainment content or educational?
The more narrowly you define your target audience from the very beginning, the easier it will be create content to fit their needs, and reach these people out with your marketing messages in future. You may use various criterias to identify your niche: geographic area, education, age, sex, religion, and specific interests. After you defined your niche, you can carefully design your online marketing efforts to appeal to your target audience.
3. Find Your Own Style of Topics and Content
It's almost impossible to create a totally original topic for your blog as much has been said before you. Instead, you should consider your goal to develop innovative content and add a unique spirit to each piece of it. You are individual with your own personality. While setting up your blog, make sure to incorporate your voice and knowledge into it. This is one of the best ways to set your blog apart various competitors. Also, you can set your blog apart by publishing extremely timely facts, including proprietary information, and after that develop some innovative ways to do it better. Keep track what your competitors are doing and what kind of posts gather the most likes and shares around the blogosphere.
There is one tool I'd like to suggest you – Strip the Blog. This tool allows you to see the most popular articles on the particular blog for particular period of time. Just insert the link of the blog you'd like to analyze, pick the date range and push Strip button.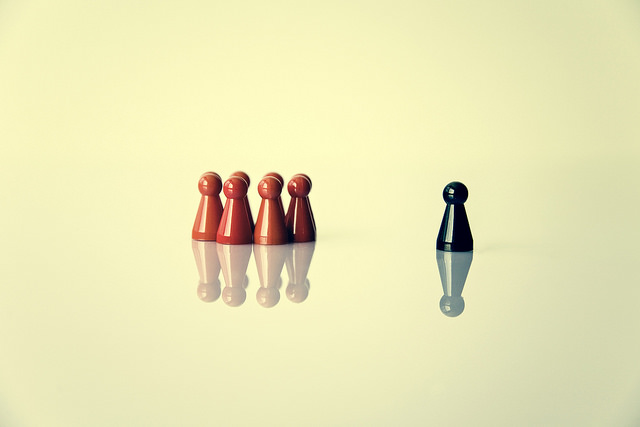 Also, try Buzzsumo that works by the same formula. You may use this tool to find the key influencers to promote your own content. Knowing what content is on the top, you can properly choose keywords and topics for your own blog posts. I don't mean stealing topics from your competitors, you may use this tool to stay up-to-date about what's interesting to the people from your niche.
4. Upload New Content Regularly
To build and maintain your audience, you should upload content to your blog on a regular basis. For our blog to be and stay successful you need to stay on topic and try to deliver the wants and expectations of your target audience. If you will accept guest posts from other bloggers, you can publish content daily, or if you write it yourself, then you most probably can't handle more than 2-3 articles per week.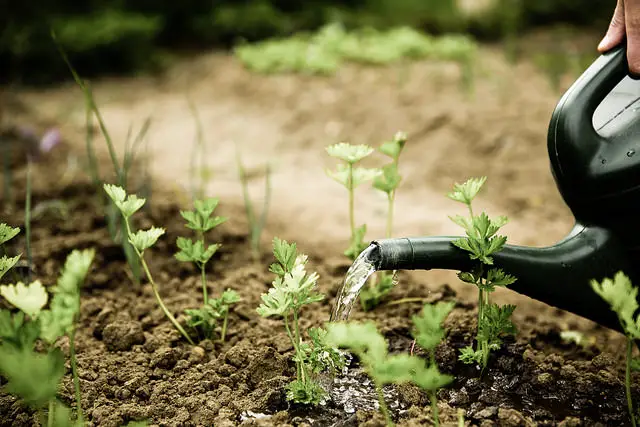 The most important thing to publish your posts at some particular time, for instance, on Monday, Wednesday and Friday at 9 am. So, your visitors may predict and wait for the next post published. Once you set a schedule for posting new content, it's essential to maintain that schedule, so plan accordingly and don't be over-ambitious.It's better to publish one article per week, but cool and high-quality, than 2 or 3 but occasionally and not interesting.
5. Work on Creating Your Photography Community
Instead of focusing on publishing content exclusively, develop your blog into online photography community. Encourage people to post feedbacks and comments, interact with each other, share their ideas and photos.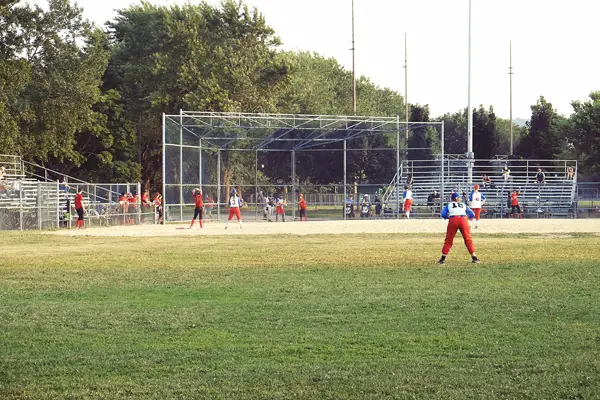 Make sure to integrate sharebar into each of your blog posts. All popular blogging platforms these days offer a widget or plugin to make it easy to integrate Sharebar into your blog. Make it extremely easy to share your content via Twitter, Facebook, and Google Plus. Doing this will help you to build your strong audience and make word-of-mouth work for you. Moreover, the more likes and shares your posts will have, the more chances you have to appear on tp with Google. The number of likes and shares is one of the key factors Google consider while ranging the content.
6. Promote Your Blog
Of course, it will take some time to build audience and beat the competitors. To achieve this level of success will require promotions, sponsored posts, guest posts, submitting your blog to various directories and blog searches, and even paid advertising on similar blogs from your niche.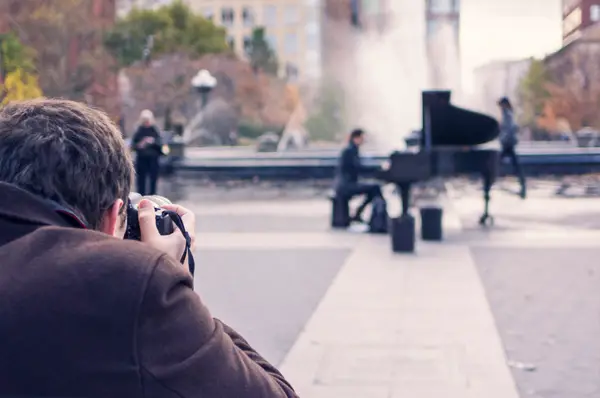 Make friends with other photography bloggers, so you can both benefit from it. For example, you will feature their posts, services or products in your posts and they will do the same. Promoting your blog on the ongoing basis is as important as regularly add new content.
Conclusion: Keep It Cool
Follow the latest design trends to keep your blog design look cool and professional. The blog posts should be easy to read and understand. Pay attention to images quality, headlines, and subheading. Also, be sure to edit and proofread all your articles, as some grammar or spelling mistakes take away from your credibility and make your blog look amateurish.
Hopefully, these quick tips will help you to launch and maintain a successful photography blog. What was your way to becoming a photography blogger? What else could you suggest a newbie photo blogger? Please, feel free to share your ideas in the comments.