Do you feel uninspired? Have no models or interesting subjects available? You are the best model and photographer at the same time! You can always take a picture of yourself. A self-portrait has been a popular form of expression since man first saw his own reflection.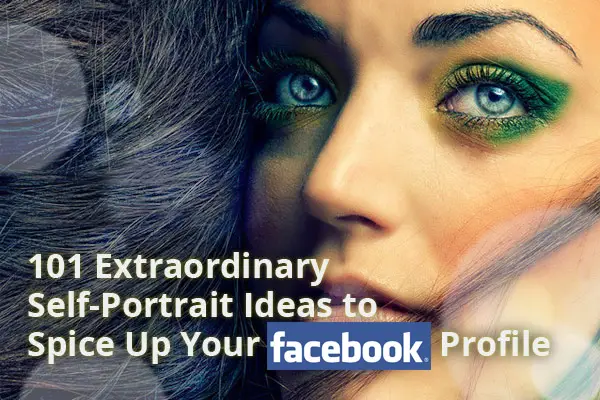 Self-portraits are often confused with selfies. Indeed, selfies have been a major trend in recent years. And by actually learning how to shoot a proper selfie, you can achieve some great results with this technique. However, self-portraits are different.
When you are your own model, everything is up to you – posing, lighting, composition and equipment. Of course, to take a good self-portrait you'll definitely need a tripod to secure your camera. You will also need to set a self-timer on your camera or get yourself a remote shutter. If you want to take a series of photos while you do your certain acts, set your camera to continuous shooting mode. Then you can choose the ones you like best and delete the rest.
Here I have collected 101 amazing self-portraits to bump up your creativity (and to inspire you to take your own and finally change your Facebook profile picture). Every picture shows how different and extraordinary every individual is. There is a range of different kinds of photos – from shy photos made ​​with the help of a mirror to amazing soul-searching portraiture. All these models-photographers transform themselves lots of times to produce exceptional self-portraits. You can work yourself into crazy poses, convey all kinds of emotions, dress up or dress down and do whatever you want. Don't be afraid to experiment on yourself and create something really new.
47. Linedanser
58. Allan Roney
60. Atte Tanner
61. Maria Sanz Leon
68. Kailey Thompson
69. Stephen Crutchfield
72. Simon Withyman
Now is Your Turn
My showcase is over and now it's your turn to take a self-portrait picture. It's the best time to drag out your camera, set up a timer and become the main subject of your next masterpiece. If you have some pretty neat self-portraits that you've taken, don't hesitate to share it with curious Photodoto audience in the comment field.