We thought it might be a good idea to make a list of some recent educational resources to share with you.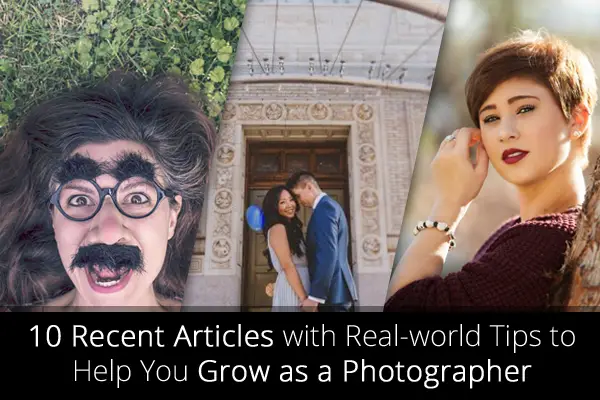 In this period of added motivation and energy the beginning of the year usually brings, take time to upgrade your photographic skills and build up some business muscle. The following 10 articles are full of helpful, practical tips to help you grow as a photographer.
Below you'll find portrait shooting tips, suggestions on how to boost your photography business this year, and even some bad photo blogging ideas. Enjoy the roundup!
Among the common problems outdoor photographers usually face are an overly dark foreground, sky that is too bright, as well as some general lack of colors and contrast. Here's a simple way to fix all these issues at once with Lightroom.
In this post for LightStalking I attempted to put a funny backbone into describing some common mistakes photographers do on their blogs. I believe that humor can help you better memorize these missteps and do everything right with own blog.
January is the perfect time to review your last year's performance and get motivated for a truly rockstar results. If you're going to boost your photography business this year, these tips may be of help.
This article is going to give you some more courage for turning your hobby into a career. Read it to learn how to create the right strategy for your future business and make your work worth paying for.
This post shows how adding even small shadows to a face can dramatically change the whole image. Learn how to improve your portrait photography using Lightroom.
Have you ever considered using a tilt-shift lens to shoot a portrait? This guide is going to prove you that you can create some fantastic dreamy portraits with a tilt-shift lens.
In this video tutorial, photographer Markus Berger will show you 7 creative ways to use household objects for your photography.
In this article Danny Coy is sharing his first-hand photography tips on how to see the beauty of the world with your camera lens.
This article will be especially useful for newbies or photographers on a budget. It provides a list of things you need to start your own photography studio at home.
Using simple terms, Barbara Stitzer has written an explicit guide on how to use depth of field to get sharper images.
***
Don't forget to share your feedback in the comment field below. What are your favourite photography resources that you've recently read and bookmarked?