Tokina 11-16mm f2.8 is an ultra wide angle lens for crop sensor camera bodies (DX) with a moderately fast constant aperture of f2.8. It is Tokina's top of the line lens (AT-X) with an internal focusing (IF) and Super-low Dispersion glass (SD). It is available in Canon, Nikon and Sony A mounts.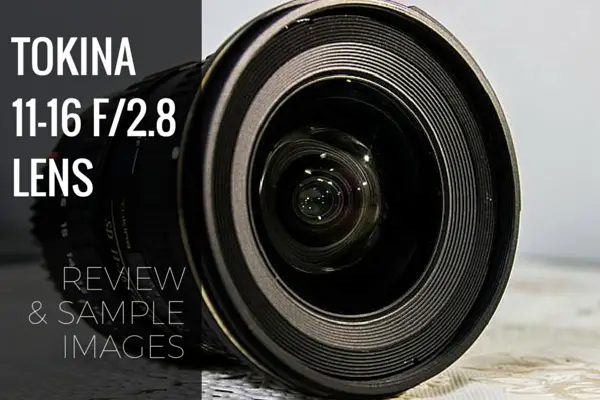 Due to its focal length and fast aperture, it's an ideal choice for landscape photographers and a must have for street and indoor photography. Among its competitors, it's the most cost effective and value for money solution for ultra wide shooting needs.
P.S. I don't delve too deep into numbers as I review products based on their handling / performance as a whole package rather than some individual features. This review is solely based on how this lens performed in real world scenarios. You will find all the technical specifications at the end of this review.
Focal Length Range
It has a narrow focal length range of 11-16mm (roughly 16-24mm full frame equivalent). This focal length is ideal for a variety of situations. For landscape photographers, it's a must-have lens in their camera bag. This focal length range can be effectively used for other purposes like street photography and interior shots. The distortion control of this lens at all focal lengths and especially at lowest focal length like 11mm is amazing as compared to other lenses in this class.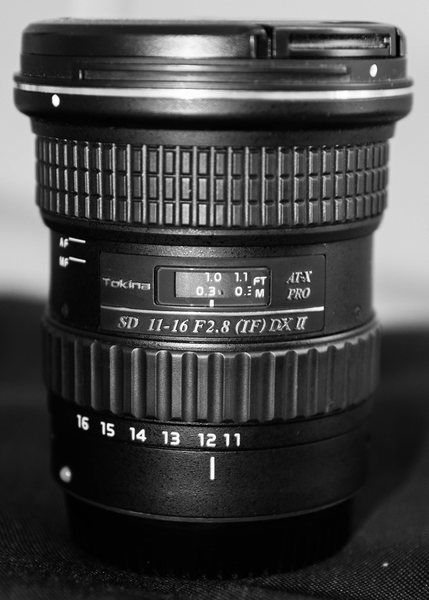 Aperture
It has a faster than average aperture of f2.8 which is considered a standard for any lens that falls into professional quality class. It's fast enough to be easily used in indoor shots whether you are capturing your family get-togethers/ceremonies or you are doing some interior photographs. f2.8 is good enough for almost all kinds of indoor shots and works well for majority of low lighting conditions. It helps you to keep your ISO to minimum for better noise performance.
Image Quality
This lens is among those few lenses that actually performed much better at wide open. Even at f2.8 the center sharpness is great. Though the corners are a bit soft wide open but, that's not very noticeable. Most of the time, you stopped down a bit so, the sharpness and overall image quality of this lens is amazing. Stop down at f4 and the image will be razor sharp end to end. f4 seems to be the sweet spot of this lens.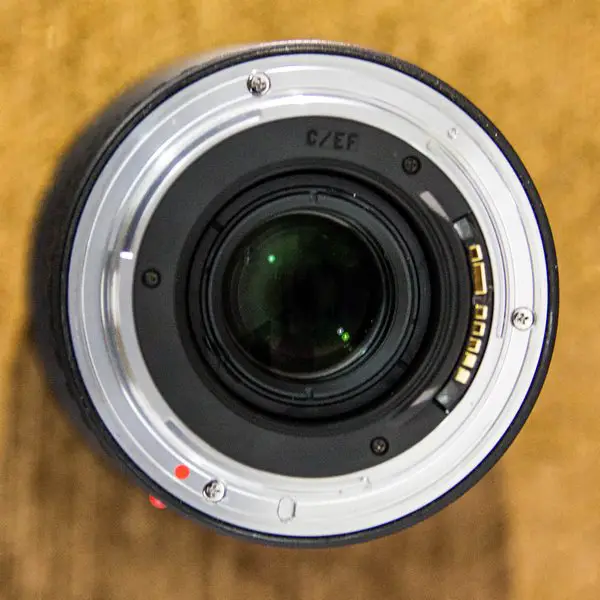 Ergonomics
One thing that really distinguishes it ergonomically from a lot of other lenses is its focus switching mechanism. Normally lenses have a physical switch to change between manual and automatic focusing options. It doesn't have anything like that. Tokina introduced a focus ring with a push/pull mechanism. Simply pulling a ring inwards shifts it into a manual focusing mode and vice versa. It really comes handy when you start your focusing with automatic and want to refine it manually. Both Focal length and Focus ring have enough resistance that you will not change these accidently.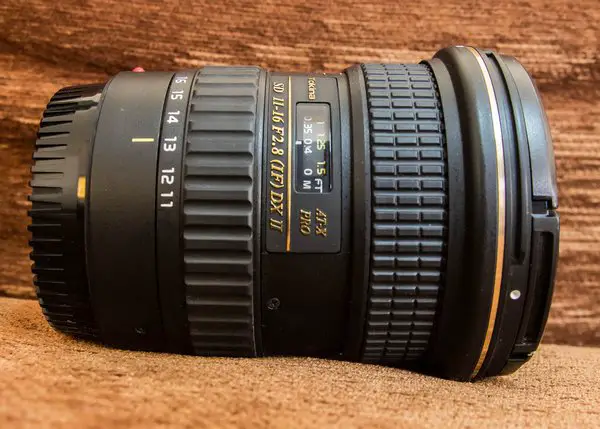 Focus
It has an internal focusing (IF) mechanism which means, the lens will not extend in size during focus. Auto-focusing speed of this lens is pretty good and its accuracy is even better. The focus ring doesn't travel very long distance which is logical because of wide angle focal length. You don't have to be extremely precise in focusing as the depth of field is already quite large at these focal lengths. In fact, the shorter focus ring helps speeding up the focusing speed as it has to travel smaller distance.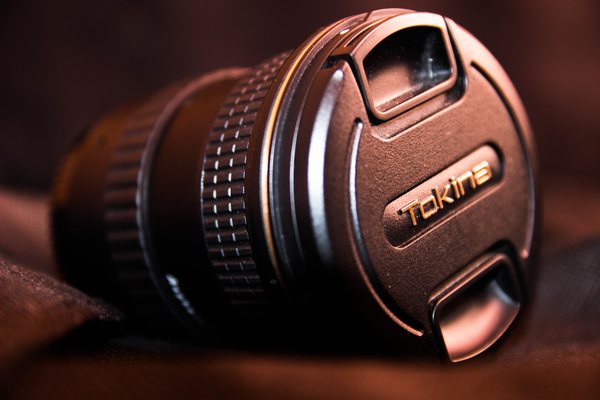 Build Quality
Overall, the lens feels quite solid in the hands. It has enough weight and grip. It doesn't feel cheap. It has metal connectors. Focal length and focus rings has good grip while moving back and forth. I have been using this lens for over a year and I used it in quite the extreme temperatures and physical conditions of the Middle East. It's not weather sealed but it handled the conditions quite well.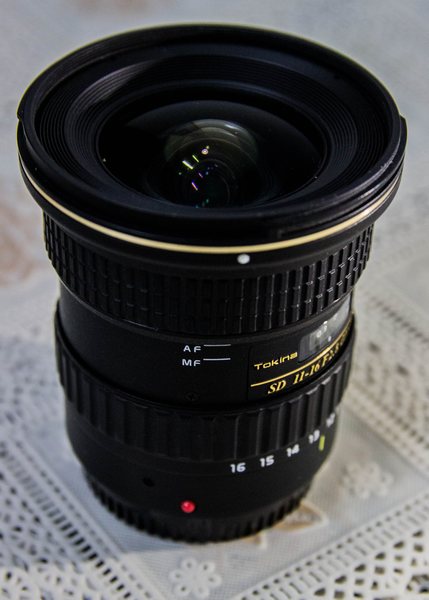 Aberration Control
A lot of non-prime ultra wide zoom lenses are prone to diffraction problems at higher apertures. You can easily go up to f16 without any problem and even at f22, the diffraction is controllable and pretty usable. Chromatic aberration is not an issue, but lens flare is something that you need to take care of. I have been using this lens for more than a year and I did face some flare issues. All you have to do is to keep your lens hood while shooting against the sun (it's included in the package). The Pictures are crisp and depict a fine level of details even at higher apertures.
Things I Dislike
Weight: Weight wise, it's a bit on the heavy side. For landscape and indoor photography, it is ok. But the focal length and fast aperture are very good for street photography, but walking around with this lens for a long time is difficult because of its weight.
Lens Flare: I did find a slight lens flare issue in extreme conditions. It can be solved by carefully selecting the angle of your light source and using the lens hood already provided.
Direct competitors
Sigma's 10-20mm f/4-5.6 ,Nikon's 12-24mm f/4, Canon's 10-22mm f/3.5-4.5, Tamron's 11-18mm f/4.5-5.6 and Tokina 12-24mm f/4.
Verdict
Overall, it is one of the best ultra wide angle lens that I have used in a while and I have used quite a few. One thing to keep in mind is, this is designed for crop frame bodies. So, you will not be able to use it if you are planning to upgrade to full frame camera (you can but, with very ugly vignetting). Then the question arises, why should you buy it? Because of its quality and its reasonable price range. A lot of people don't upgrade to full frame normally, so buying an expensive full frame compatible lens just for a safe side is not a wise decision.
The ultra wide focal length, fast aperture and overall experience of this lens are great in almost every respect. I buy and sell my gear all the time but, this one lens is definitely a constant in my camera bag.
Technical Specification
Closest Focus: 1 foot (0.3m)
Maximum Reproduction Ratio: 1:11.6
Diaphragm: 9 blades stopping down to f/22
Filter Thread: 77mm
Size: 3.521″ extension from flange by 3.313″ diameter (89.43 x 84.15mm), measured in Nikon mount
Weight: 19.315 oz. (547.5g), measured in Nikon mount. (Tokina specifies 570g)
Hood: BH-77A, included
Announced: 16 November 2007
Sample Images