In the last two installments we covered basic three and five light studio lighting and that was good. Studio lighting is great if you have a place to work and provided your subject can come to you.
There's an old Arabic proverb that says when you can't bring the mountain to your studio, you have to find a way to light the mountain, or something like that. I may be paraphrasing just a bit.

In some situations having the proper portable lighting gear is not optional. I was a guest at a wedding not too long ago and watched the photographer struggle, trying to get a dress shot with a single flash on the camera's hotshoe. No second strobe, no reflectors, no assistant and 10 feet from a window with soft, shaded light. I finally had to leave the room, it was either that or I was going to start screaming. It wasn't my job and not my place to interfere or make suggestions. If you're going to take on a job like that, at least have the equipment to do it properly.
Anyway, there are some options when it comes to getting a portable lighting kit, so let's take a look at them.
The PRO Option
To take a look at a real pro portable lighting setup I once again made the trek to see Karl Leopold at ImagesForever.net in Cocoa Beach, Florida. Karl's portable power lighting kit has these components:
– 2 Canon 580 EX II speedlites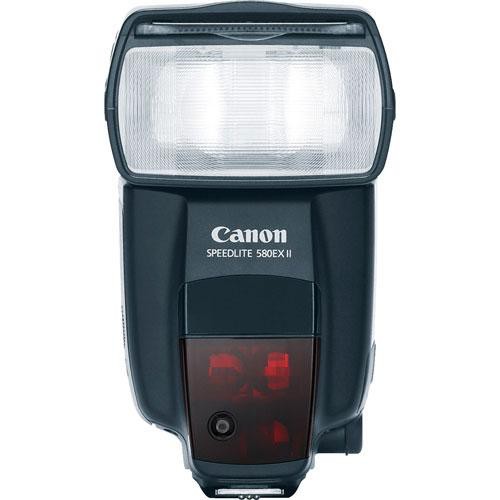 – 2 PocketWizard Flex TT5 receivers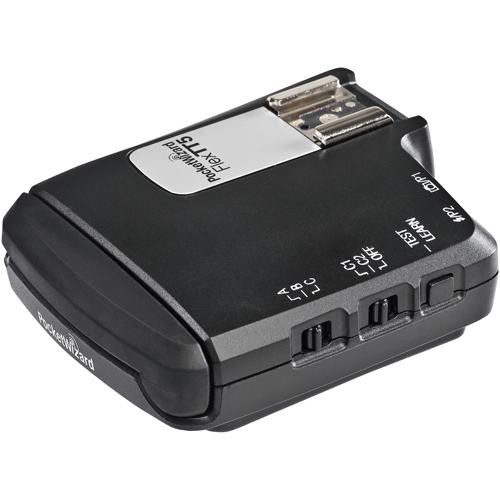 – On the camera he has a MiniTT1 paired up with an AC3 Zone Controller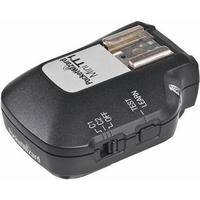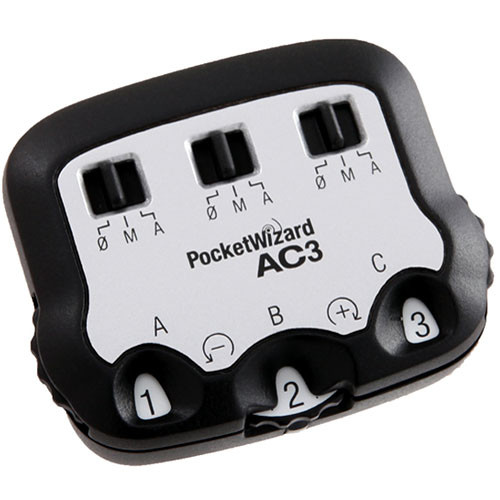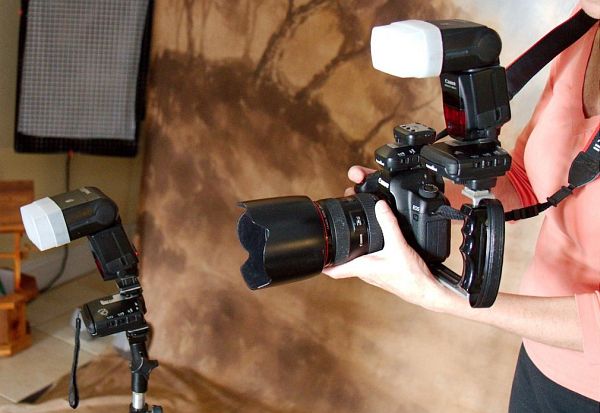 Karl does most of his shooting with just one 580 EX ii on a bracket, but when he's lighting a larger area or group he can quickly deploy the second strobe on a light stand and change the power settings from the camera. That kind of versatility is handy when you need to change lighting in a hurry or want to experiment with effects like backlighting.
This is a lighting setup that is not only portable, it's fast and powerful. You could mount the 580s in a softbox or umbrella and set up your a portable studio anywhere. The only downside for many new photographers would be the $1,714.00 retail price tag.
The Cheap Option
If you're not in a position to raid your trust fund just yet I've found decent kit that you can piece together for a little over $400.
– 2 Yongnuo YN-468 II e-TTL Compatible Speedlites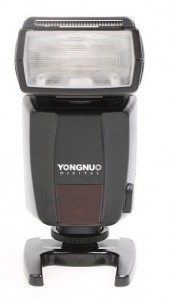 – 1 PIXEL King Wireless Radio E-TTL II Flash Trigger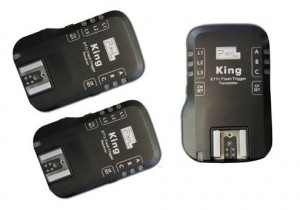 The PIXEL King wireless kit already has two receivers, so you only need more receivers if you want to run more lights because you can never have too many lights.
The Yongnuo speedlites have had quality issues in the past and you'll still get a bad one once in awhile, but less often these days. Still, be sure to buy them from a reputable vendor and make sure you know the return procedure of you get one that's DOA. I've used both the YN-467 and YN-468 successfully on paying jobs and they've performed reliably, though I always keep a spare handy, just in case.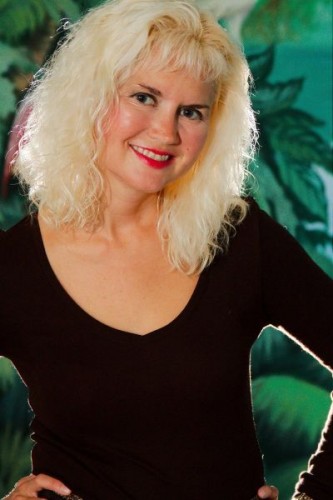 Even throwing in some stands and a couple umbrellas, you can get the whole setup for under $500 and have lighting kit that's nearly as powerful and portable and the more expensive names. Obviously you'll be sacrificing some quality for that price difference, but it only matters if you can see it in the shots.